Are you looking to maximize your travel rewards and get the most bang for your buck points? Understanding how to determine different points and miles valuations is key when you begin travel hacking. In this article, we'll take a comprehensive look at how you can evaluate the different points and miles valuations for different bookings so you can determine whether you are getting the best deal that you can! You'll learn about redemption value, how to calculate it, and the factors that affect it. This article also includes a free Points and Miles Valuation Calculation Cheat Sheet so you can plug in your different booking options and figure out what is the best option for you. By the end of this article, you'll be equipped to make the most informed decisions about your travel rewards so you can ensure your points go far!
But before we begin, it is important to understand a few key concepts!
New to reward travel and travel hacking? Check out our Beginners Guide here!
Want more info about calculating your points and miles? Check out our How to Calculate the Value of Credit Card Points and Miles Guide here!
Want to learn the crucial basics about points and miles NOW? Download our free Point and Miles Crash Course Guide for 24 pages of points and miles goodness!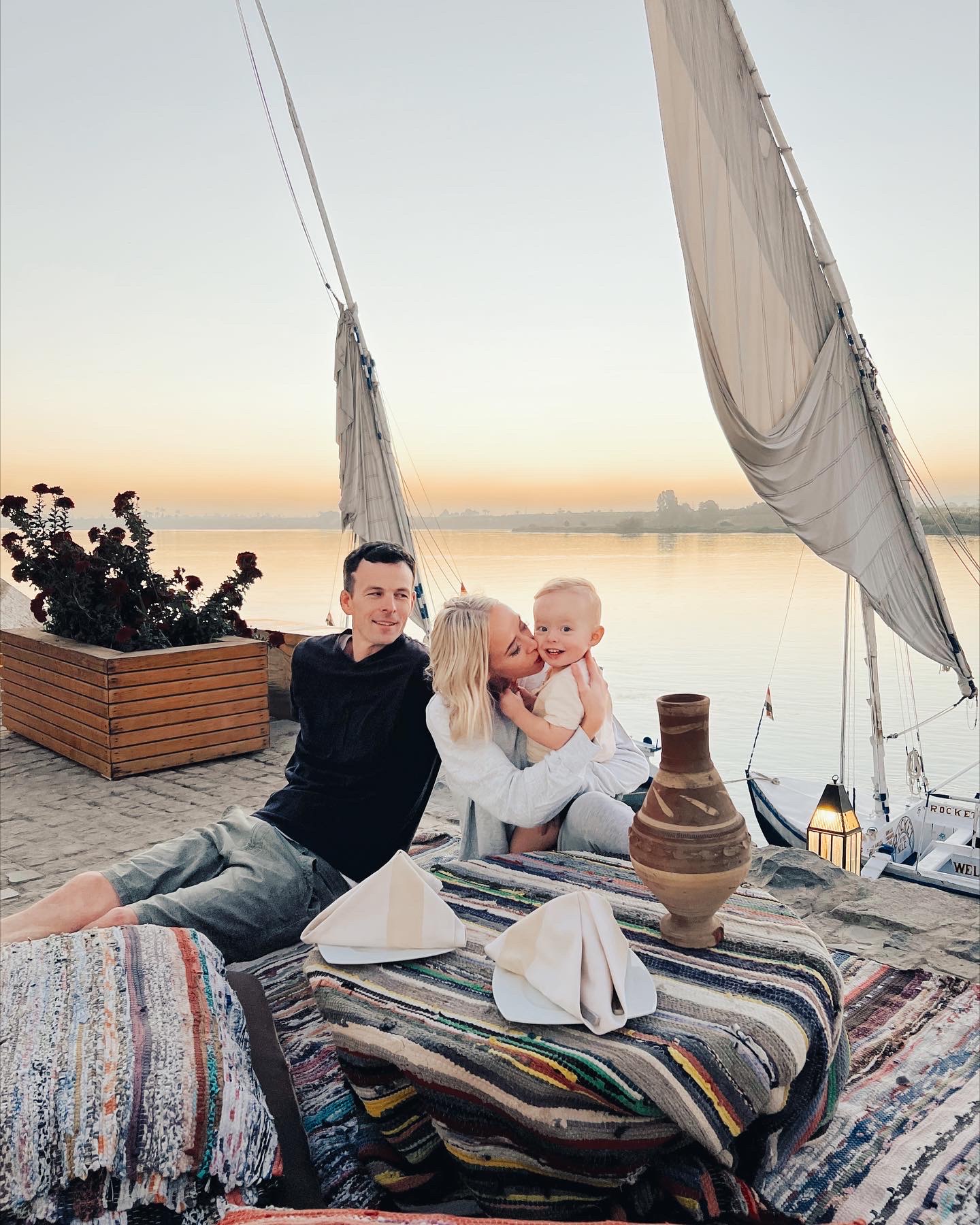 What is redemption value?
It's the estimated value of a reward point or mile when it's redeemed for travel. To calculate redemption value, divide the cost of a flight or hotel by the number of points or miles required to book it. For example, if a flight costs $300 and requires 20,000 miles to book, the redemption value is $0.015 per mile.
What affects points and miles valuations?
Factors that affect redemption value include airlines' pricing structures, availability of award seats and rooms, routing options, and seasonality demand. Keep in mind that different airlines and hotel reward programs have varying redemption values. For instance, some airlines may require more points/miles for a flight than others which would mean a lower redemption value.
Determining whether a reward booking is worth it?!
To determine whether a redemption booking is worth it, you'll want to compare the redemption value to cash prices for the same flight or hotel stay. Contextual factors will also come into play, such as how flexible your travel dates are and whether you're able to leverage any special promotions or partner offers. It is a standard rule that you want to make sure you are getting the minimum standard valuation for your booking! You can use the chart below to determine what the standard valuation is. For example, Hilton points are usually valued at 0.6 cents per point. This means when you go to book your Hilton hotel, you want to make sure that you are AT MINIMUM getting that value. 
Practical tips for getting the best points and miles airfare deals with the highest value!
Here are some practical tips for evaluating award flight options:
Book early: Award seats and reward hotel rooms often go quickly, so be sure to book early ( 6-9 months in advance is a good sweet spot) 

Be flexible: The more flexible you are with your travel dates, the more likely you are to find good award options.

Check partner airlines: Some reward programs, such as Oneworld and Star Alliance, have partner airlines that can offer better redemption value.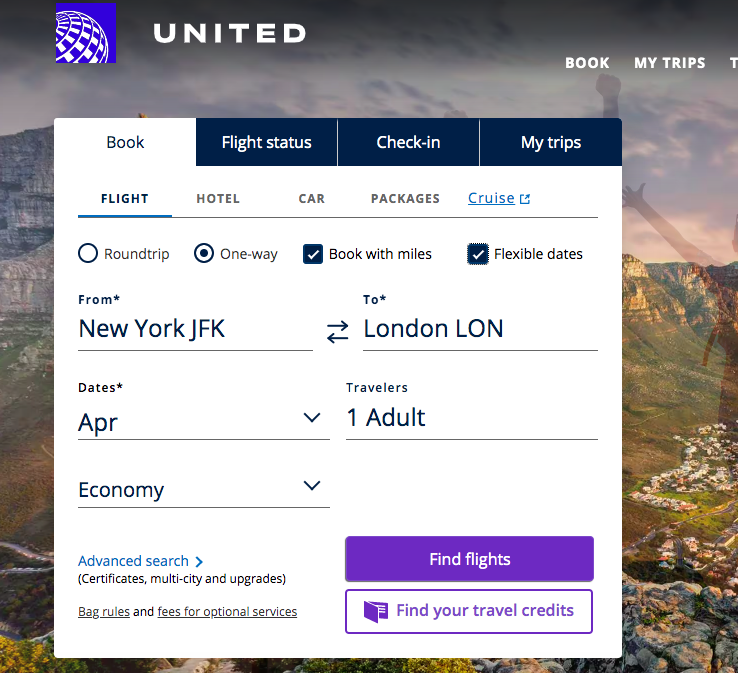 Point and Mile Valuation Examples
Let's look at a few case studies to help illustrate how to evaluate award flight options.
Flights to Europe Valuation Example
If you're looking to book a round-trip flight to Europe, you could compare redemption values across different airlines and programs. For instance, you may find that using the Flying Blue program to book a flight offers better value than using Delta SkyMiles. Delta may require 60,000 miles for a flight while Flying Blue may require 30,000 miles + $200 in taxes and fees. If the cash price for the flight is $800, the redemption value would be 1.67 cents per point for Delta and 2.3 cents per point for Flying Blue.
Travel Portal Comparison Examples
You could also compare redemption values across travel portals. For example, if you wanted to take a trip to Honolulu from New York City, you could compare the redemption value of using United Airlines MileagePlus to what that flight might cost in your Chase Ultimate Reward Travel Portal versus transferring your points and booking direct. You may find that booking through the travel portal might offer the highest points and miles valuations based on its pricing structure and availability of award seats.
Common questions about points and miles valuations!
What are points and miles worth?
Your points and miles valuations will depend on what type of points and miles you have and if you are able to transfer them. For example, Chase Ultimate Rewards are often worth a standard 1 cent to 1.5 cents when booking directly through the Chase Travel Portal. However, they can be worth much more when you transfer them to a transfer partner like Hyatt where the redemption is a standard 2.8 cents per point.
How do you calculate points and miles valuations?
Figuring out the value of your points and miles might not be as complicated as you may think, it just requires a little bit of simple math. To determine your point and mile valuations, divide the cash price of the award by the number of points or miles needed. This will tell you the value in cents that you are getting per point/mile. You can also use your AMAZING Points and Miles Calculation Cheat Sheet to walk you through every step! You can download the calculator here for free. 
How much are 100,000 points to dollars?
This depends on your specific type of points and miles, but the standard baseline for most points and miles loyalty programs for 100,000 would be equal to roughly $1,000 USD. 
What are Amex points worth?
The standard baseline of Amex point value is 1 cent per point. This can change depending on how you redeem them and if you choose to transfer to one of the many American Express transfer partners. 
What are Chase points worth?
Chase Ultimate Reward points and generally worth anywhere between 1 cent per point to 1.5 cents per point depending on the different Chase credit cards you may hold. For example; if you hold the Chase Sapphire Reserve, you can redeem your points within the Chase Travel Portal for 1.5 cents each. However, you can get often get a higher redemption when you transfer your points to one of the different Chase Travel Partners. 
What are Capital One Miles worth?
The standard baseline of a Capital One Mile is 1 cent per point. This is assuming that you are booking your travel within the Capital One portal or you are erasing your travel purchases. However, Capital One miles can be worth more if you transfer them and book advantageously. 
What are Citi points worth?
Citi points are worth an estimated 0.7 cents when booking travel direct. However, like the other credit card issuers if you transfer your Citi points they can be worth much more! 
Download Our Points and Miles Valuation Calculator!
Want to make figuring out your points and miles valuations even easier? 
You can download our free points and miles calculation cheat sheet by entering your email above.  The cheat sheet will be sent to you via email with a PDF that you can download and print to use at any time.