This post will give you an intro on how to travel hack, give you some insight if travel hacking is for you, and get you earning free travel so you can travel the world like the VIP that you are for pennies on the dollar. 
How to Travel Hack
Here's the deal, I didn't start travel hacking seriously until I got divorced. Prior to that, my life situation was different and so was my budget. However, after a remarriage, 4 kids, and some financial change I knew that I still REALLY wanted to travel but I wasn't sure how to make it work within the confines of my budget. Enter – travel hacking. Travel hacking isn't for everyone and that's okay. However, if you want to stretch your budget, explore the world, and NOT break the bank I suggest that you seriously consider looking into learning how to travel hack. Even if you just get one travel reward credit card, I promise that it will make a world of difference in stretching those dollars.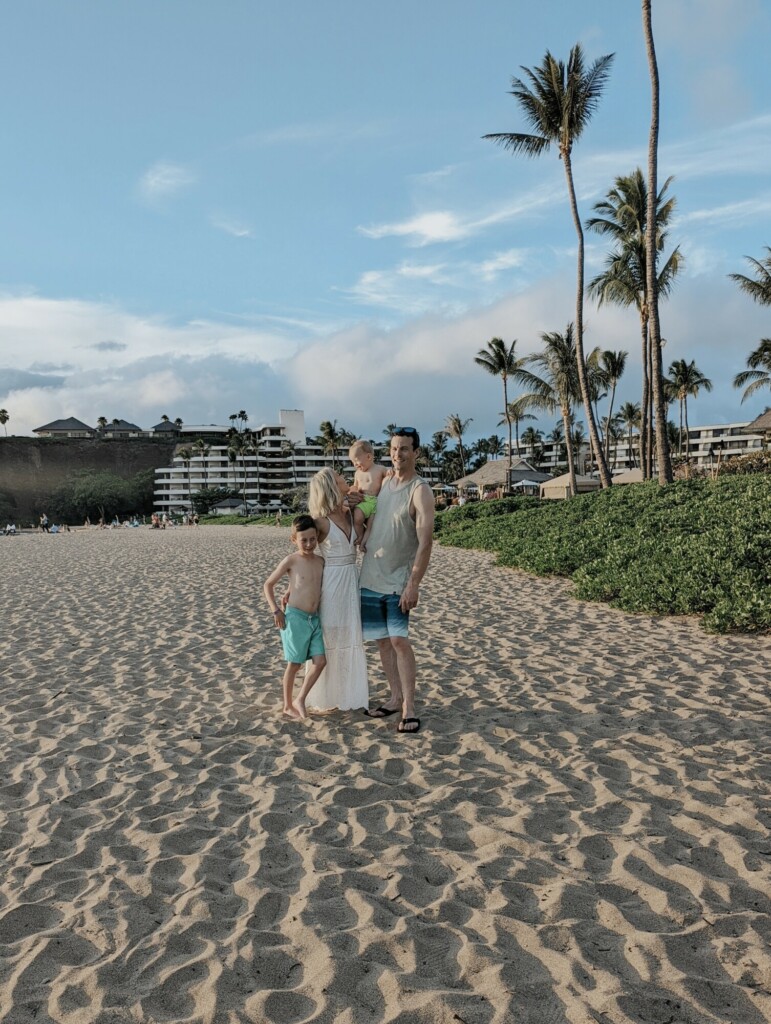 If you want more points and miles goodness, don't forget to get our FREE Crash Course download!
How to Travel Hack Common Misconceptions and Questions
Is travel hacking legal?
Yes, travel hacking is completely legal! Sometimes when we think of the word "hacking" we think of someone hacking a computer or breaking into something. This is not the case. In this form, just like the phrase "mom hack" travel hacking just means shortcut or tip. As long as your points are legitimately earned, used, and transferred, travel hacking is completely legal! 
What is a travel hacker?
A travel hacker is someone who works within the predetermined rules set up by credit card companies and hotel airline partners to maximize point/mile earnings to earn and redeem extremely cheap, and sometimes free, travel. This is especially true for cheap flights, hotel stays, and upgrades (for example, upgrading an economy ticket to a first-class). Reward travel and travel hacking are not new, in fact, the first frequent flier program was created in 1972 for United Airlines. 
Is travel hacking bad for you?
Travel hacking is not inherently bad for you or for your credit. If you open and close a lot of credit cards at once, your credit will take a dive. However, most travel hacking strategies suggest that you open one card at a time. This, at most, will cause a short-term 5 to 10-point drop. I have dozens of cards, and most travel hackers I know have dozens and they have some of the best credit around! In fact, once I started travel hacking, my credit jumped to over 800. I have never had better credit! However, travel hacking could become bad for you if you are overzealous and massively adjust your spending habits just to reach the requirements to earn points. That is why if it feels scary or overwhelming, I suggest getting a little help or direction when you are first figuring it out.
What are the downsides to travel hacking?
In order to earn your rewards, you need to pay off your credit cards, in full, every month. This can be tricky for someone who is used to carrying a balance on their credit cards. Another downside is that in order to take full advantage of travel hacking and reward earnings the higher the credit you have, the better.  This can feel limiting for those who might not have the best credit. Lastly, travel hacking takes some organization and being acutely aware of your budget and spending. If this isn't something you are great at, but you know you want to start travel hacking that's okay! There are some awesome free programs and apps that can help you!
If you are looking for more info about the pros and cons of travel hacking, check out this great article by Forbes – Travel Hacking in 60 Seconds.
Will travel hacking hurt my credit?
Your credit score is determined by so many things, but the biggest factor is your debt-to-credit ratio. As I mentioned earlier, travel hacking can actually work wonders for your credit if you do it right! Having a lot of available credit (many cards and credit lines) but very little debt (paying your cards off each month) will greatly improve your credit! Yes, every time you open a credit card, a credit check is performed and credit checks do ding your score for a minute, and it's rarely more than 10 points.
What really matters when considering your credit is your overall credit history. Banks, credit card companies, and mortgage companies all want to know, do you pay your bills on time, and do you have a good debt-to-credit ratio? If you can answer yes to these two questions, you will be golden!
Can you travel hack even if you have bad credit?
Absolutely! However, you will need to adjust your expectations and start slow while working on building your credit.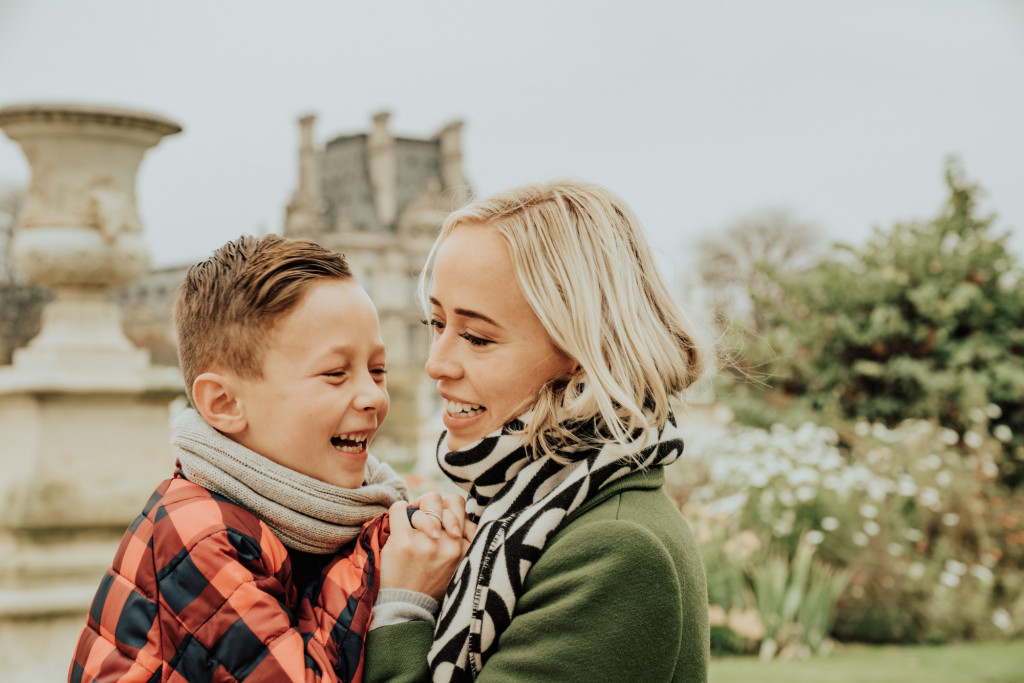 The Different Travel Hacking Reward Styles
Typically when travel hacking you have three different types or different reward styles to play with. The first is earning points directly with credit card providers, the second is earning hotel reward points, and the third is earning miles with airlines. Intermediate and advanced travel hackers know how to use all of these different types to maximize their earning potential. When starting out, decide which type seems best for you and go after it! Then, once you have your first reward card under your belt you can start branching out. 
Travel Hacking Reward Program 1 – Credit Card Provider Points
The main credit card providers in the travel sphere are American Express, Chase, and Capital One. There are others for sure, but these are the best for beginners. When learning how to travel hack, one of the things you can do is earn points from these providers directly. For example, if I get the Chase Sapphire Preferred card, I am earning points directly with Chase that can be redeemed and used through their travel portal to book hotels and flights or they can be transferred to their travel partners.
The major upside to these types of cards is that you can transfer your points to different hotels and airlines or you can book through American Express, Chase, or Capital One travel portals. This gives some pretty serious flexibility to use your points. The negative to using this method is that you won't necessarily earn status or upgrades, (however, this isn't always the case!) and the point redemption can be a little higher than what you would get through a hotel or airline directly. 
Travel Hacking Reward Program 2 – Hotel Reward Programs
Another type of travel hacking is to earn points directly through a hotel brand. These credit cards are brand-specific and offer rewards directly associated with that brand. For example, the Chase Marriott Bonvoy card links directly to your Marriott account (it's okay if you don't have one, they are easy to create) and you will earn points that can be redeemed through Marriott. The downside to these programs is that you are restricted to using the points with the hotel chain. The upside is that because these are brand-specific, you can get some AMAZING perks like elite status, upgrades, annual free nights, and more. 
Travel Hacking Reward Program 3 – Airline Reward Programs
Like the hotel reward programs, airline reward programs are cards that are directly tied to an airline. United, American, Delta, Southwest, Emirates, Hawaiian, Jet Blue, and many more all have their own reward programs associated with credit card providers. My personal favorite is the Delta Platinum American Express! The downside is similar to that of the hotel cards, you are limited in where you redeem your points, however, the upside is that you get status, free bags, lounge access, statement credits, companion passes, and more!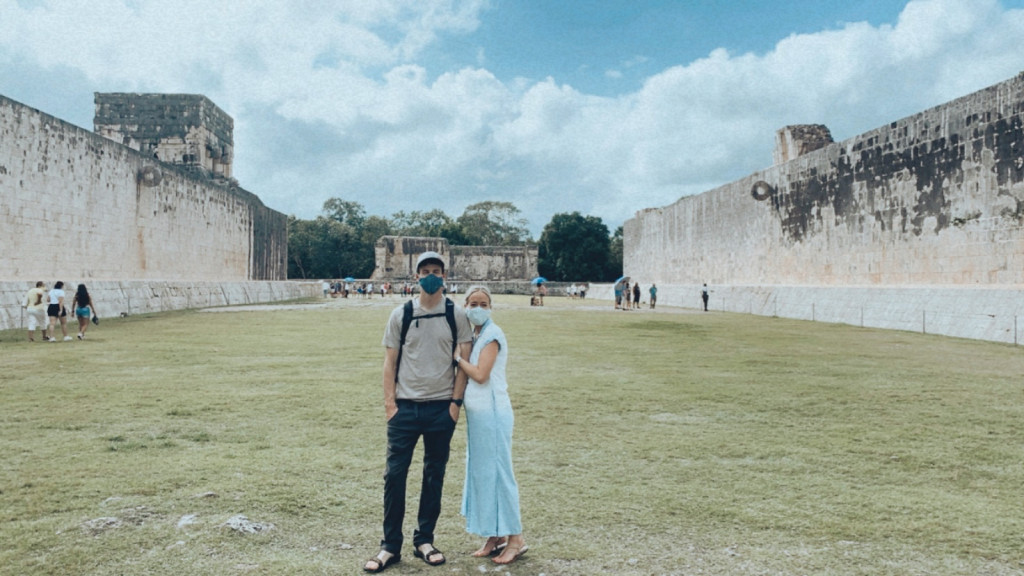 How to Travel Hack – Getting Started! 
Now that you know the basics and you are ready to take the dive into earning free travel, yay! Here are a few things to help you get started so you don't feel overwhelmed or lost. 
Start Slow
Rome wasn't built in a day and you aren't going to earn a million miles in a month. Know that there will be a learning curve. You don't need to open tons of cards right away. Start with one reward card and see how you like it, then go from there! 
This is hands down, my all-time favorite card for beginners!

Start with the End in Mind
Having an idea of somewhere you would like to travel and looking forward to taking that vacation will help keep you focused on your budget goals, and will help you pick the right card. Another way that really helps me stay organized and keep track is the Travel Freely app. It's free, will help you keep track of your upcoming annual fees, how many cards you have signed up for, and what other cards might be right for you! 
Pick the Right Card and Apply
There are SO many cards to choose from and when you are learning how to travel hack the amount of information on them all is overwhelming. To help you, here are a few things you want when finding the right first card for you.
An Awesome Welcome Bonus
The most effective way to earn free travel is to take advantage of the welcome bonuses offered by credit card companies and their travel partners. Look for cards that offer a strong welcome bonus as this will get you closer to that dream trip more than anything! Typical bonuses are around 40k to 75k points but can get up to 100k depending on the time of year. This is why reward cards are so awesome, you can start out in a great spot! 
A Realistic Minimum Spend
In order to get the welcome offer, most credit cards will require that you spend a certain amount over a fixed time on qualifying purchases. This usually looks like "spend 3,000 dollars in the first 3 months". You will want to pick a card that has a doable minimum spend. Some of my favorite advanced travel hacking cards require a 15k minimum spend over the course of a few months. DON'T get these cards at first. Pick a card that has a minimum spend that you know you can reach through your normal everyday purchases. This will be the best for your budget and to help you get the hang of travel hacking! 
Special Perks
Almost all of the reward cards will offer some great perks. Choose one that has the right perks for you! My favorite perks are free Global Entry, TSA Precheck, and Clear. I also really love getting free bags as well as a statement credit to my favorite airlines. I know some people are wild about the airport lounges. Make sure when picking your card that you look at the perks as well.
A Low Annual Fee
Annual fees are one of the most annoying parts of reward travel. You want to choose a card that the perks, welcome bonus, and rewards will easily make up for the annual fee. Shoot for something in the 99 – 250 dollar range at first. Anything over that might be too much for someone just starting out. 
A quick note about annual fees
Usually, cards with fees offer higher rewards, which means you can earn points faster, get access to booking services and special offers, and get travel protection. Hands down using these cards, I've saved way more money on travel than I've spent on fees. Sometimes, credit card companies will even waive the fee for the first year and then after that, you can either cancel or move to a non-fee card.
You always want to reach out to the card provider (Amex, Chase, Capital One) before you cancel and see if they will give a retainer offer or waive the fee. Usually, you'll get a point deal or a waived fee for a year. If you still want to cancel, no worries, that means you can move on to a better card anyway! 
Zero Foreign Transaction Fees
Make sure that your card can be used outside of the US without getting hit was a penalty. Most travel credit cards have this offered but you will want to double-check just in case. 
Added Category Spending Bonuses
Almost all reward credit cards will give you one point for every dollar spent. However, the really good cards will give you extra points (like 2x, 3x, 4x, or even up to 10x) when you shop in specific categories or with certain brands. For example, the American Express Gold card gives you 4x the points on all restaurants, grocery stores, and gas stations. These extra bonuses will help you earn points way faster! 
My Favorite Cards for Beginners!
I have compiled a list of some of my favorite cards here. Do a bit of research and figure out which one works best for you. If you need some direction I am so happy to help! You can always DM me on Instagram @ourfamilypassport.
Work on Earning Your Welcome Bonus

As mentioned earlier, the absolute best way to start earning free travel is to maximize those welcome bonuses. Once you get approved for your card, you want to hit that minimum spend as fast as you can. The easiest way to do this is to just put all of your normal spending on that card. Pay for your groceries, gas, babysitters, haircuts, utilities, Netflix, clothes, and entertainment, and keep track of what you have spent and where you are in relation to what you need to spend. Only spend what you normally would and not a penny more. The whole idea here is to get FREE travel, not spend a crap ton of money to earn some points.


What if you might not meet that minimum spend?
If you are worried about meeting your minimum spend you can always strategically apply for a new card when you know that you have a big purchase or expense coming up. For example, last year when I had Benson, I knew that I was going to have a rather hefty hospital bill. Instead of paying the bill with cash or through my bank account right away, I put it all on a new card and then paid my card off by the end of the month.
It was an extra step when paying off my hospital bills but I earned 150 thousand Marriott points as well as two free annual nights! Taking that extra step and putting the charge on my card was totally worth it! I didn't spend money on anything that I wouldn't normally have and I earned some awesome rewards.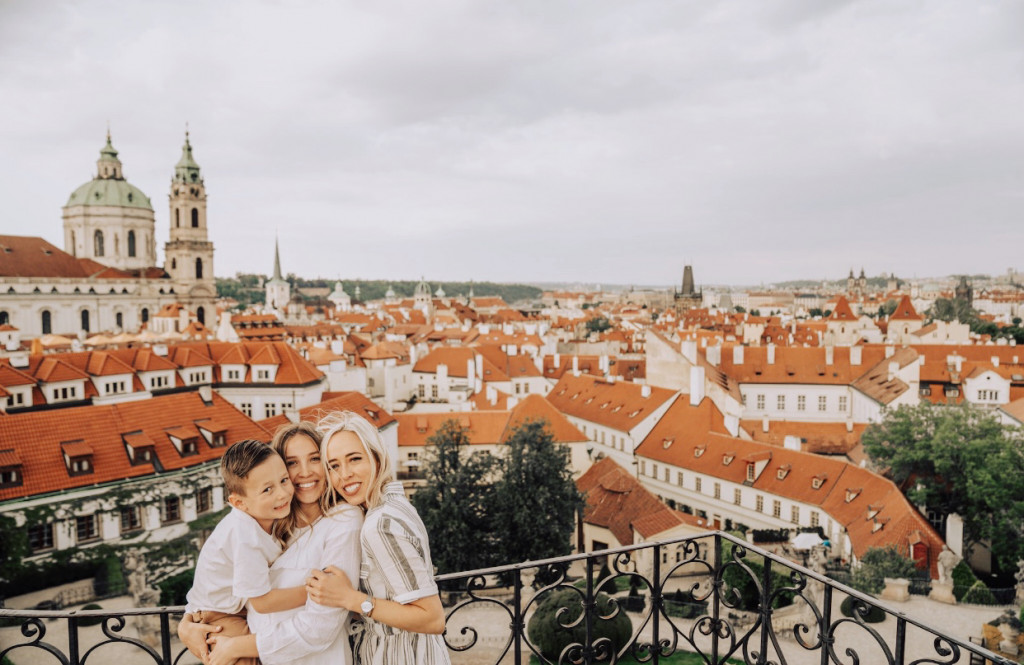 Pay Your Card Off at the End of Each Month




This is one of the most crucial things to do if you want to earn those points, you can't carry a balance month to month. If you do, you won't get rewarded with those hard-earned points!



Redeem Your Points and Miles!




Hooray! You are finally ready to book. Log into your card portal, whether it is Amex, Chase, Capital One, or a hotel or airline reward program and start booking your trip! You will probably have to pay for taxes and fees but these are minimal (we just had to pay $11.20 for our round trip flights to Orlando). If you aren't sure how to redeem, this can be tricky sometimes, reach out and get help! I am more than happy to help you. Usually, the chat feature on the airlines, or travel programs website can be really helpful as well!

Learning how to travel hack can be overwhelming but it doesn't need to be! Travel hacking is one of the best ways to make the most out of what you are already spending. Then earning travel in return. Don't leave money (in some cases, LOTS of money) on the table. Pick the right card, earn that welcome bonus, and then repeat!!! You'll be surprised where your miles and points can take you!
---
LOVE IT?! PIN IT!