Southwest Airlines is running a promotion for an expedited Southwest Companion Pass that you can use on all of your Southwest flights from now until Feb. 28, 2024. (Yay!)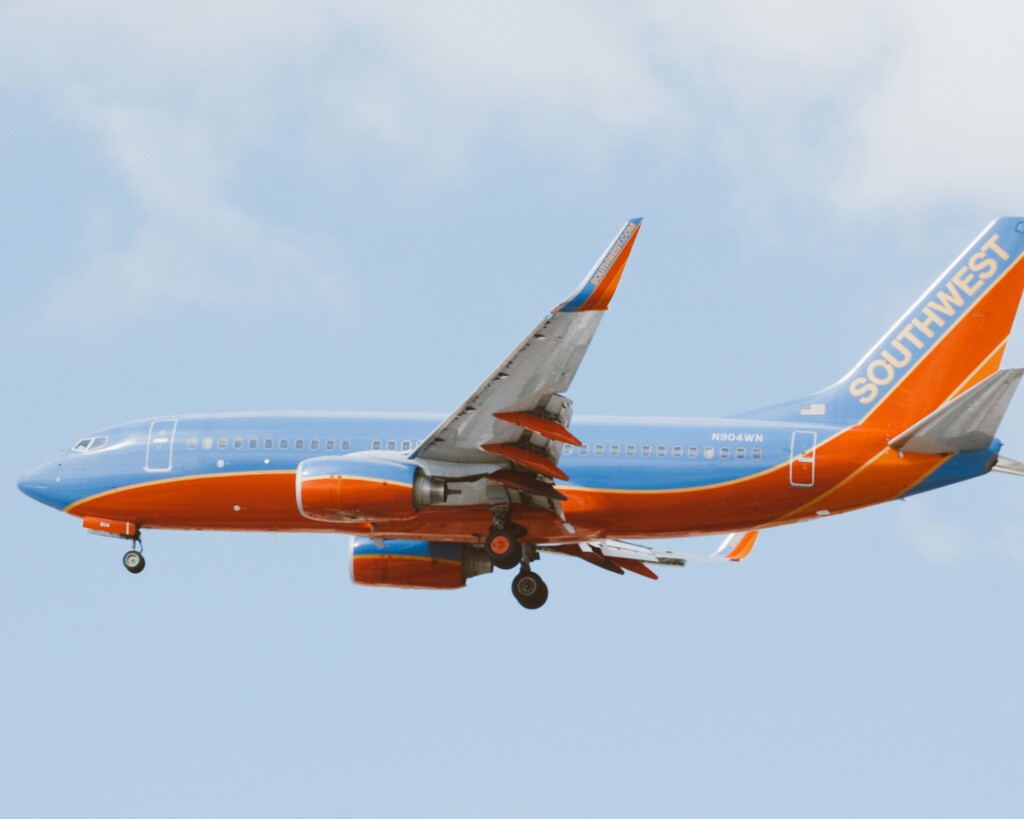 The Southwest Companion Pass Promotion for 2023
Typically the SW Companion Pass isn't the easiest to earn, and it takes some time and strategy. However, Southwest Airlines dropped some exciting news about their BRAND NEW Southwest Companion Pass Promotion that makes earning the pass quick and easy!
This promotion won't last long so don't delay if you are wanting a quick and easy way to get BOGO flights for the next year.
What are the terms of this new Southwest Companion Promotion?!
The expedited Southwest Companion Pass promotion is valid for NEW holders of any of their three Southwest personal cards. The
Southwest Plus
,
Southwest Premier
, and
Southwest Priority
credit cards all have the new promo offer and the offer will be available on them until March 13th of 2023.
After applying for either the
Southwest Plus
,
Southwest Premier
,
or the
Southwest Priority
, and reaching the $4,000 in 3 months minimum spend, you'll receive
30k Southwest Points
AND a Southwest Companion Pass that is valid for use until February 28, 2024.
This means that after taking advantage of this promo offer, you can bring a friend or family member along with you on ALL Southwest flights for FREE (excluding taxes and fees from $5.60 one-way) until Feb. 28th, 2024!
Usually, in order to earn the Southwest Companion pass you need to also apply for a business card as well and earn 135k points, but with this new limited-time promotion YOU DO NOT and you can get your companion pass through just one card and 30k points!
*This offer is not available for anyone who currently holds a Southwest personal card or for anyone who has received a welcome bonus on a Southwest personal card in the last 24 months.
Earning the Southwest Companion Pass in Three Easy Steps
Apply for either the Southwest Personal Plus, Southwest Personal Premier, or Southwest Personal Priority credit card. For the purpose of this promotion, I suggest the Plus. It has a lower annual fee and the promotion is the same for all three cards. (Also… thank you so much for using our links! It helps us out more than you know!)
Once you apply and you have received your card, a new Southwest account will be created for you (if you already have a Southwest account, you can put your account information in your application).
Step Two – Meet the minimum spend and pay in full!
Meet the $4,000 in 3 months minimum spend. This might seem a little overwhelming but for most families, this can be a lot easier to accomplish than you might realize.
If you are worried about meeting the minimum spend add up how much you spend on utilities, gas, groceries, extracurricular activities, child-care, medical expenses, streaming services, gym memberships, clothing, and other day-to-day expenditures in a month's period of time. This can give you a good idea if this card and promo are a good option for you! (If it isn't that is okay, remember you don't want to overspend! This is about earning nearly free travel NOT overspending to earn some points/miles.)
Make sure you are paying your card off in full every month as well! This will ensure healthy credit.
Step Three – Add Your Companion & Enjoy BOGO Flights
Once you meet your minimum spend, your 30k points AND your companion pass will populate into your Southwest account. Then, add your desired companion of choice to your account and you can bring them along on ANY Southwest flight for only the taxes and fees until February 28th of next year! (You can change your companion up to 3 times in a calendar year. You just need to call Southwest in order to do so!)