If you have never done a Disney After Hours event before, you are in for a treat. These are some of our favorite events and we often plan our trips to Disney World around them because they are SO MUCH FUN and in our opinion are worth EVERY dime!  Having done several of the after-dark events in both Disneyland and Disney World we wanted to do a Disney After Hours review and answer a few of the most common questions so you can decide if Disney After Hours is worth it for you! In my opinion, the after-hour events are up there with the VIP tours but cost nearly 1/10 the cost. 
Will you be heading to Disney World soon? Read here how we flew our entire family of six to Disney World on non-stop Delta flights from SLC to Orlando for less than $70.00 total – How to Score Insanely Cheap Flights to Disney! 
Looking for discounts on your Disney Tickets? Check out this post here – 7 Ways to Get Discount Disney Tickets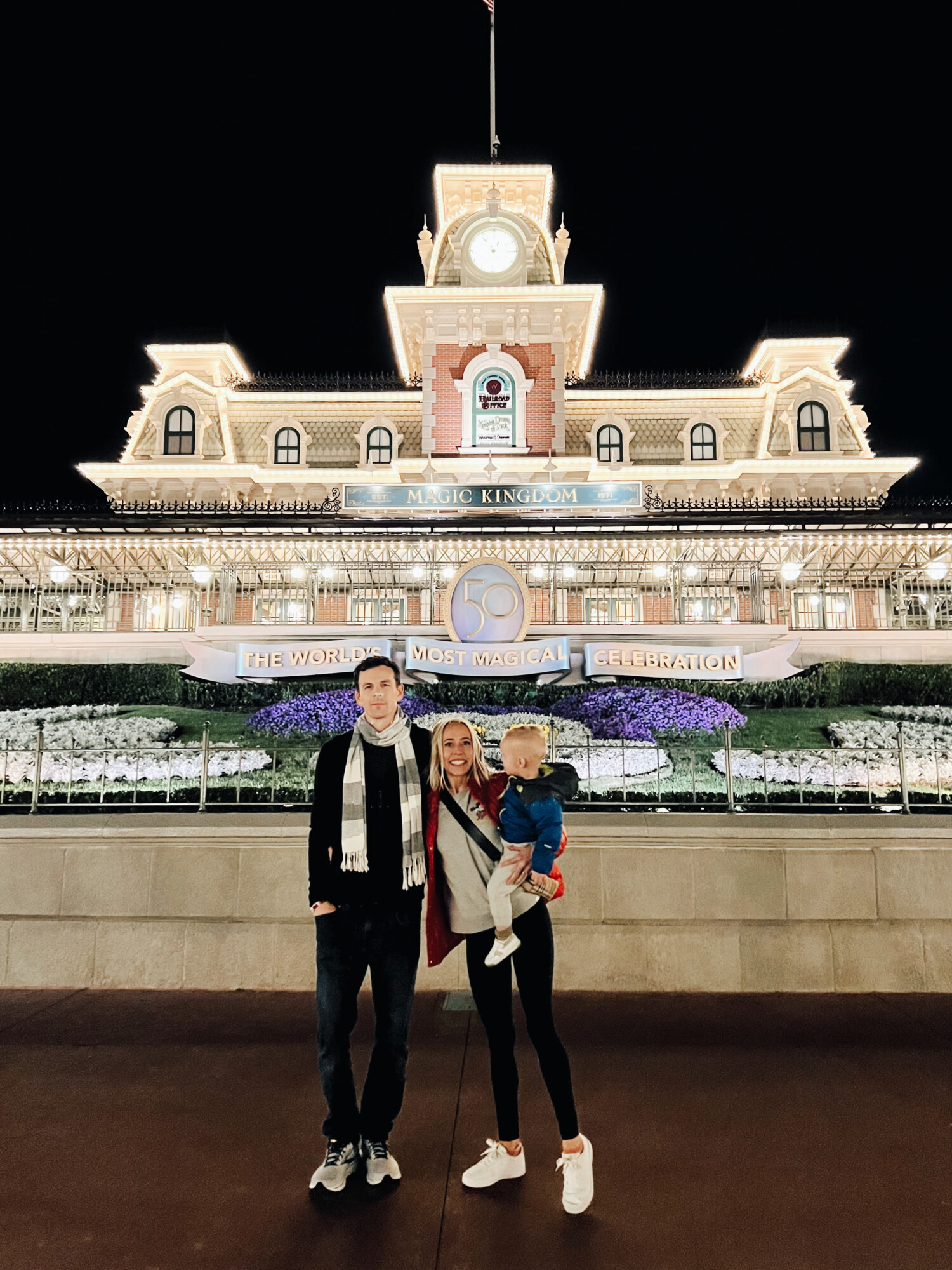 What is Disney After Hours? 
Disney After Hour events is Disney World's exclusive ticketed nighttime event. Select Disney World parks open their doors late at night for guests who are willing to pay for more fun and shorter lines. Usually lasting about 3-4 hours, Disney allows special ticket holders to come and enjoy a park when it usually would be closed late into the night. Nearly every event has been worth every single penny we have spent.
All the Info You Need for Disney After-Hour Tickets!
This next section will cover everything about purchasing Disney After-Hour tickets and what they entail. It is important to note that Disney is ALWAYS changing things. Because of this, use this info as a starting point. We also want to stress that these events often sell out. It is important that if you want to participate you purchase your tickets BEFORE your trip. We will give you all of the info on how to do this below.
 

How much are Disney After-Hour tickets?
At the time of writing, Disney After-Hour tickets start at $135.00 USD a person and range depending on the park and date. Everyone 3 and older must pay the full price. While this is incredibly pricey, you do not need a regular admission ticket to participate. Disney also offers special discounts to Annual Passholders and Vacation Club Members.
 

When do Disneyland After Dark tickets go on sale?
Disney World usually releases the dates several months in advance. For example, right now the Disney After Dark 2024 dates are for January, February, and March. It is our guess that by January, Disney will start releasing the event nights for the rest of the year (if they will be having them). We have noticed that the after-hours events don't usually run during peak seasons. The best resource for upcoming dates is to check out Disney World's website once a month and see what has been listed, or to follow @disneyworld on Instagram. You can also find the Disney After Hour event parks and dates listed here – Disney After Hour Dates.
Current Parks And The Months They Are Running After-Hour Events In 2024
It is really important to know that the events only run on certain nights. This means you want to check the After-Hour Calendar for each park and book your trip accordingly.
Magic Kingdom
(I'd keep an eye out, Disney usually adds some after-hour events in September for Magic Kingdom)
Hollywood Studios
(I'd keep an eye out for more dates released for April and May for Hollywood Studios)
Epcot
(I'd keep an eye out for more dates released for April and May for Epcot)
How do you get Disneyland After Dark tickets?
Starting November 7th, 2023 if you are staying at select Disney resorts you can call (407) 934-7639 to book your after hours ticket. Then starting on November 14th, 2023 you can purchase your Disney After-Hour tickets from Disney World's Website here. 
What does my Disney After-Hour ticket include?
The Disney After-Hour tickets will get you into the park 2-3 hours before the regular closing time.  Then (this is the best part), when everyone else in the park is beginning to leave for the day, you make your way to a predetermined spot to check-in for the after-dark ticketed event. For us at our most recent Magic Kingdom After Hours event, it was the Disney Railroad entrance. There you check-in, and receive your special passes and wristbands. You are then able to stay and play in the park until the event is over. Most events run from 10:00 pm to 1:00 am. This means, your ticket essentially will get you into the park for 6-7 hours, with 4 to 5 of those hours with FAR fewer guests and unlimited treats. IT'S SO FUN!
 Your Disney After-Hour ticket includes access to almost all of the rides, special dances, character experiences, fireworks, AND unlimited popcorn, ice cream, and soda!
What your Disney After-Hour Ticket doesn't include. 
Your Disney After-Hour ticket does not include any merchandise or other food offerings beyond popcorn, ice cream, soda, and water. As of right now, most rides are included including the lightning line rides like Star Wars Rise of the Resistance, TRON, Snow White's Mine Train, etc…
Is Disney After Hours Worth It?
Our answer is a resounding yes! Here is why. With fewer crowds, you can experience the very best that Disney has to offer in about half of the time. These events minimize waiting in line and there is no dealing with the hordes of people. Trust me, it's a lot more enjoyable! Nearly every ride has a wait time of 10 minutes or less and it makes zipping through the park a breeze.  Also, Disney World is without a doubt most enjoyable in the evening. The lighting and special nighttime magic are spectacular. Even when we have regular admission tickets, we always go back in the evening to enjoy the cooler weather and fewer people.
 In fact, we love these events so much that we would suggest booking your trip around one of the event dates. Because you will be able to do so much in those 4-5 hours in the park, you could cut off one of your vacation days and save yourself a night in the hotel and another day's worth of regular admission tickets for you and your family.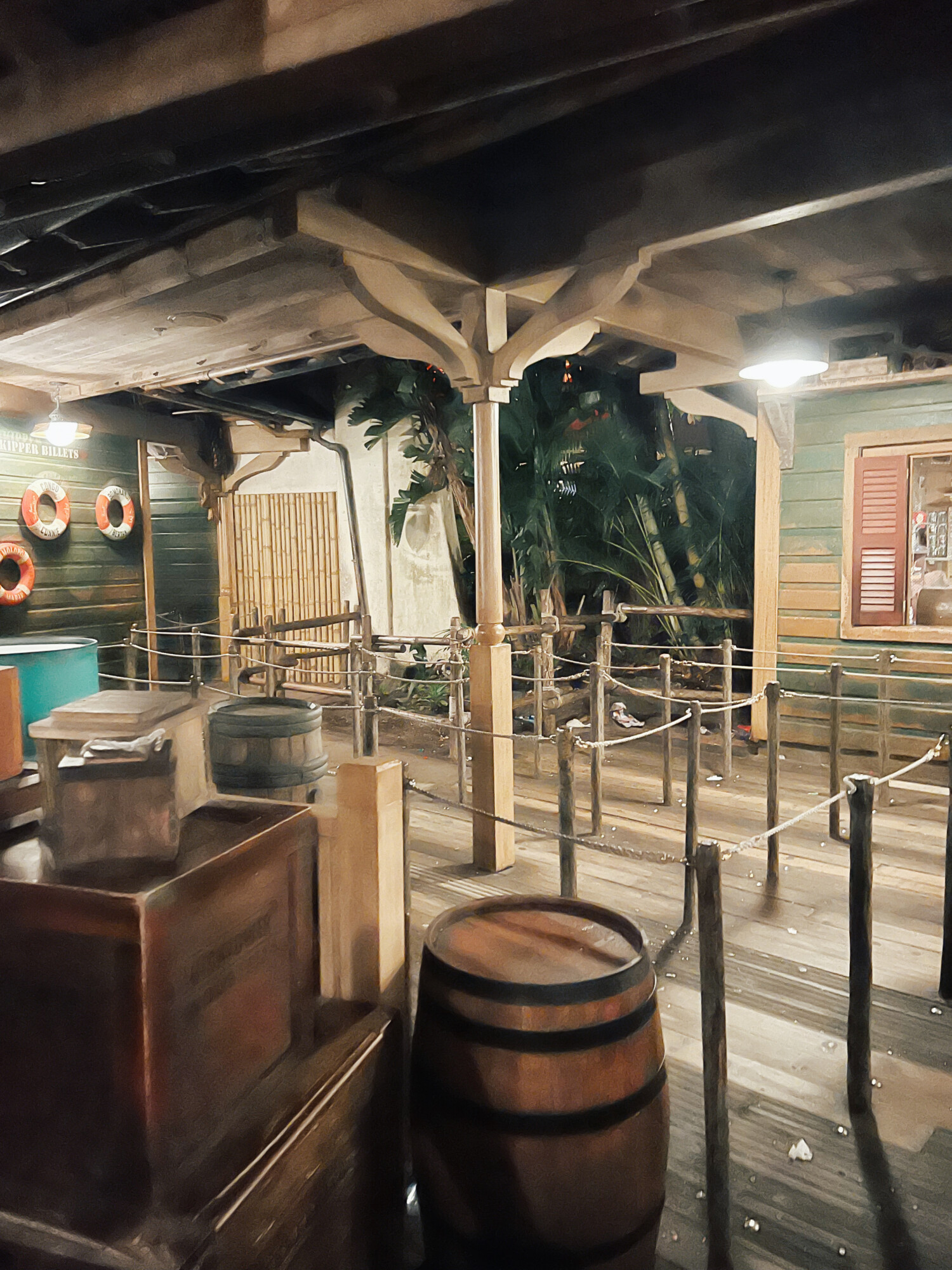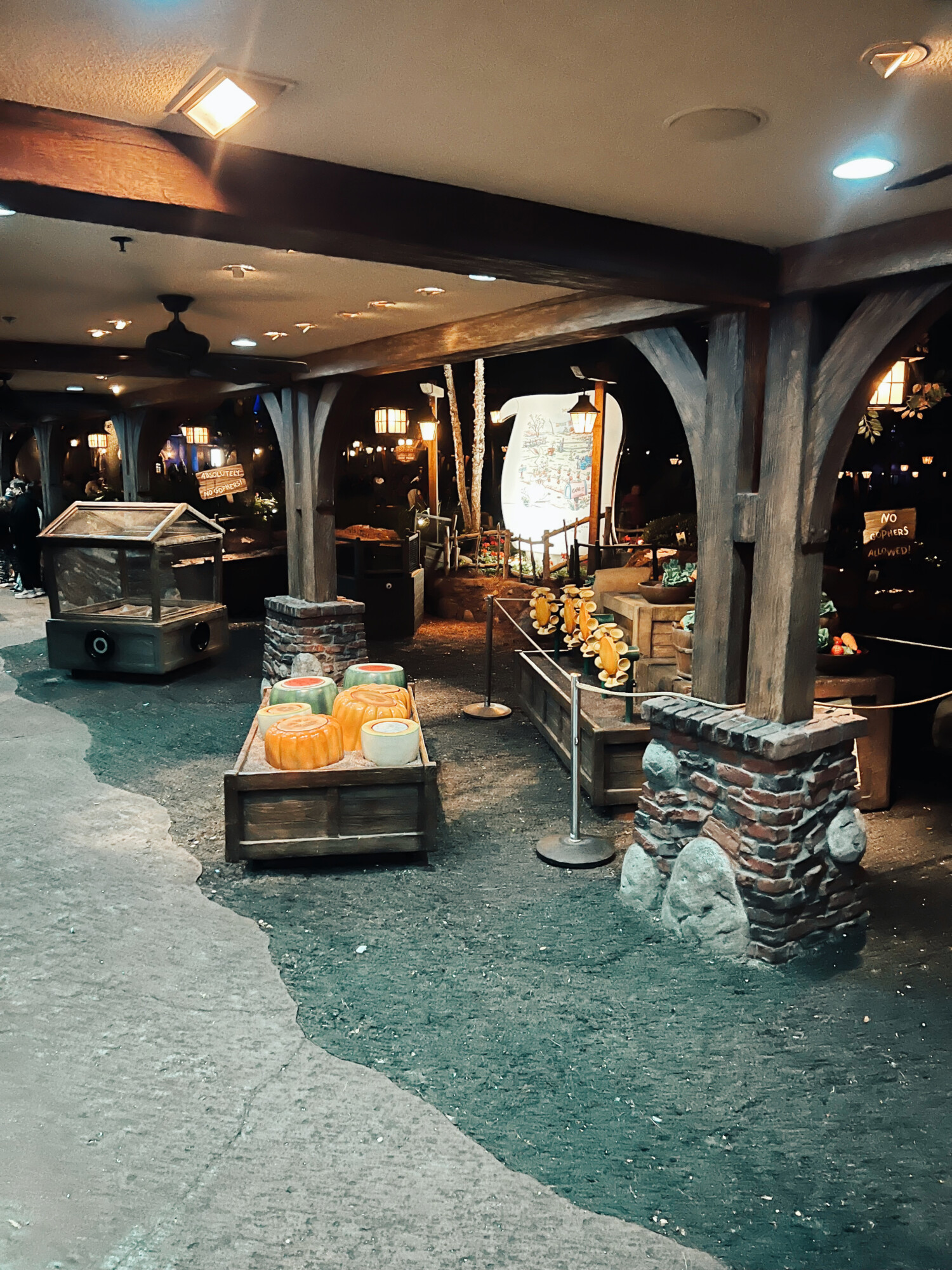 Seven easy steps on h

ow to make the most of your Disney After-Hour events! 
 

Get to the park right when you can. (For most events, this will be at 7:00 pm during regular admission hours.)

Have your ticket information out and ready to show the cast members at the ticket gate when you are checking in. This will make checking in faster. I had mine on my phone and the person next to me had theirs printed, either way, was fine.

Once in the park,

go and get some food BEFORE the event starts. Because so many people will show up at the actual event start time (10:00 pm) many of them will head to get some food (wasting all kinds of precious time). Then, ditch the crowds and be ready to hit the rides when you can!

Use the time to ride on the RIDES! It is our suggestion that if you are doing this event to experience the park after night you only do one character experience (unless characters are your thing) and then go enjoy the park and rides with limited people.

Have some warmer clothes on hand. Although Flordia is usually balmy and sunny, it can get chilly at night, especially during the spring and fall seasons. We all packed lightweight coats and were so so so glad we did.

Don't, DON'T plan anything early the next morning. It will be a late night and you will be tired. The day we did our Magic Kingdom After Hours event we racked up over 30,000 steps on our Apple watches. We were beat the next morning and were so happy that we were able to sleep in and didn't have anything crazy planned.

Take the kids! I know people think I am crazy but we had the BEST time with Benson. It is a rare occurrence to break from the normal bedtime routine and we had the most amazing time. It did help our case that 10:00 pm in Flordia is 8:00 pm in Utah, so we had the time change on our side.
Some Things to Consider Before You Buy After-Hours Tickets
Look, we are all about transparency and so I want to be as honest as possible and give you a straight review and let you know ahead of time some things that you will want to be aware of.
Have realistic expectations
We were initially a little disappointed by HOW many people were allowed into the event. It felt really crowded and busy during the check-in process and eating. However, there is so much going on in the park and it is so big that once people dissipate the crowds felt much smaller, the ride lines were minimal, and they only got shorter and shorter as the night went on.

The major rides still have a little bit of a wait
Peter Pan and Snow White's Mine Train still had decent wait times of about 15 minutes. This is considerably less than the daytime wait times but there was still a nice little wait for each of them.

A more adult crowd
The after-dark events feel a little bit more adult. Not that anything was adult-themed but there was a more adult crowd. We used this to our advantage and went on the little kid rides that Benson wanted!

Food options
Once the part starts shutting down for the general admission people, food options also start to minimize. Because of this, we suggest eating BEFORE the event itself starts. 
Cast members are a bit … tired
Some (not all) of the cast members are a little more grumpy than normal. This is understandable and some of them really got into the event and played on it. However, it was obvious that they were getting tired and they just weren't as cheery at 1:00 am as they were at 9:00 am in the morning. This didn't bother me, no one was rude or anything, but I did notice a dip in energy for sure.
Transportation back to hotels is a bit limited
If you are staying on Disney property and you were hoping to take the bus, monorail, skyliner, or boat back, know that they are not running at full capacity and it might take a little bit longer. We opted for Uber, this wasn't an issue for us. Employees and security are still all over but waiting for transportation at 1:00 a.m. feels a little bit longer than it usually does.
 

Doing Disney After Hours with Kids!
Okay, call us crazy but I LOVE doing these events with my kids.  It is such a long night and they are up WAAAYYYY past their bedtime but there is something so fun and unique about letting them stay up late and playing in the park together as a family. However, there are a few things that we have learned to help your After Hours experience be a smashing success!
Catch a nap
 For the love of all that is good, insist that EVERYONE in the family has a nap on the day of the event. If you are in the park that day, come back and rest before you head back in the evening. A few extra hours of sleep will go a LOOOOONNNGGG way at midnight.
Embrace it
Enjoy the craziness of it! This will be so out of everyone's routine which makes it the perfect memory and bonding experience! Prepare your kids beforehand. Let them know they get to miss their bedtime tonight and you are intentionally keeping them up for FUN!!! Let them know this is a special experience and that you expect super good and happy behavior. Then, get into it with them. Dance to the music, run around to the rides, try the special treats, AND HAVE FUN!
Have everyone wear bright colors
Dress your littles in brighter clothing and maybe even bring some sort of light-up bracelets or necklaces. It does get dark, and I was honestly a little worried about losing one of my littles at some point. It helped to have each of them in some brighter clothing that I could easily spot.
Have a plan in case anyone gets lost
Make sure that each of your children knows exactly what to do if they get lost. I cover the best way to teach and prepare yourself and your children in case this super unfortunate experience happens on my Disney Mom Hacks post. Read it here! 10 Disney Mom Hacks EVERY Mom Needs.
Consider a stroller
When we did our very first After Hours Event, Beckham was six years old. He DID NOT need a stroller. But I did haha. At the end of the day, he was tired and I just did not want to deal with having to carry him around the park or the whining that was inevitably going to happen at 12:00 am if he had to walk all over the park when he started feeling tired. So, I was a little preventative and got myself a crazy cheap fold-up stroller. ALSO… It was the perfect storage vehicle for our coats and water. Did I feel like a slight idiot for pushing my six-year-old around in a stroller? Yep. Would I do it again? Heck yes. No whining and not having to haul around coats all night. DONE!
Go off the cues of your little ones
Even though these can be so fun, it is really good to go off of the cues of your group. Is everyone happy and having fun? Are there tears and freakouts? Keep an open mind and try to stay until the end, but if you need to bow out a half-hour early, that's okay! We usually will hit the rides until the VERY last second. In fact, we ran like mad at 12:59 am to be able to get onto Peter Pan by 1:00 and we made it! The rides at night are an absolute blast and honestly, it is just so much fun! But keep it that way. Pushing little ones past their limits isn't going to result in a good time. If calling it quits a little bit early will help everyone keep their sanity, that's okay.
There you have it! The good, the bad, and the freaking awesome about Disney After Hours! We hope this helps and that you decide to go. If you do end up attending one of these events, don't forget to let us know about it! We want to know if your experiences were similar to ours and what you thought.
XO
Kam