Welcome to Joshua Tree National Park in Southern California!  Within the 800,000 acres of Joshua Tree you will find stark and beautiful all rolled into the rugged desert terrain.  The randomly strewn rocks seem to have appeared out of nowhere, the variations of spiny poky cacti is different by the mile and the slithery creatures that thrive here have adapted to make this harsh landscape home. Joshua Tree is easy to visit and if you are close by, you will enjoy your explorations here. Read on to find out our suggestions to make the most of your visit and to find out the best things to do in Joshua Tree!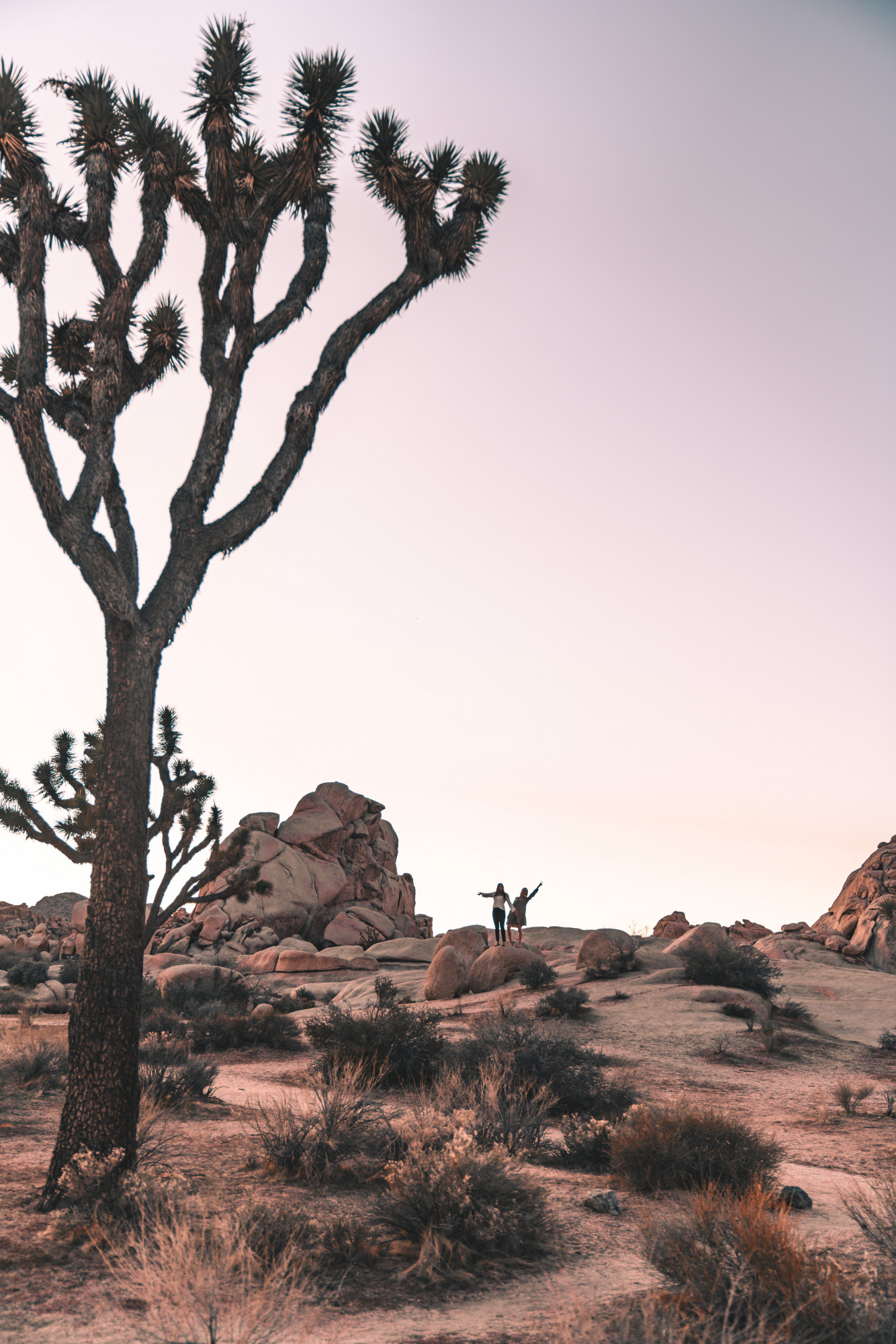 Where is Joshua Tree National Park?
Joshua Tree National Park is located in Southern California and only 38 miles from Palm Springs (about a 45- 50 minute drive depending upon traffic).  Joshua Tree National Park is 130 miles East of Los Angeles (About 2.5-3 hours driving time depending upon traffic). It makes a great day trip for the whole family.
What is the Best Time of Year to Visit Joshua Tree?
The heat of summer in Joshua Tree can reach temperatures well over 100 degrees Fahrenheit, so the best time to visit the park is October through December and March through May.  Visiting between these months will ensure that you miss the extreme summer temperatures. Please note that the desert cools considerably at night and if you are in the park after dark, it can be chilly so check the weather forecast to be prepared.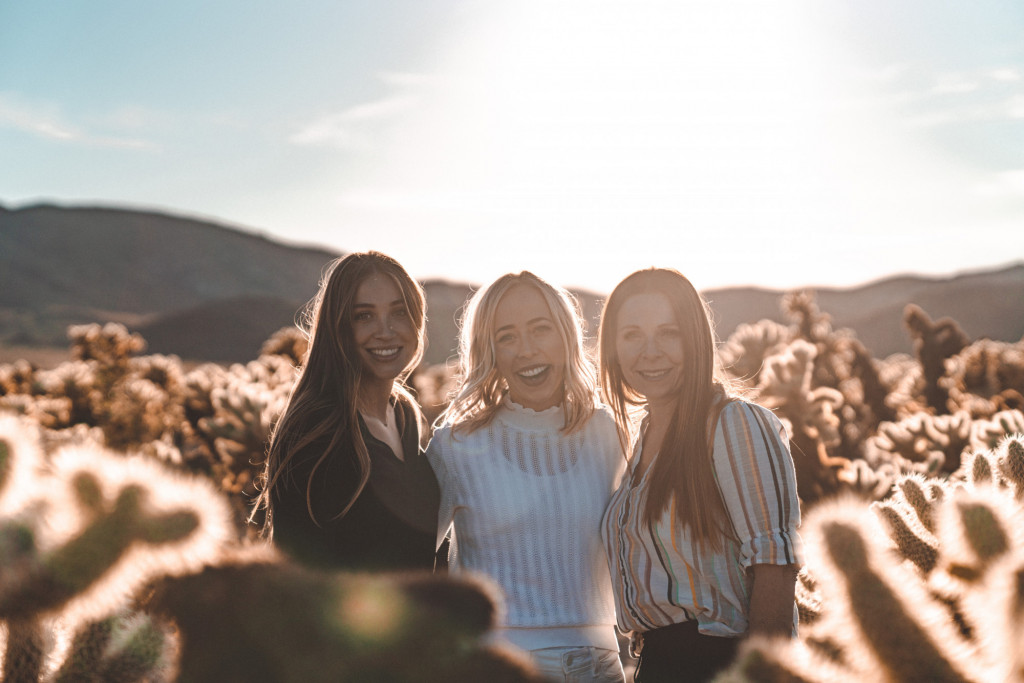 How Many Days Should You Spend in Joshua Tree?
We recommend two or three days to adequately visit the park. BUT, many people ask "What can you do in Joshua Tree in one day?"  If you have only one day, go for it! The park is relatively small and easily driven. There are many short and easy hikes for families that can be completed in one day.  If you cannot visit the whole park in its entirety, it's all okay because the kiddos will enjoy so many fun outdoor activities. Read on to find out more. 
How Much Does it Cost to Enter Joshua Tree National Park?
A 7 day vehicle permit to the park is $30.00.  This allows for a single, non-commercial vehicle to enter. That's a pretty good deal in our book.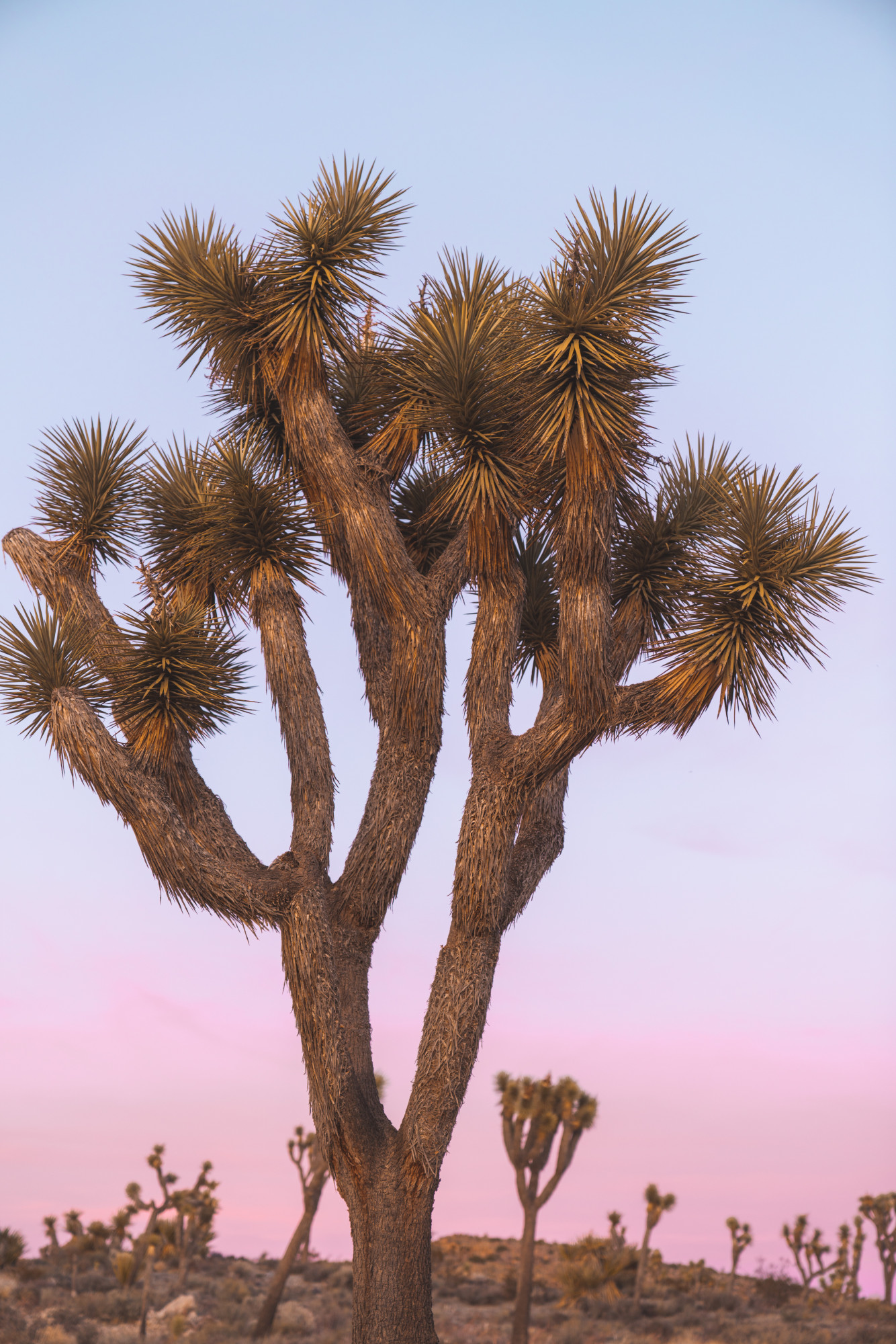 Is Joshua Tree Safe at Night?
Yes and come nightfall, most of the nocturnal animals are awake.  We were thrilled to see many jack rabbits and a bushy-tailed coyote right before sunset one night.  We highly recommend staying at least long enough to see the sun set and the clear night sky light up with what feels like a bajillion sparkly stars.  The stargazing is top notch and is one of the best things to do in Joshua Tree National Park. Also, especially after dark, remember to watch your step as cacti, nocturnal animals and uneven surfaces may be hard to spot. 
Can You drive Through Joshua Tree National Park?
Yes!  The famous Joshua Trees and boulder fields can easily be seen on a drive through the park.  It's only 50 miles between Cottonwood Visitor Center and Joshua Tree Visitor Center. Even if you have only a short time, in our opinion it is worth the drive. If you are planning on driving through Joshua Tree, make sure to check out our blog post, The 20 Best Road Trip Tips for Families to make the most of your journey!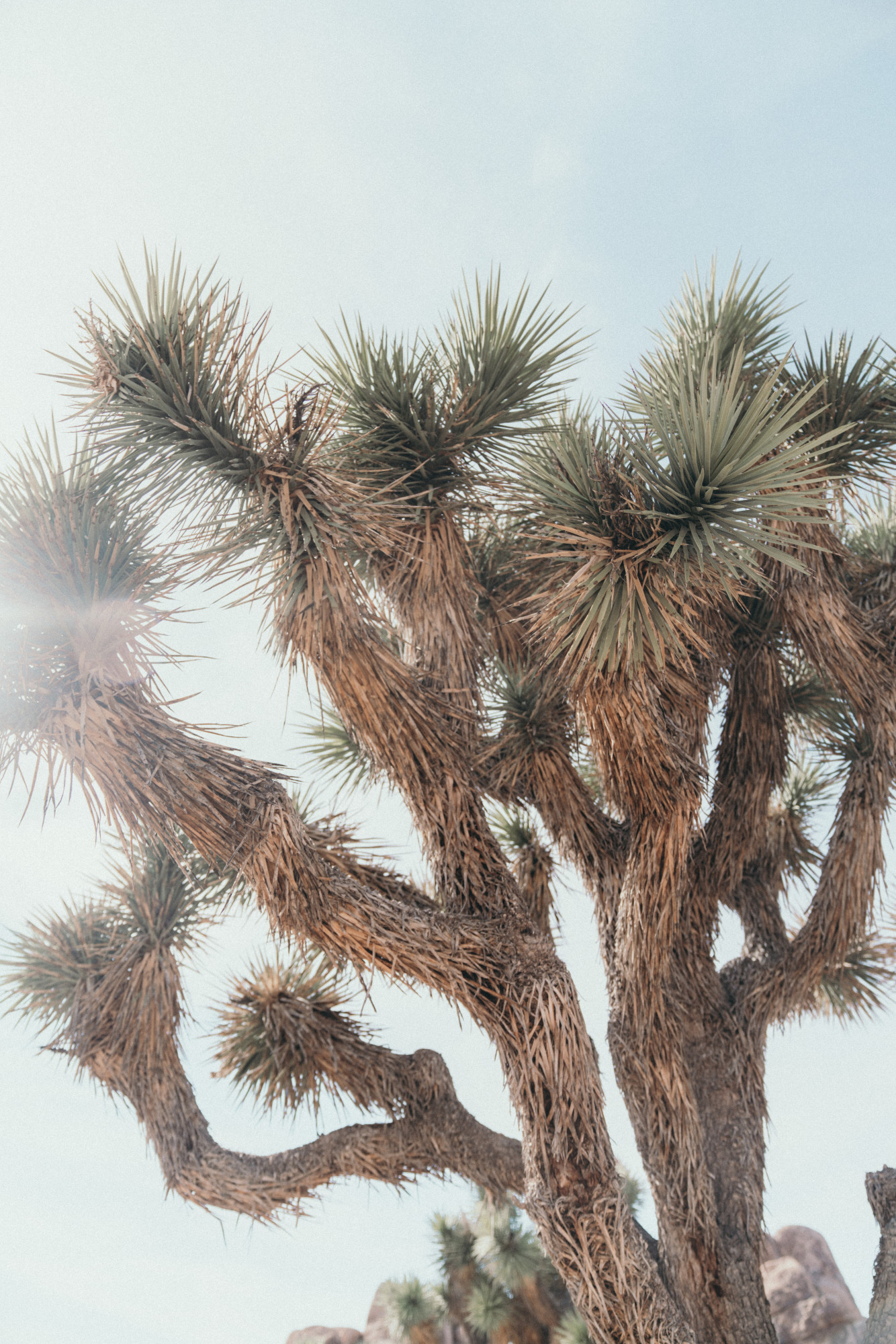 Are There Snakes in Joshua Tree?
There are several species of rattlesnakes that make their home in Joshua Tree.  The good thing about rattlesnakes is that they will warn you if you are too close.  With that in mind, watch carefully where you put your hands and feet, especially in spring and summer when snakes are most active.  We love snakes and are always on the lookout for them in our travels. We always love to see them in the wild (from a safe distance of course)!
Things to Do in Joshua Tree National Park 
Let the kids participate in the Junior Ranger Program
Kids ages 4-14 can earn a badge simply by finishing a fun activity booklet and attending a ranger program or learning from exhibits in any of the visitor centers. Pick up the booklets at either the entrance stations of any visitor center.  By doing more activities, older children can earn their badges too.
Stargaze
Stargazing is one of the best things to do in Joshua Tree!  This is a fantastic place to escape the city and the light pollution and gaze into the night skies.  Bring food and water as there is not any running water in the park. Bring warm clothes for when the temperatures quickly drop after sunset. If you are not camping in the park, simply pull over on one of the many pullouts to watch the show overhead.  But keep in mind you cannot sleep in roadside pullouts as camping is allowed only in designated areas.
Hike
There are many hiking trails from easy to advanced.  Make sure everyone is outfitted with sturdy shoes as many spiny cacti are all around.  We had a few spines actually puncture through our shoes. This is not the place for cute sandals and flimsy flip flops. Also, long pants are recommended to keep those thorny plants away from delicate skin. Also, be sure to have the recommended 1 gallon of water per person per day.  Apply sunscreen and dress in layers to be comfortable. I will list here a few of the hikes recommended by the forest service, focusing on hikes that are easy for families and that can be done all year long. If you are visiting during the hot summer months, finish your hikes early in the morning before temperatures rise. For more information about these hikes as well as some of the other best hikes in Joshua Tree National Park click here.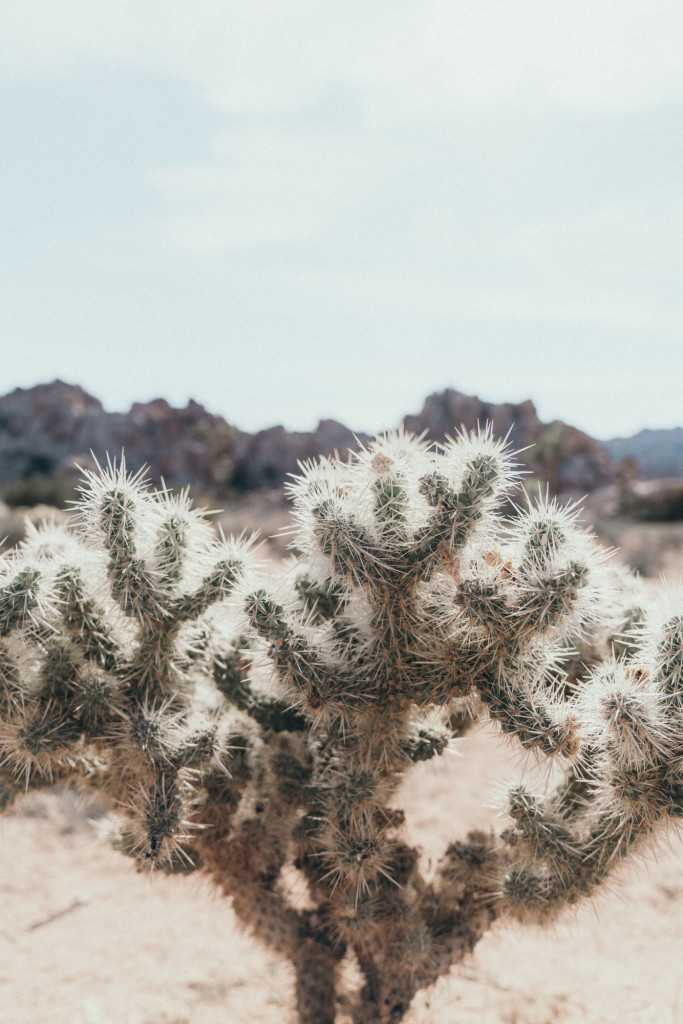 Suggested Hikes
*Indian Cove- A .6 mile loop.  Gentle and rolling. Learn about how Native Americans used desert plants. Picnic Area.
*Oasis of Mara- An easy .5 mile stroll through the oasis. 
*Hidden Valley- A 1 mile loop that leads to a rock enclosed valley. The towering rock formations here are a favorite for many people visiting the park. Picnic Area.
*Discovery Trail- An easy .7 mile loop that connects Skull Rock and Split Rock Trails. You can also see Face Rock.
*Skull Rock- This is an easy 1.7 mile loop to explore Skull Rock and gigantic randomly strewn rock piles and desert washes. Skull Rock is located in the Jumbo Rocks area and is one of the most beautiful and scenic in all the park. 
*Cap Rock- An easy .4 mile loop to see Joshua Trees, many boulder piles and interesting flora and fauna.
*Keys View- A .25 mile loop, from an elevation of over 5000 ft., Keys View is a great place for sunset and a fantastic view of the San Andreas fault.
*Cholla Cactus Garden- Super easy .25 mile loop through a garden of "teddy bear" cactus.  They are especially lovely in the afternoon light as they seem to glow. CAUTION- Keep hold of children very carefully.  These cacti are notorious for a painful puncture. DO NOT TOUCH or get too close. 
*Cottonwood Spring- An easy stroll to an oasis where there is plenty of shade, a welcome highlight in the desert sun. There are picnic facilities here. 
Rock Climbing
We aren't talking about formal rock climbing here (although they do have that in Joshua Tree too) because we are focusing on families.  We are talking about just climbing on and around the interesting granite boulders all throughout the park. Kids love it and will think it's one of the best things to do in Joshua Tree.  And it is as simple as pulling over and getting out of the car. CAUTION- the boulders are not smooth (which makes them easy to climb) but are very rough indeed. Protect little elbows and knees with appropriate clothing.  It is easy to get scratched and scuffed climbing on and around the interesting outcroppings of rocks. It's a kids dream providing a few precautions are taken.
Speaking of rock climbing and kids! If you are in California and will be visiting more National Parks, don't forget to look at our good friend at www.TravelMadMum.com post on Yosemite with Kids!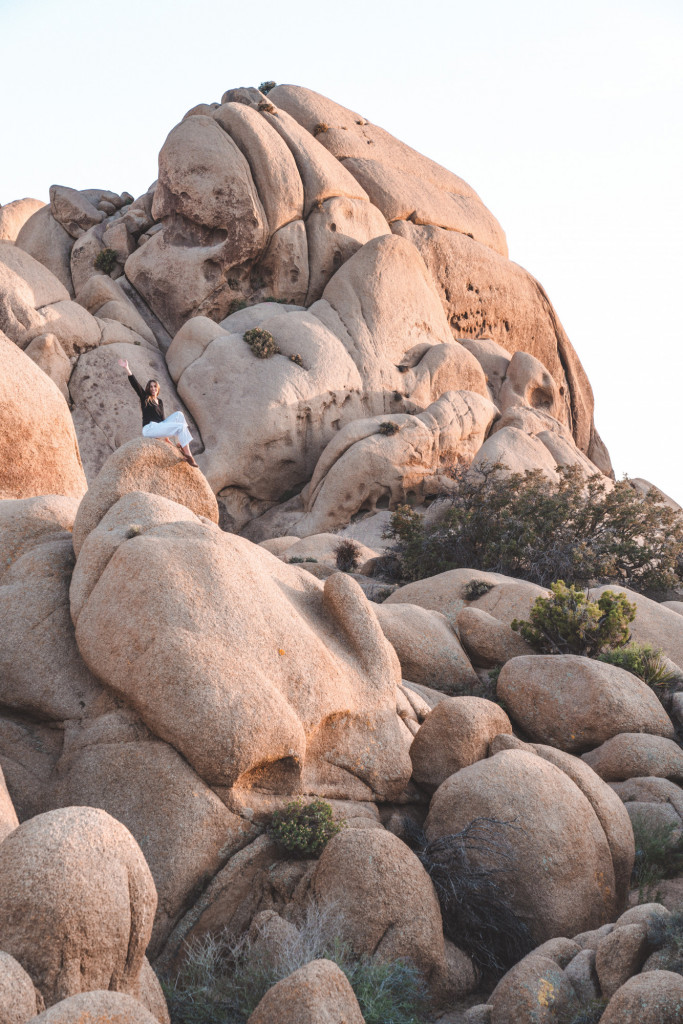 Camping
In all honesty, camping is not our thing but if we were campers THIS is where we would go to camp.  There are several campsites spread throughout the park. Some of them are first come-first served sites and others are by reservation only.  Campgrounds are usually full on weekends October through May. For more information, go to www.recreation.gov or call 1-877-444-6777.  There you will find all the info you need to have a fantastic experience camping with your family. 
Picnic
Remember that there aren't any restaurants or places selling food in Joshua Tree. Therefore make sure you bring everything you need (water, snacks, food, etc.) with you as you enter the park.  Picnic areas are clearly marked on the map you will receive upon entering the park. And of course make sure you take everything with you when you exit the park:)
One Last Caution
There is very limited cell phone coverage throughout the park.  DO NOT count on your phone for navigation OR in case of emergency. Make sure when visiting, you have a reliable map to help guide you through the park.  
Whether you have a few days to spend in Joshua Tree National Park, have only one day to spend exploring or are simply passing through you will find more than enough fun, sun and adventure to keep you and your kiddos happy and entertained!  We hope this post helps you discover some of the best things to do in Joshua Tree with your family. Happy Exploring!  
Xo, Shani
AND if you love exploring the outdoors and National Parks with your family, purchase our Utah Coloring Book today! It features many Utah's best locations!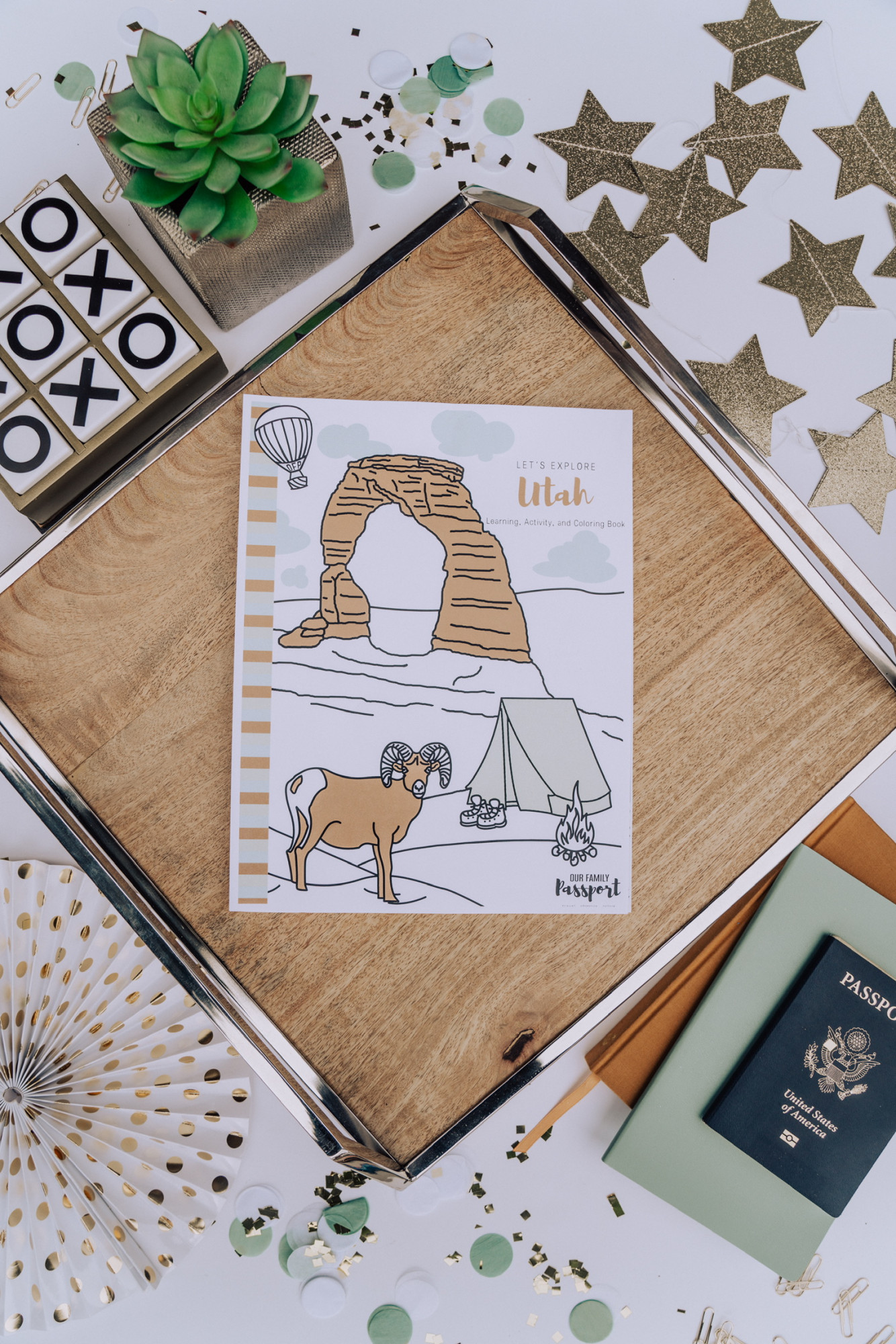 Like this post? Pin it and save it for later!