Are you looking for the best things to do in Cabo San Lucas for families?  Wellllll, we've got ya covered. We love this sunny and beautiful place and over the last several years have returned to Los Cabos as a family over and over.  Many destinations claim to have something for everyone but it's certainly true here in Los Cabos.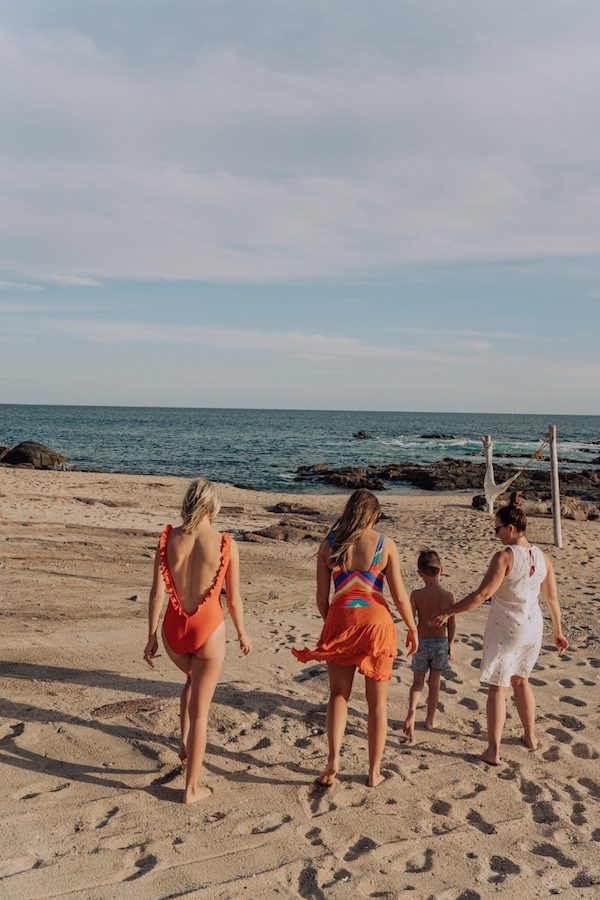 Let's Cover the Basics – Traveling to Cabo
Before we dive into the best things to do in Cabo San Lucas, we wanted to cover a few general basics about traveling to Cabo as a family and some things that every traveler should be aware of! So we have taken some of the most asked questions about Cabo and answered them below! If you feel pretty confident and have traveled to Cabo before, just scroll through this section to see the things you do NOT want to miss in Cabo!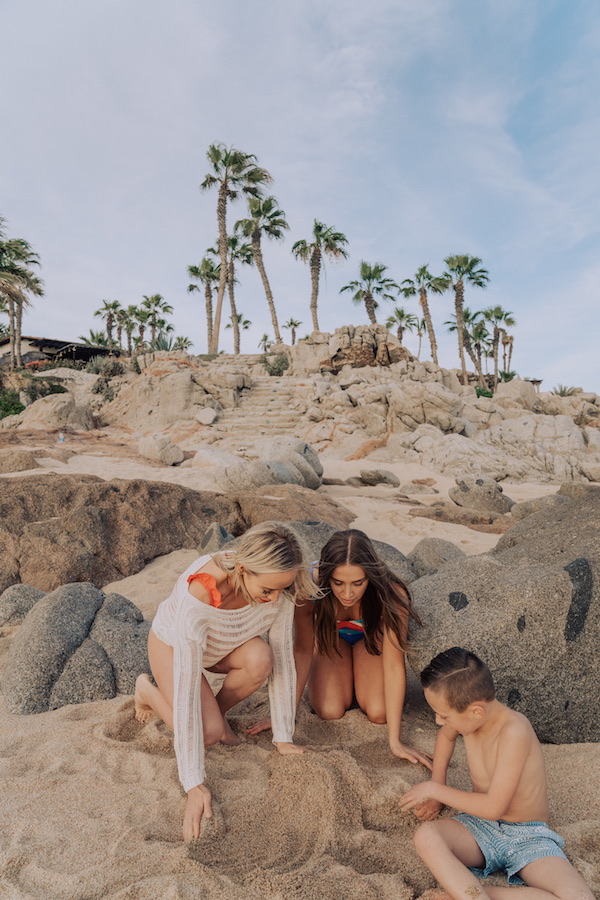 Where is Cabo?
Los Cabos is in the Mexican state of Baja California Sur and refers to two towns.  The first is Cabo San Lucas to the west of the peninsula and San Jose Del Cabo a little further to the east.  A corridor of 22 miles connects the two towns. Both are very different and each is worth exploring.
Cabo San Lucas is the town with the iconic arch famous in the area and is the larger and rowdier place.  It is where the cruise ships dock and where you will find more tourists. There is a large, busy marina with shopping and restaurants all around. 
San Jose Del Cabo is the more grown-up elegant sister.  San Jose is more authentic Mexican with colonial buildings and a lovely town square with a church.  It's much more quiet and exudes Mexican charm.
When is the best time to go to Cabo?
We say the best time to go is anytime you need a warm and sunny break.  Cabo has reliably great weather with an average of only 10 days of rain per year!!! Can you even believe that?  For us, being from Utah, we love to go anytime between December and February when the weather is at its worst at home.  We will give caution to avoid the hurricane months of June through October. Although hurricanes are rare in the area (however, they can happen), tropical storms are much more likely and are at their peak in September.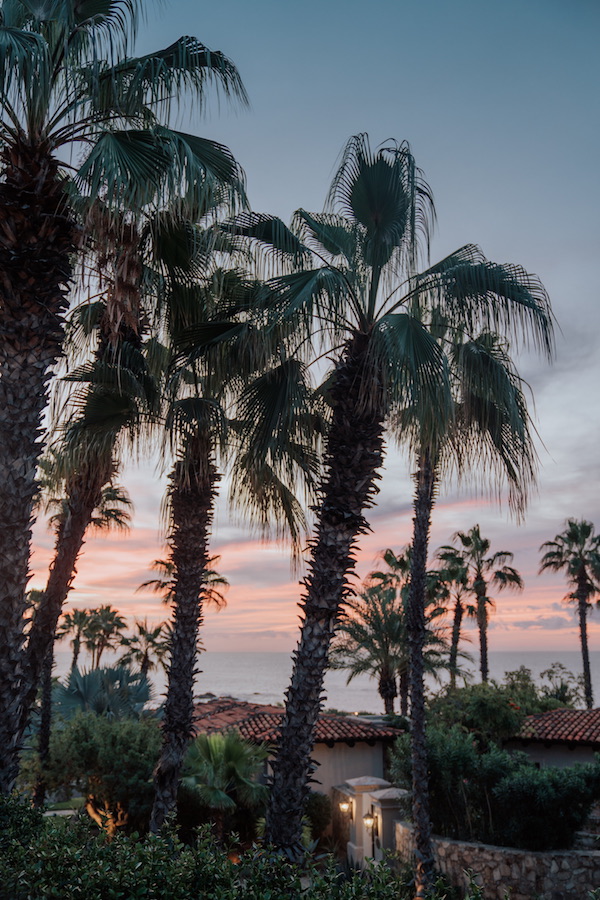 Is Cabo San Lucas safe?

  
We get this question over and over and over again.  The media has not portrayed this area of Mexico in a very positive light.  We can honestly say that we have never felt scared or threatened in any way while traveling in the region.  We rent cars and go out on our own (within the tourist zone) and feel completely safe doing so. WITH THAT BEING SAID… we are NOT suggesting that there aren't dangers or safety concerns.  There are. Of course, you need to be cautious and be smart. Ultimately, you are responsible and have to decide what feels right for you and your family. We can refer you to the website travel.state.gov that will give specific information about the area. Consult this for all questions and safety concerns.
It may be that you only feel comfortable traveling to the area and staying at your resort and only going out with a guide.  That is perfectly okay and you will still have a great time in the sun.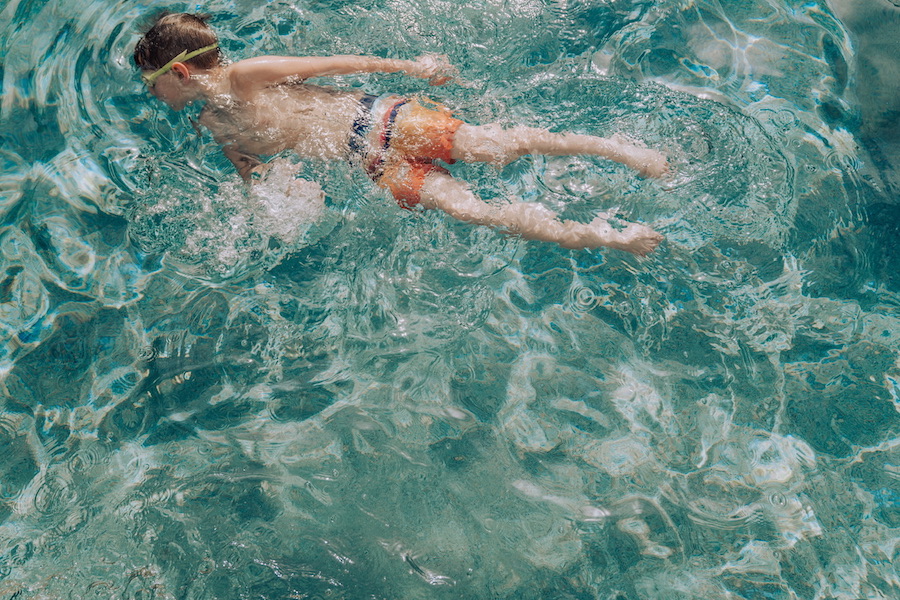 Is Cabo San Lucas good for Families?
For families, Mexican culture, in general, is very family-friendly and we have found that children are welcomed with open arms.  The food is kid-approved with tacos, burritos, quesadillas, chips, etc. there is something for even the pickiest of eaters. We love Cabo as a family destination! Everyone from the oldest down to the littlest enjoys the beaches, the people, culture, and food!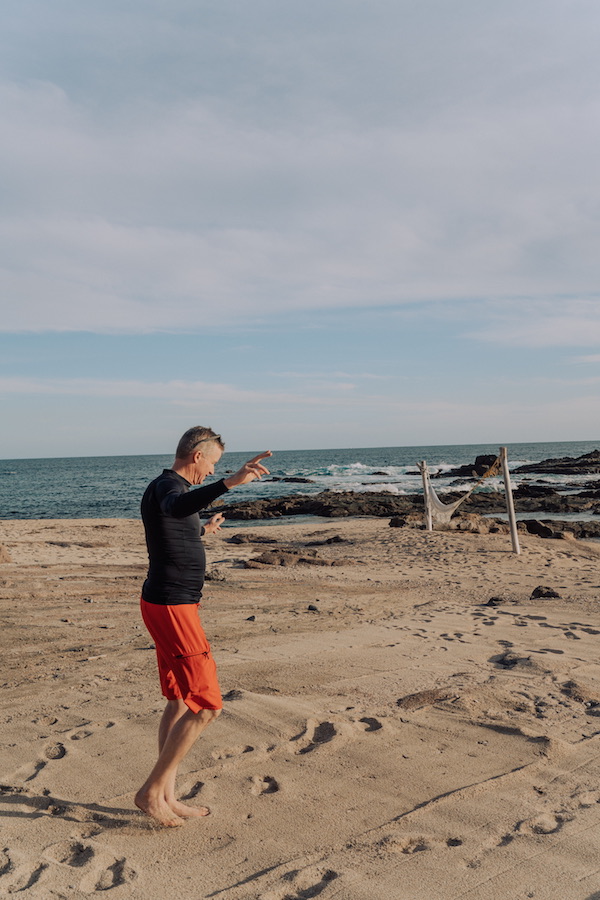 Is it safe to drink the water?
The short answer is NO.  To be safe, always drink bottled water.  We are even careful with ice cubes and don't consume them unless we know they have come from purified water at a reputable restaurant or resort.  Many hotels and resorts do purify their water but as a general rule, be safe and drink bottled water.
What is there to do in Cabo San Lucas?
There are SO SO SO many fun and family-friendly activities that range from simple whale watching on the beach to zipping around on an ATV. Keep reading for the 8 best things to do in Cabo San Lucas (Los Cabos) that you DO NOT want to miss!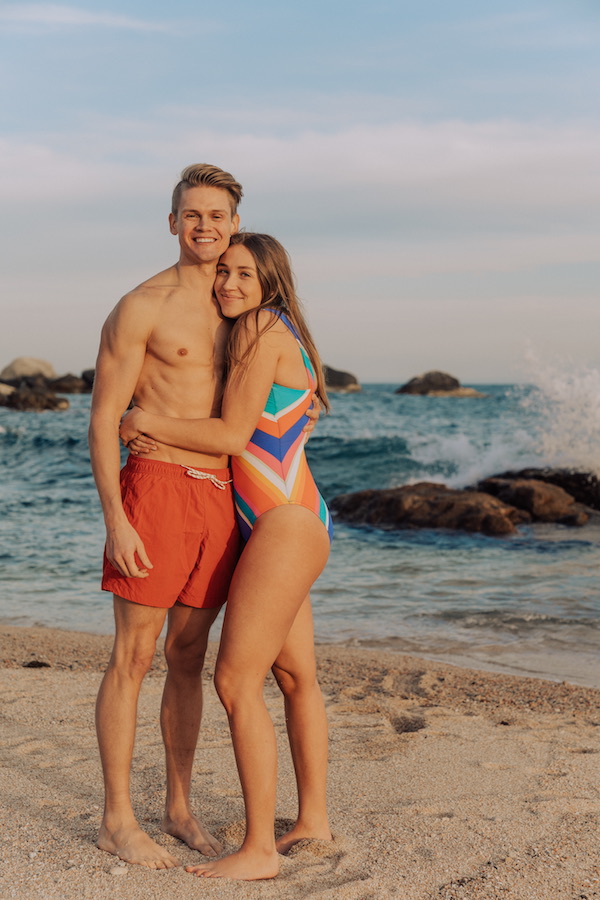 The 8 Best Things to do in Cabo San Lucas for Families
Let's get to it! This list will cover the tried and true activities that are sure to please everyone in your group! Some of the activities are free and totally doable on your own. However to help you out, if we used a tour operator that we really liked for a specific activity we have linked them in the little blurbs below. So what are we waiting for? Let's get started on the 8 best things to do in Cabo San Lucas!
1. Watch for Whales
I've said it before and I'll say it again… whale watching is one of my most favorite things to do and it's one of the best things to do in Cabo San Lucas.  Between December and March in Cabo, they are everywhere. Big ones, little ones, fat ones, skinny ones (okay just kidding about the fat ones and skinny ones).  The whales seem to be extra active in Mexico. You can see them from the shore spouting and jumping in the warm waters off of the coast.  We highly recommend going out for a few hours on a boat and trying to catch a closer glimpse.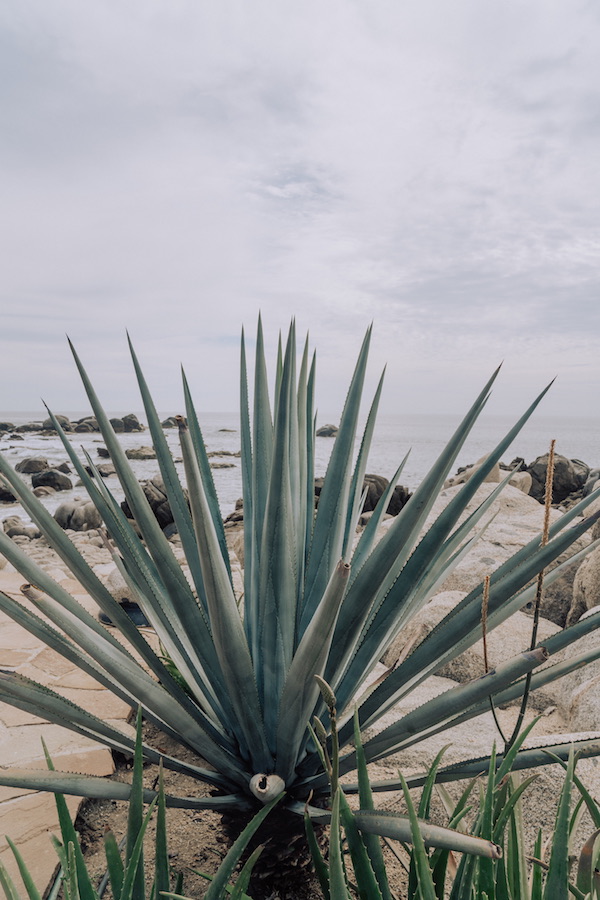 2. See Through the Looking Glass on a Glass Bottom Boat
 The boat leaves from the Cabo San Lucas harbor and heads out to the arch.  If water conditions are right, you can snorkel at Lover's Beach. Perfect for a quick excursion out on the water if you are short on time as it only takes 45 minutes. Hotel pickup is available.
3. Visit the Famous El Arco
This is the arch that is so iconic and for sure, it is one of the best things to see in Cabo San Lucas.  It is really stunning and you should try to see it up close. You will have to take a boat or a water taxi out to it as it is not accessible via car.  The beach very near the arch is always a good time, although it tends to be very crowded. It is technically one beach although the west side of the beach is called Lovers Beach (the water is calmer) while the east side of the beach is called Divorce Beach (waters are rough and I would not enter the water here).  Those names make me laugh every time I hear them. There are always lots of divers and snorkelers in the area.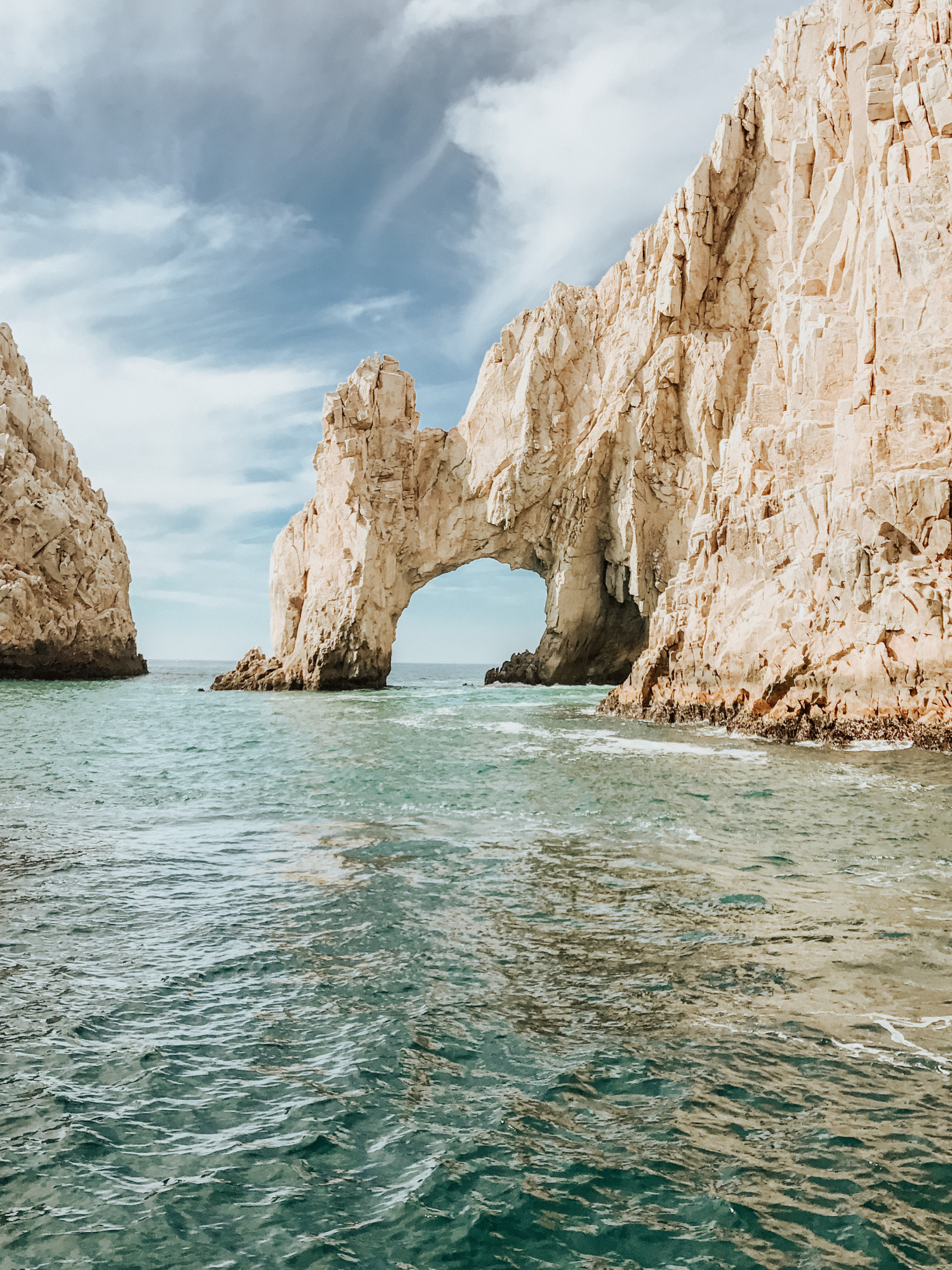 Click the link here or below to access our super cute El Arco Mexico Coloring Page! 
The Cabo area is home to 4 different kinds of sea lions that can be seen all around the area barking and sunning themselves on the jagged rocks nearby.  The kids will love such fun entertainment watching them. They can often see them jumping up on the back of fishing boats hoping to get a scrap or two of fish. You will also smell them if you get close.  It's all part of the fun. Cabo Adventures offers some good group tours. Zig Zag Catamaran offers private tours.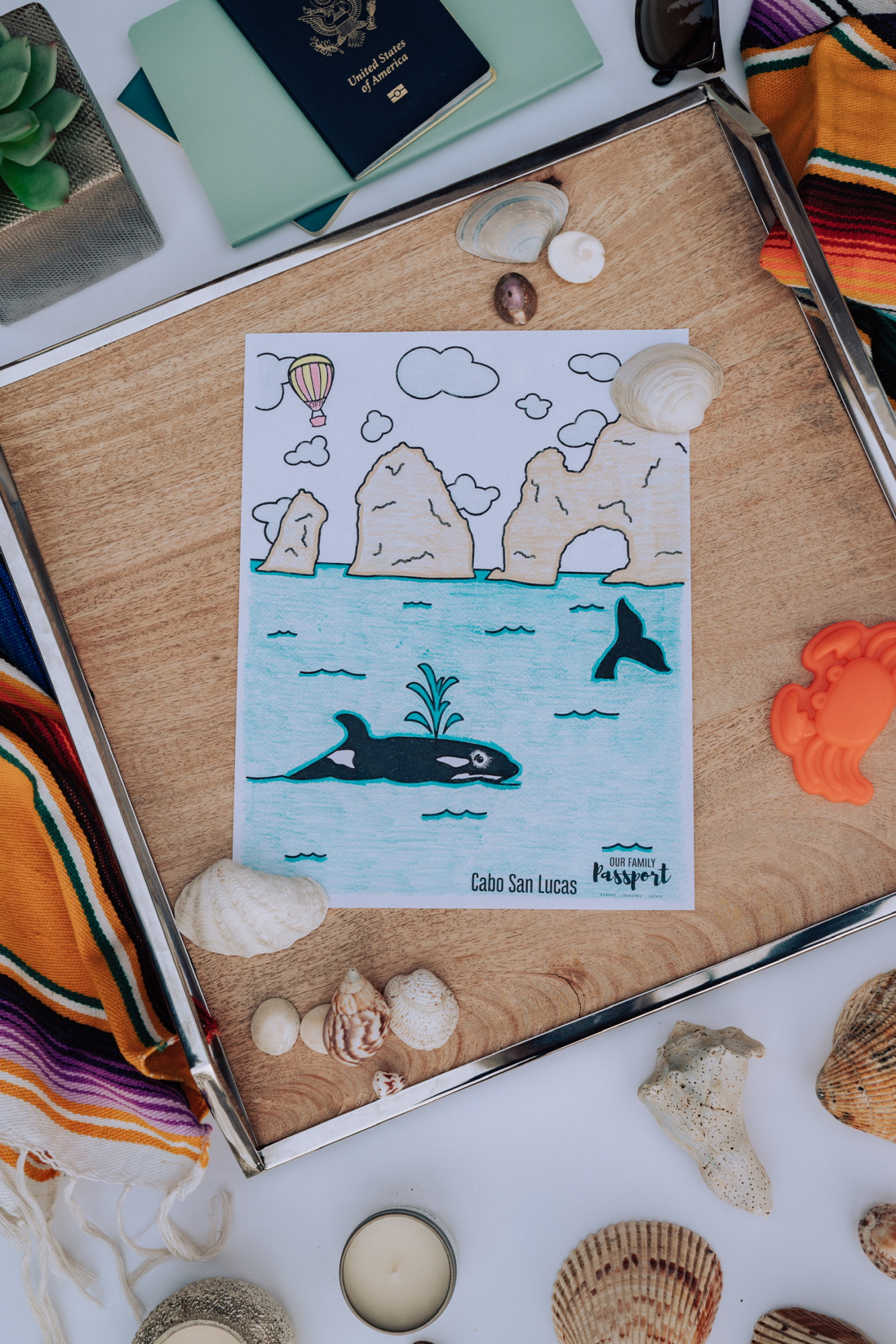 3. Get an Aquatic Pedicure
I know, I know, it sounds a bit weird but we have done this a few times while in the town of Cabo San Lucas.  We know there has been some bad publicity over these fish pedicures but we have never experienced anything but giggles and soft feet.  So decide for yourself but we think it's fun. The salon is very near the marina in Cabo San Lucas and is called Fish Therapy Cabo San Lucas.
4. Savor some Delicious Mexican FOOD
Need I say more? One of the best things to do in Cabo San Lucas…  is to EAT! We have been known to eat guacamole for breakfast, lunch, and dinner while in Mexico and we are NOT ashamed.  There are so many delicious places for Mexican food in the Los Cabos area. Family-friendly restaurants (meaning not too expensive and not too fancy) that we love In San Jose Del Cabo are Flora Farms (Sunday brunch is yum), Jazmin's and La Lupita. In Cabo San Lucas we really the Office on the Beach and highly recommend Mi Casa (your littles will love the balloon hats). Good food and good times to be had. You can see our restaurant review on Mi Casa here!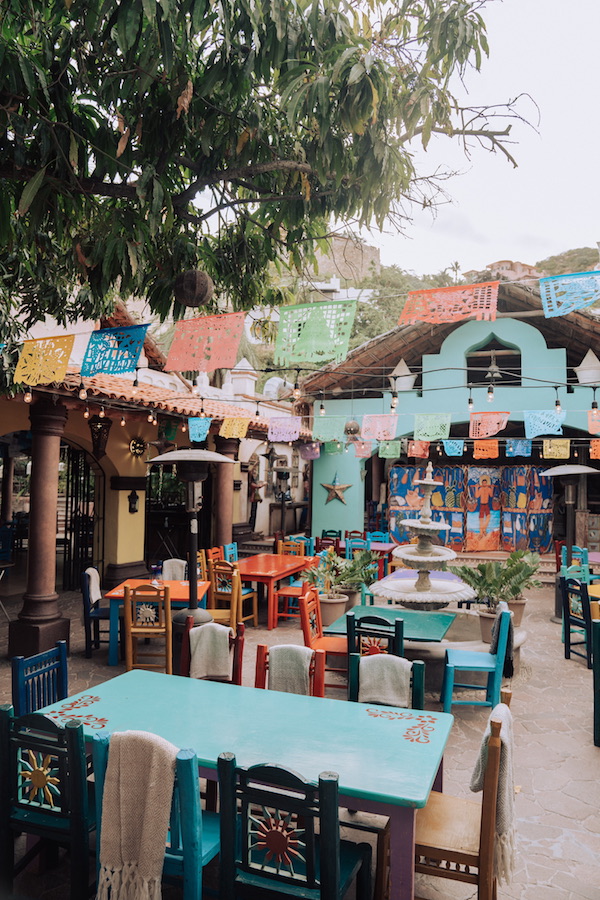 5. Head to the Beach
Many people erroneously think that it is unsafe to get into the water off of the coast of Los Cabos.  While it is true that the waves, rip tides and undercurrents are present in the area, there are a number of safe and swimmable beaches in the Los Cabos area. Please keep in mind that there are no lifeguards on duty and so you will have to be extra vigilant about keeping yourselves and your little ones safe.  Also, there are many resorts with no swimmable beach but that should not discourage you from a fun beach vacation. You may just have to drive or taxi somewhere to a swimmable beach that is certainly not far away. Playing on the golden sand beaches is one of the best things to do in Cabo San Lucas for families.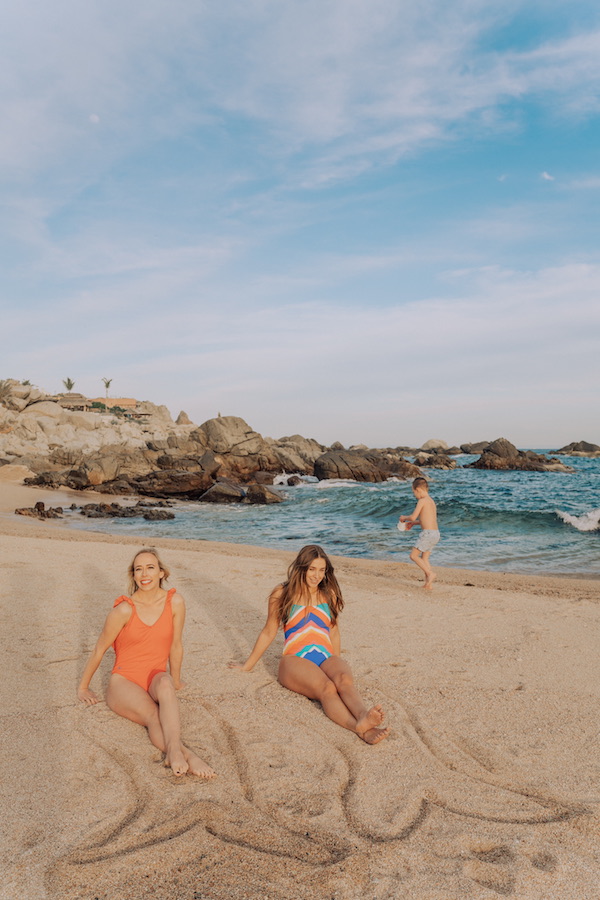 The Best Beaches to Visit in Cabo
Know you want to take your family to the beach but you aren't sure which one? We have included a list of the best beaches in Cabo below to help you!
Cannery Beaches- 
If you get annoyed with crowds and vendors bugging you then maybe you should consider this spot.  A large sandy beach with calm and shallow water would make anyone happy, right? You may spot some friendly sea lions just offshore and watch the boats going in and out of the harbor.  This beach welcomes lots of locals and families just enjoying the day. Be sure to bring food and drinks with you.
Chileno Beach- 
This beach is large and also boasts a large stretch of soft golden sand.  There are public bathrooms but no restaurants to buy food and drinks so make sure to pack your own.  It is the perfect spot to snorkel and enjoy the brightly colored fish, and water birds.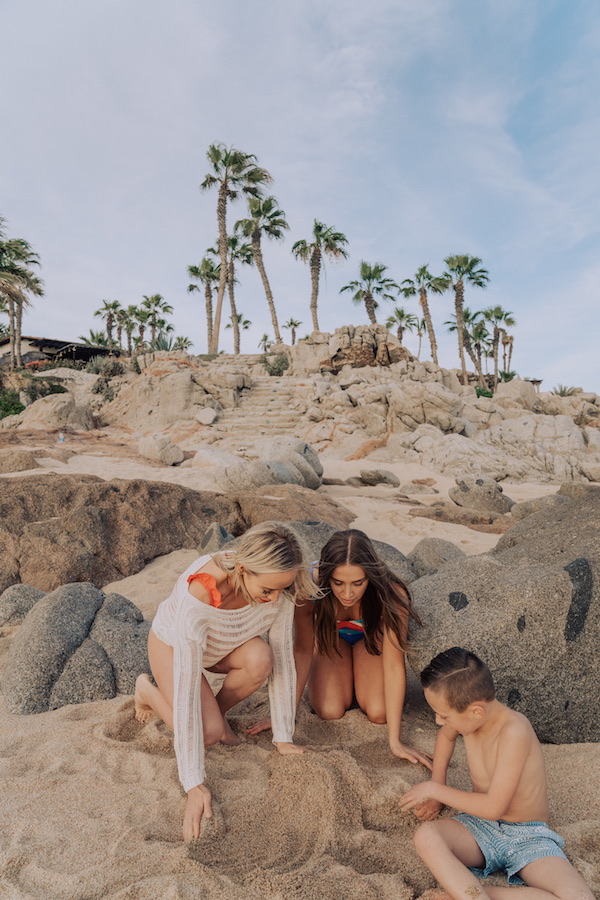 Medano Beach- 
This is the main beach in Cabo San Lucas with many outdoor restaurants, beach volleyball, parasailing, jet-skiing, kayaking and all water activities.  It is also the most crowded and there are many peddlers making their way around the beach. In any case, there is something for everyone although it definitely has a party vibe.
Palmilla Beach- 
This beach is soft and beautiful.  Families frequent this beach as it is more quiet, calm and shallow.  It's one of the best beaches in the area and has easy access to the corridor.  Bring food and drinks with you for the day.
Santa Maria Beach-
At km 13 along the corridor lies the perfect horseshoe-shaped beach of Santa Maria.  This is an excellent spot for snorkeling or just spending the day relaxing on the beach.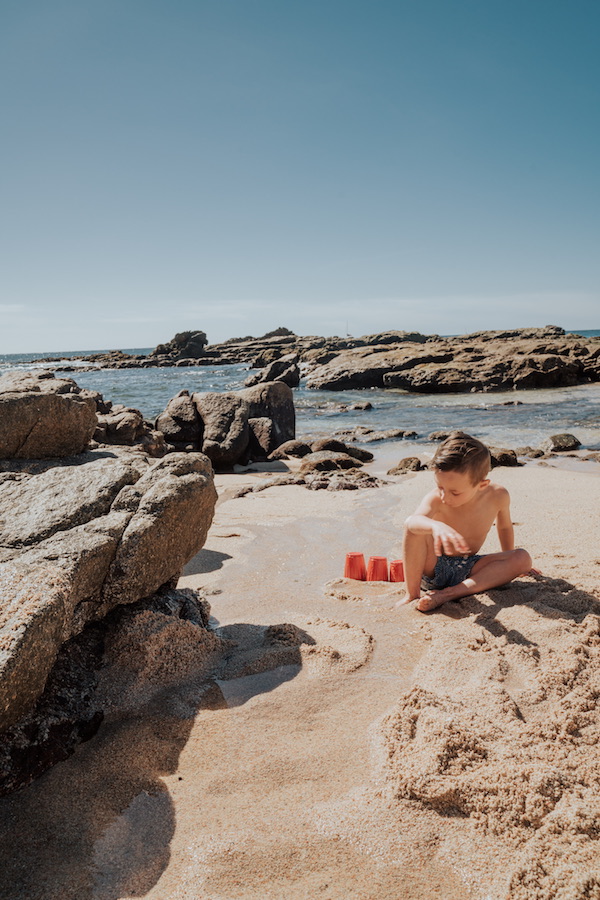 6. Play some Golf
Foooooore!  The golf in Cabo is top rate.  Sunny skies, excellent views, and quality of greens is what you will find in Los Cabos.  If you are a golf lover… you are in for a treat. Here are the public courses that we recommend.  Cabo Del Sol (both desert and ocean courses), Palmilla and Cabo Real. 
7. Speed Around the Desert on a Razor
What is more fun than zipping around the desert in a razor with the fam?  We have done this a few times and it's a blast!! It may be the highlight of your vacation!  The activity may seem pricey but we think it's so worth it. Think of riding on desert trails, along white-sand beaches, over huge dunes and add to those beautiful views! Once we even saw a rattlesnake:) No experience is necessary, and they will give you adequate safety information and training. They also do round trip hotel pickup and drop off if you are without a car.  Give it a try and dress appropriately because you will be sand crusted by the time it is over. It's best NOT to wear light colors. See Cactus AV Tours website here!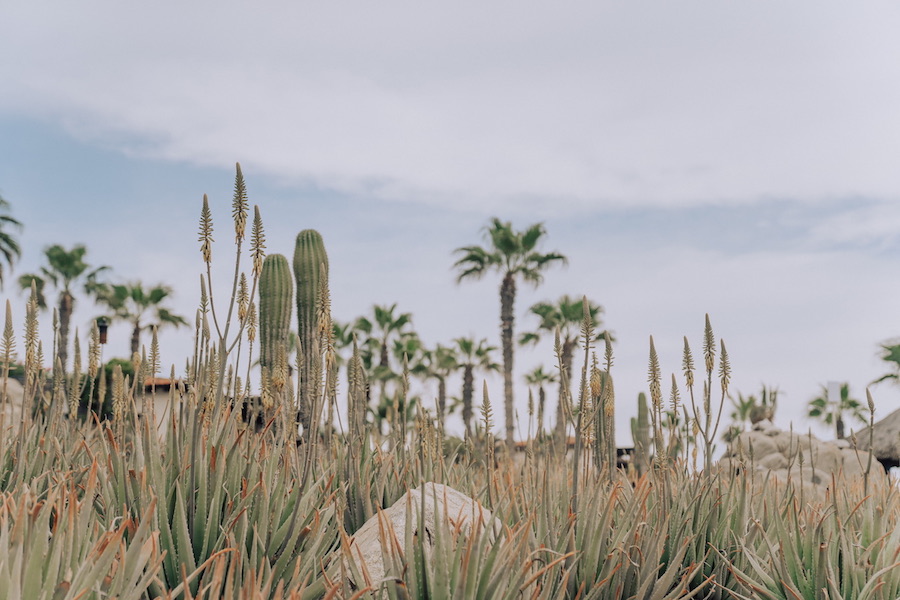 8. Take a Hike
There are many hiking trails in the region but our favorite is Fox Canyon with High Tide.  This adventure will lead you to an oasis right smack dab in the middle of the desert.  The hike will take you along a freshwater river climbing over large rocks and then to a natural water slide and finally on to a large pool at the base of a large waterfall where you can jump in and enjoy.  The minimum age is listed as 8 but Beckham did it just fine at age 6. Also not recommended for anyone with mobility issues.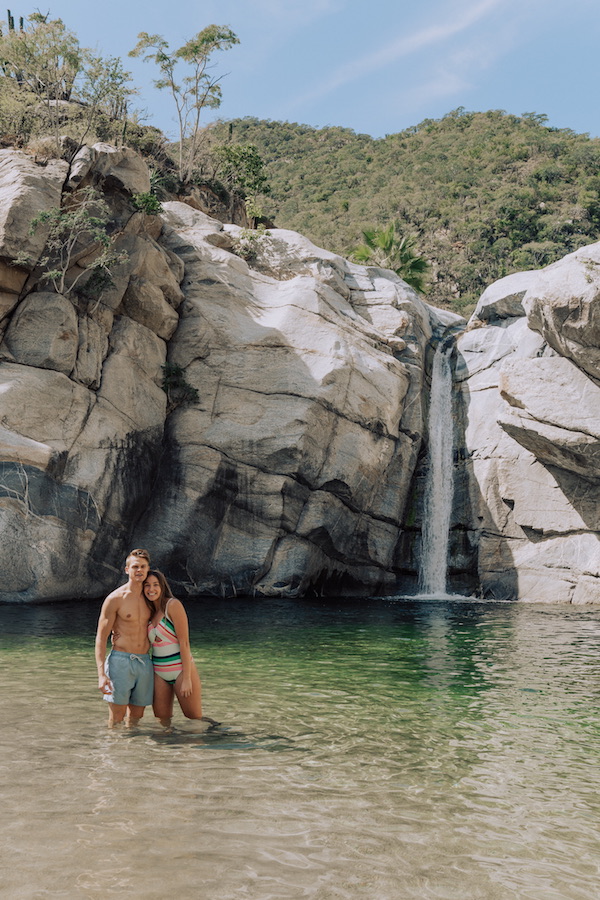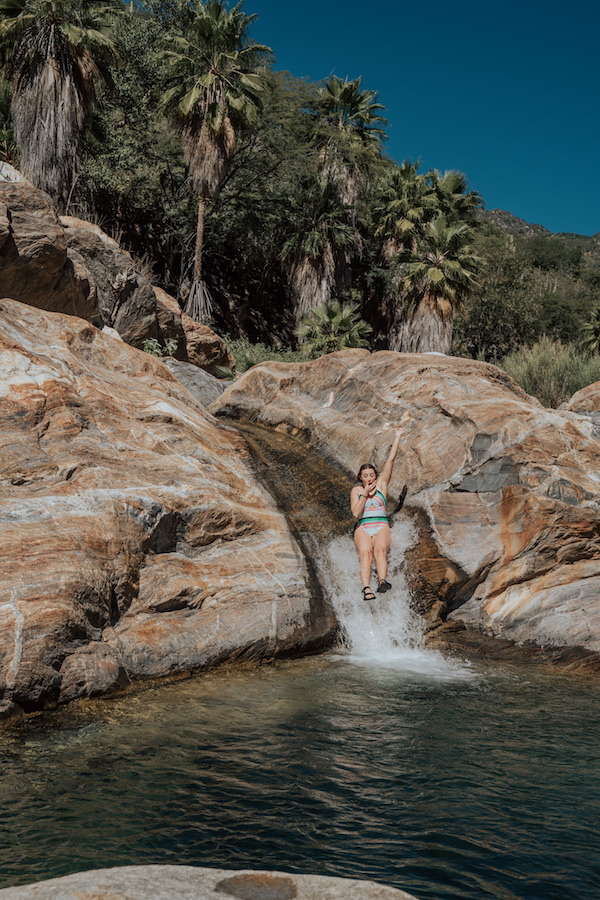 There you have it! We hope that this post has helped you discover the best things to do in Cabo San Lucas for families.  This sunny Mexican destination has it all and is filled with enough fun, sun, and adventure for active families.  Tell us, have you been to Cabo? What would be on your best things to do in Cabo list?