Hey friends! You are going to absolutely LOVE Charleston. And listen, I get it, things have changed in the world recently and I understand that there may not be as much money to go around when it comes to travel. I do not want you to sacrifice your travel dreams, because travel does not always have to cost an arm and a leg! In fact, there are so many things to do in Charleston, SC for free. Yes, FREE. I got you! You'll be able to experience all the charm, history and beauty that Charleston has to offer all while being kind to your wallet by reading my blogpost: 10 totally free things to do in Charleston, SC. Let's get into it!
1. Picnic at Battery Park or White Point Garden
Battery Park is one of the top things to do… even for locals! Watch as native Charlestonians walk their dogs and enjoy the beautiful waterfront views at Battery Park. A walk around the Battery and White Point Gardens is awesome, but make the experience a little more special and plan your own picnic all while relaxing under the giant shady oak trees. You can also try to imagine what the park would have been like during the Civil War as it is reported to be a fortification for the city.  The cannons that line the perimeter of the park serve as a reminder for it's past. Having a picnic at White Point Garden can be extremely romantic. Click here for more Romantic Things To Do in Charleston!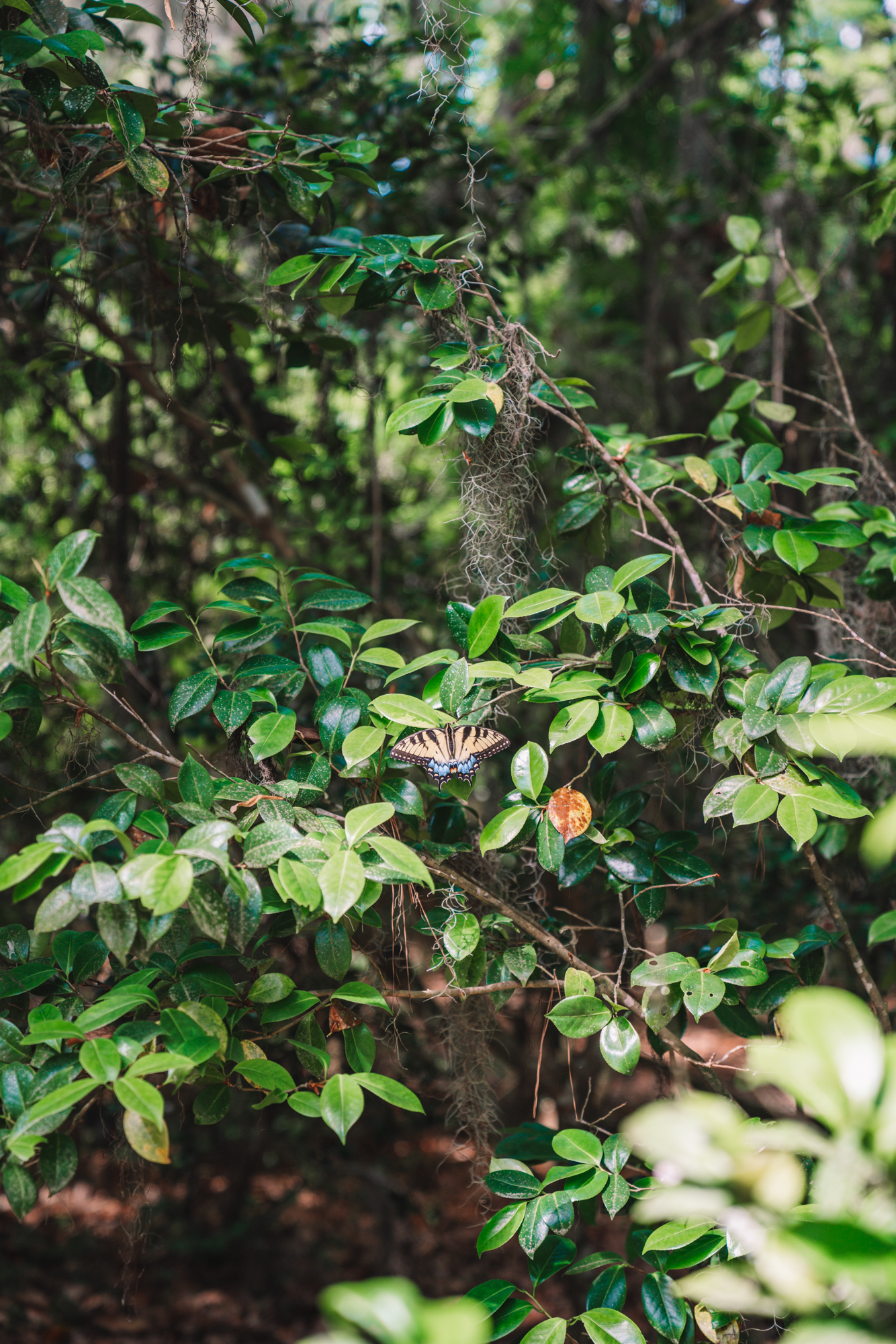 2. Angel Oak Tree
One of my favorite things about Charleston are all the towering trees and lush vegetation… but Angel Oak is not your typical oak tree. Head out to beautiful John's Island and walk into the seemingly fairytale of the Angel Oak. Experts believe that this living oak is over 400 years old! Feel free to go light on the sunscreen, because it's vast branch circumference and reach provides over 17,000 square feet of shade. Spend time walking around and view this magnificent tree from all different angles. You can also ponder on America's past as local folklore tells stories of the souls of former slaves returning to this Oak as angels – giving the tree it's name.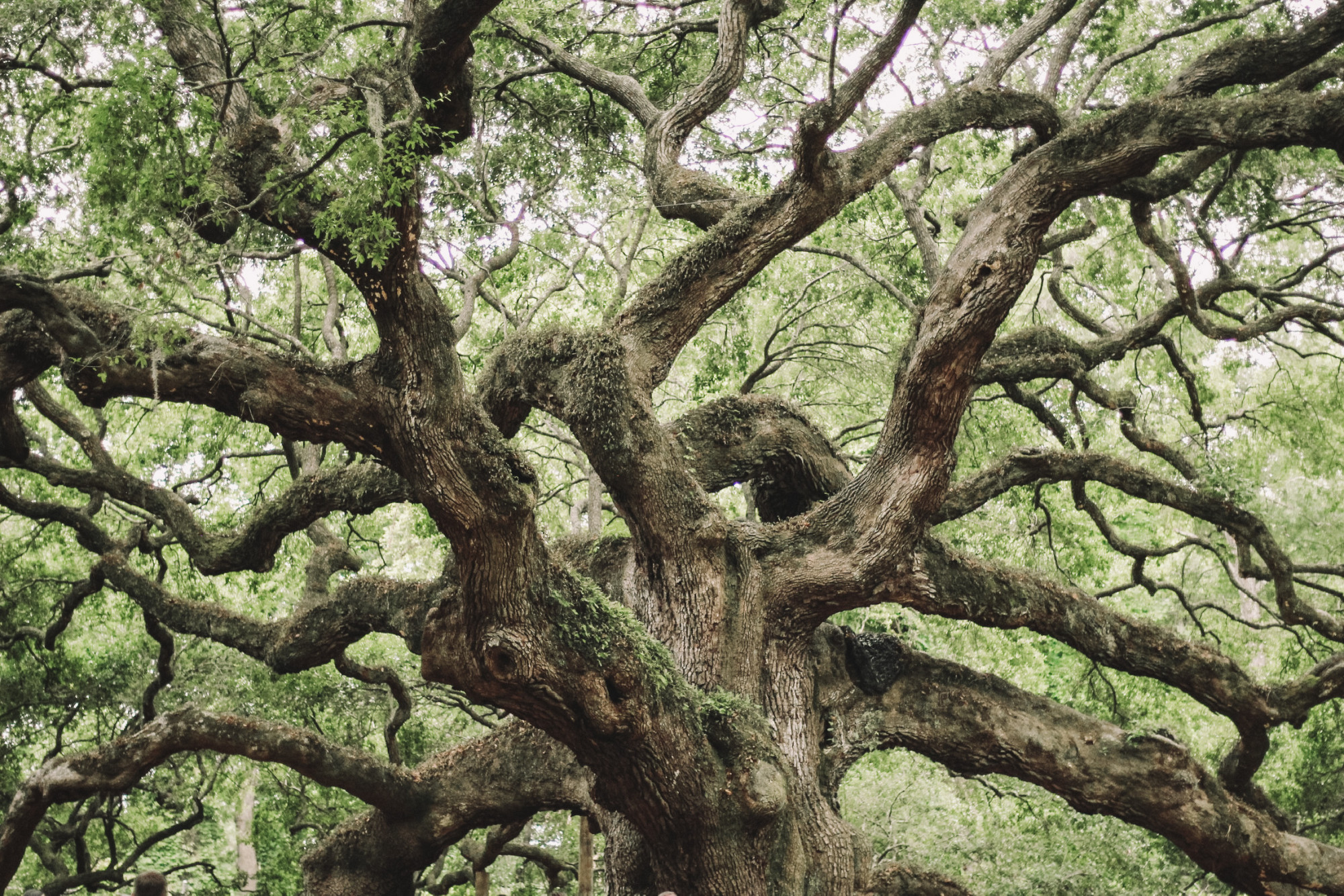 3. Stroll South of Broad
If you like beautiful, restored million dollar Antebellum style homes, then this free activity is for you! These towering pastel beauties date back before the Civil War. Many still have gas lit torches, Southern covered porches and glass-blown windows. Spend time picking which one would be your dream home and read the historical plaques that can be found on many of the houses. If you are feeling extra inspired, you can pay to visit the interior of these perfectly restored mansions. We recommend checking out the Nathaniel-Russel House, the Edmondston-Alston House or the Calhoun Mansion. But simply strolling the area can be one of the most fun free things to do in Charleston, SC.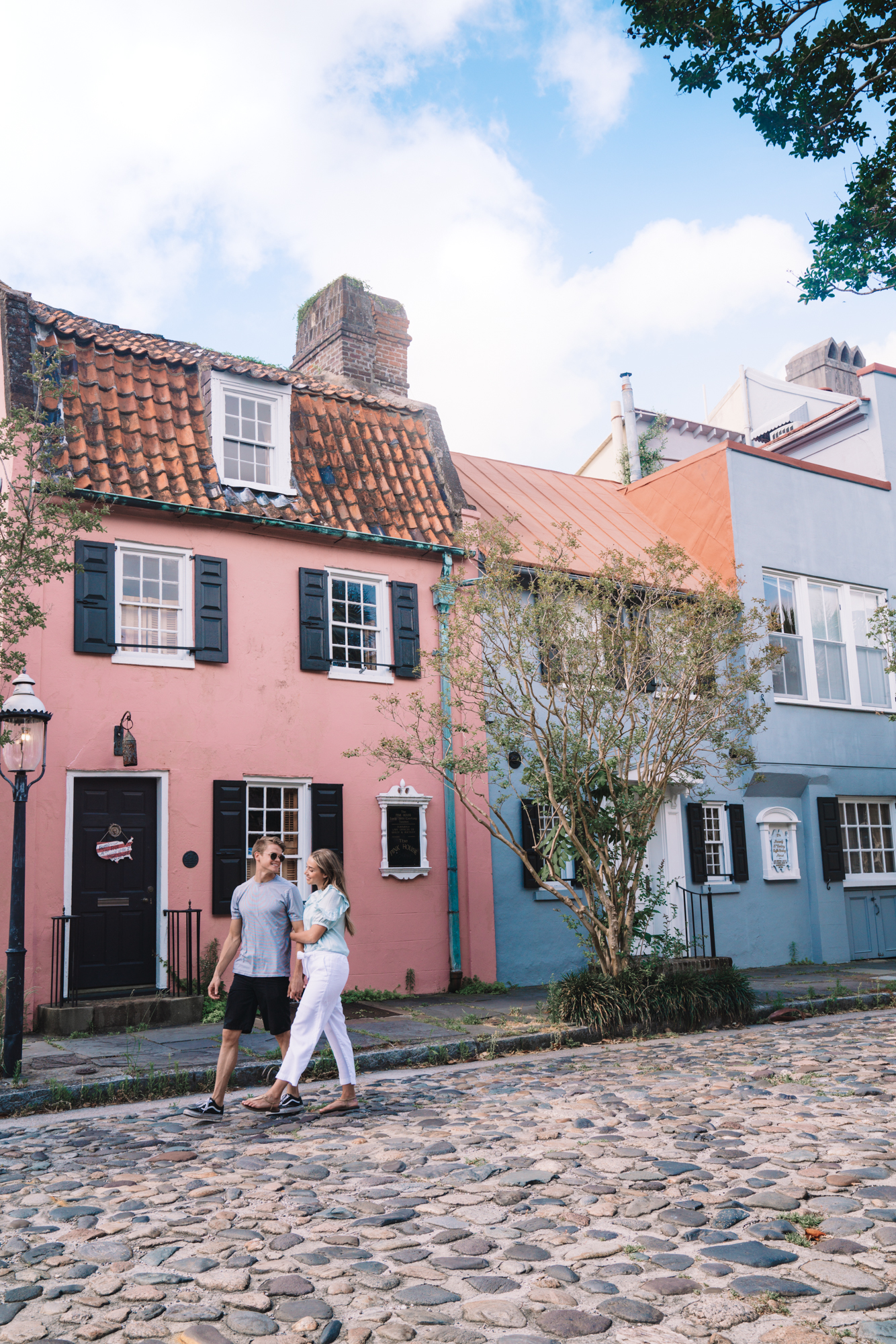 4. Bike the City 
What better way to take in the southern charm of Charleston than by bike? Many hotels and airbnb's offer complimentary bike rentals with your stay… Booyah! You can bike around the entire city, exploring everything from King Street, the Battery, French Quarter, Boroughs, South of Broad, Harleston Village and everything in between. Just make sure you use precaution and wear the necessary safety helmets as you will be sharing the road with cars and other bikers.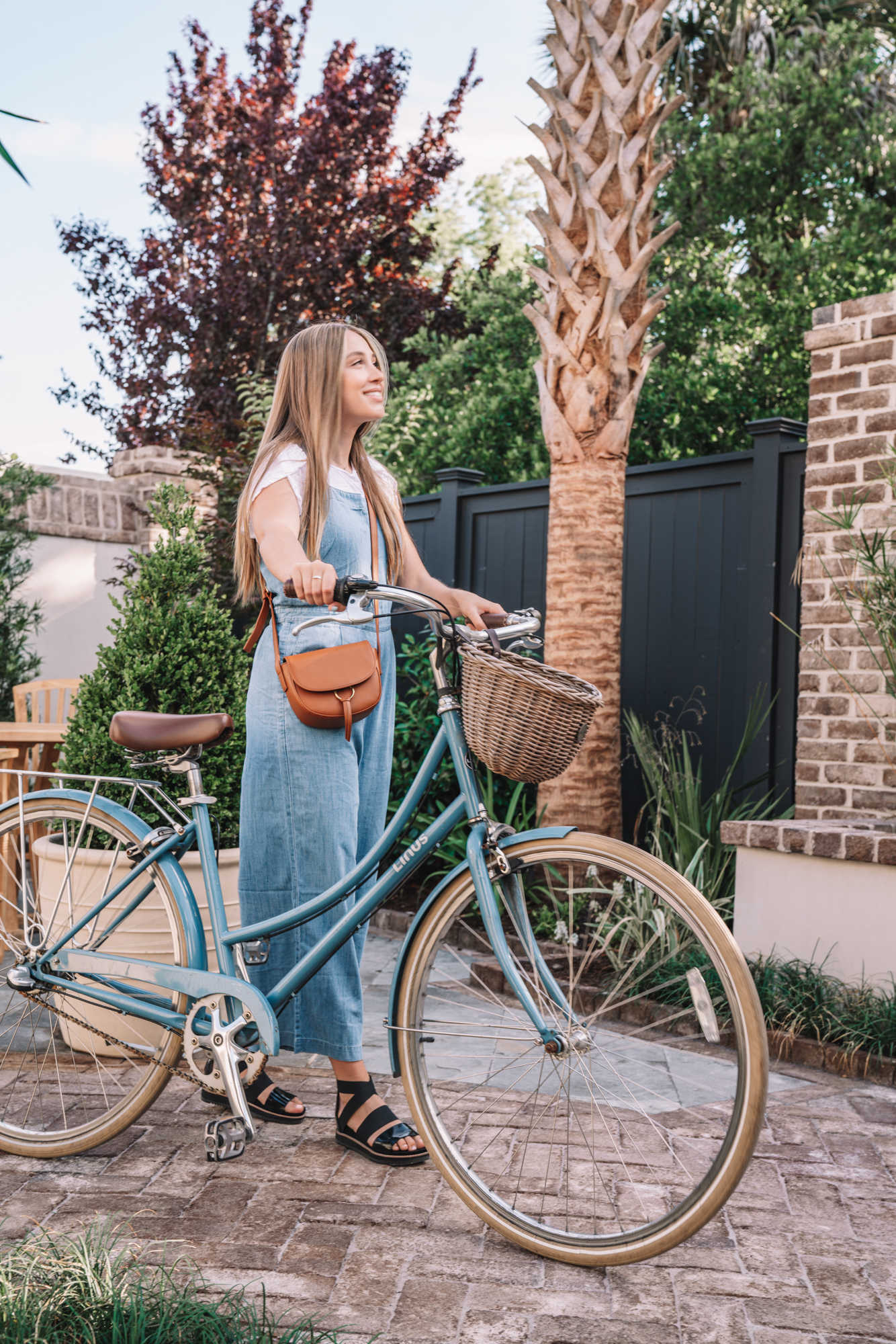 5. Charleston Farmers Market
Charleston is a city for food lovers, so get your organic and farm-grown foodie fix at the local farmers market! This will definitely be one of the yummiest free things to do in Charleston SC. Not only will you get fresh grown produce, local meat, sweet & savory food vendors, you will also be greeted by local artists and craftsmen. Make sure to carry enough cash with you (preferably small bills) if you want to purchase any food. But even if you don't want to buy anything, many vendors offer free samples. Most vendors do not accept cards. Check out their website for locations, times and other important information here.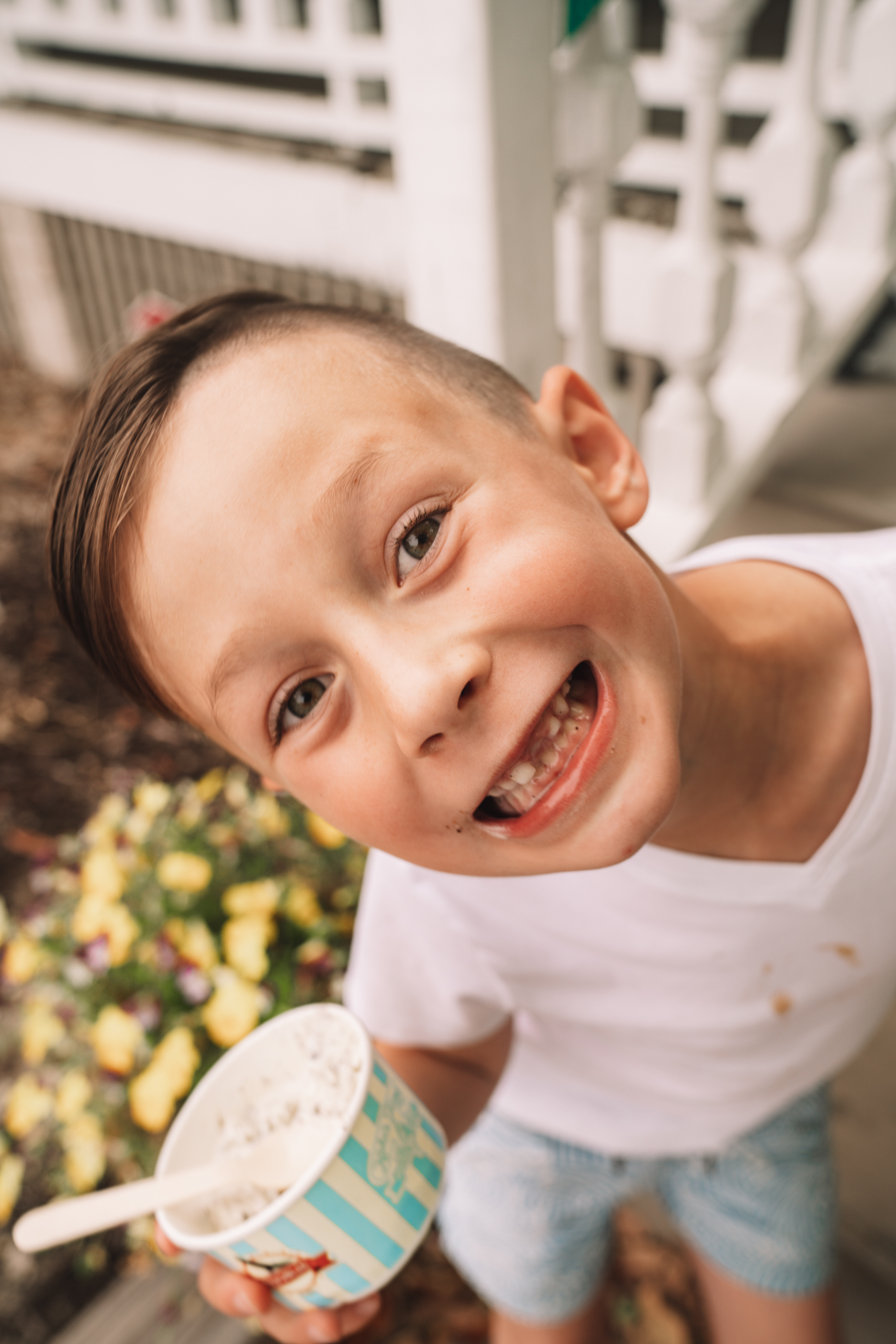 6. Charleston City Market
Visit the Charleston City Market to discover one of the nation's oldest markets with more than 300 crafty and talented vendors setting up shop. People have been selling goods and food at this market dating back before the year 1800. You will find vibrant goods like sweetgrass baskets, handmade tiles, authentic Charleston cookies and so many other things along the 4-block long city market! I get it, you don't want to buy a cheap souvenir that was made in China, so look for the "Certified Authentic: Handmade in Charleston" which indicates that the product was 100% made in Charleston.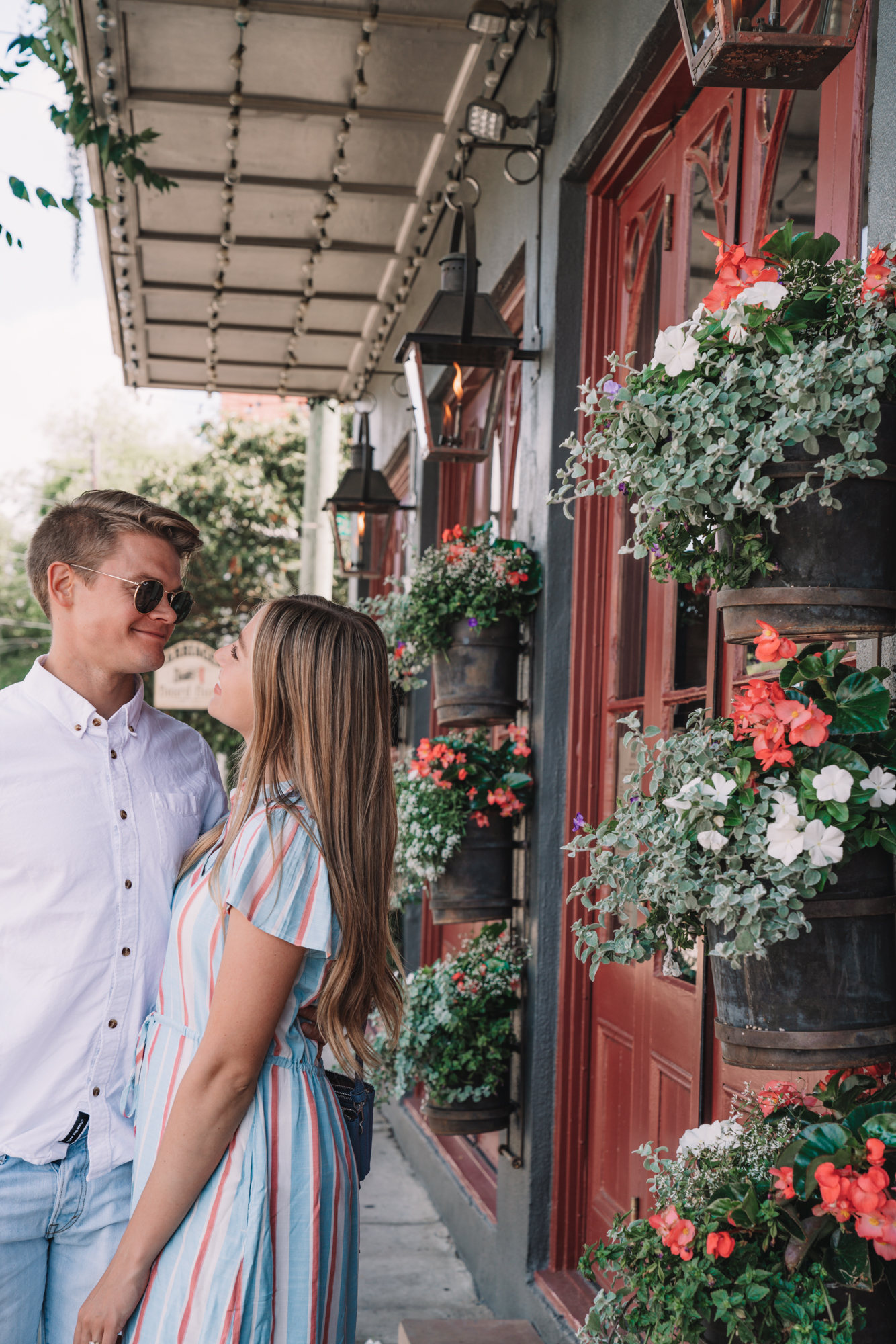 7. Sullivan's Island
Sullivan's Island is about a 20 minute drive from downtown Charleston and the short drive is so worth it. You will be greeted with beach front houses that exude a laid back and high class vibe. Find a parking spot (parking is also free) and head to the shore through wooden pathways and the tall American Beach Grass that iconically grows on east coast beaches. Stroll the shore hand in hand with your loved one or play in the soft, fine white sand (softest sand I've felt on the East Coast) and then finish up your day watching the sunset.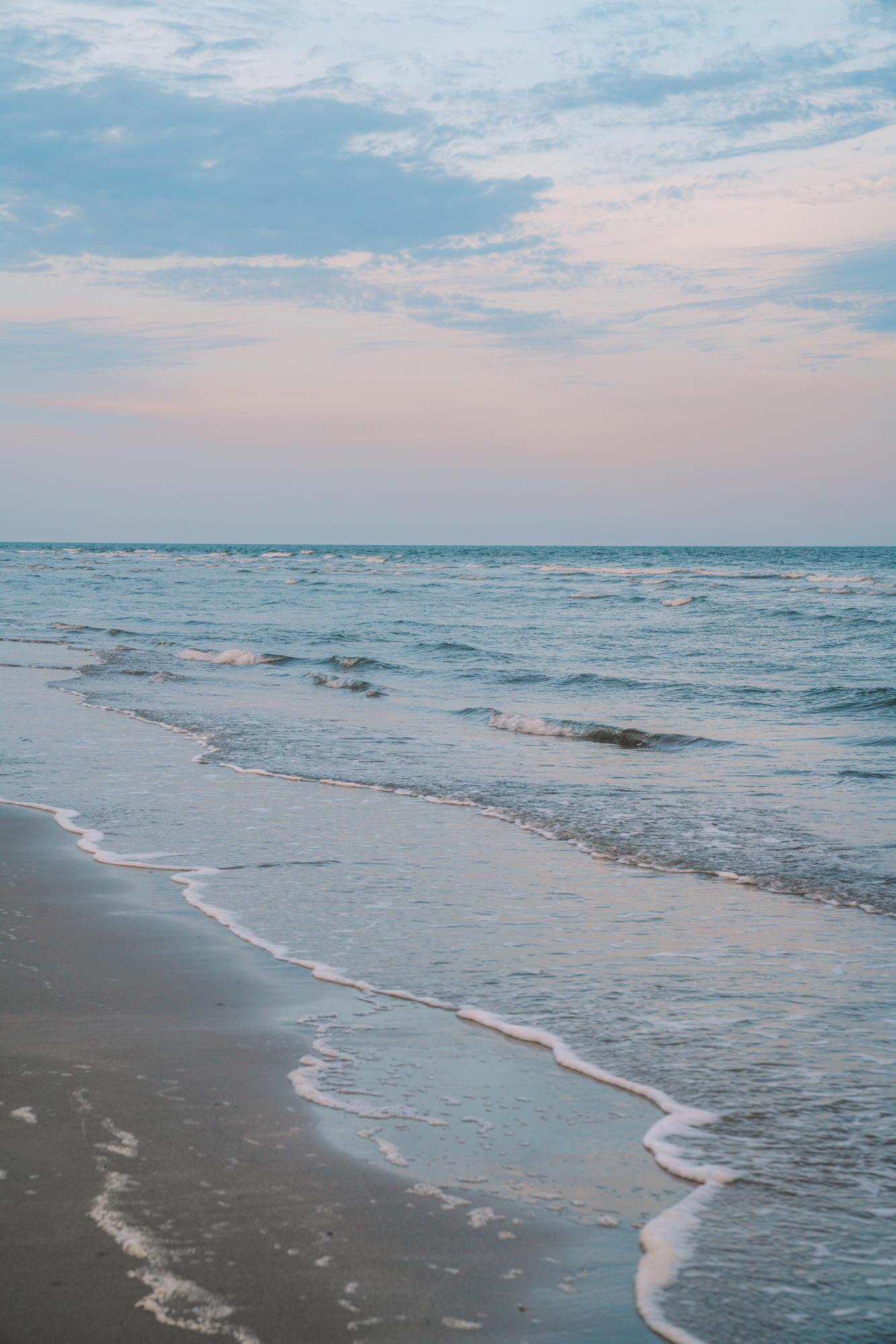 8. Folly Beach
Folly Beach is pretty much Sullivan Island's hippie older sister. At Folly Beach, you can expect more parties, funky shops and a more spunky vibe than higher end Sullivan's Island. If you are feeling extra adventurous, you can walk the ¼ mile graffitied path to take you to the lookout of Morris Island Lighthouse. You'll find residents fishing on the shores, kicking a soccer ball and drinking a beer. Sullivan's Island is much more quiet and secluded, while Folly Beach is one big party.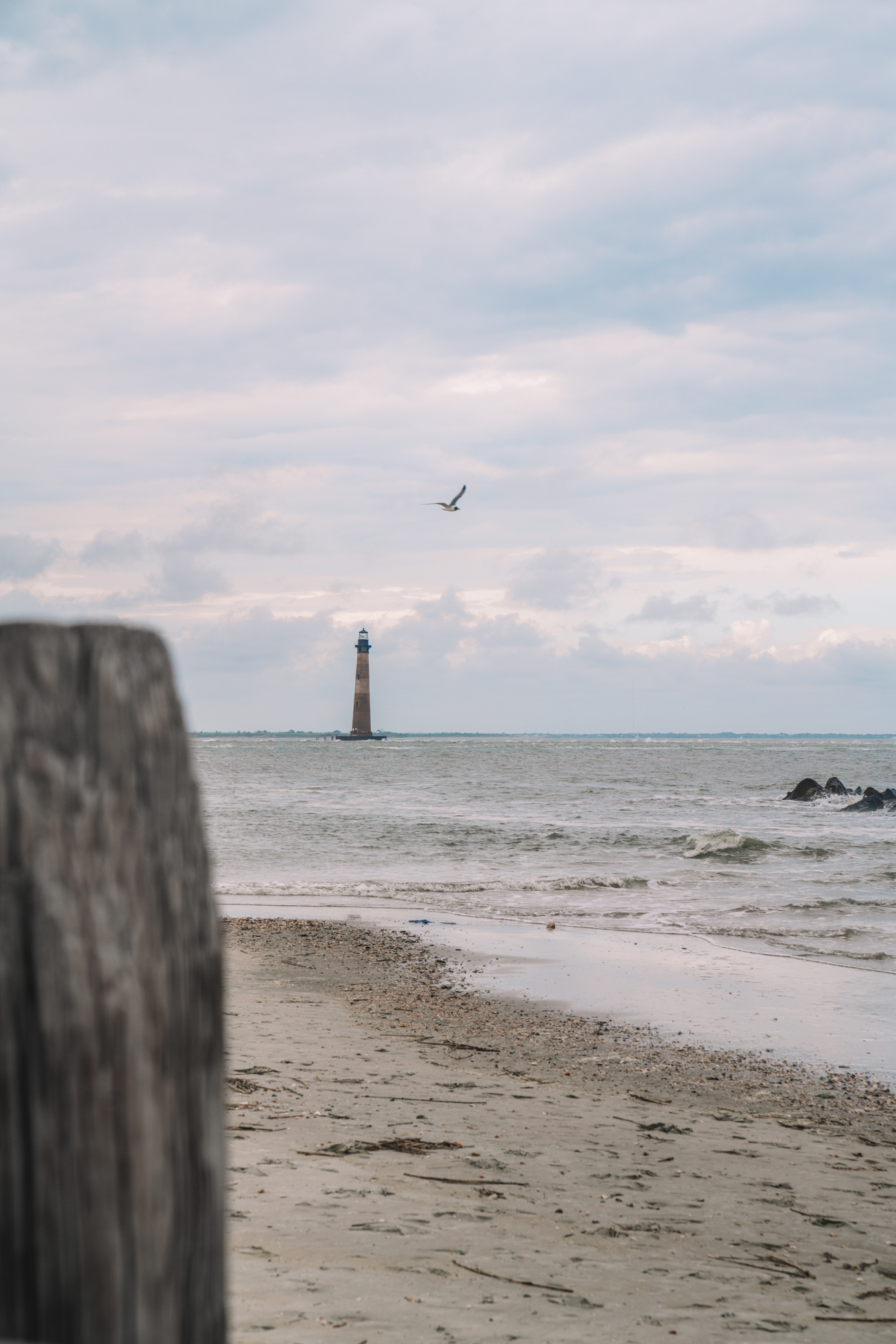 9. Gateway Walk 
We did this on our first and second visit to Charleston on a walking tour and it was so fun. Do not worry, you don't need to be on a tour to experience the gateway walk because it is completely free! But it can be tricky to find. This walk was inspired by French gardens and mimics the secret garden. The gateway walk is an unofficial trail that weaves in and out of flowery walkways, narrow lined fern walls, past backyards, cemeteries and some of the most iconic places in the Holy City. Start the walk at the gates of St. John's Lutheran Church on Archdale Street and follow it across King Street and Meeting Street then finish at St. Philip's Episcopal on Church Street.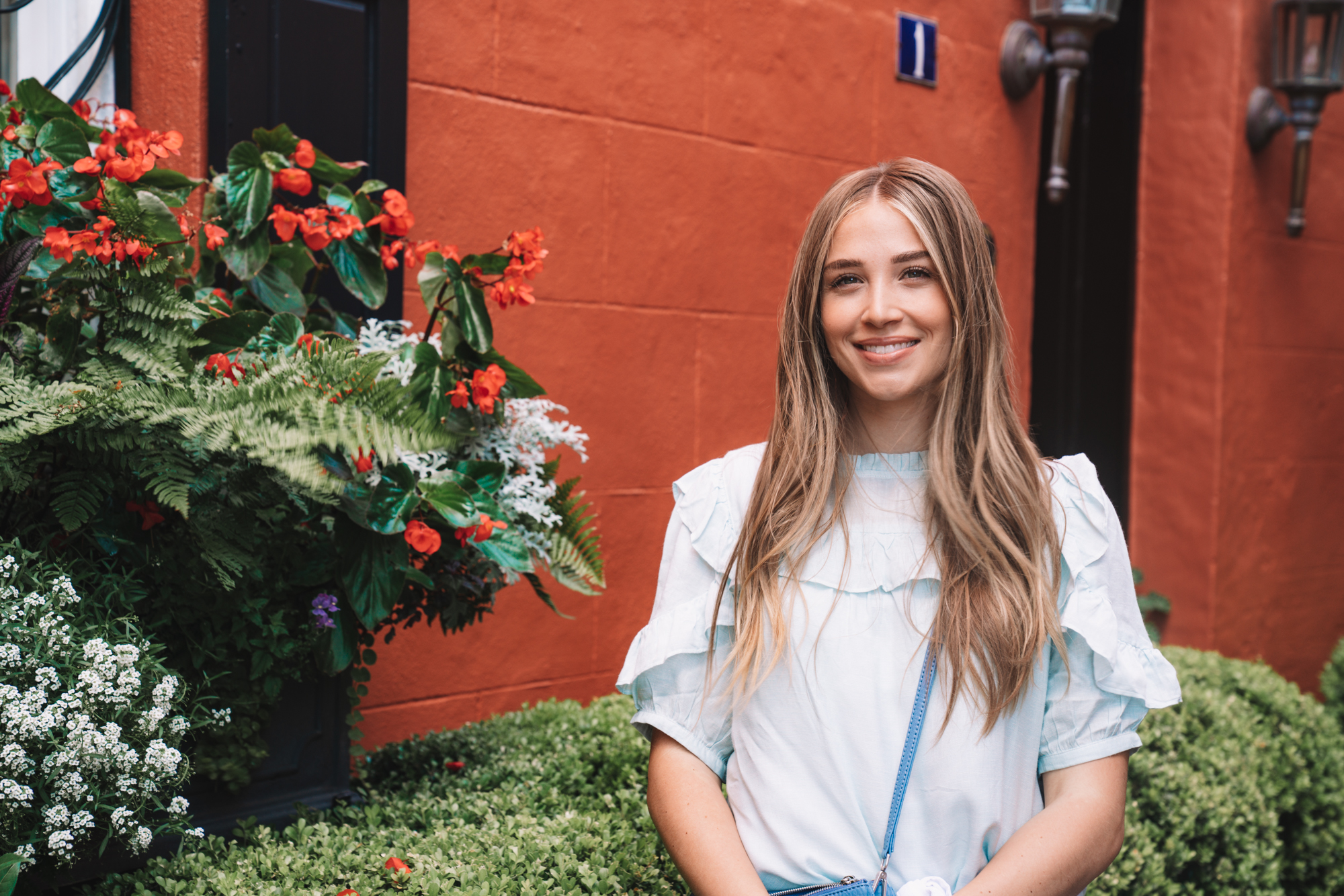 10. Arthur Ravenel Jr. Bridge
This is a fun walk or run for you to see Charleston from above the water. The bridge was erected in 2005 and quickly became an iconic symbol of Charleston. The white cable bridge stands 187 feet above the water and will give you a unique perspective of the Holy City. Enjoy this unique view while also getting your steps in!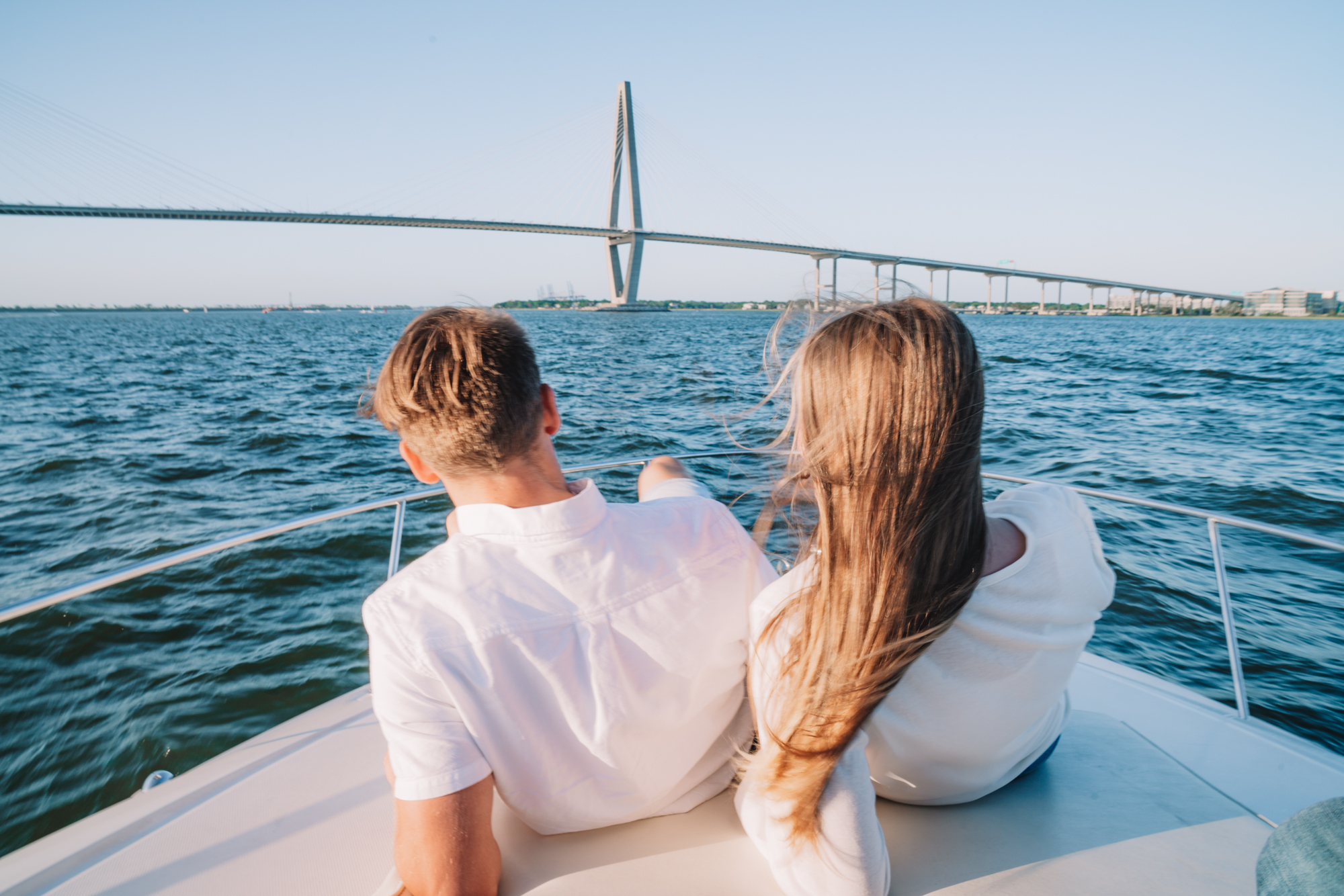 Want even more information on Charleston? Check out our Charleston Visitors Guide!
That is it! You will not want to miss these 10 free things to do in Charleston! As always, please let us know if you have any questions and leave all your suggestions in the comments below! We love hearing what you have to say!
Happy Travels
Xo, Sav