If you are searching for a romantic destination to visit with your partner, look no further because Charleston, SC is the destination for you! This southern city is full of cobblestone streets, grand manors and other charms like mossy gardens, candlelit dinners and tall lighthouses on the beach. In fact, Travel & Leisure rated Charleston America's most romantic city in 2015 and I have to agree. Whether you are looking for the perfect destination to pop the question, visit on a honeymoon, celebrate an anniversary or simply get away for a romantic Charleston weekend getaway, you've come to the right place. In this blogpost, I will tell you the romantic things to do in Charleston, SC to have an amazing couples trip to Charleston and give the best suggestions on where to stay and what to eat. I can't wait to share!
Where To Stay 
Before I get into the nitty gritty details of the romantic things to do in Charleston SC, let me first touch on the best place to stay for your Charleston weekend getaway: 86 Cannon Historic Inn. 
I recommend 86 Cannon not only for their historic property with luxurious rooms and amenities, but also for their outstanding customer service. 86 Cannon is an adults only property with only seven rooms in a fully restored, three-story circa 1860's historic Charleston house. This means you will receive outstanding service and get an authentic southern hospitality experience with traditional Charleston elegance. 86 Cannon is located in the historic district but be aware that it is about a 30 minute walk to the Battery. This should not be a problem as they offer complimentary bikes, making the stroll into the downtown historic center only about 15 minutes.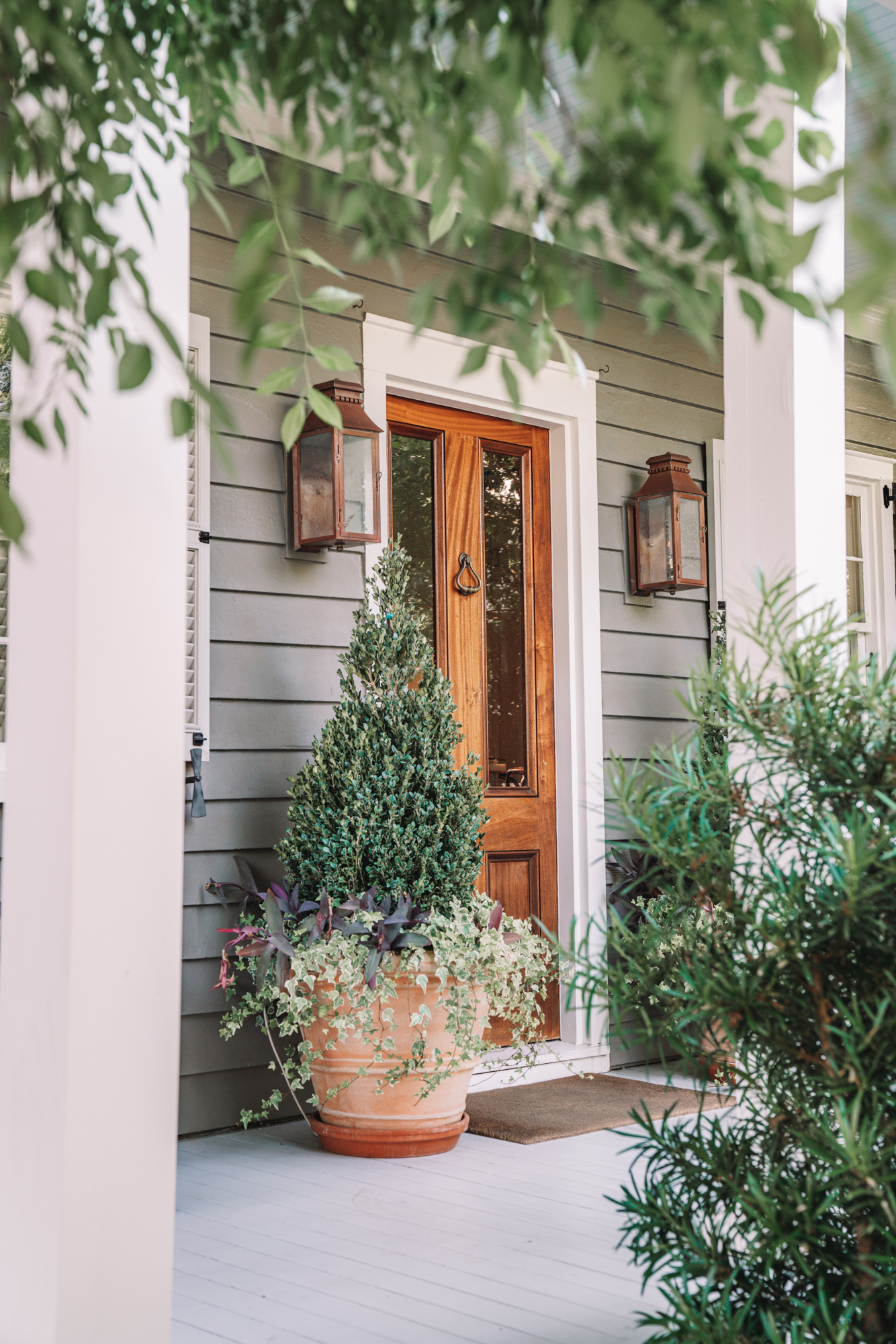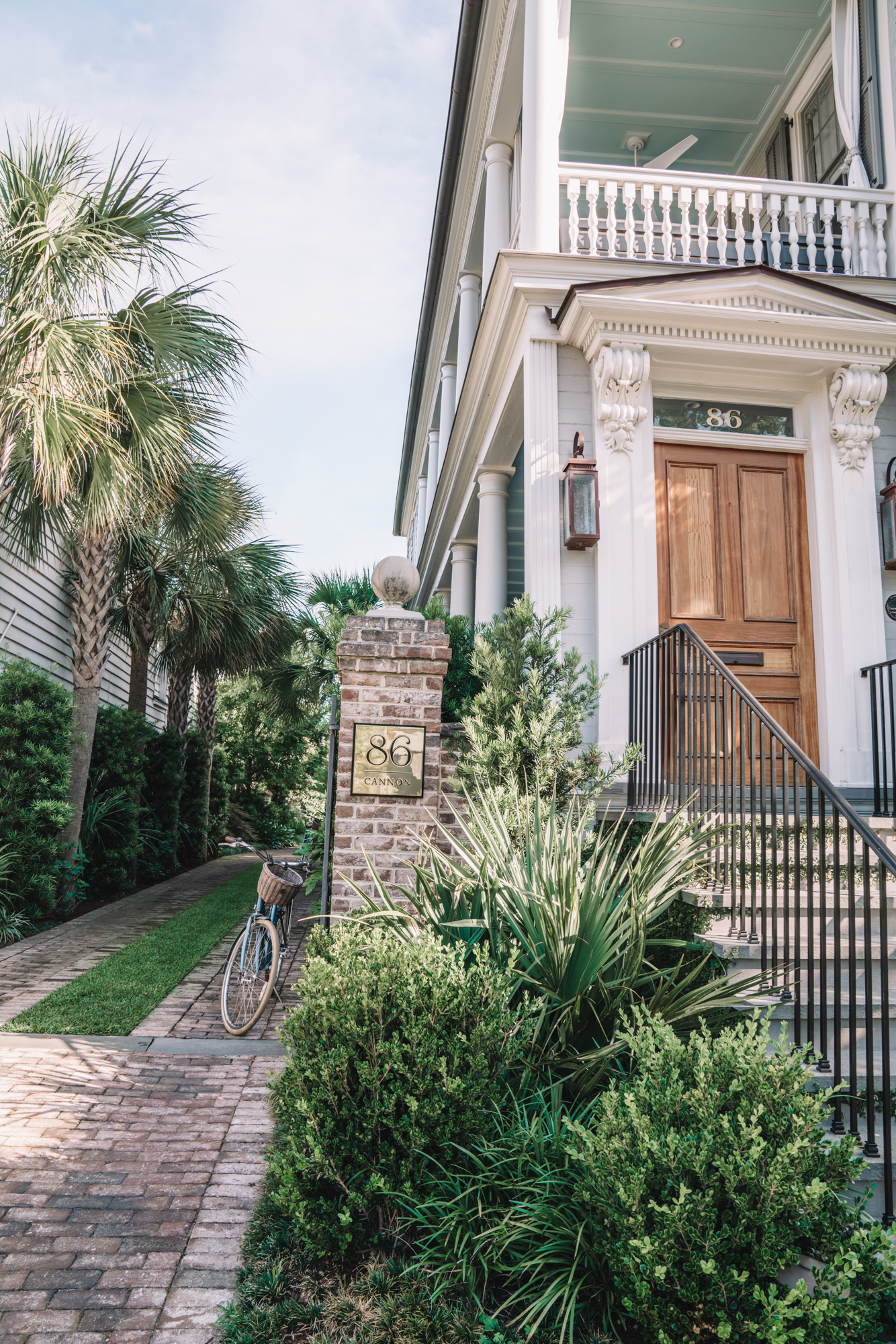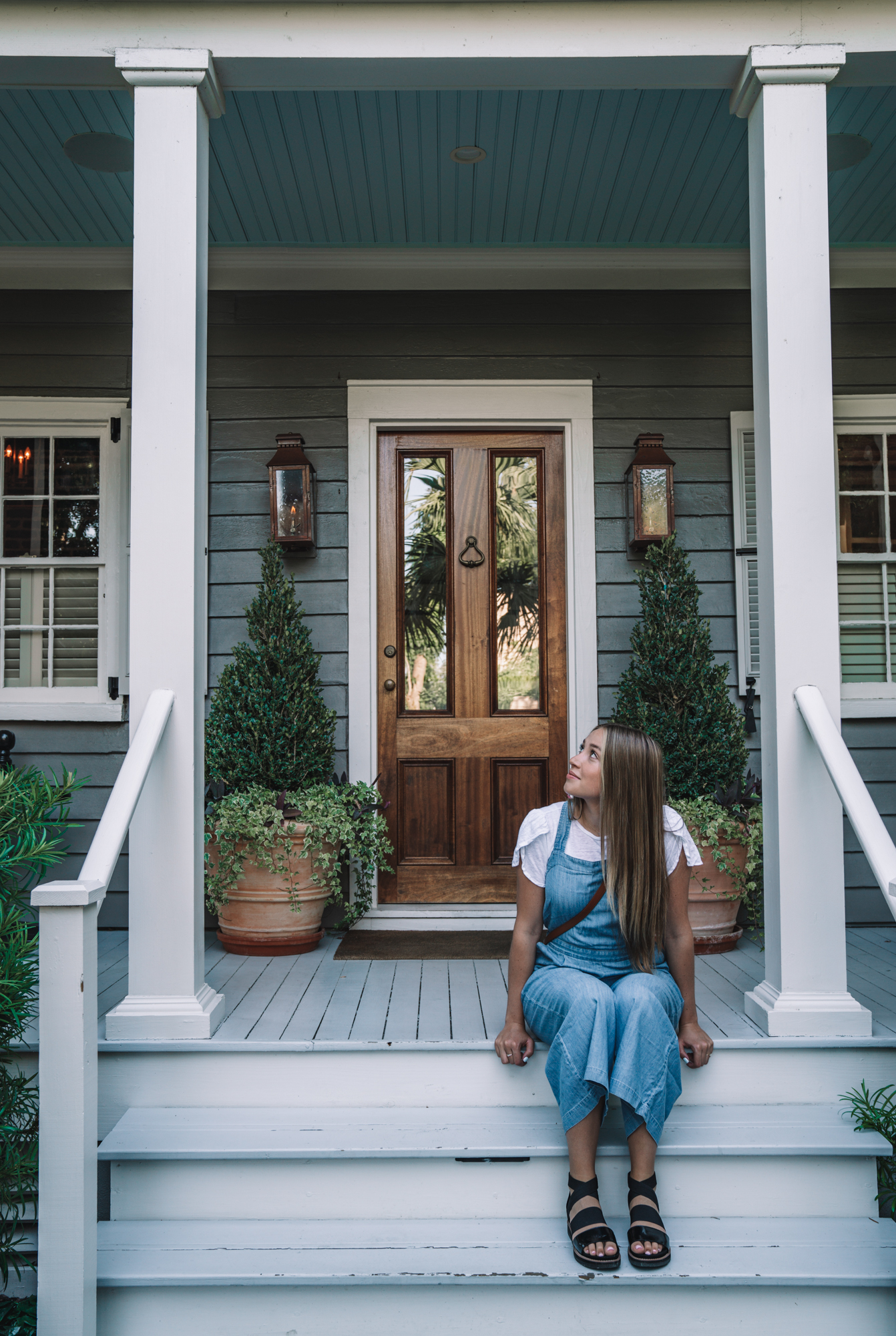 Romantic Things To Do in Charleston SC
Now your lodging is taken care of! Next, I'll dive into the most romantic activities in Charleston to ignite the spark for you and your significant other. These activities will make your visit to Charleston an unforgettable experience.
The gardens at the Magnolia Plantation are the perfect way for you and your partner to experience romance and history. The magnificent and sprawling gardens at Magnolia are America's first public garden. And unlike most of America's gardens, which are formal, Magnolia works with nature to create a tranquil landscape. Imagine the garden Eden, where humanity and nature are in harmony. It'll be so fun for you and your sweetheart to get lost amongst the azalea flowers and towering mossy trees. Don't forget to look for the wildlife that also roam the gardens. 
You can also check out the Audubon Swamp at Magnolia Plantation which would be a fun and adventurous addition to your visit!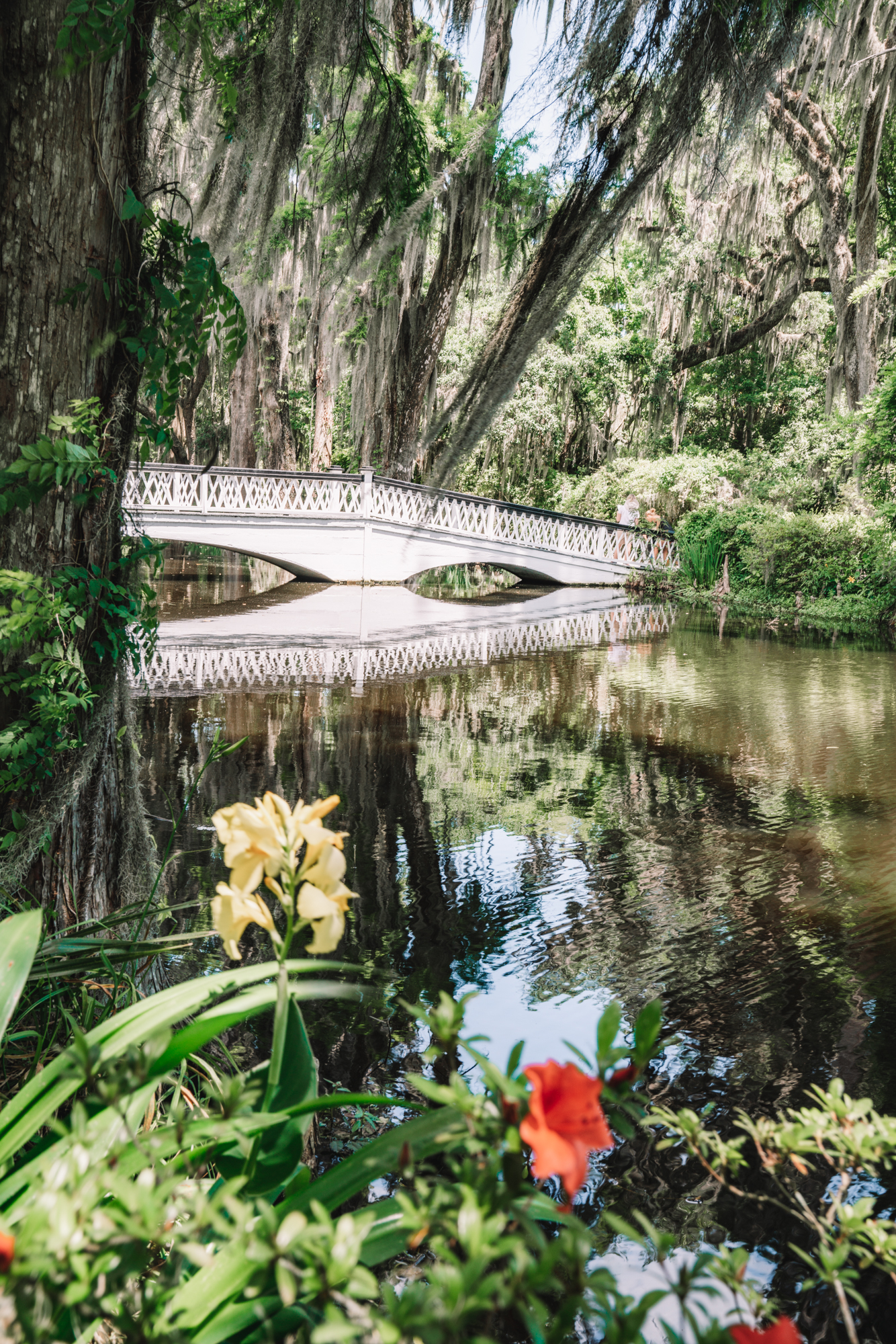 Middleton has a similar history as Magnolia Plantation but has much more pruned foliage and gardens. In fact, Middleton Place is home to America's oldest landscaped gardens. You will feel at ease walking and admiring the sculptures, french style gardens and beautiful canals.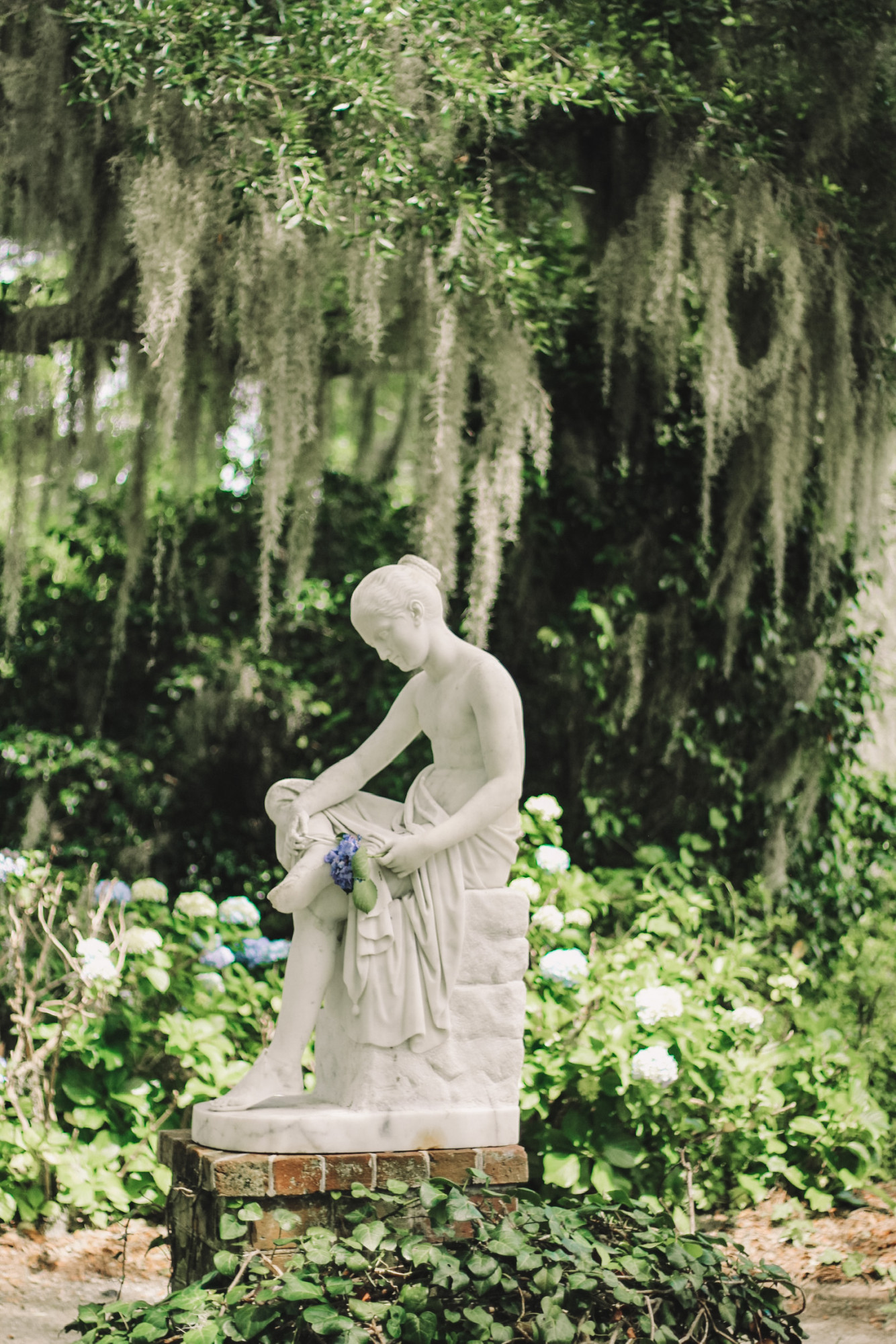 Remember the romantic boat scene in The Notebook where Noah and Allie paddle along the lily pads in the swamp and feed the birds? Yeah… that was filmed at Cypress Gardens. You and your significant other can recreate that scene and make your own memories. Paddle among the lily pads in the swamp, look for swamp life and admire the unique and very romantic landscape. This activity will really add to your romantic couples trip to Charleston.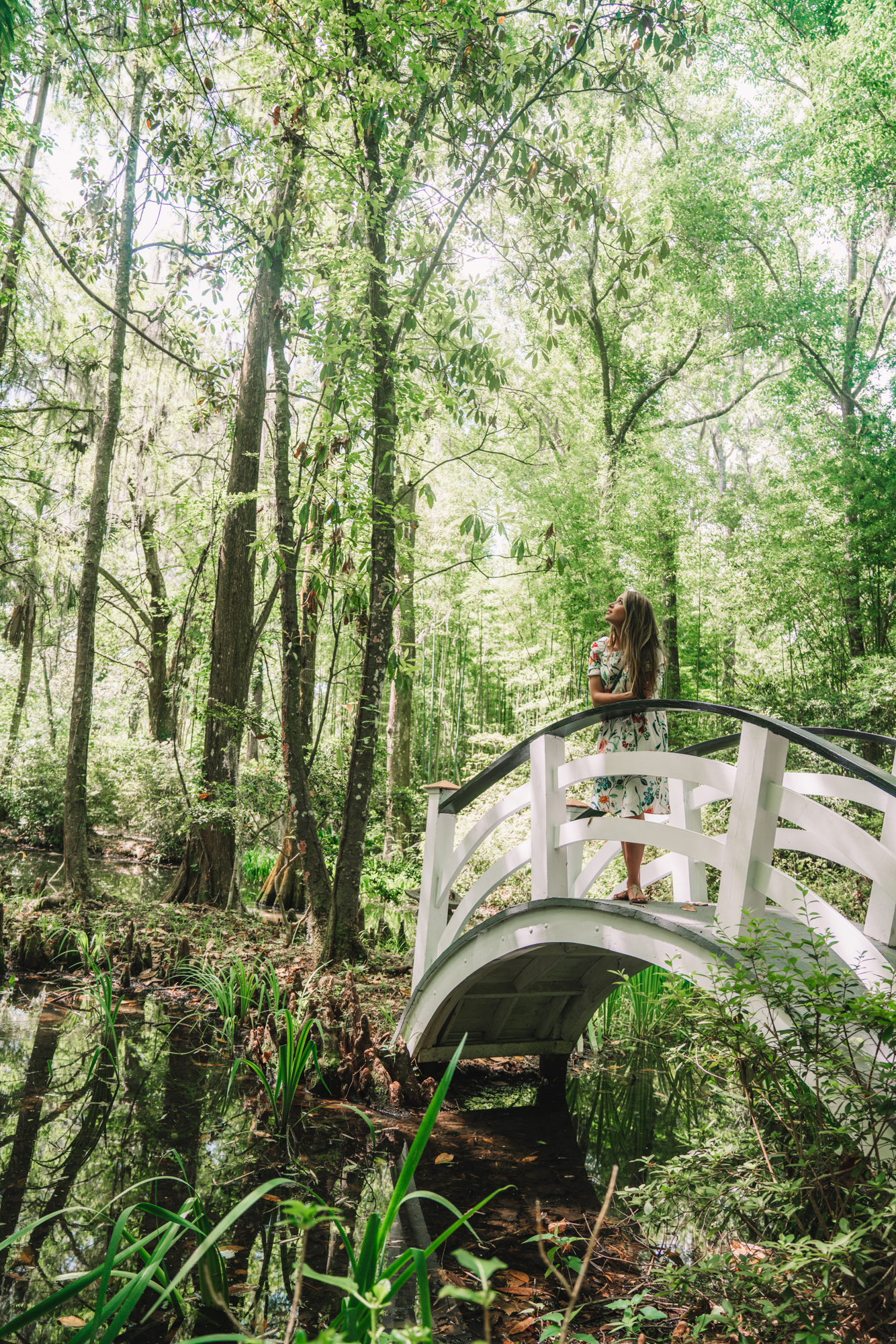 Book a private outing just for you and your sweetheart to take a carriage ride throughout historic Charleston. The downtown historic center of Charleston is already incredibly romantic, but add a horse and a carriage to take it up a notch and arrive to a romantic dinner in style.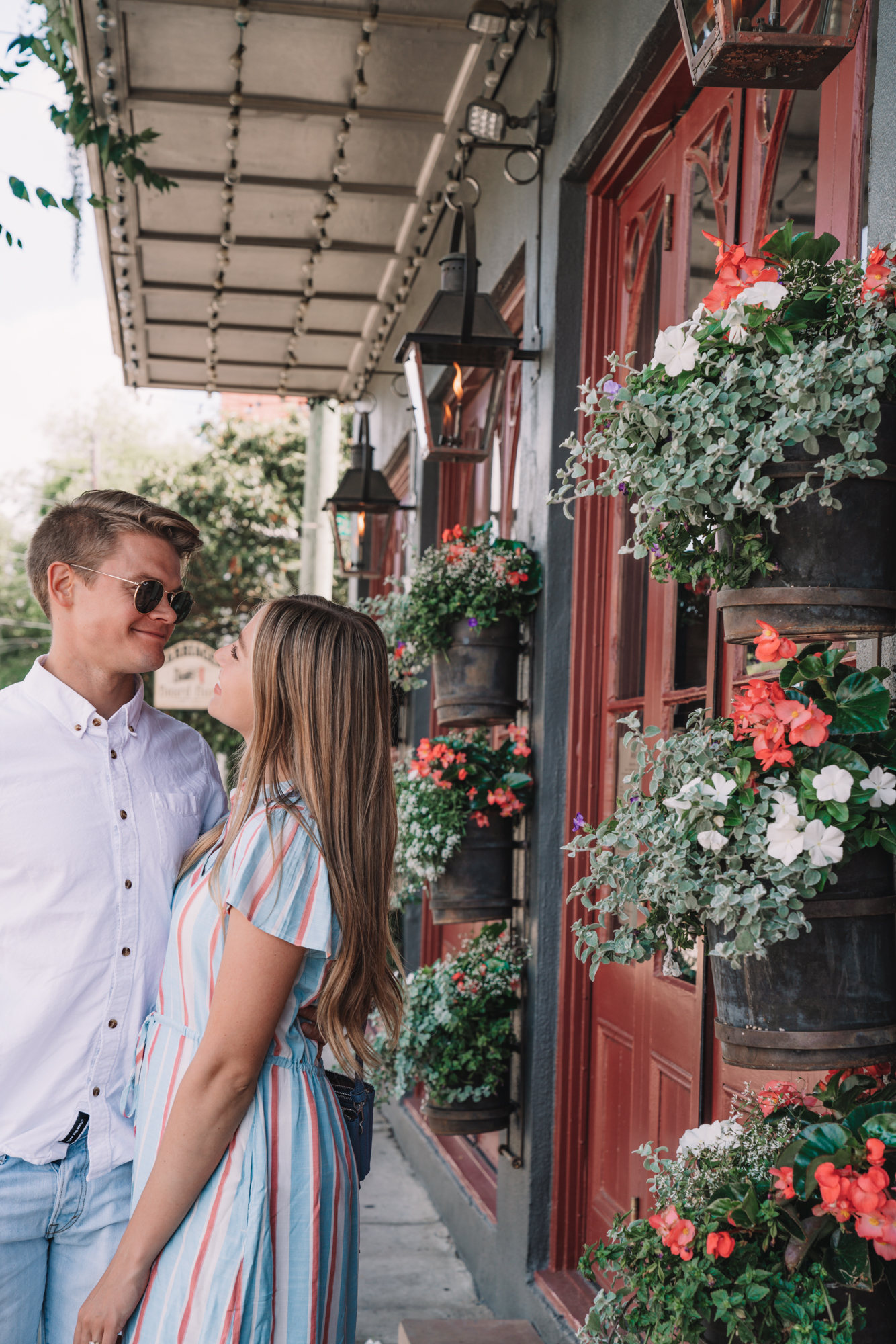 Make your romance a little more luxurious by seeing Charleston from the water. We recommend booking the upscale High Tide boat with Captain Dan. Book your tour to be about an hour and a half to two hours before sunset. You will see the Charleston Battery from a new perspective, admire the grand historic houses and even pass Fort Sumter – where the first shots of the Civil War were fired. Then right at golden hour, cuddle up on the front of the boat, sip on something yummy and enjoy the beauty of a southern sunset from the water. And if you're lucky, you'll see a pod or two of dolphins splashing in the water around you.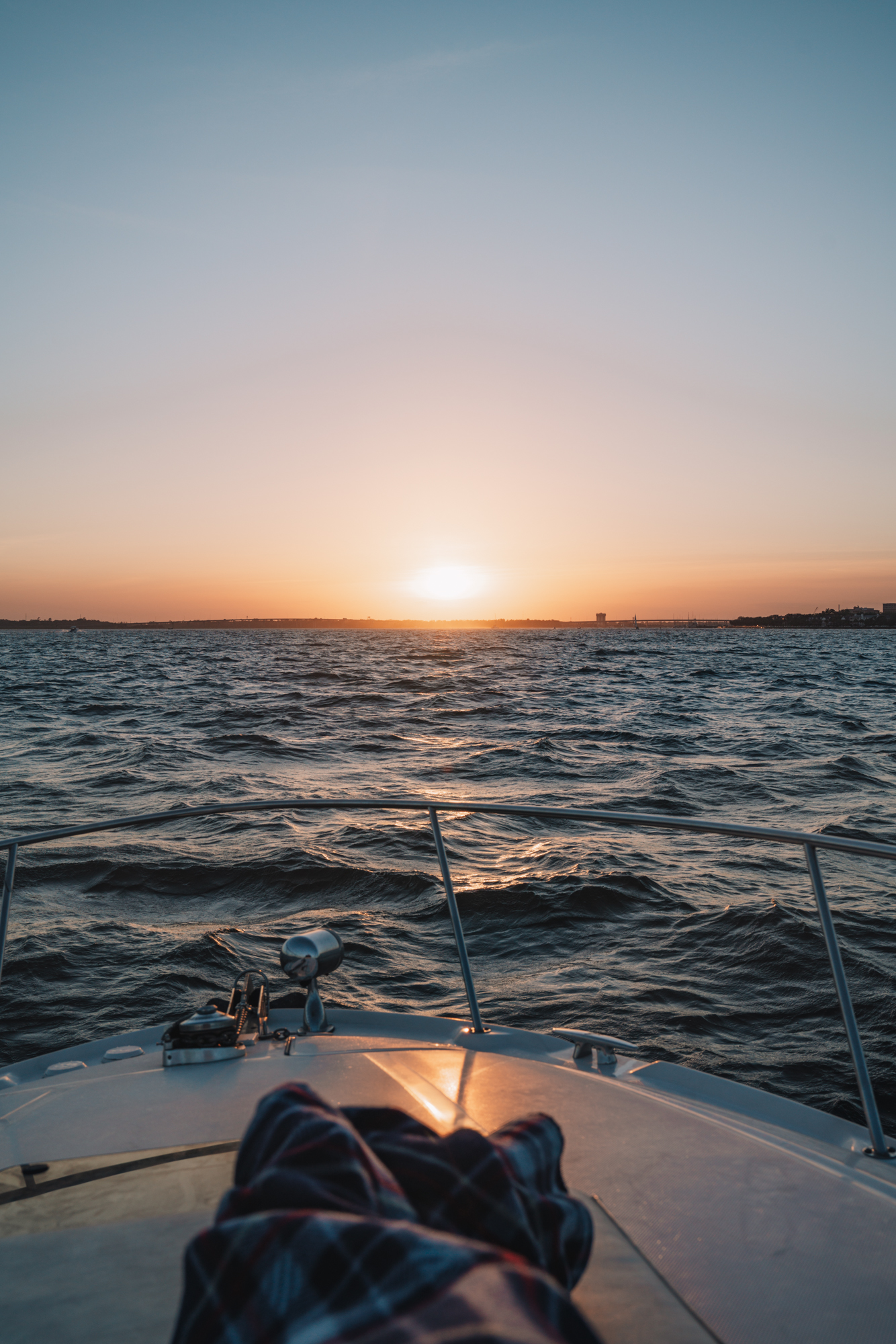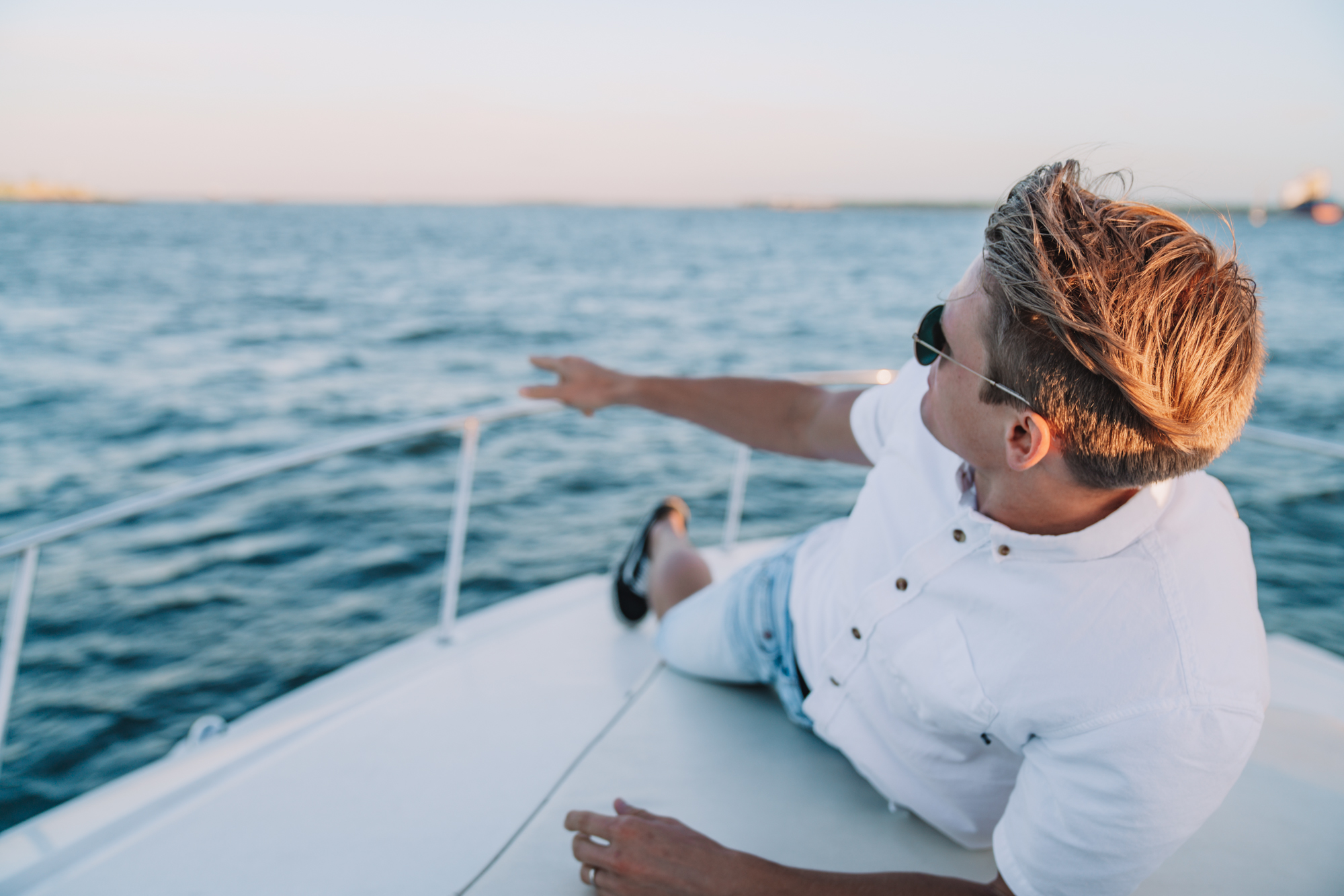 Walk Along the Beach 
One of the most romantic things to do in Charleston, SC is discover their beautiful ocean scenery. The ocean sunsets and the sound of the crashing waves make for a magical setting. You and your significant other can stroll hand in hand for a walk on the beach at two of our favorite locations:
Morris Island Lighthouse 
Head to Folly Beach to see the Morris Island Lighthouse stand tall off the northeast end of the beach. The Lighthouse is the perfect backdrop for a photo or a selfie to remember your special date night. 
Sullivan's Island 
Even better than Folly Beach (in my humble opinion) is Sullivan's Island. Sullivan's Island not only is a much more classy town, but it also has softer sand beaches and fewer people. And while the Sullivan's Island Lighthouse shrinks in comparison to the Morris Island Lighthouse, you will have a blast strolling along this secluded beachfront, taking in the sunset views and watching dolphins play in the surf. Finish your evening with dinner at the Obstinate Daughter, you won't regret it.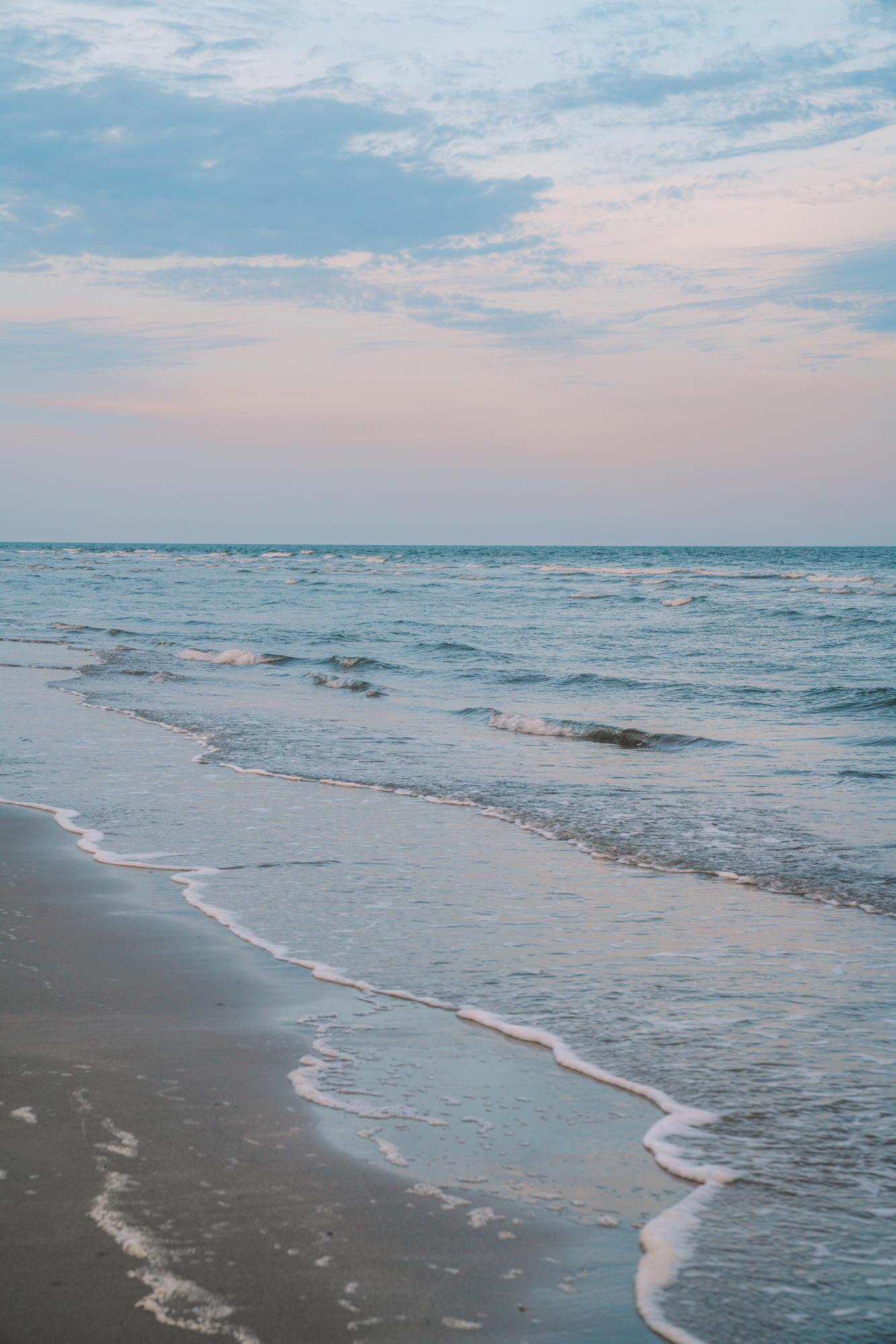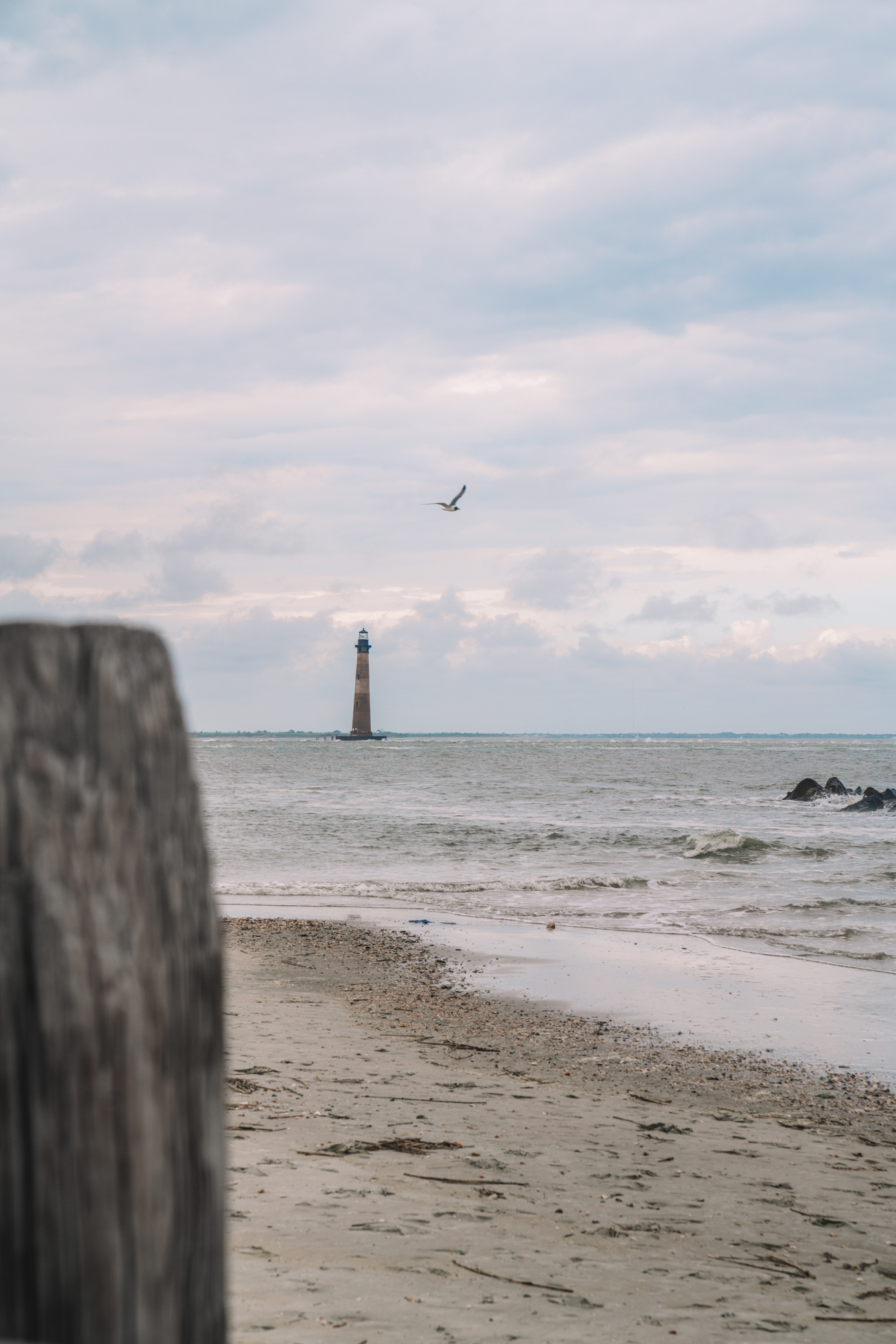 Bike Around The Historic City 
Make things a little more adventurous and take the city by bike. You can take out the complimentary bikes if you are staying at 86 Cannon or you can simply rent a couple or use the Charleston city bikes. All are great options. I recommend going south of Broad Street to see the extremely old and beautiful houses. Take in all the southern charm and choose which, of all the mansions, would be you and your partner's dream house.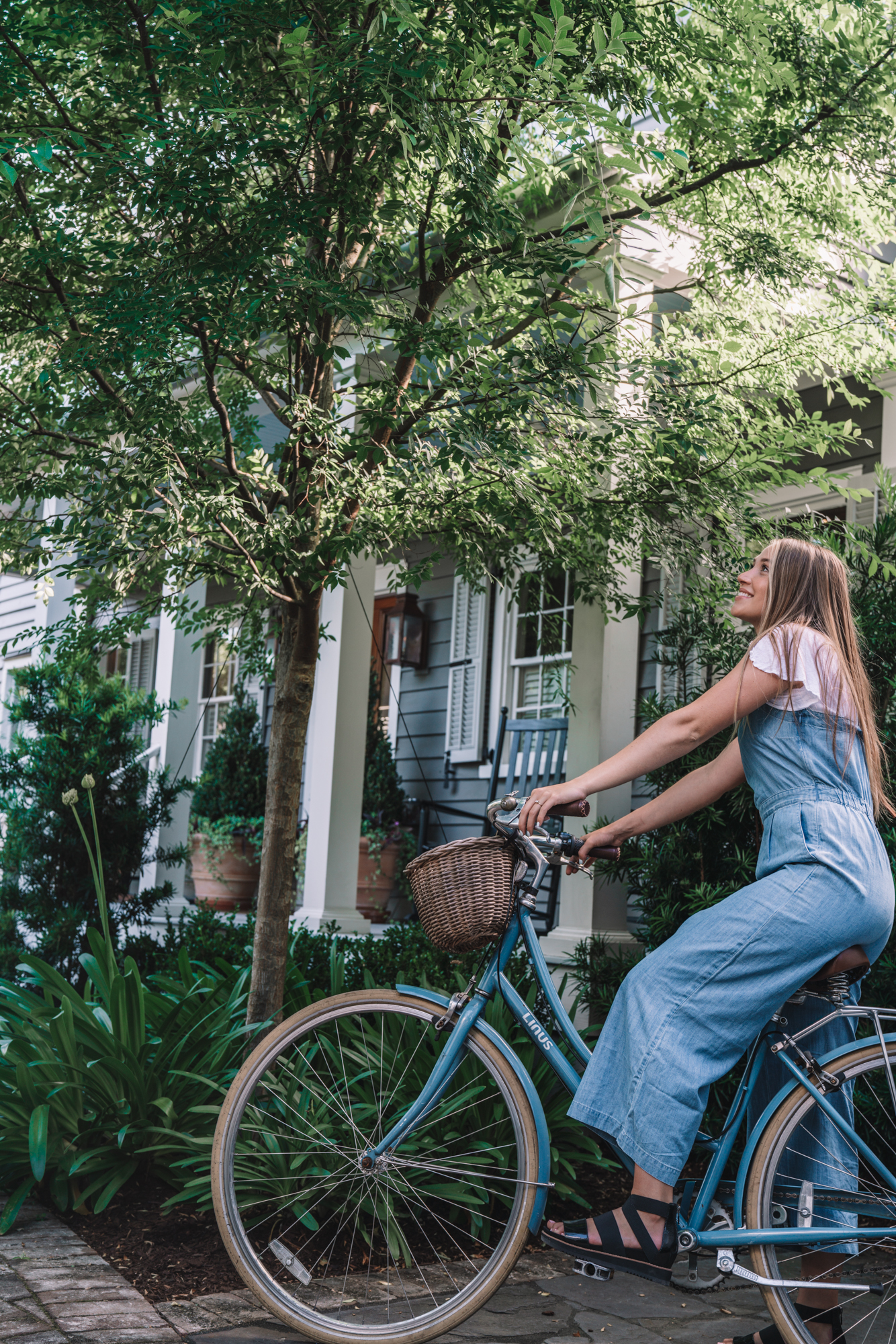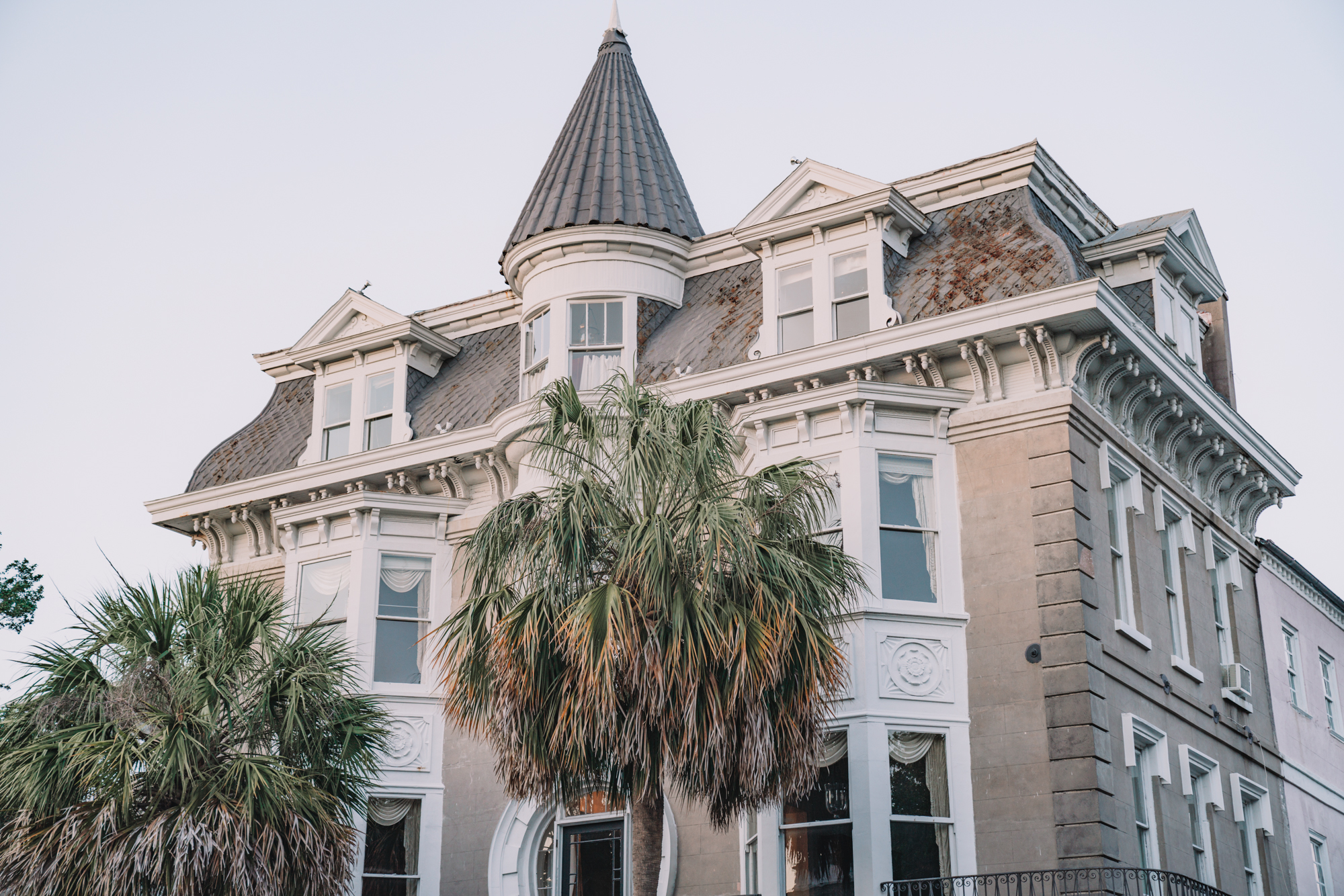 Get a Couples Massage 
I get it, all that adventuring can make you tense. Get a little rest and relaxation with your honey and book a couples massage at the Belmond Charleston Place, because you deserve a little pampering! I personally like a deep tissue massage, but you can choose an array of different treatments such as body scrubs, facials and other offerings that will make you and your lover feel like royalty!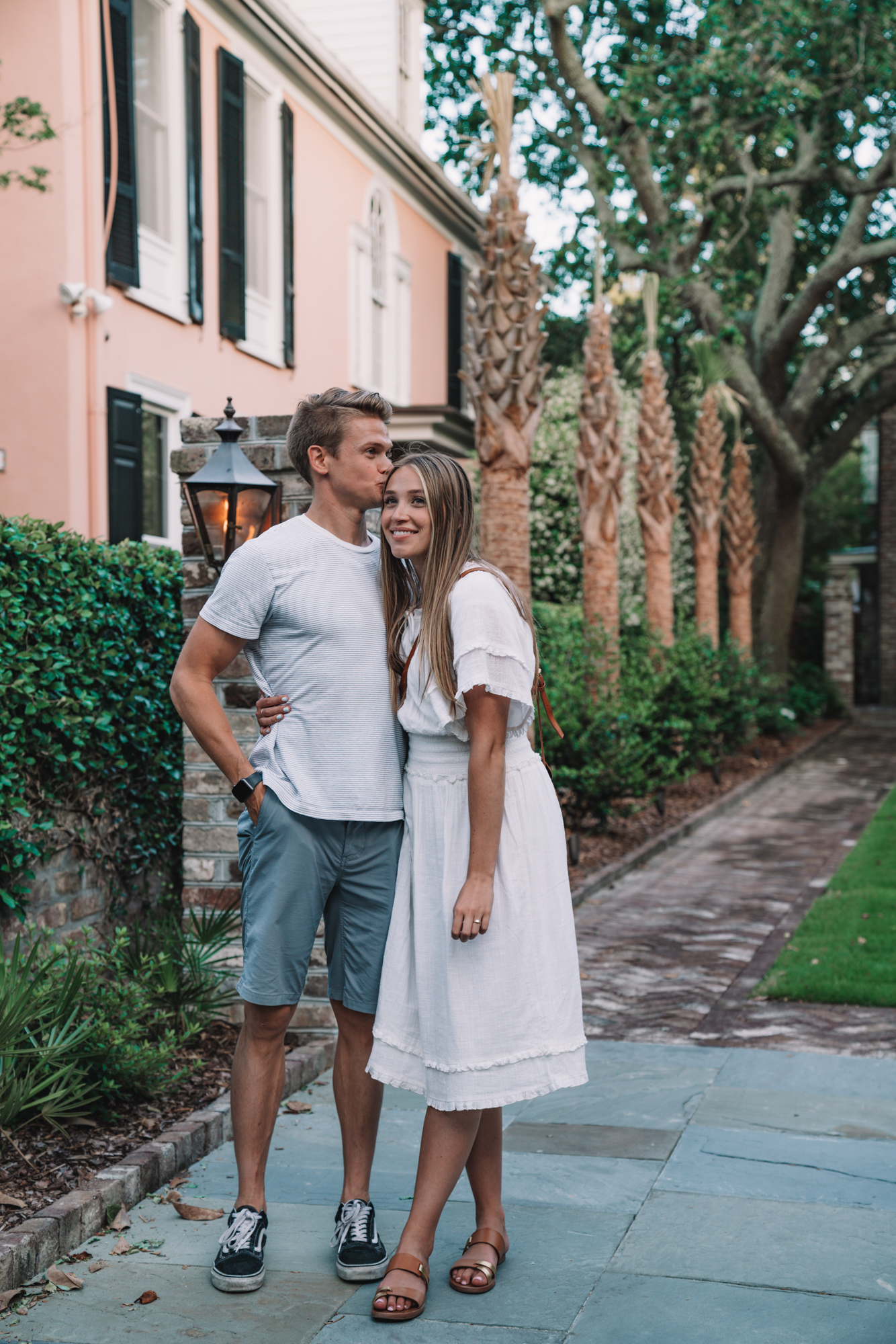 Visiting Charleston for the first time? Get everything you need to know with our Charleston Visitors Guide!
Have a Romantic Picnic at Battery Park & White Point Garden 
Charleston locals love this park and for good reason. Act like a local as you nibble and sip on something yummy underneath the tall palmettos and giant oak trees. You will get an authentic Charleston experience all while taking in the sights of the antebellum historic homes and the view of the Ravenel Bridge across the harbor.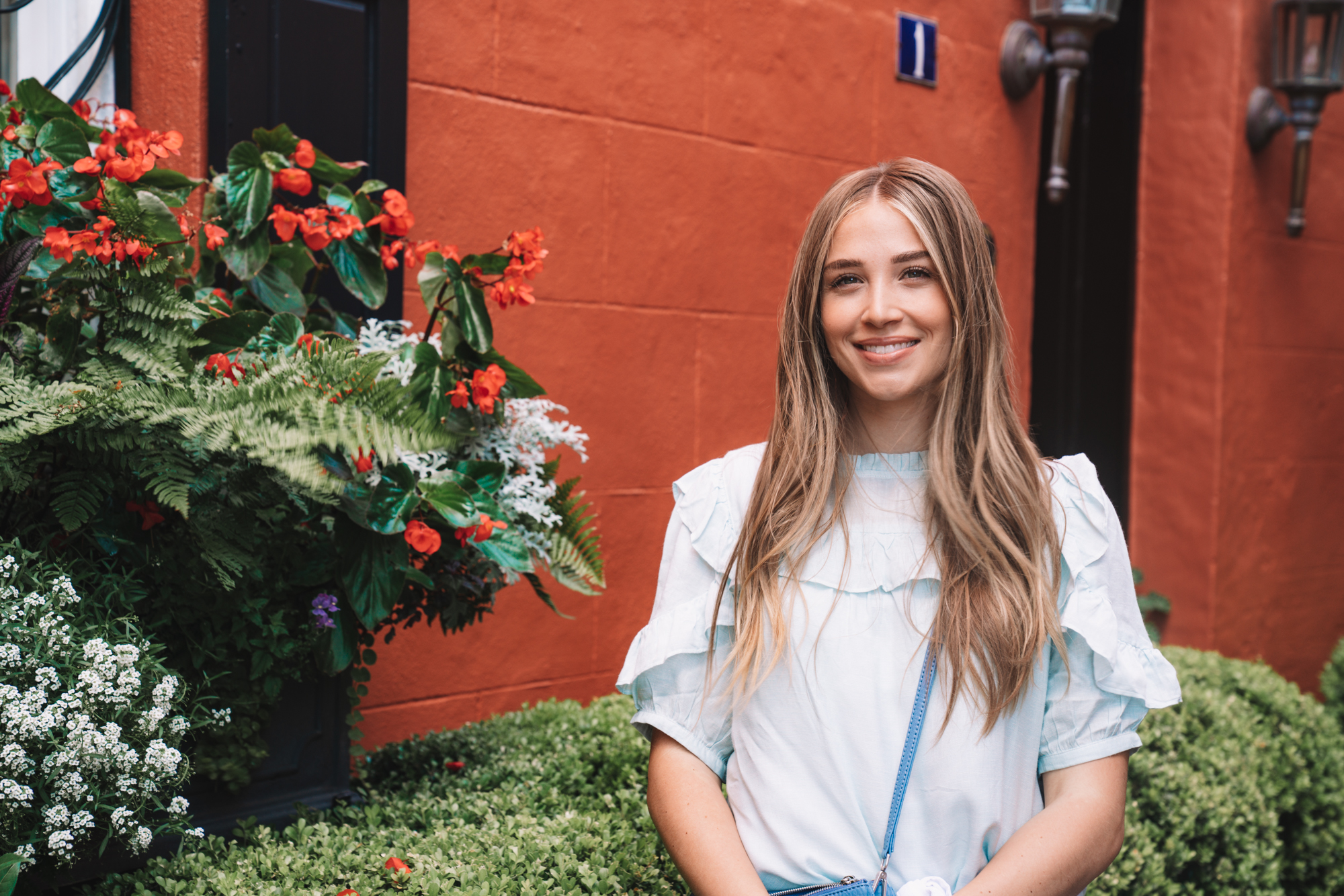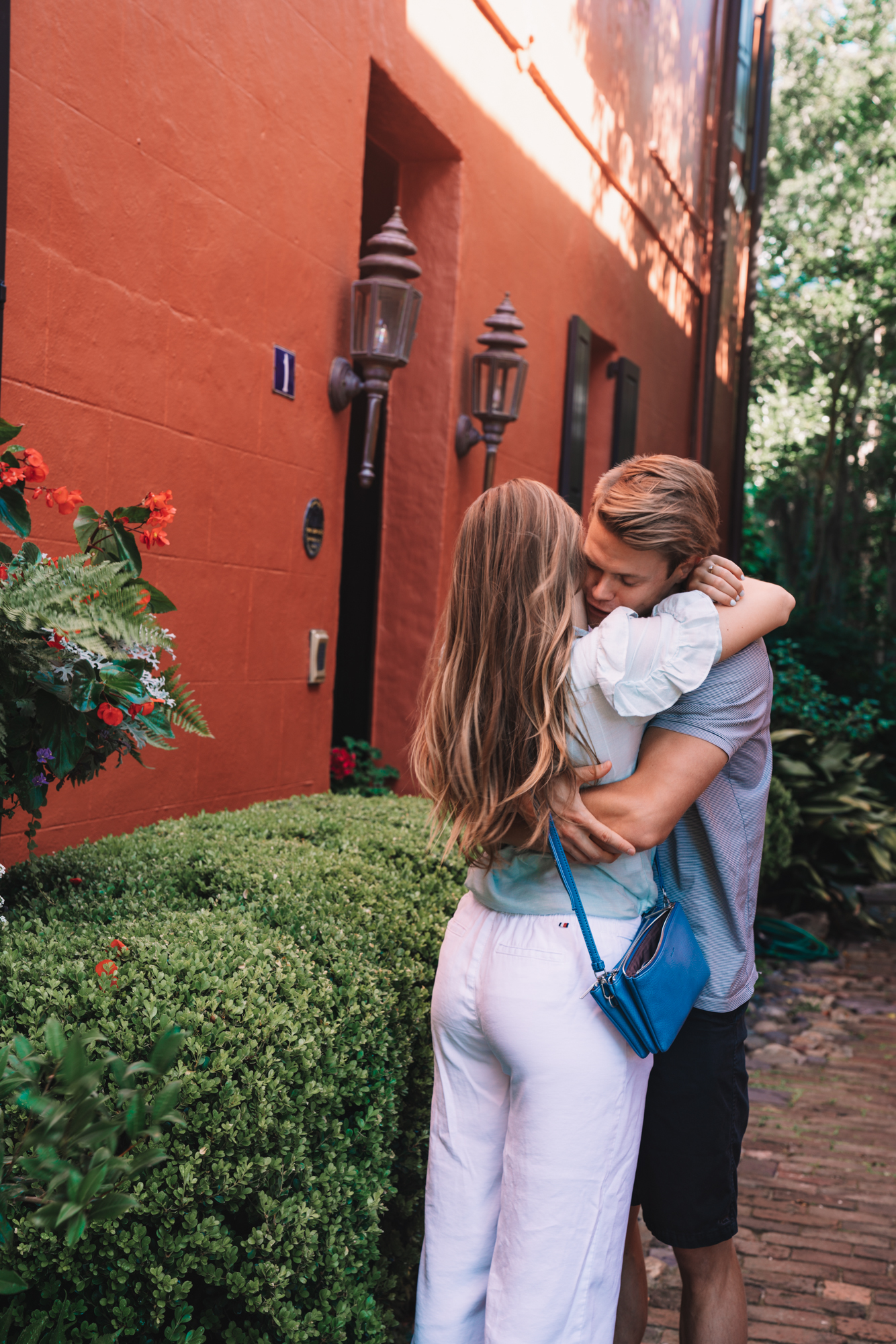 Halls Chophouse is home to one of the best brunch spots in the city. You'll be greeted with delicious smells and incredible live gospel music to make it a unique and authentic southern dining experience. They have everything from sweet and savory entree items to satisfy any craving, and I recommend anything from the Malt French Toast to the Traditional Eggs Benedict or the Halls Steak Sandwich and then finishing up with the Warm Tollhouse Cookie Skillet. You'll thank me later. Be aware that this is an extremely popular place for Sunday Brunch, call and make a reservation a month or two before your visit to secure your table.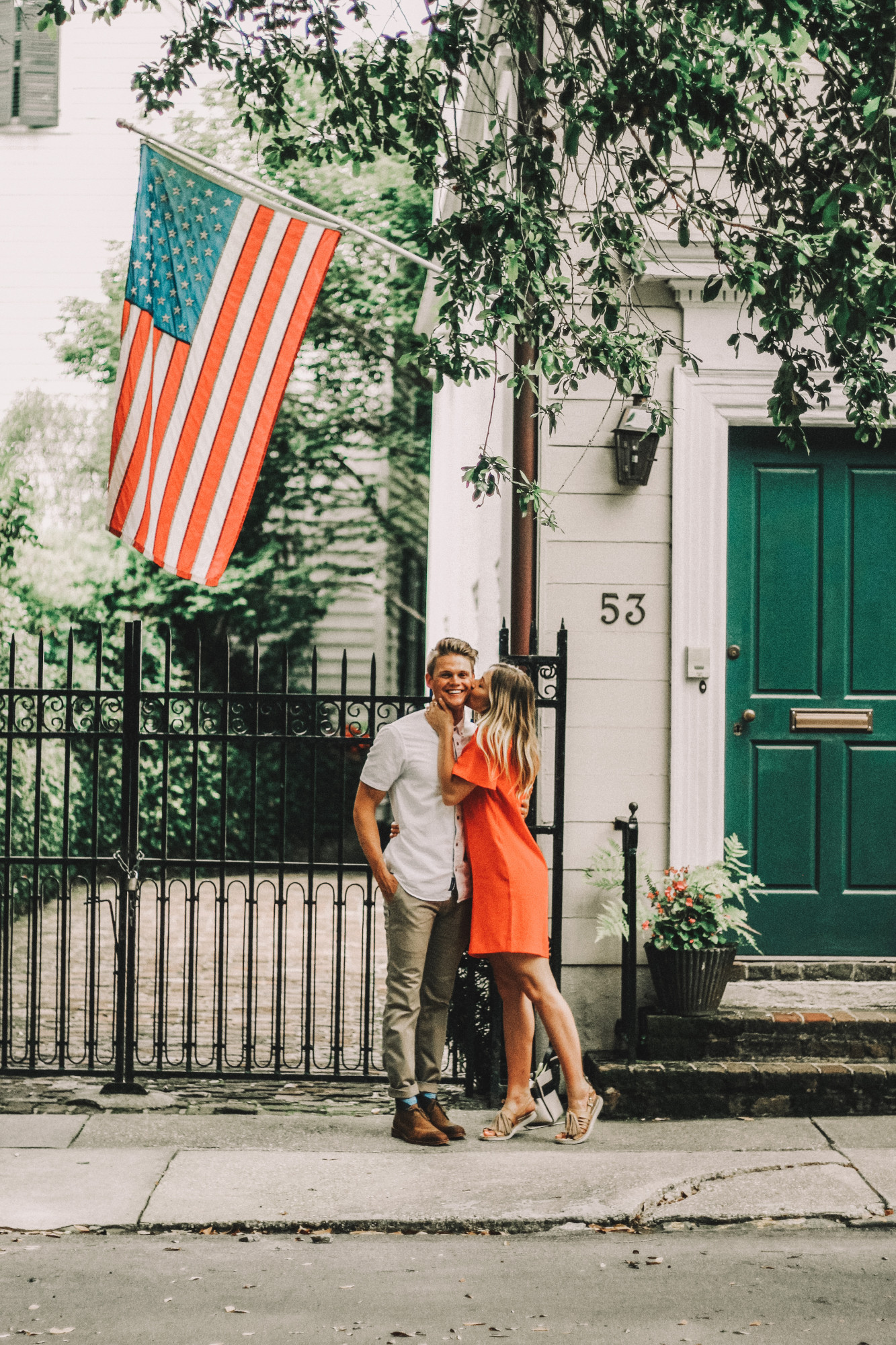 Dining Out
Thankfully for any foodie, Charleston is known for its culinary landscape. Get ready to indulge with your loved one with my restaurant suggestions and remember that calories don't count while on vacation.
Located on King Street, this small and contemporary seafood eatery can satisfy any seafood craving from oysters to caviar but we recommend the fish tacos, lobster rolls and chips & guacamole! This is perfect for lunch or a light and laid back dinner. 
Listen, I am picky when it comes to food. Thankfully this place has the Savannah stamp of approval, in fact, I would say that this restaurant makes my list of my top ten favorites… and that's saying something. The Obstinate Daughter is located on Sullivan's Island and is by reservation only. This inventive space will make you feel the romance with their low lit country-chic space and hearty Italian dishes. I recommend the Beet Salad (best I've ever had), Ricotta Gnocchi with beef short rib ragu (also delicious substituted with their homemade gluten-free pasta) and finish everything off with their almost sinful Caramel Cookies n' Cream Cake. You will not be disappointed!
The Watch is a rooftop bar and restaurant at the top of the Restoration Hotel. Not only is the food great, but it offers sprawling views of Charleston from above which makes for an unforgettable dining experience. I recommend the Watch Burger and Shrimp Tacos.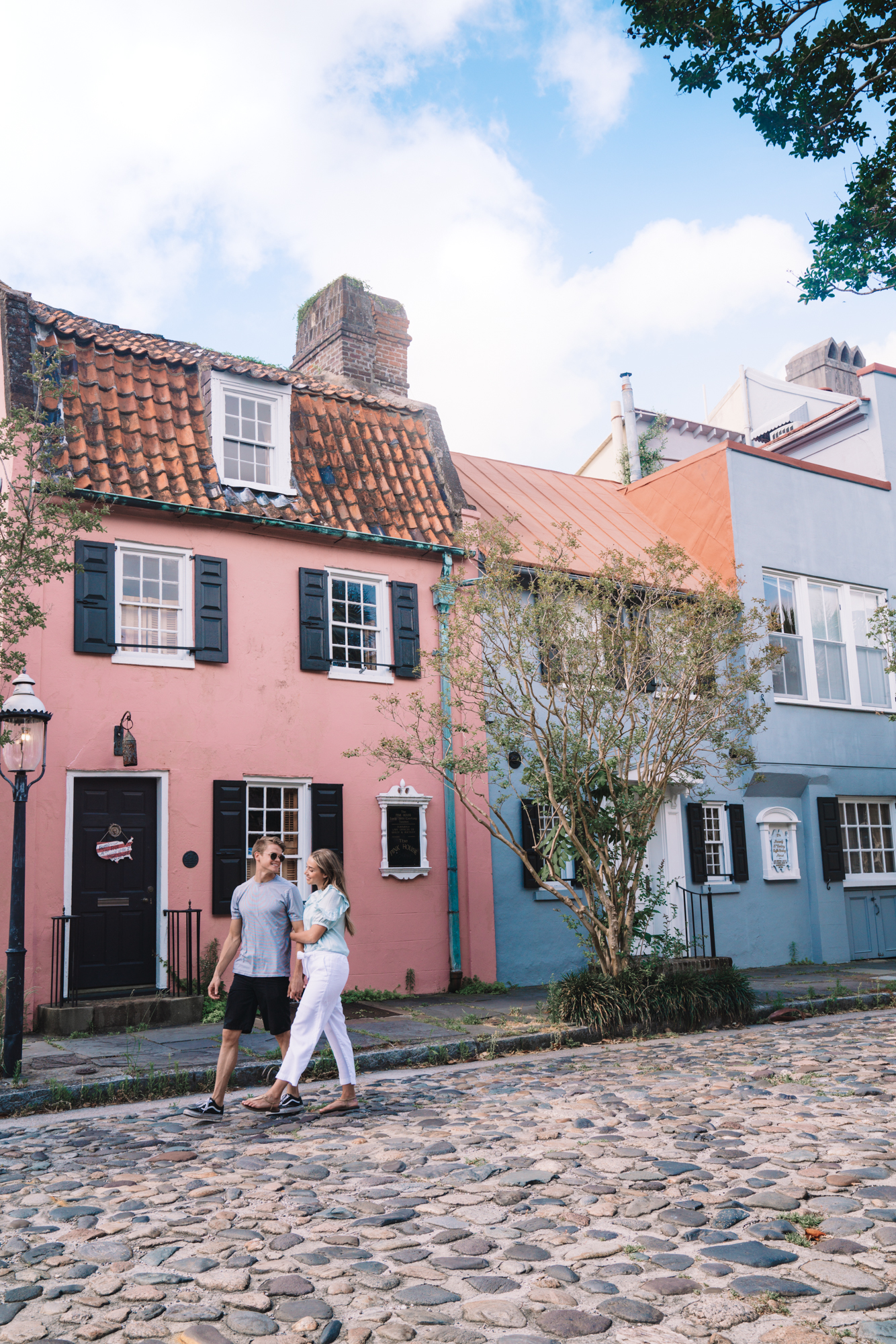 That's it! I hope you and your sweetheart have the best time in Charleston and experience all the romance that this city has to offer. If you have any questions whatsoever, please leave them in the comments below. And please let me know your favorite romantic activity! 
Happy Travels
Xo, Sav