Hello Friend! We are so glad you are here and that you are considering a visit to the United States' deep south!  Historic downtown Charleston is known for a bright culinary scene, its abundant history,  its colorful and delightful scenery and for that southern charm that is so classic Charleston.  If you have never visited before and have some questions, no worries, we've got your back.  In this Charleston SC visitors guide we will answer some of most commonly asked questions about Charleston.
Is Charleston safe to visit?
The answer is yes but as with any city, always be cautious.  Children should know to follow all safety rules while traveling that are the rules at home including looking both ways before crossing the street, staying with parents and not wandering off and not opening doors in hotels to strangers etc.. We have visited this fabulous city three times and have never felt threatened in any way.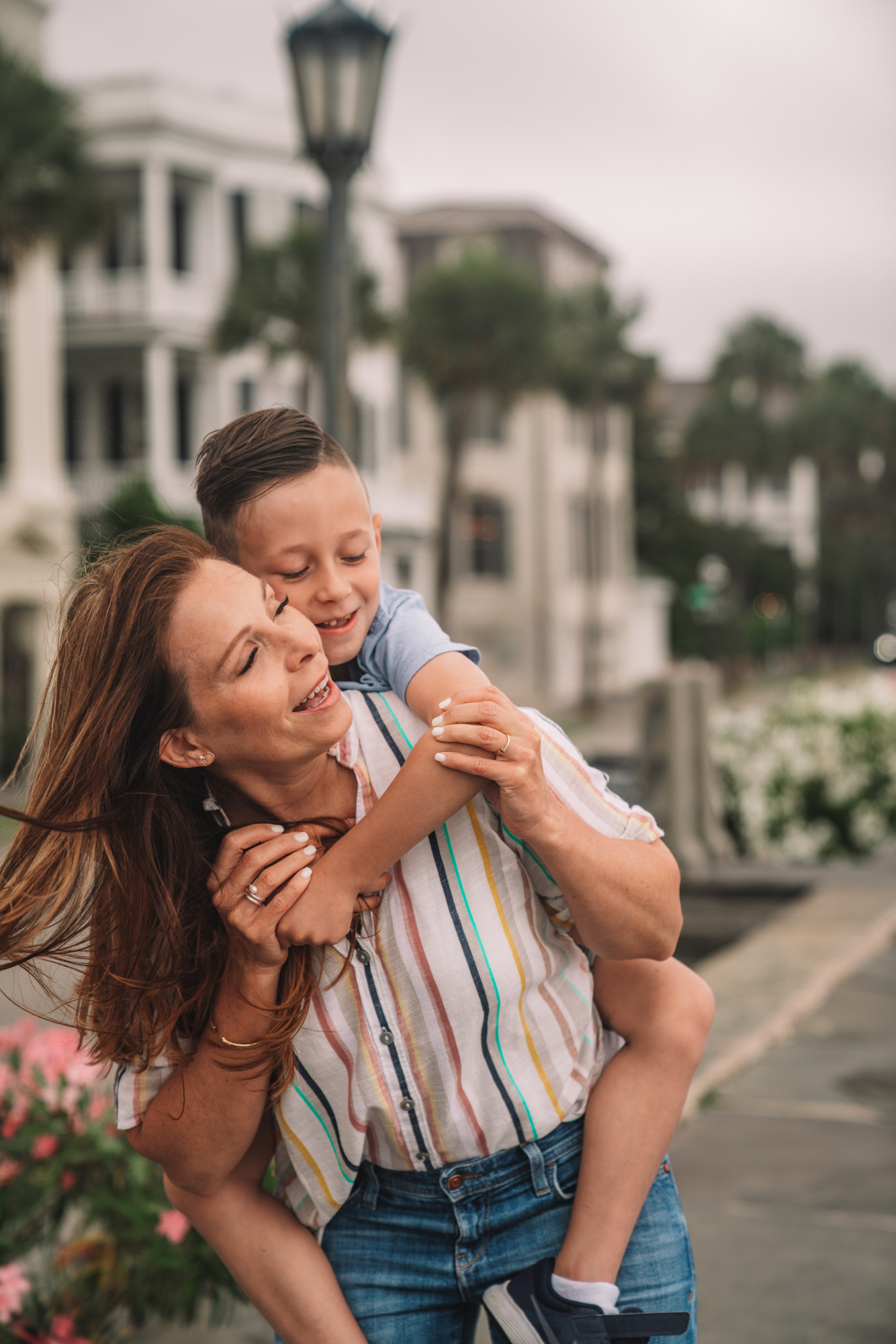 Is Charleston safe at night?
With plenty of restaurants and bars in historic downtown Charleston, it is a lively city and many people are out and about after dark.  On our last visit we noticed a homeless population that hangs out around Marion Square and King Street.  Although we didn't feel threatened at all, there is some begging that goes on.  This may be something to talk to your kiddos about before traveling but in our opinion you should not let this dissuade you from visiting Charleston.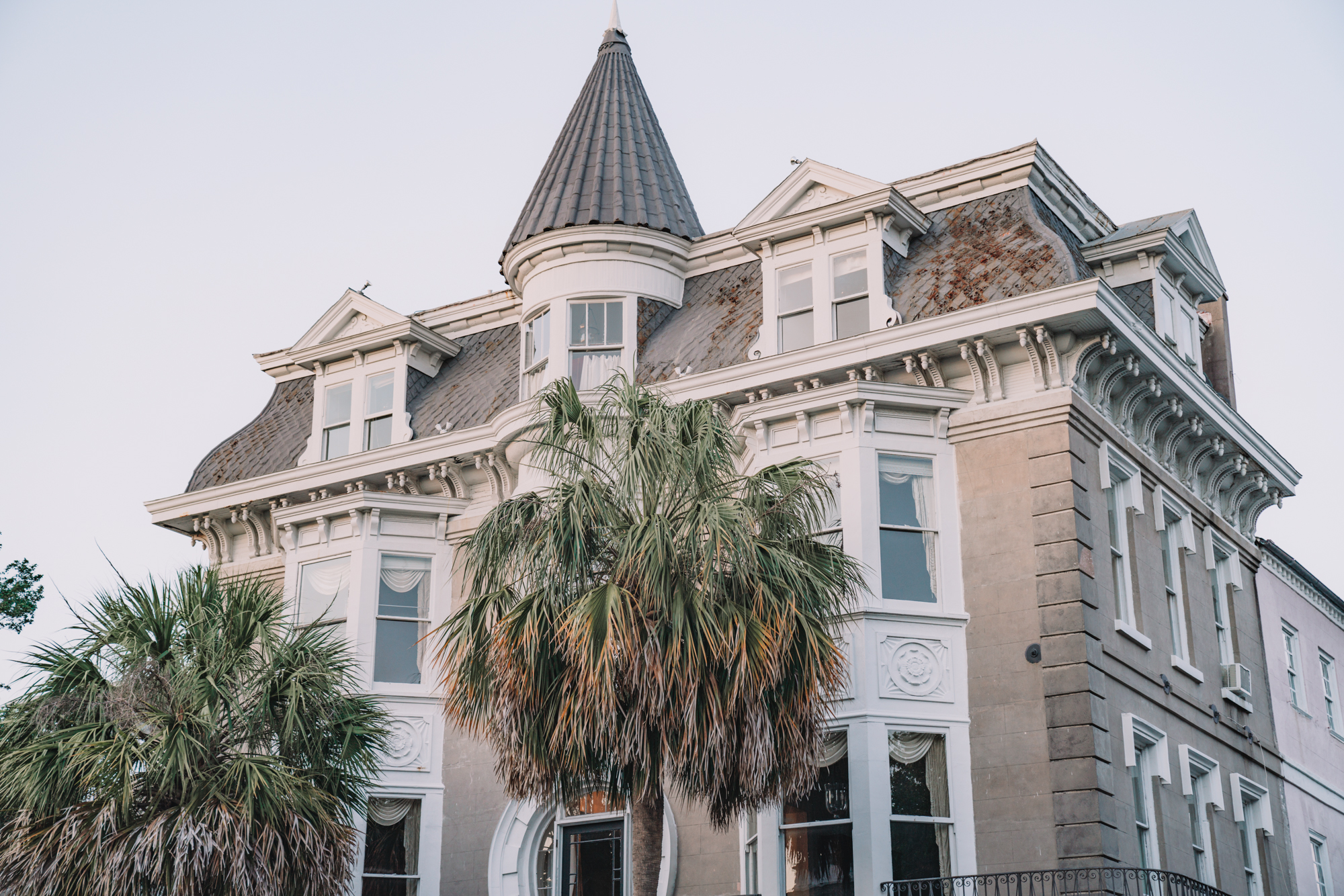 Is Charleston SC a walkable city?
The answer is a resounding yes.  Walking is actually the best way to get around the city.  You want to see the city in the open air, up close and personal.  Historic downtown Charleston is relatively small and easily traversed on foot.  Having said that, the streets of Charleston are rough and unsmooth with cobblestones and broken sidewalks.  Good walking shoes are a must.  Strollers can be a bit of a challenge in Charleston but we have maneuvered through the streets with a stroller plenty of times, so don't let that dissuade you from visiting with your family.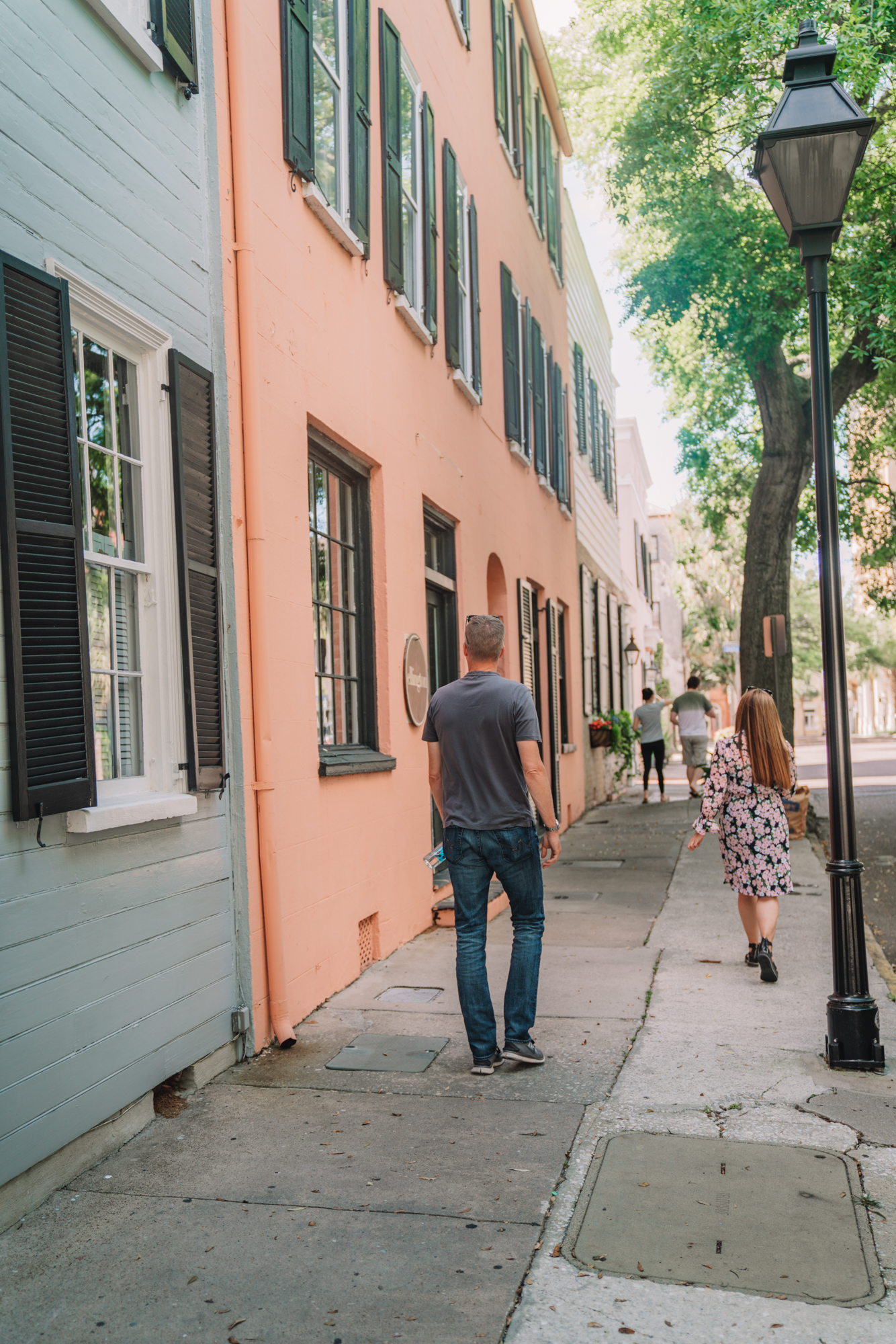 How do you get around Charleston? 
The best way to get around the city is to walk.  If you are planning on visiting other Charleston landmarks that are outside of historic downtown Charleston like the beaches, plantations, etc., then we recommend renting a car.  Bikes are also available for rent around the city.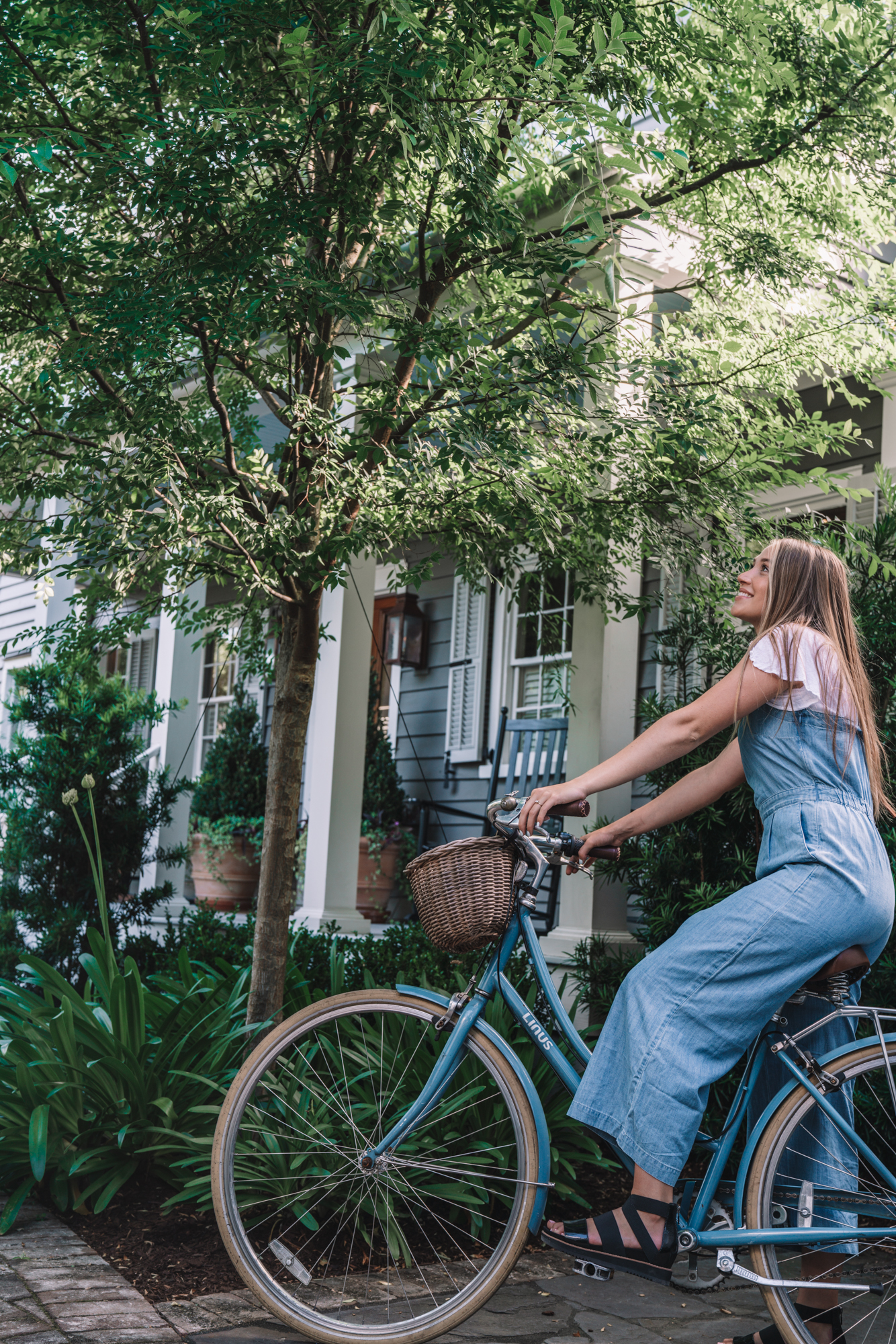 Where can I walk in downtown Charleston?
The short answer is that you can easily walk everywhere in historic downtown Charleston.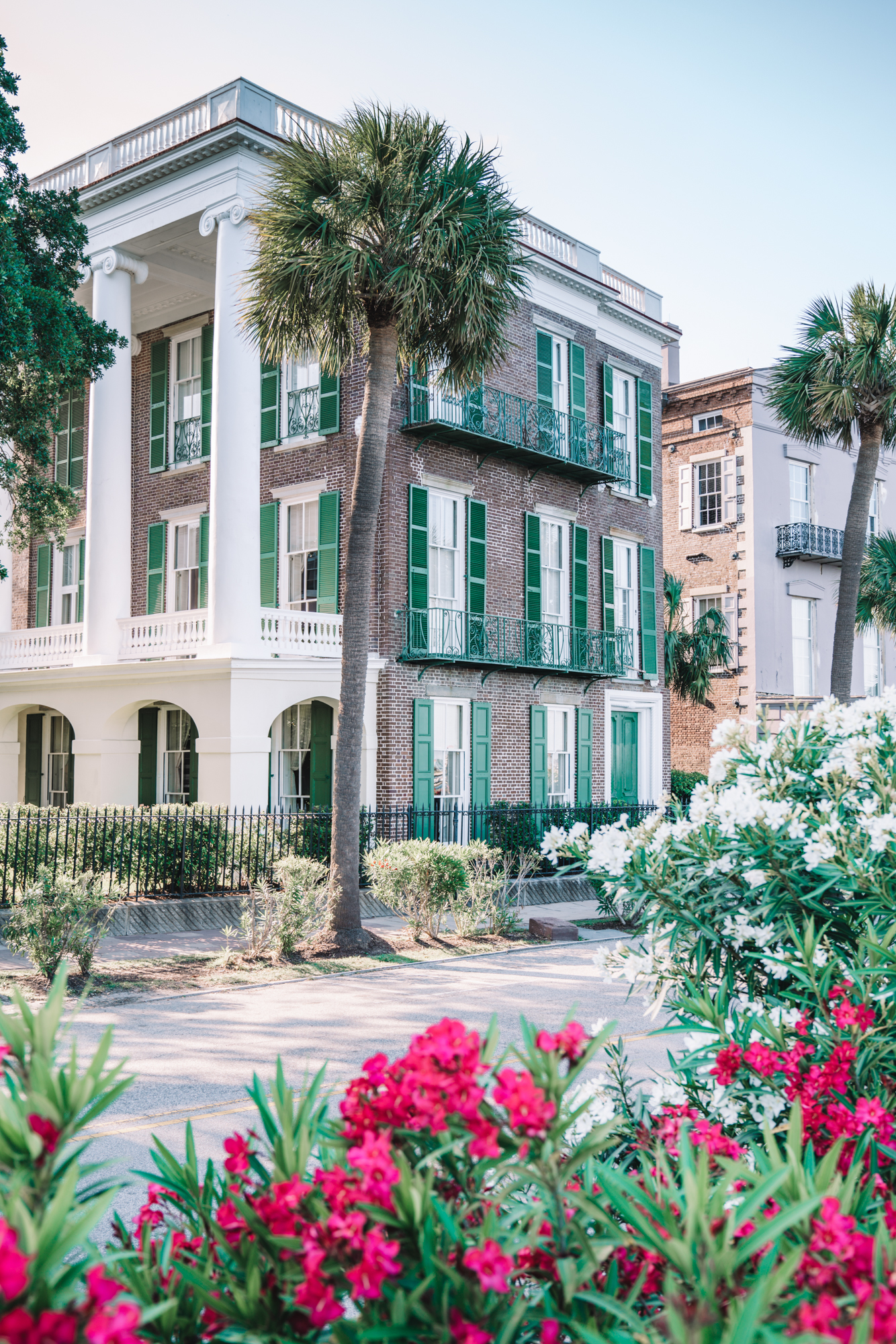 What is the best time of year to visit Charleston SC?
The very best time to visit Charleston SC is between March to May or September to November.  If you are wanting to see Charleston in its spring time glory with spring blooms and spring festivals, then a visit between March and May is best.  The heat and humidity can be a killer in the summer months.  For this reason alone, visiting during the summer months is not the best time to visit Charleston SC. If you choose to visit at this time, plan to tour around the city in the early morning, or the late afternoon and evening when the heat isn't as stifling.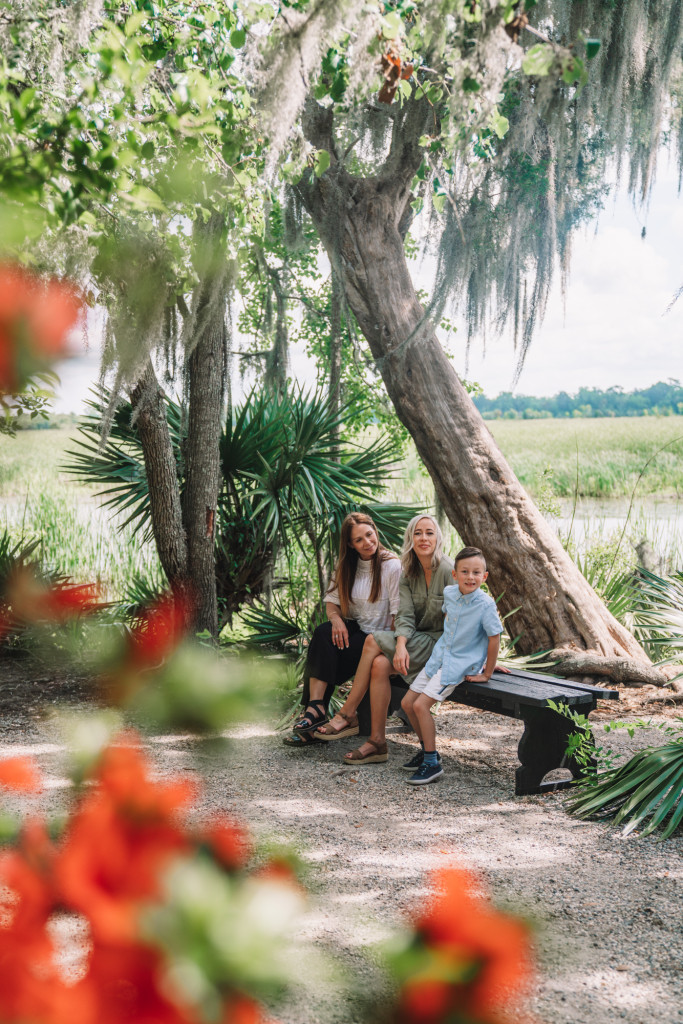 How many days do you need in Charleston SC?
We suggest you allow 3-5 days to explore the area thoroughly.  If you are planning to only see the sights in the historic downtown area (and a plantation or two; Magnolia Plantation is our favorite), then 3 days is adequate.  If you want to add on a day or two at the beach, then allow a few more days.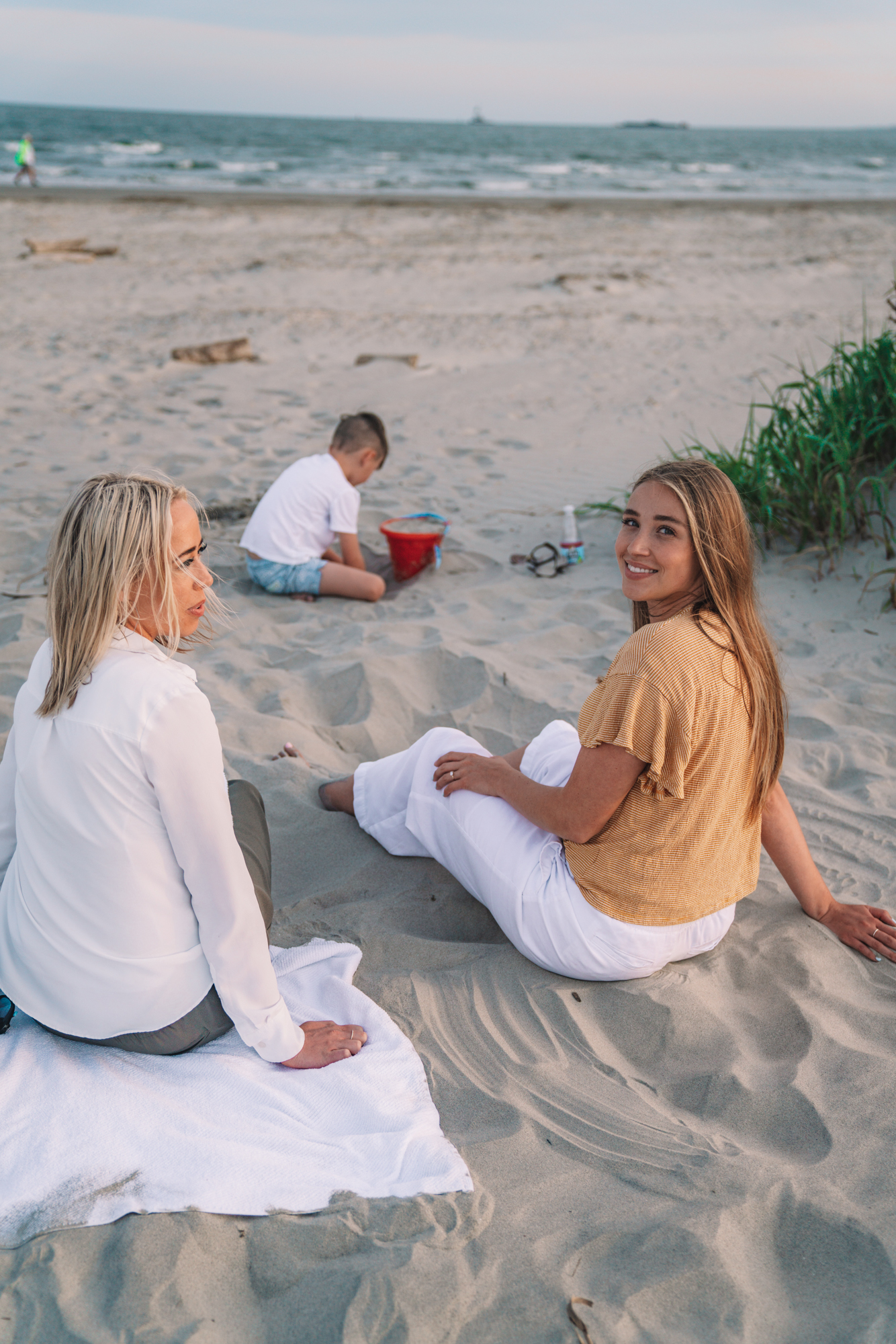 What food is Charleston famous for? 
Although Charleston's diverse culinary scene is fabulous there are a few dishes that are CLASSIC Charleston and southern must trys.  Charleston is famous for seafood (especially shrimp and oysters).  I had some of the best fish tacos of my life at 167 Raw. Shrimp and grits are a staple here. Barbeque (try the unique mustard sauce that is famous here), is always a treat.  Local barbeque is of course served with slow cooked beans, mac 'n cheese and coleslaw.  Fried green tomatoes abound.  You can have them on sandwiches, as an appetizer or topped with cheese. And you cannot forget the famous brightly colored she-crab soup.  Interesting… give it a try.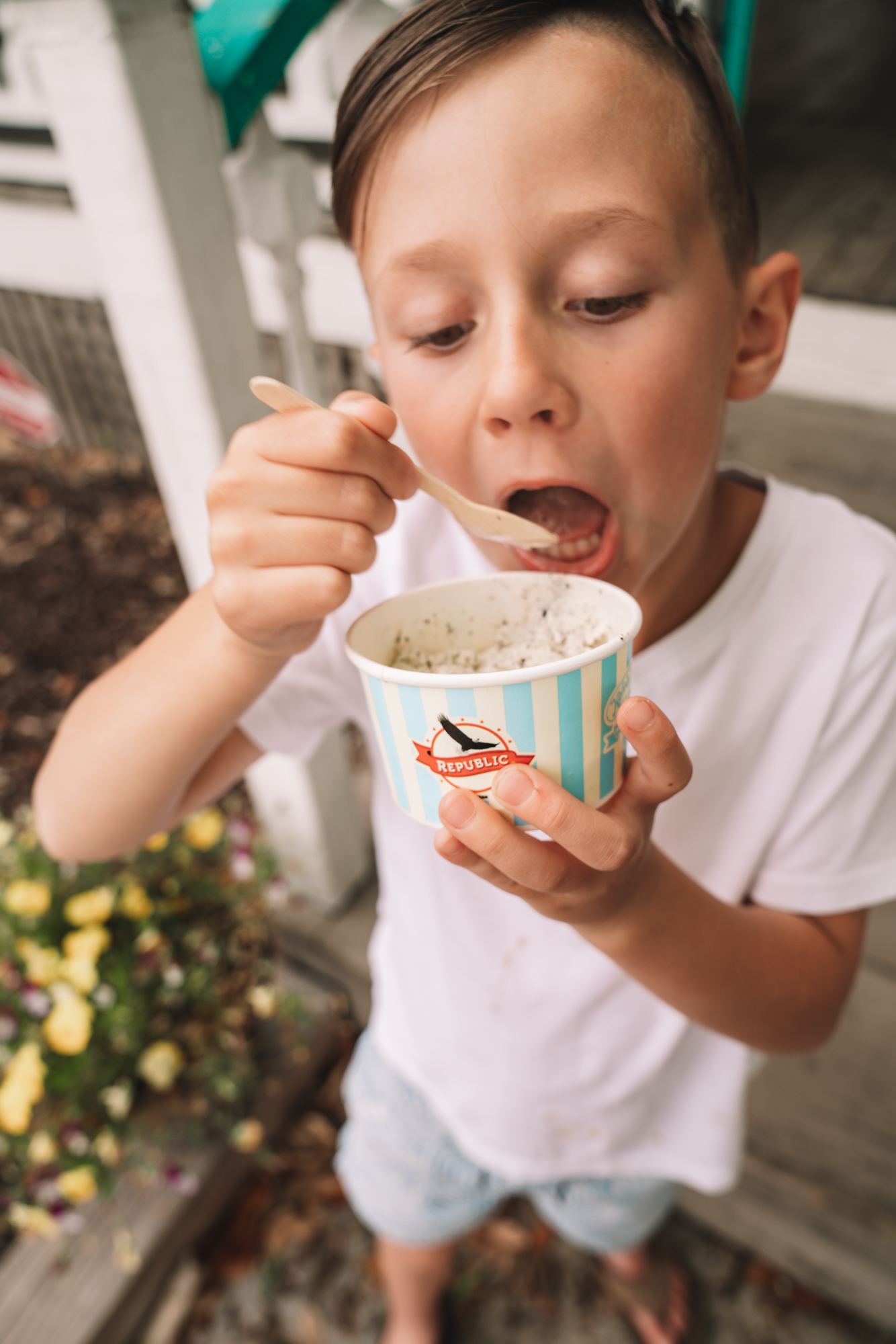 What should I not miss in Charleston SC?
In this Charleston SC visitors guide, we've already mentioned the food.  Again, don't miss the food and enjoy to your heart's content (you can get back to your diet when you arrive back home:)).  BUT, one of the do not miss experiences you must have while in Charleston is to just wander the streets of the area and get lost exploring and enjoying the sights, sounds,  and beauty of the city.  Our favorite place to wander is the area known as South of Broad.  This is the best neighborhood in Charleston SC. It's the area on the very tip of the peninsula with the most beautiful and colorful architecture.  It also contains some of the best parks and gardens. In this area you will find the Battery and White Point Gardens (both seaside parks), Rainbow Row, Tradd Street and lower Meeting Street.  The highlight of the city is the city itself.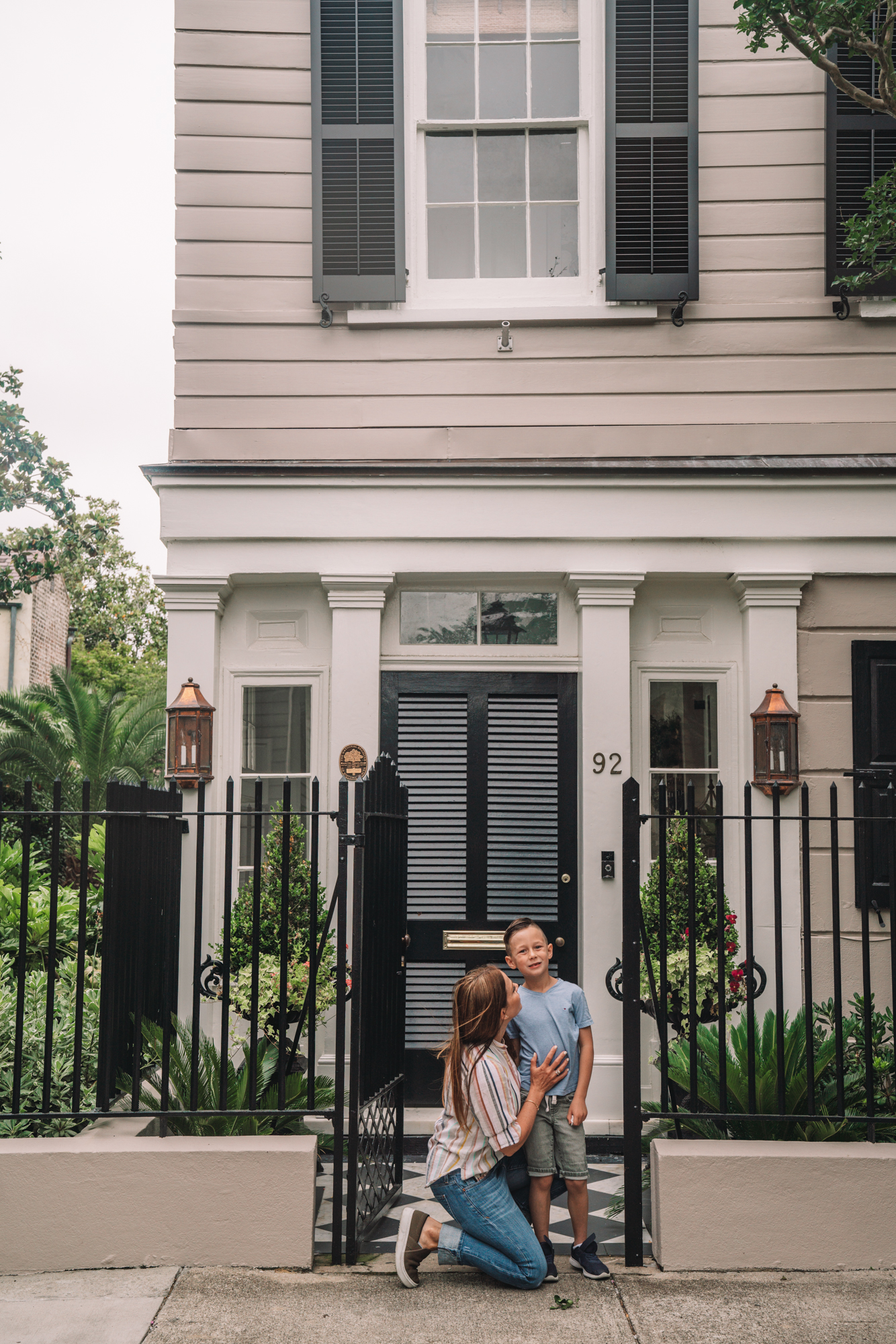 Is Charleston overrated?
HAHA! This one is so simple and the easiest question to answer in our Charleston SC visitors guide!  The answer is no.  
Beyond exploring historic  downtown Charleston, our suggestion would be to visit a plantation or two, hit the beaches and then enjoy the city from the water by boat.
That completes our Charleston sc visitors guide!!  We hope you have found it helpful in planning a visit to one of the most beautiful cities in all of the US.  We hope you love it as much as we do.  Any additional thoughts?  Leave us a comment or message below. 
If you would like more in depth information beyond this baseline Charleston SC visitors guide then check out our other posts on Charleston– Charleston for Kids, Free Things To Do in Charleston & Romantic Things To Do in Charleston.
Happy Travels,
Shani
PIN FOR LATER