If you are like me, you want to see and experience all of the highlights, but you don't want to spend an arm and a leg to do so. Well, my friend, you are in luck! With this blogpost I share things to do in Maui for free. I don't know about you, but I feel a sense of accomplishment when I do something flipping awesome for free! And thankfully for us, Maui is full of freaking cool things that won't cost you a dime! Can I get a "Hallelujah"? You will leave your trip feeling happy you got to experience and explore the island and your wallet will thank you for being so freaking awesome that you had a spectacular trip without breaking the bank! Yay!! Alright, let's get into the nitty gritty…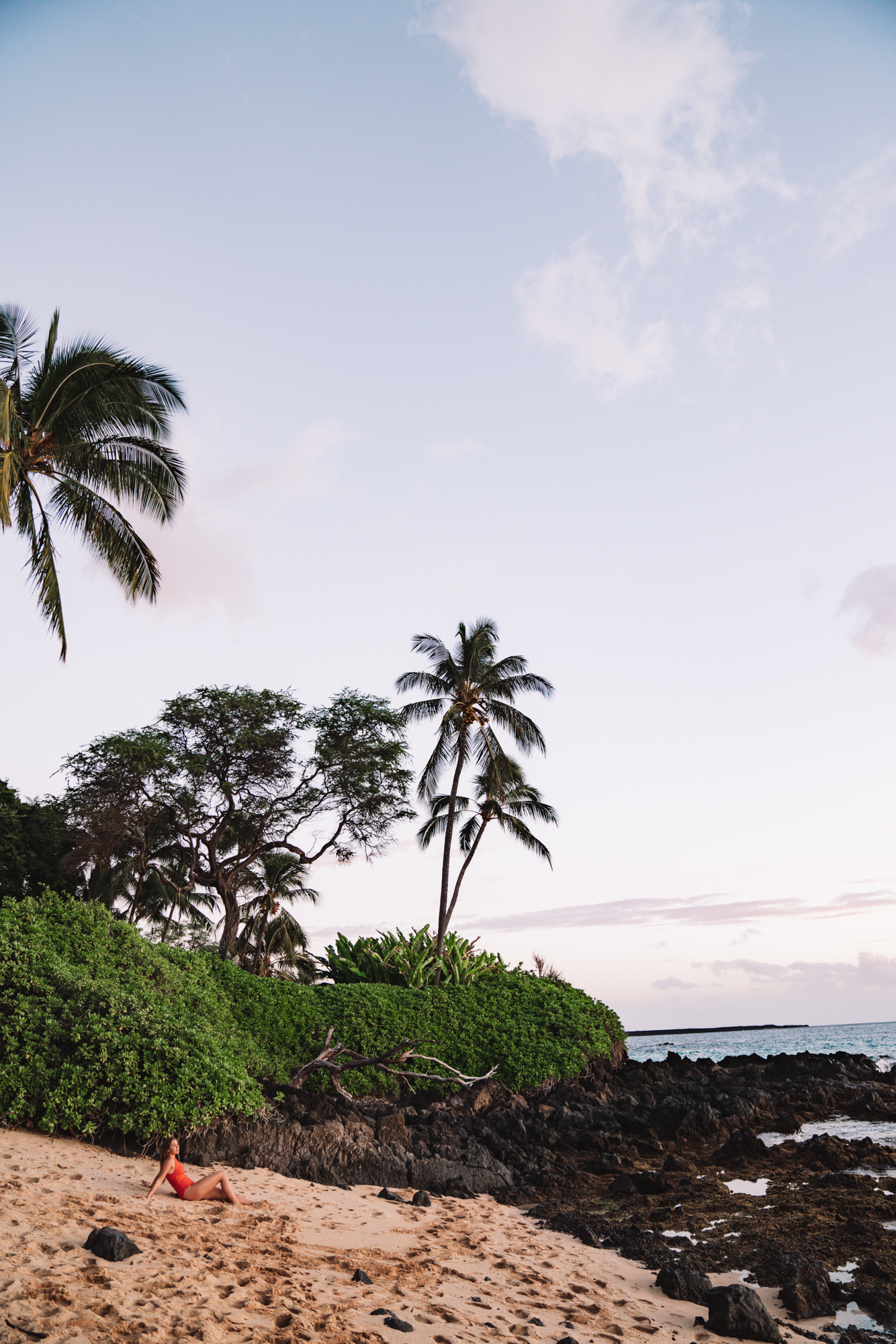 What can you do in Maui for free?
Hawaii has so many wonderful things to do for free. Here are some of my favorite free things to do in Maui: go to the beach, play in the sand, splash around in the waves, hike, explore the mountains, drive the island. I get it, flights and hotel stays in Hawaii can be expensive, but there are so many awesome free things to do when you arrive that you'll be able to balance those expensive hotels and flights with free activities. Let's dive into the specifics!
Makena Beach 
We LOVE Makena Beach. It is probably one of our favorite beaches on the whole island and is definitely one of the best free things to do in Maui. Located in Wailea, Makena Beach has some of the best weather on the whole island. When it's rainy and windy in Kapalua, it's probably sunny and perfect weather in Wailea. Makena Beach, also known as Big Beach, is nearly ⅔ miles long making it one of the largest undeveloped beaches on the whole island. Not only is there a ton of space to spread out but Makena Beach also has some of the best sand, making it a great place to play beach volleyball, make sand castles, and search for sneaky sand crabs. Makena Beach also has the perfect bodyboarding waves. We spent hours body surfing and I have never seen my husband Cole, in more child-like joy than when he was playing in the waves. Makena Beach is a great place to hang out with kids, but you will have to keep a sharper eye on them because the waves are bigger than on other beaches. Because Makena Beach is part of Makena State Park there is designated parking, a lifeguard on duty and picnic tables.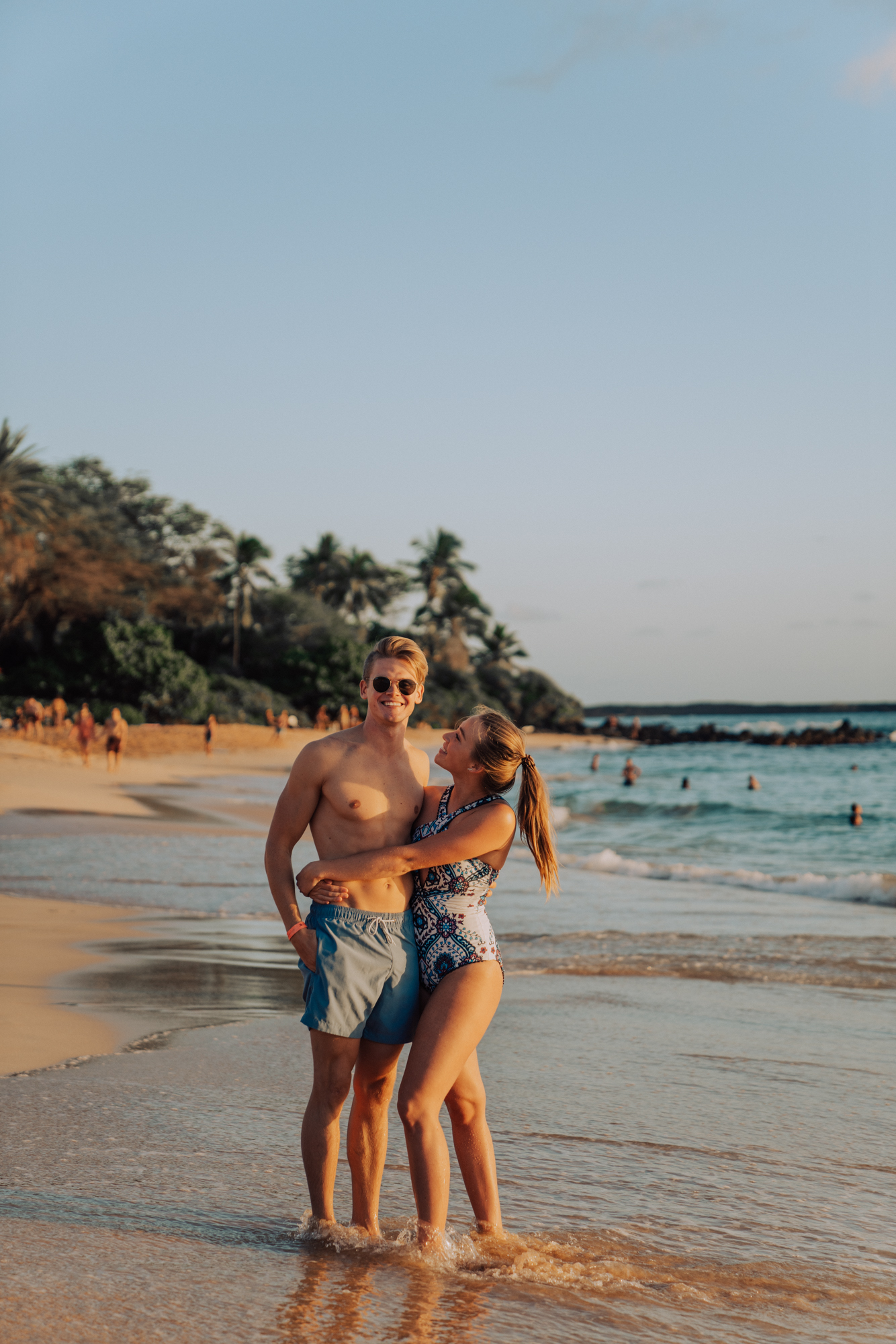 Secret Cove Beach (Pa'ako Beach)
Secret Cove is one of the best things to do in Maui for free and is one of our favorite places to watch the sunset on the entire island! It is not far from Makena Beach. The perfect day might consist of hanging out on Makena Beach all day and then watching the vibrant Maui sunset from Secret Cove. Secret Cove is not a great place to swim because of all the Lava rocks that line the shore, but it does make for a beautiful photo. Instead, take advantage of the fine, soft sand and the incredible views of Molokini and Kahoolawe.
Napili Bay 
This Bay is a great place for families! The famous Napili Bay is located in Kapalua on the North side of the island. It is protected by an outer reef, which makes the water really calm. The calm water makes it a good spot to go snorkeling (although snorkeling isn't great here), go stand up paddle boarding and hang out in the water with your kids. This bay is one of the best free things to do in Maui for families. It is a great place to take a family with small kids because of the gentle surf and the soft, sandy beach.  The small crescent cove shape gives the bay an intimate feel, more than other beaches in Maui. There are tidal pools at both ends of the bay that would be especially fun to explore with your family and if you are lucky you may even see green sea turtles as they are said to frequent this area often. Try to visit this spot on a clear day because the water can get pretty murky on windy days. It wasn't too busy when we visited but it was really hard to find parking. You may have to park a little distance away so prepare for a walk to the beach and plan accordingly especially if you have young children. Napili Bay is also next to one of our favorite breakfast places on the island, The Gazebo. Check out this blogpost for the best places to eat in Maui.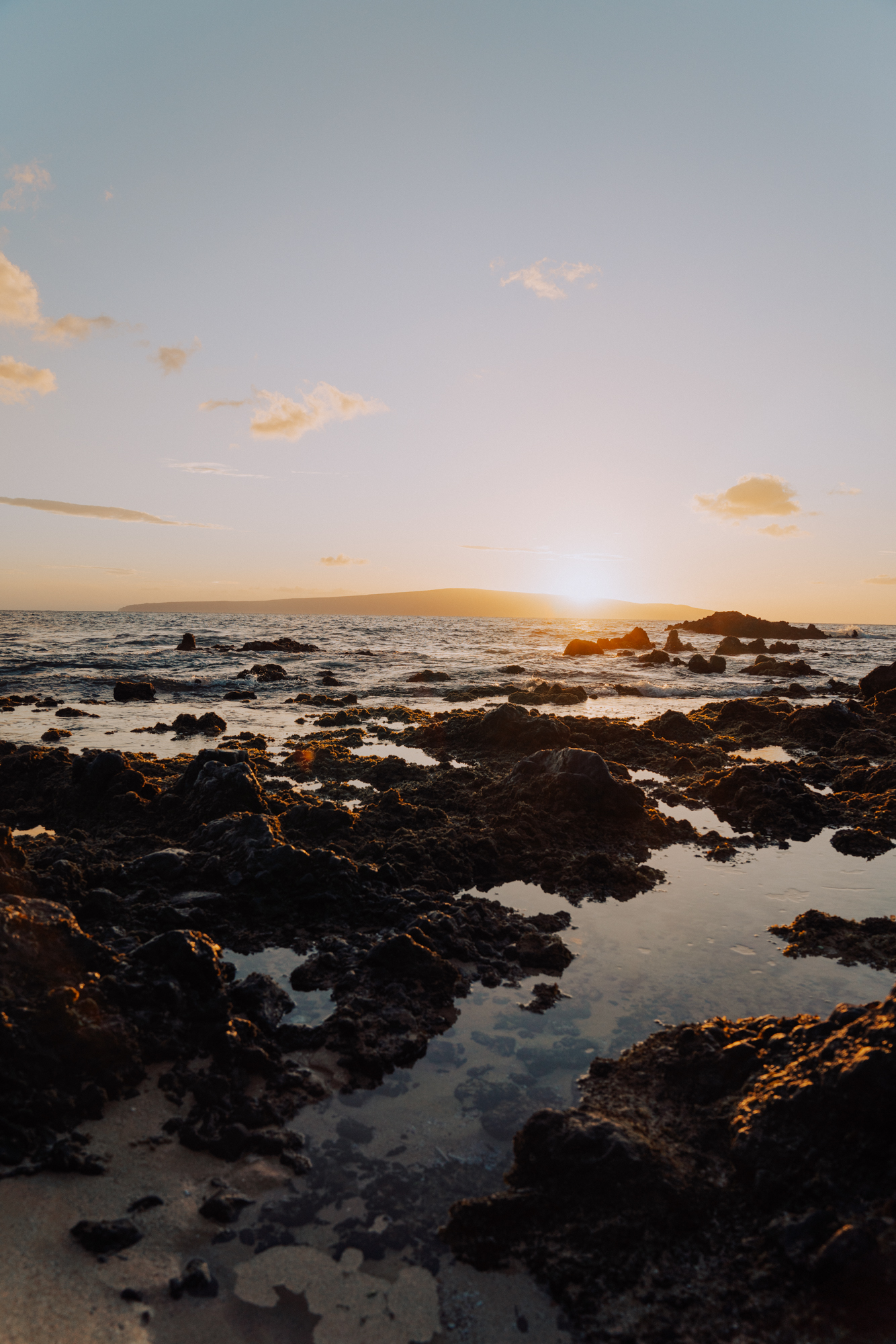 Kaanapali Bay Beach 
Kaanapali Beach is one of the most popular Maui beaches and for good reason. Multiple resorts face the 3 miles of white sand and crystal clear water. If you are looking to spend a little extra money, you can soar above the shoreline of Kaanapali parasailing. If you have a tighter budget you can watch the parasailers on the horizon. 
Not only can you visit the beach but you can color the beach too! Before you head off on your Hawaiian adventure, prepare by downloading our New Hawaii Coloring Page! It'll give you and your little ones a great taste of what is to come on your vacation!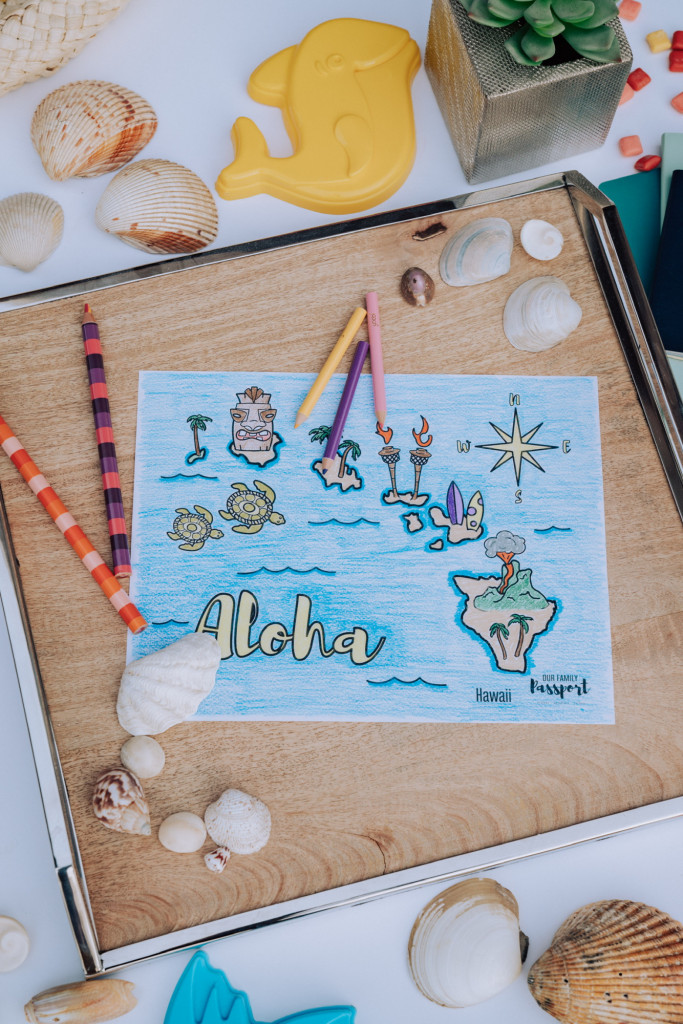 Explore Paia Town 
Paia Town is the cutest little North Shore town on the way to Hana. Paia is full of diverse people, beach bums and hippies which makes you truly experience authentic Hawaiian culture. Not only is Paia full of awesome people, but it is also a hub for some of the best food in all of Maui. Click this blog post for the restaurants you should not miss when visiting Paia. Take time to walk the streets, browse the stores, and snack on something yummy. Or you can grab some takeout and set up a picnic on the Paia Bay beach!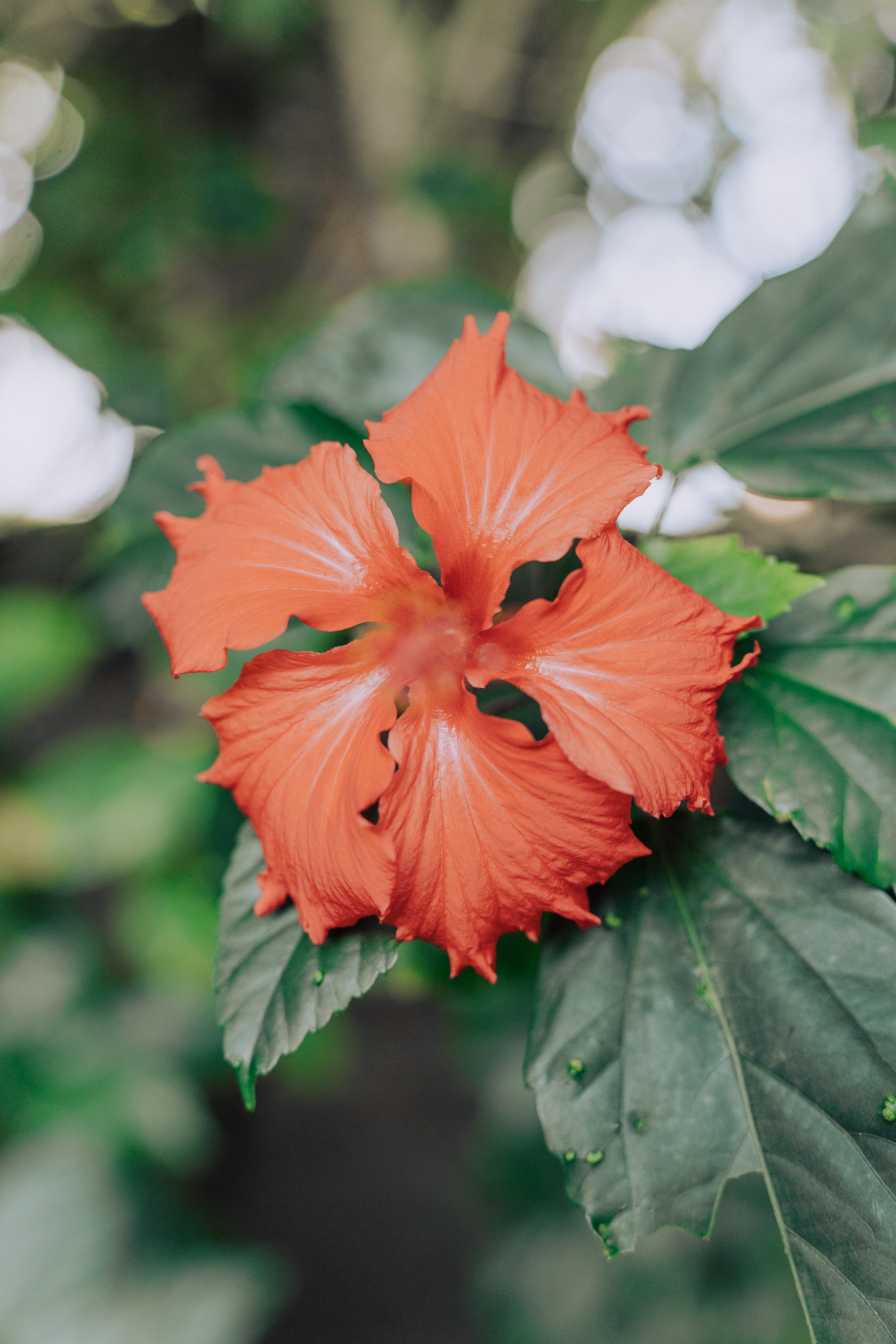 Explore Lahaina Town 
Unlike Paia Town, Lahaina is a little more touristy, but should not be overlooked. Lahaina is a historic Whalers village turned into a popular hub for people to shop and gaze through art museums. There are also a number of restaurants that line the streets of Lahaina that you will not want to miss. Parking can be hard to find so plan accordingly. 
Nakalele Blowhole & Heart-Shaped Rock 
We visited Nakalele Blowhole in the afternoon and it was really busy. If you want to get good photos without people there, go during the early morning. It is a decent hike all the way to the bottom that may be hard for young children or elderly adults. You don't have to go all the way to the bottom though to see it. Use caution if you go to the bottom… it is dangerous and people have died by being sucked in. With that in mind, keep an eye on your kids. It's a super pretty, but really windy road to the blowhole. Make sure to plan accordingly.
To see the heart shaped rock, hike to the bottom of the steep sloped trail and face the opposite way of the blowhole. When you turn around you will see an outline of a heart in the lava rock which perfectly frames the scenery, making it an insta-worthy photo opt.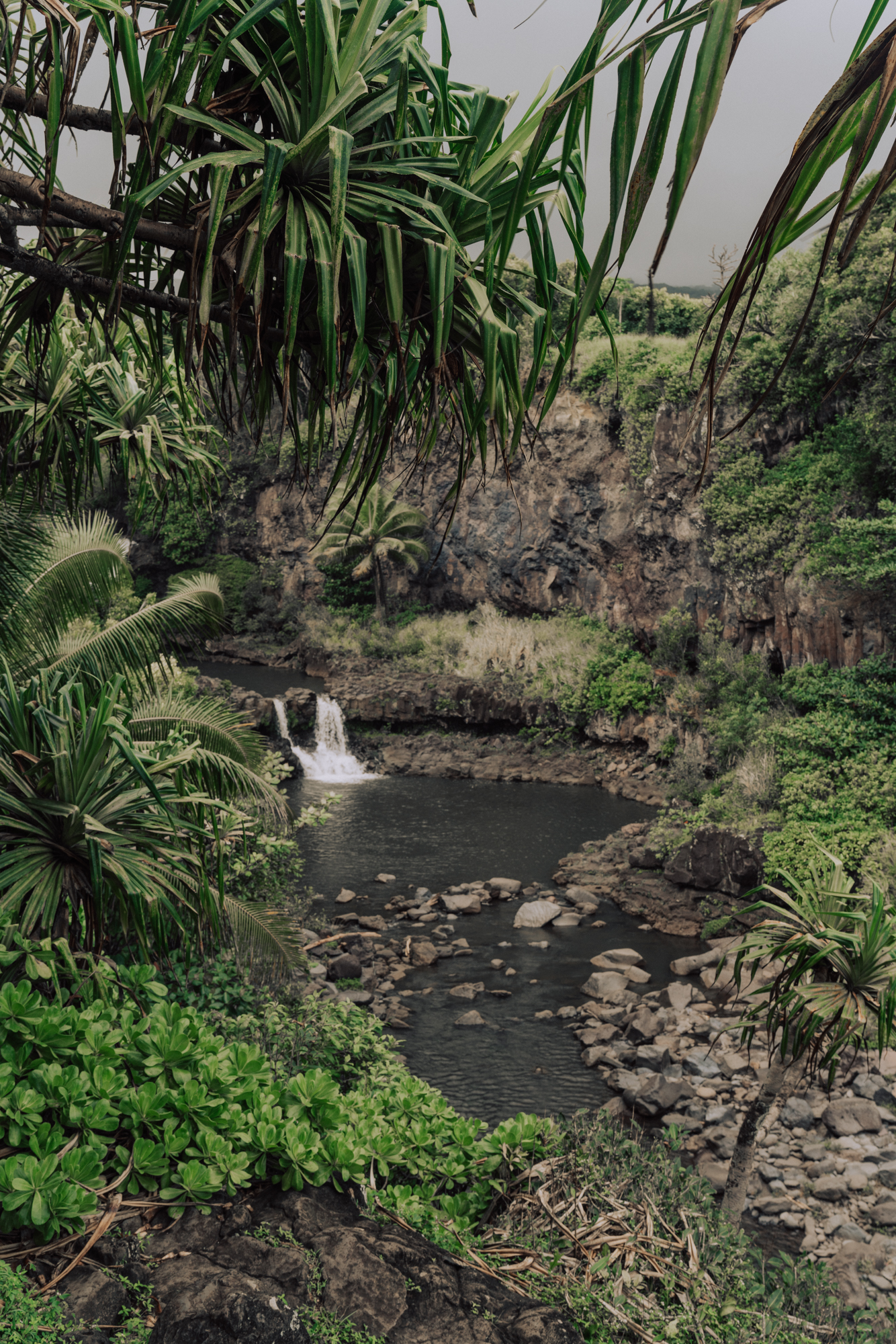 Road to Hana 
The road to Hana is a must see when visiting Maui! In my opinion it is the best thing to do in Maui for free. I suggest renting a car and navigating the Hawaiian rainforest yourself. Reception can be spotty or non-existent while on the road to Hana so download your favorite playlist and have a physical map & an idea of the spots you want to stop at beforehand. Not every stop is well marked so pay attention to your map. The Road to Hana can take all day so pack enough sunscreen, water and food for yourself and your party. I highly recommend  getting out early on the road to Hana before it gets too hot or too crowded. This area is full of winding roads and someone gets motion sickness almost every time we drive it. Plan accordingly. Here are some of our favorite stops along the Road to Hana:
 Twin Falls 
Twin Falls is the first stop on the Road to Hana. This spot is incredibly underrated, which is awesome because it will most likely be really uncrowded. Make sure you don't stop after the first falls unlike most visitors who think they've seen it all. The falls are great for swimming but use caution with unsafe water levels and flash floods during periods of heavy rainfall. 
Huelo Lookout & Fruit Stand 
This cute little fruit stand is located around mile marker 4. We bought pineapple and it was delicious. This stop is just off the road so no hiking is required. Lookout isn't the best but it's fun to stop and get some fruit, plus the fruit stand is incredibly photogenic.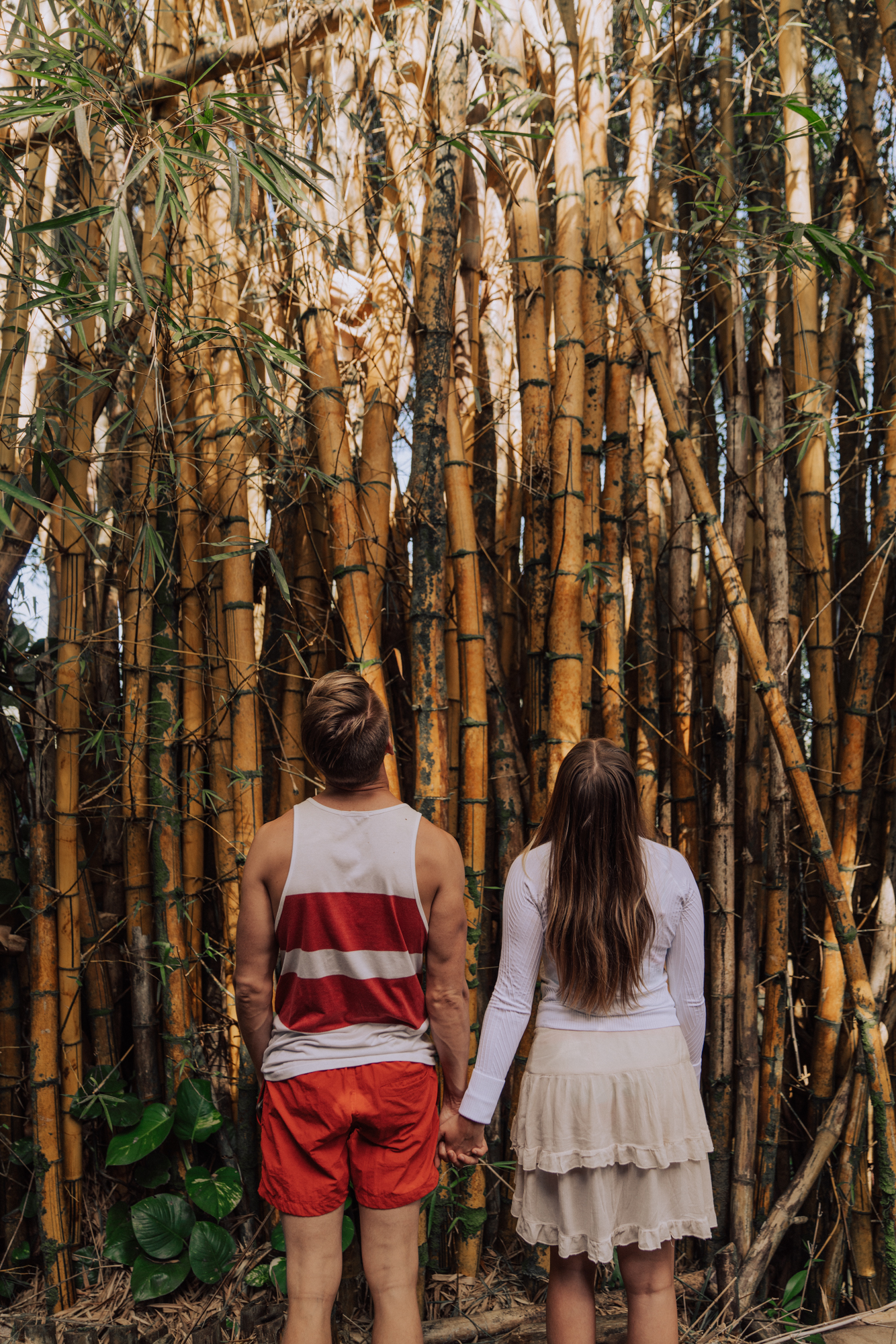 Maui Garden of Eden 
The Maui Garden of Eden is right around mile marker 10. Entrance for the Garden is $12 per person. You can walk through the garden but there is a drive through option. The Maui Garden of Eden consists of 30 acres of really pretty botanical gardens and is a great place to explore as a family. There are loads of ducks waddling around that the kids would love to watch. Trails are perfect for walking and are mild enough for seniors and young kids. 
Hanawi Falls 
Hanawi Falls is around mile marker 24. It is right off the road, but doesn't have tons of parking. The trail is really short but it may be difficult for young kids and seniors as you have to use a rope to climb up and down a steep little path. It is super fun to take a dip in the refreshing spring water. 
Stop for Lunch at the Best Food Truck 
Click here to see what I am talking about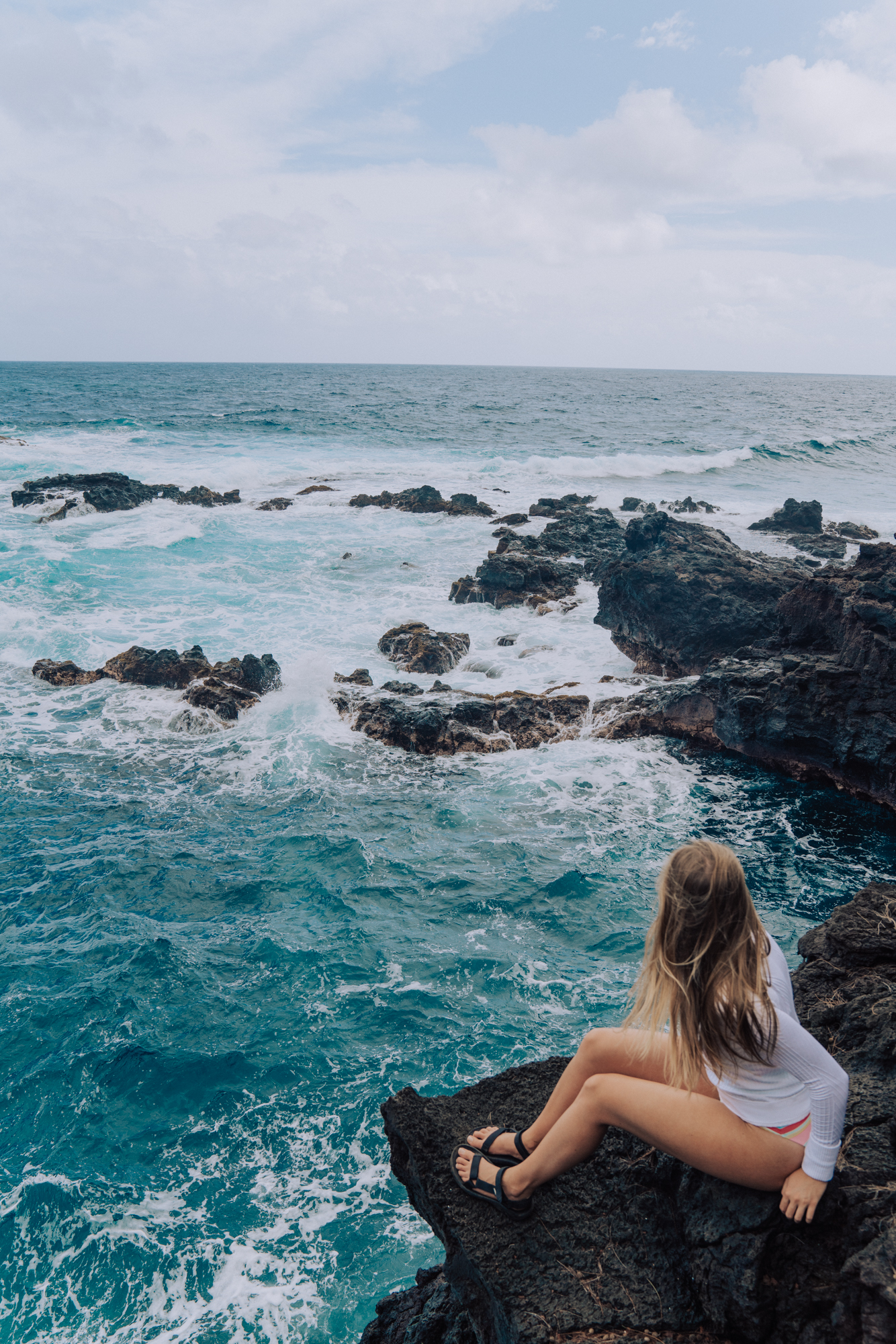 Wai'anapanapa State Park 
This is also known as the black sand beach and is located at mile marker 32. Black sand beach can be super crowded, but it is definitely worth stopping at such a unique beach! Swimming is not recommended at this beach as the tide is super strong, so pay special attention to your little ones. 
Wailua Falls 
Located right before Oheo gulch. This is a spectacular waterfall that can be seen from the road, or if you are feeling adventurous you can hike for a better vantage point.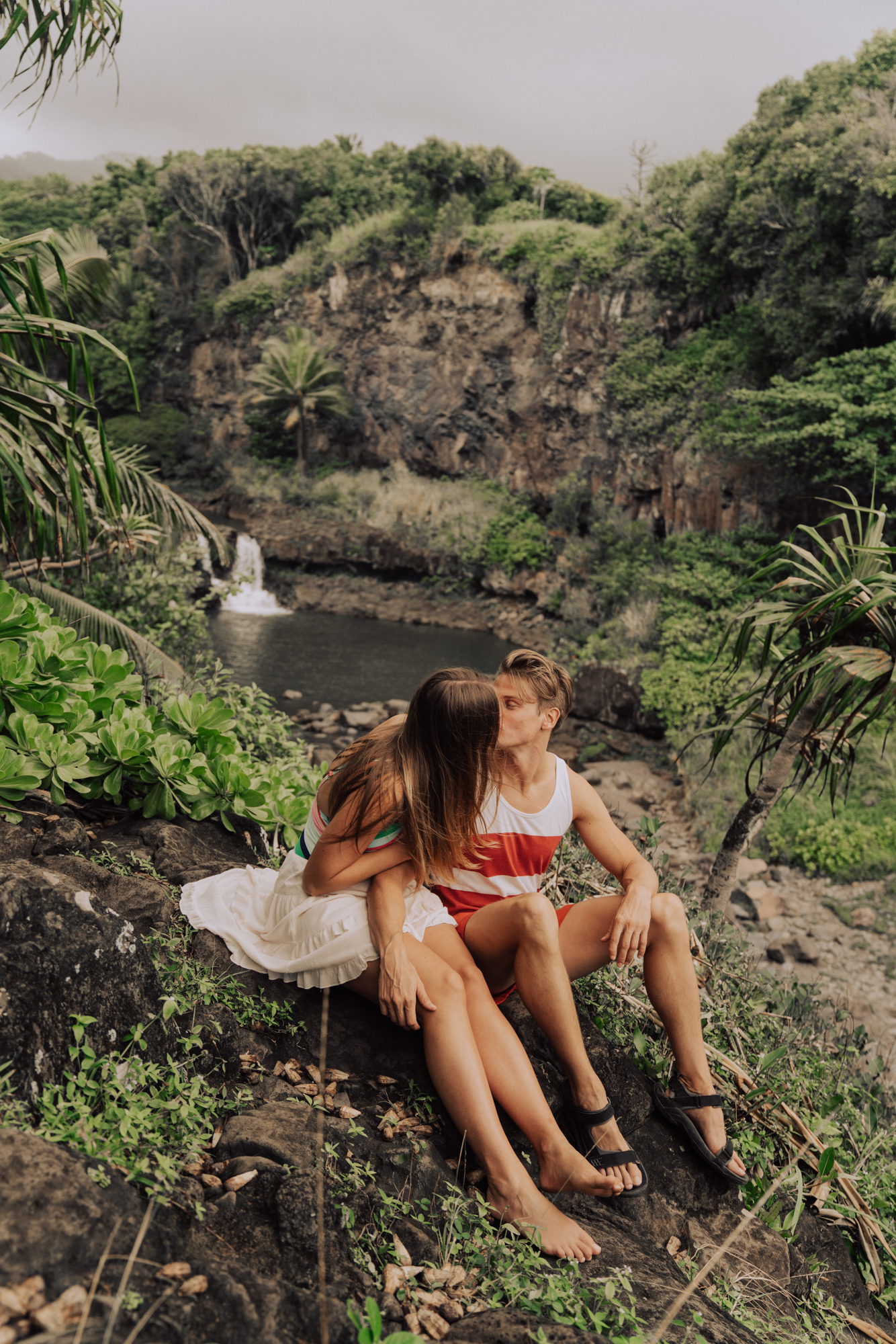 Oheo Gulch  (7 sacred pools)
10 miles passed Hana town near mile marker 42. Parking is $12 per person or $25 a car. The hike is super easy and is suitable for children and senior citizens. When water levels are at the right condition, there are 7 pools that you can swim in!
Pipiwai Trail 
12 miles past Hana town. This trail is also described as the bamboo forest as most of the trail is lined with bamboo shoots. The entire hike takes about 2 hours and is 4 miles round trip. You can experience ocean views, multiple waterfalls and lush vegetation.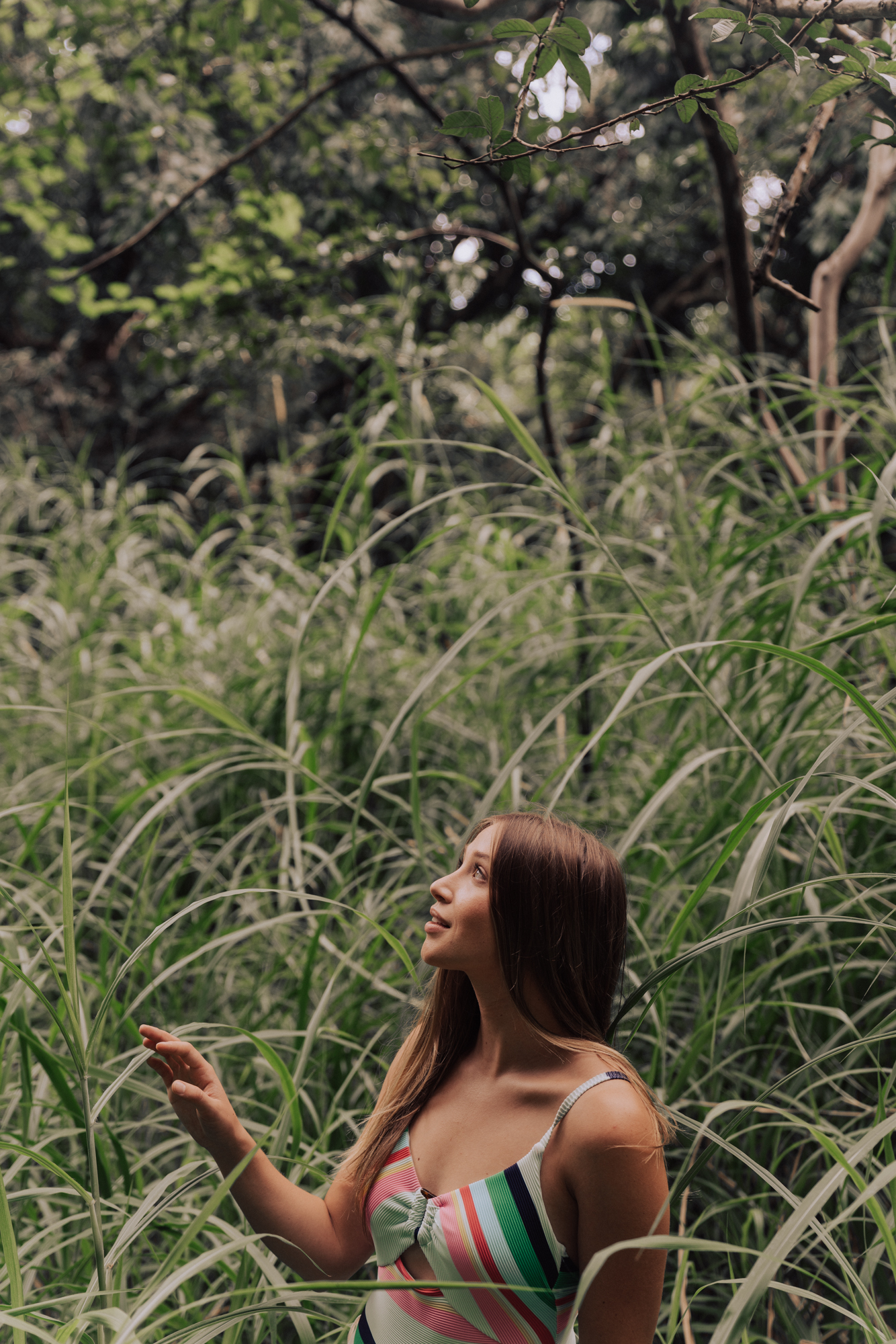 Red Sand Beach (Kaihalulu Beach)
This hike is not suitable for young children or senior citizens. Wear shoes that have enough traction because the trail is steep with loose gravel and cliffs. At the end of the hike you will find the stark view of red sand against the vivid blue color of the water.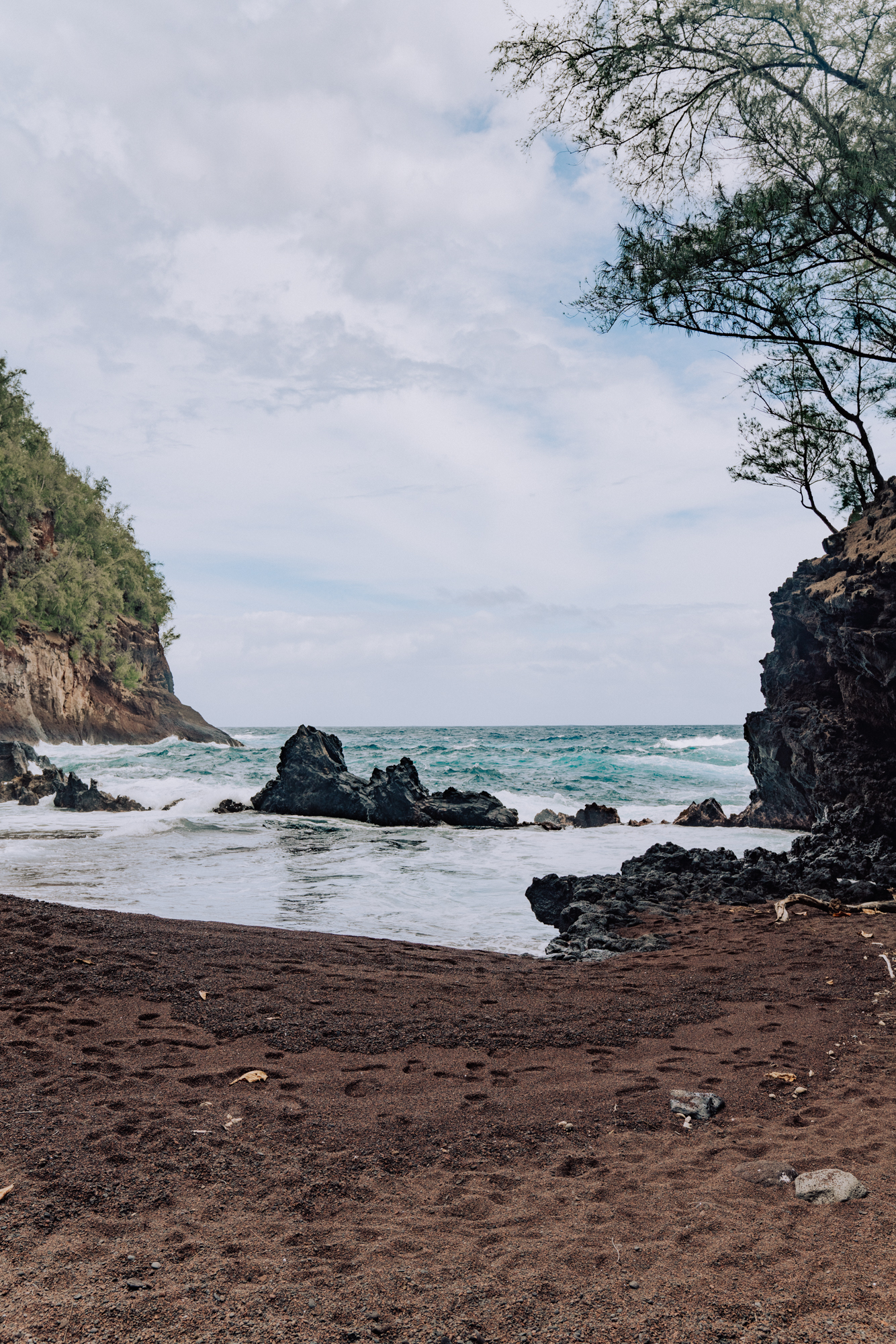 Waioka Ponds (Venus Pool)
This is a great spot for mild cliff jumping! Make sure you exercise caution anytime you cliff jump and be aware that weather can affect conditions of cliff jumping. If you don't want to cliff jump, you can hike to the bottom and take a refreshing dip. 
Want more of Hawaii? You don't need to look any further. Download our Hawaiian coloring page and our Maui coloring page. Nothing brings the Aloha spirit more than coloring the beautiful islands of Hawaii!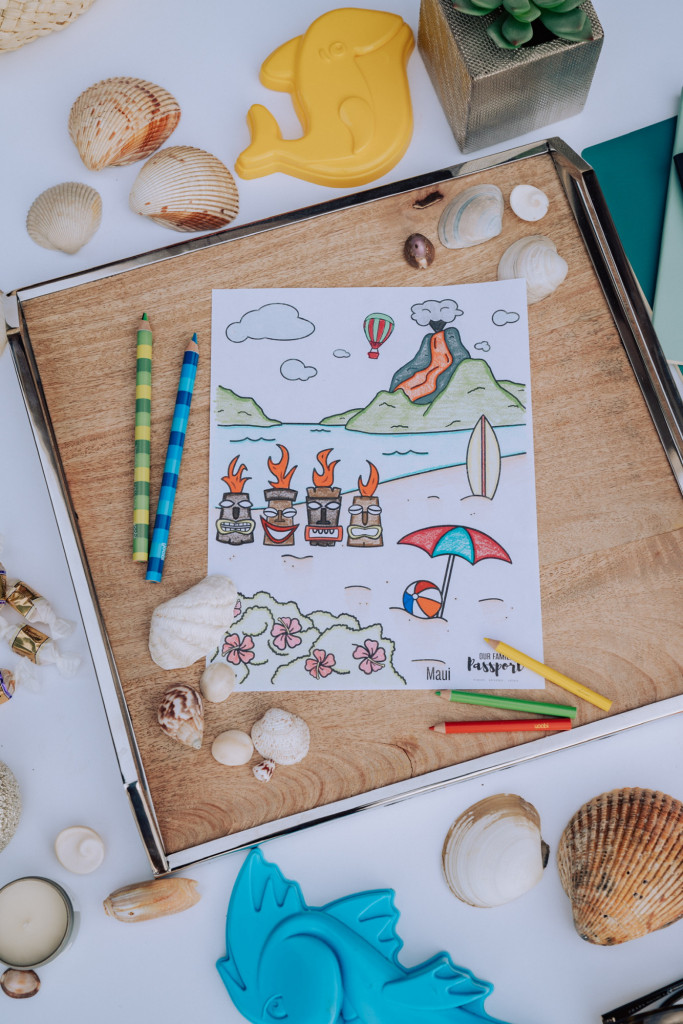 There you have it! There are so many awesome free things to do for free in Maui that will give you an authentic and exciting taste of Hawaiian life and culture. I am so excited for you! Let us know your favorite activities to do as a family in Maui!
Xo, Sav