Romantic is often the word that comes to mind when thinking about Charleston SC. And that is so true… BUT, we are here to talk about family travel so the obvious question is "What can kids do in Charleston SC?"  Climbing ivy, shady lanes, history, interesting museums, wildlife, the list goes on. The truth is that there is SO much to do in Charleston, SC with kids that it can seem a little mind-boggling trying to decide how to best spend your time together in this beautifully preserved Antebellum city.  We recommend spending at least 3-5 full days in the city and surrounding area to get a good taste.  There are a few things that you just can't miss and we break it down to tell you all of the cannot miss things to do in Charleston SC with kids!
Located on the Ashley River and only 10 miles from Historic Downtown Charleston, Magnolia Plantation is 500 acres of the historic old south.  The vegetation is more natural here than at other plantations in the area, and we like that. You can easily spend a whole day wandering to your heart's content.  Visiting here is without a doubt one of the best things to do in Charleston SC with kids.  Make sure to hit the petting zoo.  From deer to fluffy bunnies, to peacocks and wobbly geese, your kids will have a hey-day seeing and petting some of the cute critters that call this small zoo home.  Be sure to have some spare quarters on you to purchase some dry food to feed the animals.  Machines are just outside the gates of the petting zoo.
Next, make sure you wander all the way around glassy Big Cypress Lake looking for turtles, alligators, snakes, and waterfowl. We even saw a beautiful big owl overhead in the mossy trees.  Be careful as the blackwater does have many alligators.  We saw one lunge out of the water to try and grab a squirrel.  The gator missed the squirrel but it was a sight to see. Do not attempt to feed the alligators and stay on the path and you will be just fine.  
There are many guided tours at the Magnolia Plantation. Take a tour of the Magnolia house.  The Nature Train takes you around the grounds to different habitats, the nature boat guides you through the canals of a 100-acre former rice field, and a 45-minute tour takes you to the preserved and restored slave cabins.  We recommend this and think this is a must-do if you are visiting.* This provides a needed perspective on some of our country's dark history.  If you have time to only visit one plantation with your family, make it Magnolia.  There is a little bit of everything here.
*In regards to visiting plantation homes, see this Conde Naste article An Ethical Guide to Plantation Tours. 
While Magnolia Plantation is one of the best things to do in Charleston SC with kids, it is not super conducive to a stroller, although it can be done (a jog-type stroller would be ideal). Most of the pathways are gravel, so be aware of that.  Also, because it can be SO hot we recommend visiting early in the morning or late in the afternoon or evening for the best experience.  Bring along some insect repellent.  We have visited twice.  One time the bugs were not a problem, but the other time they were.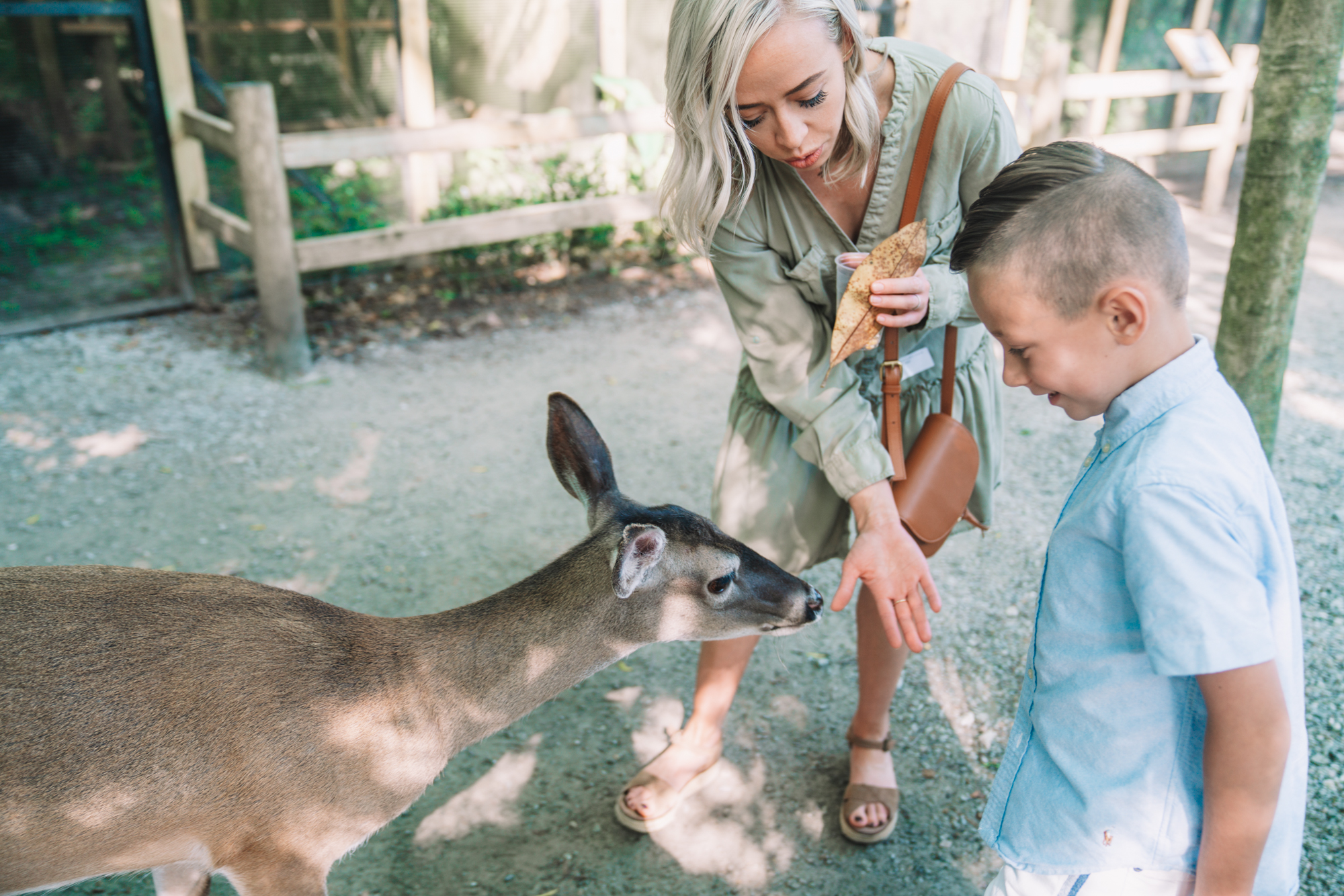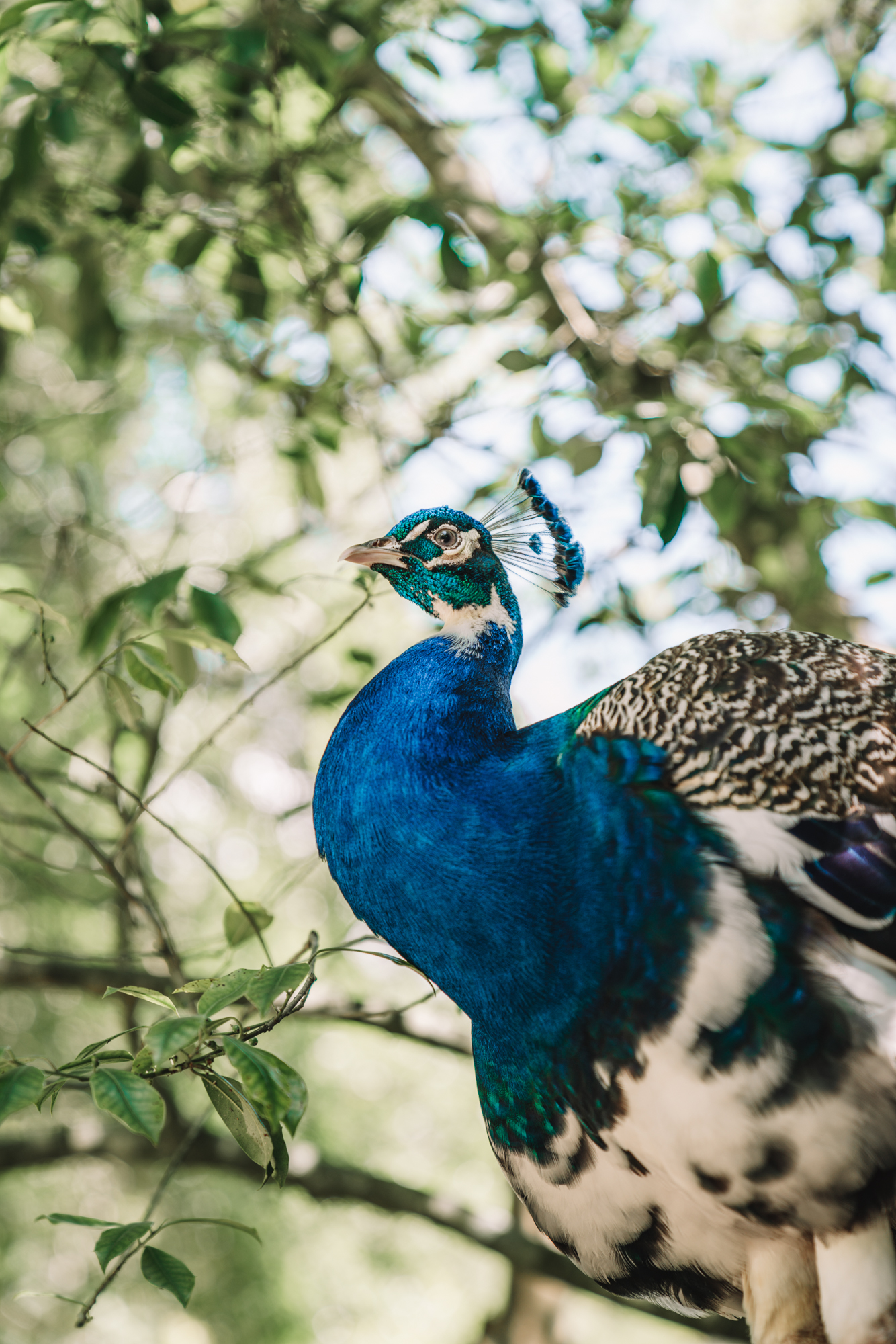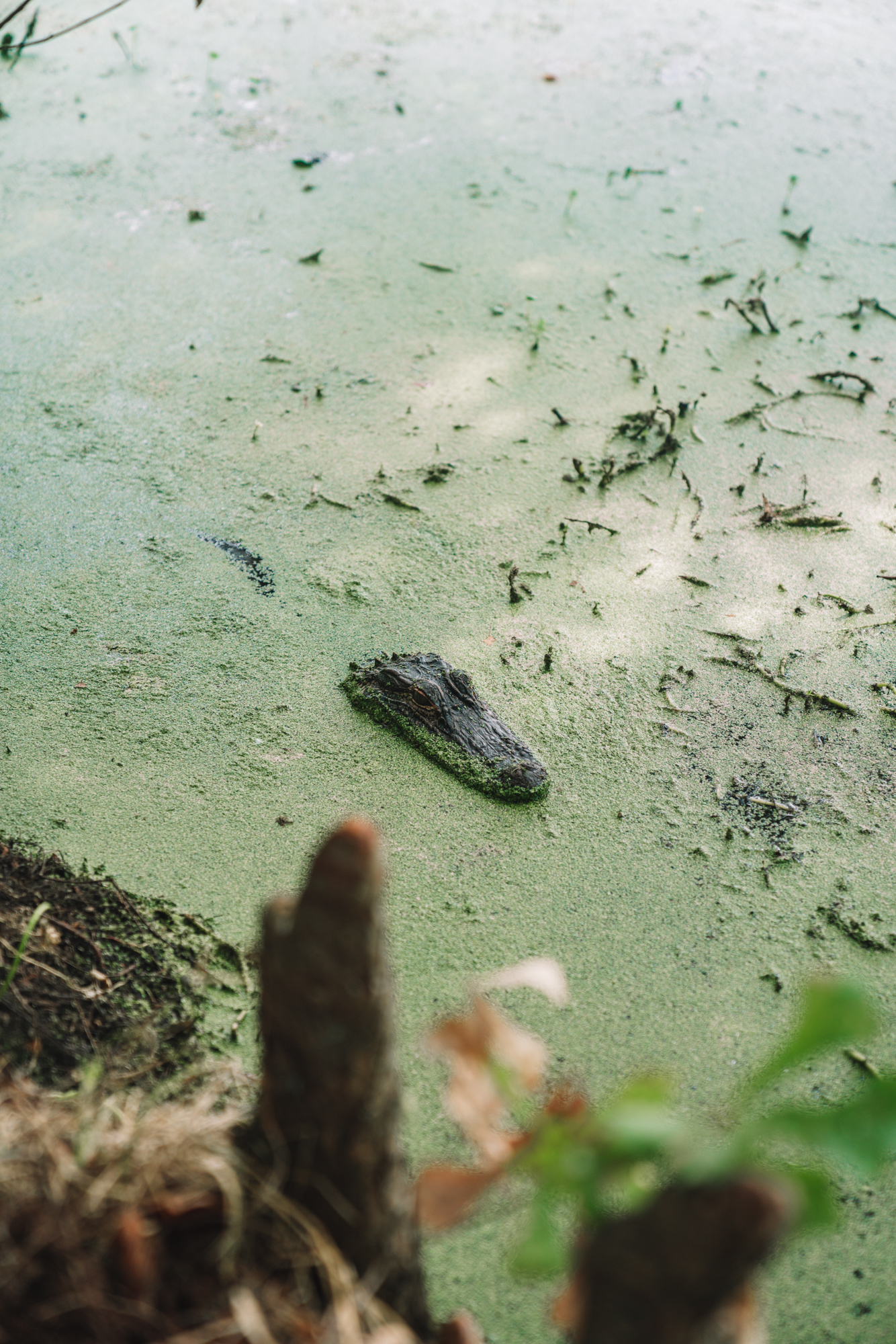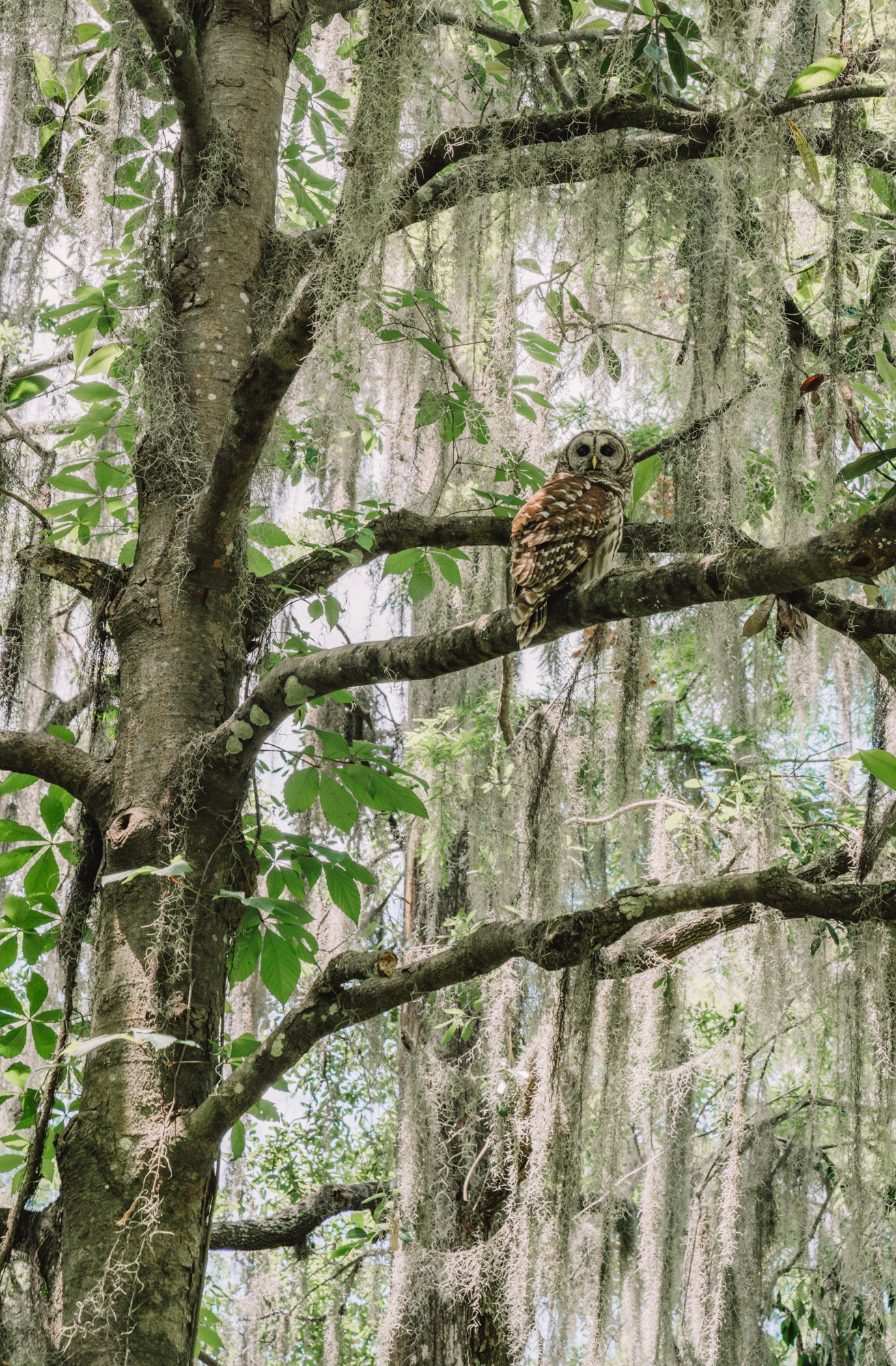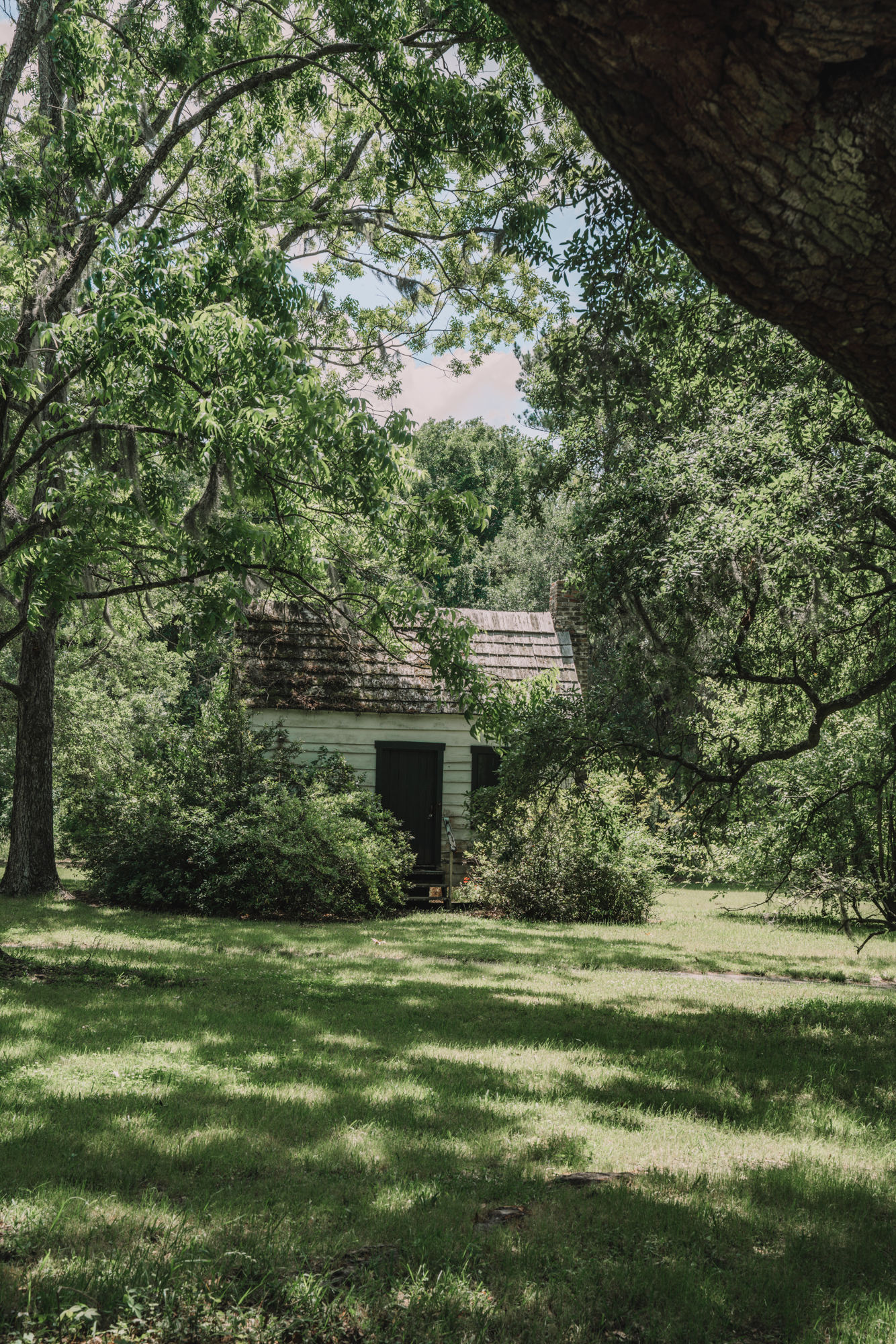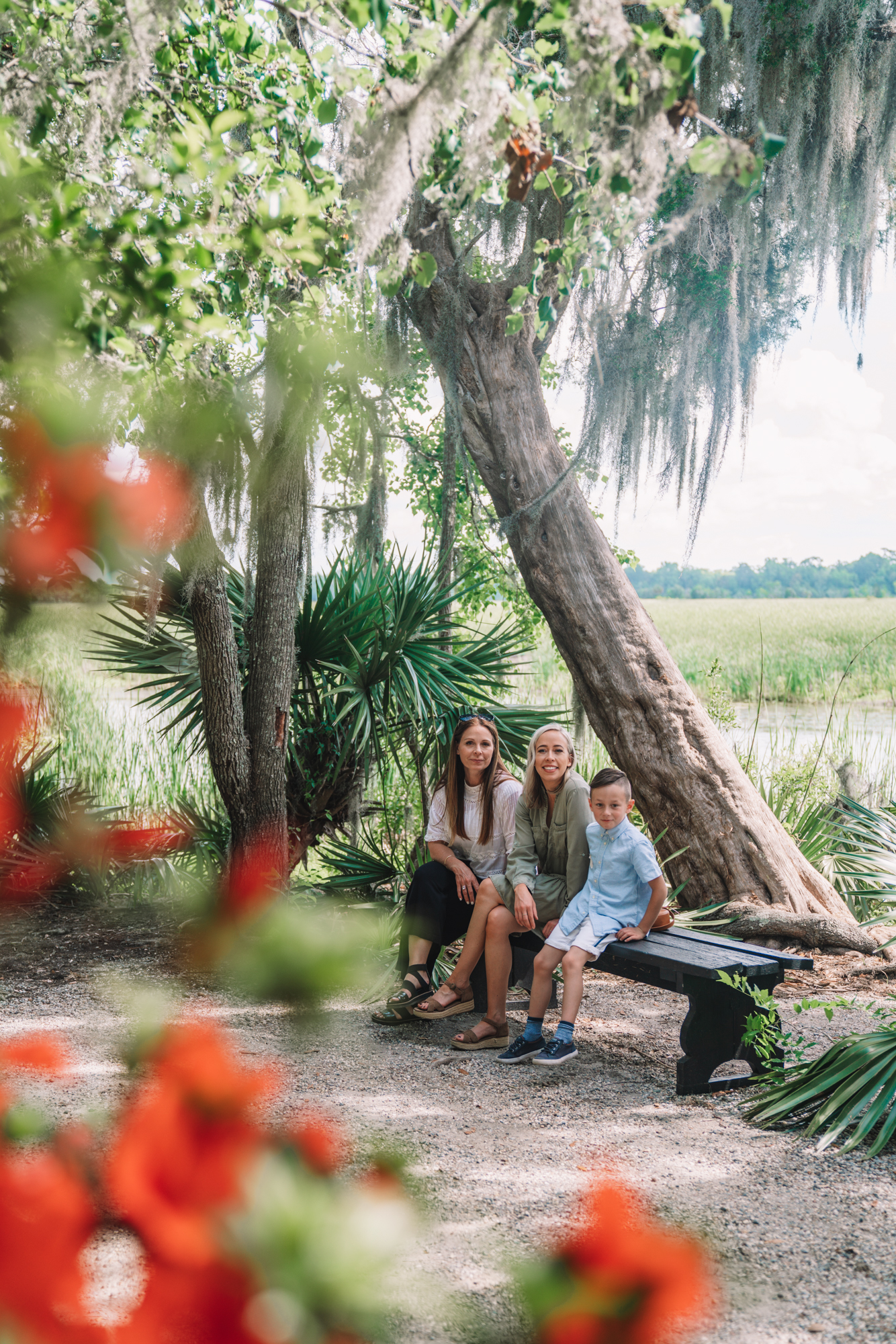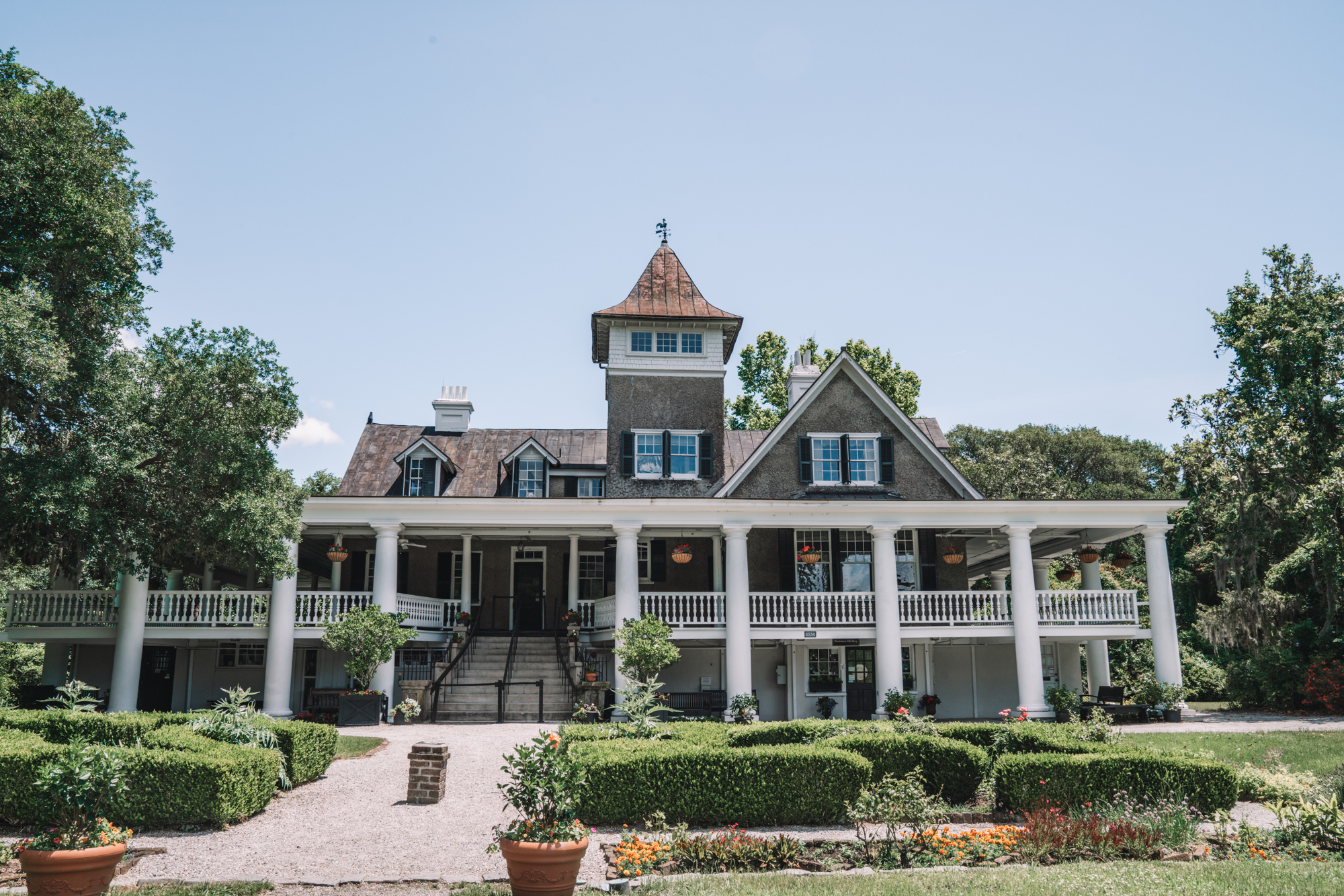 DO NOT MISS the  Audubon Swamp Garden within Magnolia Plantation (it's a separate ticket but well worth it)! It is one of our favorite family activities in Charleston SC!  We saw many turtles, frogs, snakes, a nest of baby alligators, big alligators and a rookery where baby birds are nursed in the trees above the blackwater swamp.  There are many pathways and raised platforms for walking and for viewing at a safe distance. It was quiet and peaceful both of the times we visited.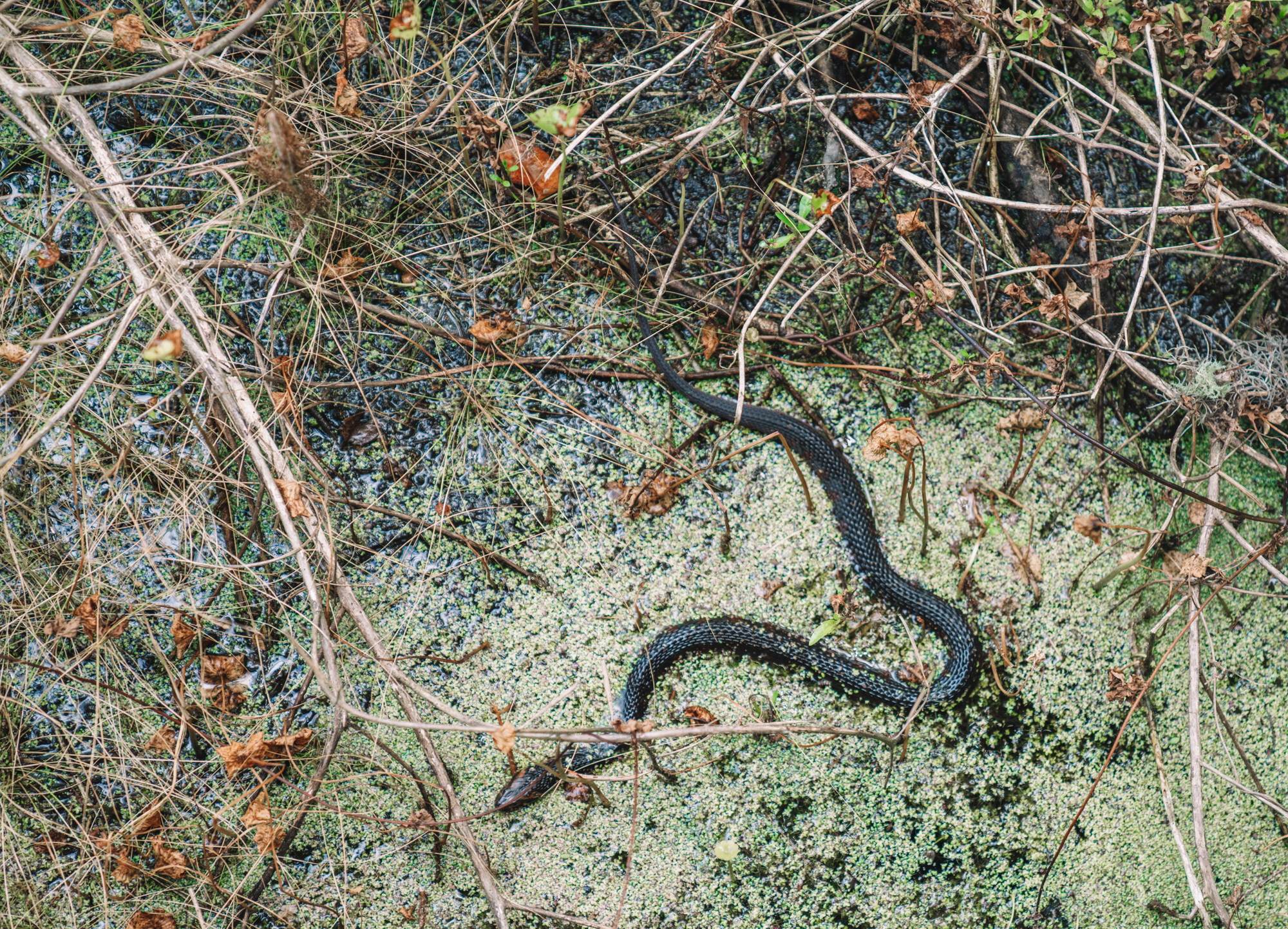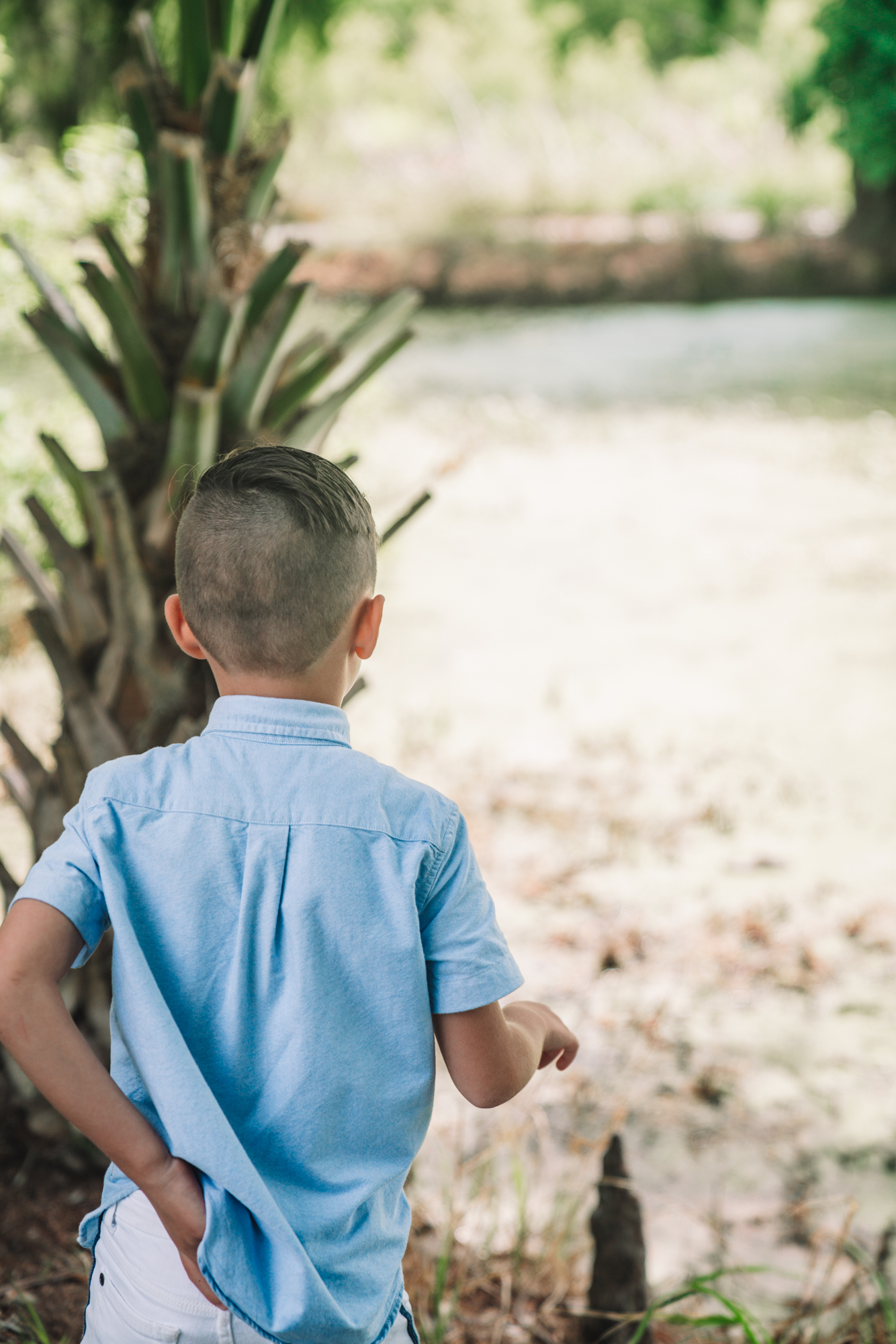 Getting ready to visit the swamp with your children? Prepare them by coloring our alligator coloring page based off of Kiawah Island, SC!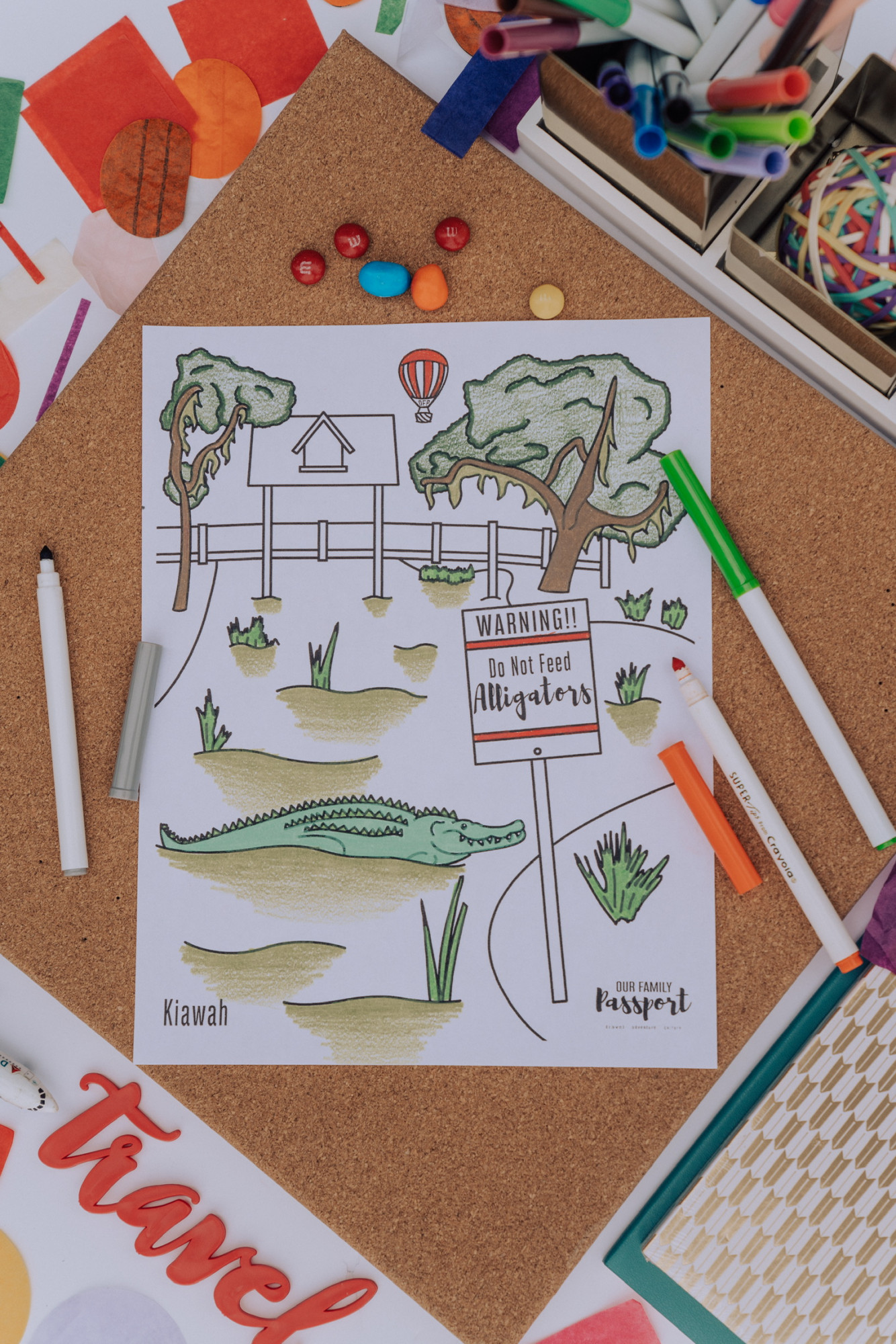 If you have some extra time on your visit, another fascinating thing to do in Charleston SC with kids is visiting Middleton Place.  It is reported to be the oldest landscaped garden in the U.S., and with its manicured greenery it feels much like 18th century Europe.  The kiddos will enjoy seeing the farm animals in the stable yards. Another unique thing about Middleton is that workers demonstrate different skills from the time period such as potters, blacksmiths, and carpenters. Beckham loved watching the blacksmith make tools on an open fire.  Middleton could also be challenging with a stroller but the littles will enjoy just running and playing through the gardens.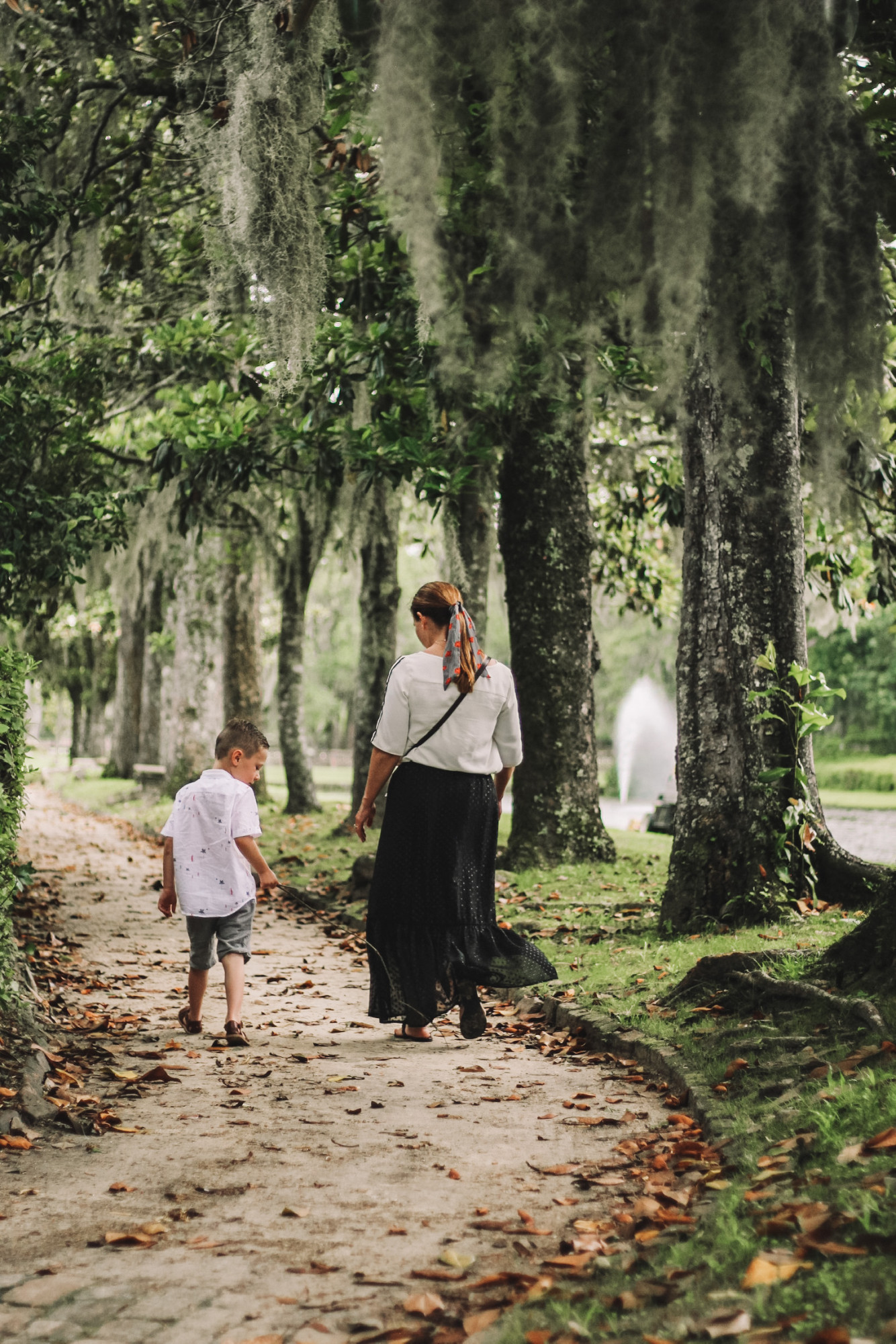 4- Take A Carriage Ride
See Charleston the classic way… on a guided horse and carriage ride.  This will offer a good overview of the city and a taste of the grandeur and charm of Charleston. We suggest doing this activity one of the first days of your visit to help you get acclimated to the layout of the city. Hour-long daytime and evening tours are available, as are group tours and private tours.  Riding through historic Charleston with an informative guide is helpful and FUN! The draft horses are beautiful and well cared for.  This is one of our favorite things to do in Charleston SC with kids BUT some carriage companies do not allow children.  We suggest Palmetto Carriage Works or Old South Carriage.  During peak season travel, book your tour ahead of time for the best selection of times. 
Take a short drive from downtown Charleston to see the famous, and OLD, Angel Oak Tree!  Located on picturesque John's Island, the Angel Oak Tree is reported to be over 400 years old (although no one knows exactly).  Its longest branch spans over 187 feet long and it stands over 65 feet tall.  Part of a public park, you will find the old Angel Oak at 3688 Angel Oak Road, John's Island. It's one of the best things to do in Charleston SC with kids! Trust us when we say that you have not visited the Charleston area without seeing this beautiful oak tree.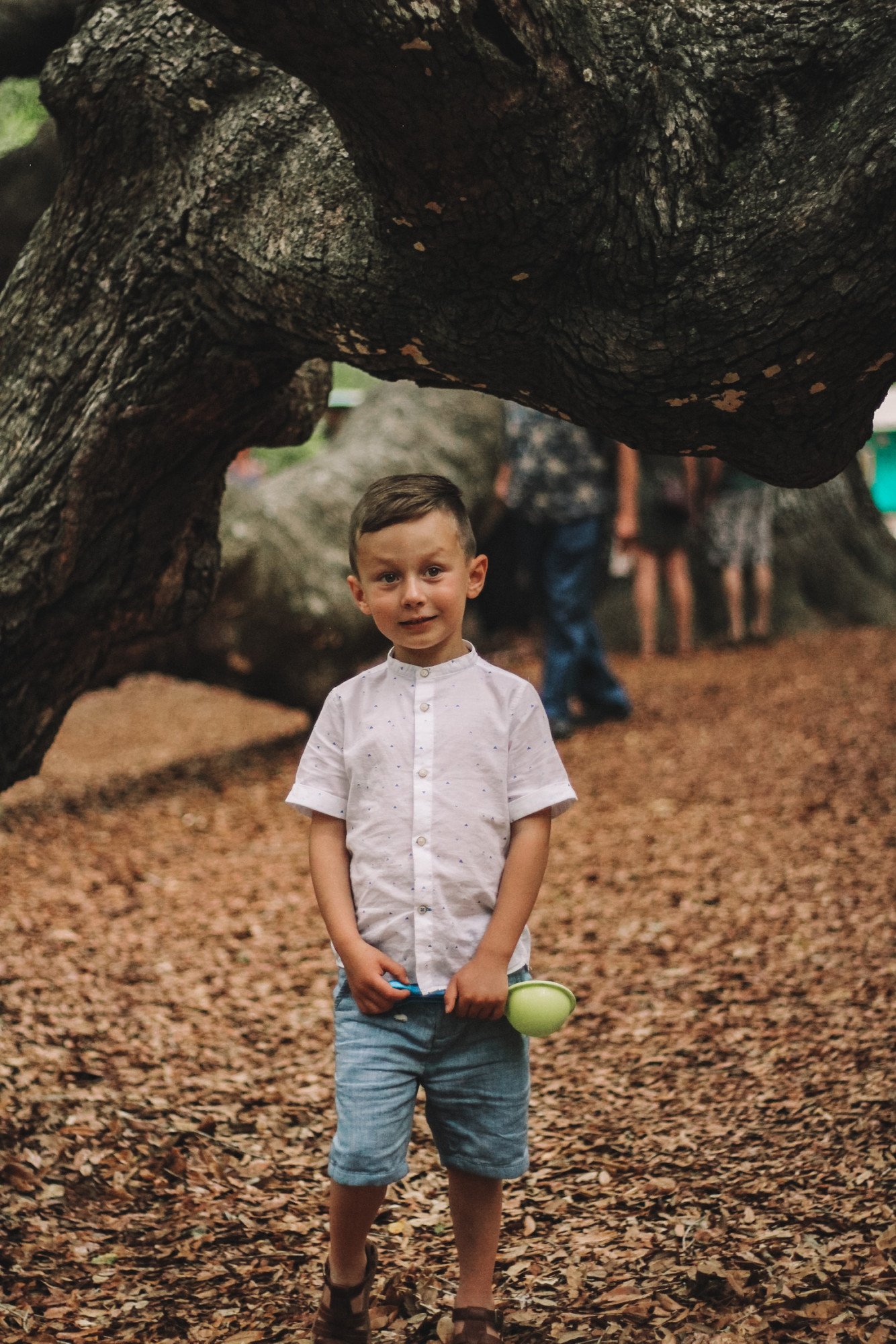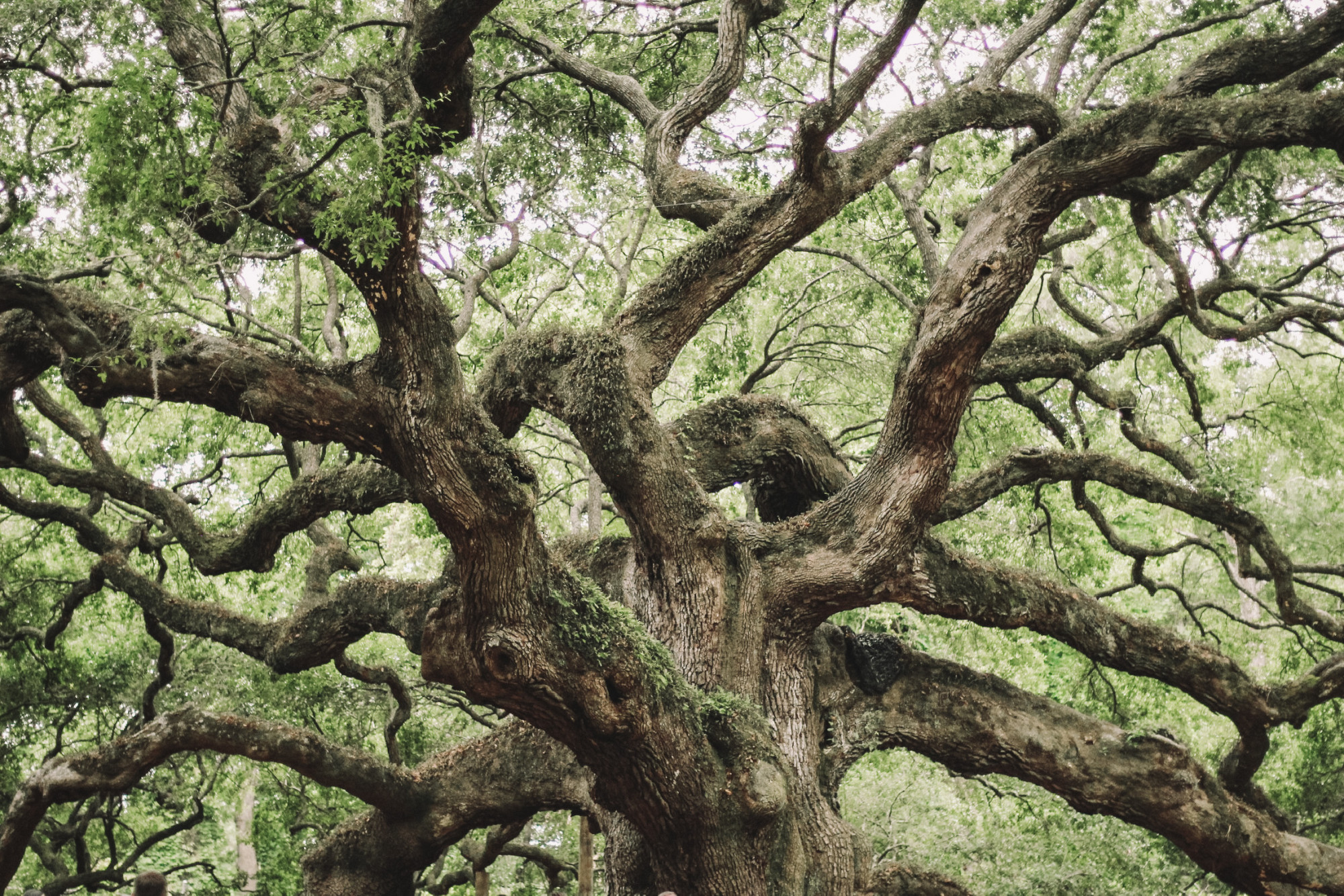 6- Wander the Area Known as South of Broad
Historic Charleston is filled with more than three centuries' worth of landmarks, parks and gardens and beautiful architecturally notable houses and buildings.  The area known as South of Broad has the best of the best.  A short wander (although we recommend a long wander) through this area and you will quickly see why exploring this area is one of the best family activities in Charleston SC!  Do not miss Rainbow Row. 
Rainbow Row is a collection of 13 colorful houses sitting along a public park known as the Battery. They are the most photographed of any houses in Charleston and you are sure to recognize them.  Which color would you choose if you were to live there?  After viewing the houses on Rainbow Row, make sure to wander the park to see the several cannons (Beckham loved the cannons), statues and monuments.  Battery park is also a great place for a waterfront picnic under the shady trees.  Tradd Street and lower Meeting Street are two of our favorite streets to wander, but there are treasures to be discovered on every street and around every corner.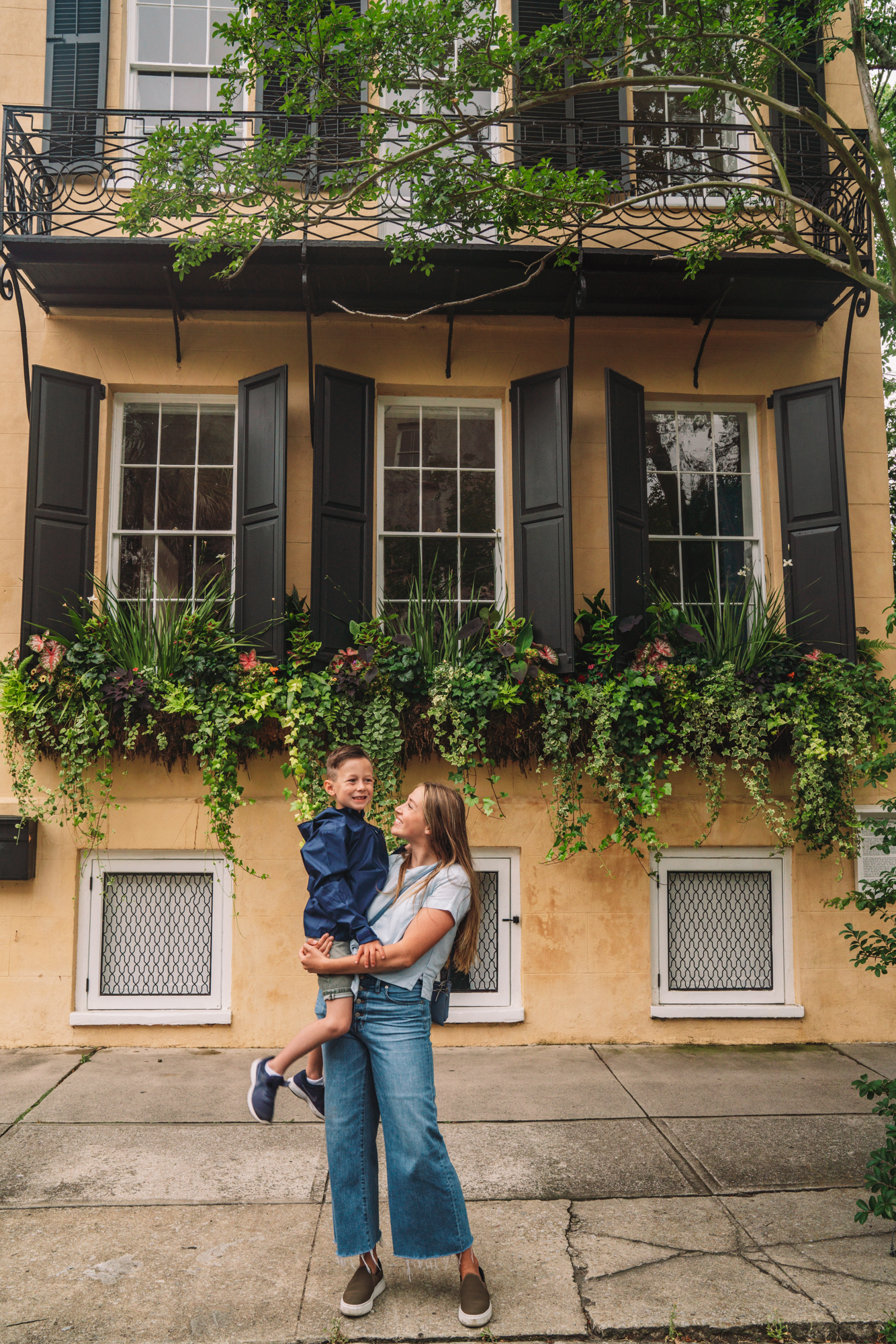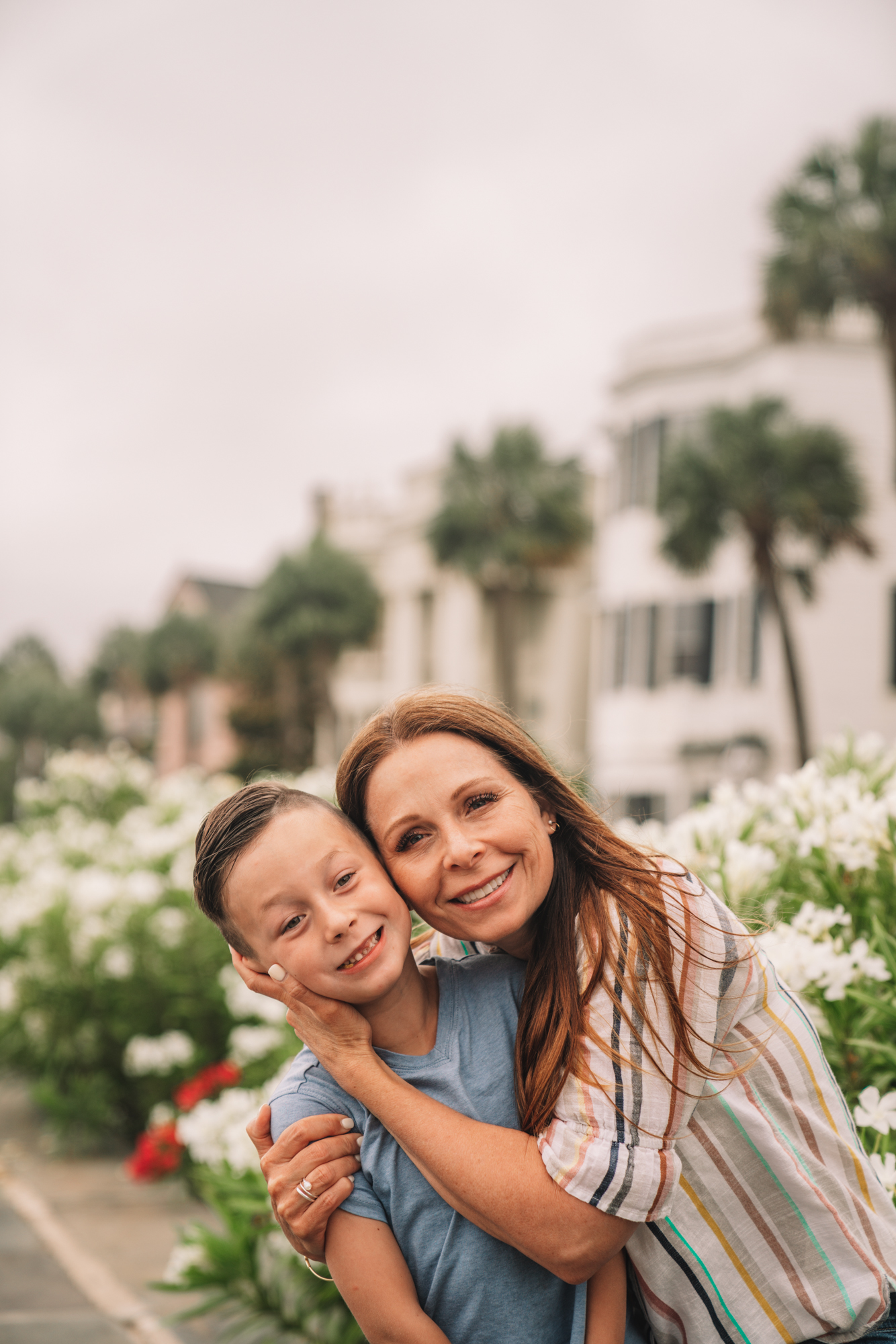 Wandering the South of Broad is such a fun and FREE activity! Want more free things to do in Charleston? Check out Free things to do in Charleston!
7- Hit The Beach
When we are asked what to do in Charleston SC with kids we cannot overlook the beach scene.  There are several notable beaches in the Charleston area, each with their own vibe.  We find that no matter where we go, some beach time is always a hit, especially if the heat and overload of historical facts are getting to the littlest members of the family. It's a good break!
 Folly Beach is a long barrier island and the vibe is come-as-you-are, funky and hippie through and through. Families are everywhere enjoying the sun and surf.  The area also has golf cart rentals to cruise around in, bike rentals, and tons of beach fun for the whole family. Many restaurants are within easy walking distance from the beach. Toward the west end of Folly Beach, there is a facility with changing rooms, bathrooms, and showers.
Lots of vacationing families head to the  Sullivan's Island beaches. With over 2 miles of beach, you will find shallow waves, soft fine sand, and plenty of fun for the whole family.  This quiet and subdued area exudes laid-back charm.  It is a beach lovers paradise and a great option for a play day in the sun. The parking can be a bit tricky here (but free and doable) and there are no bathrooms.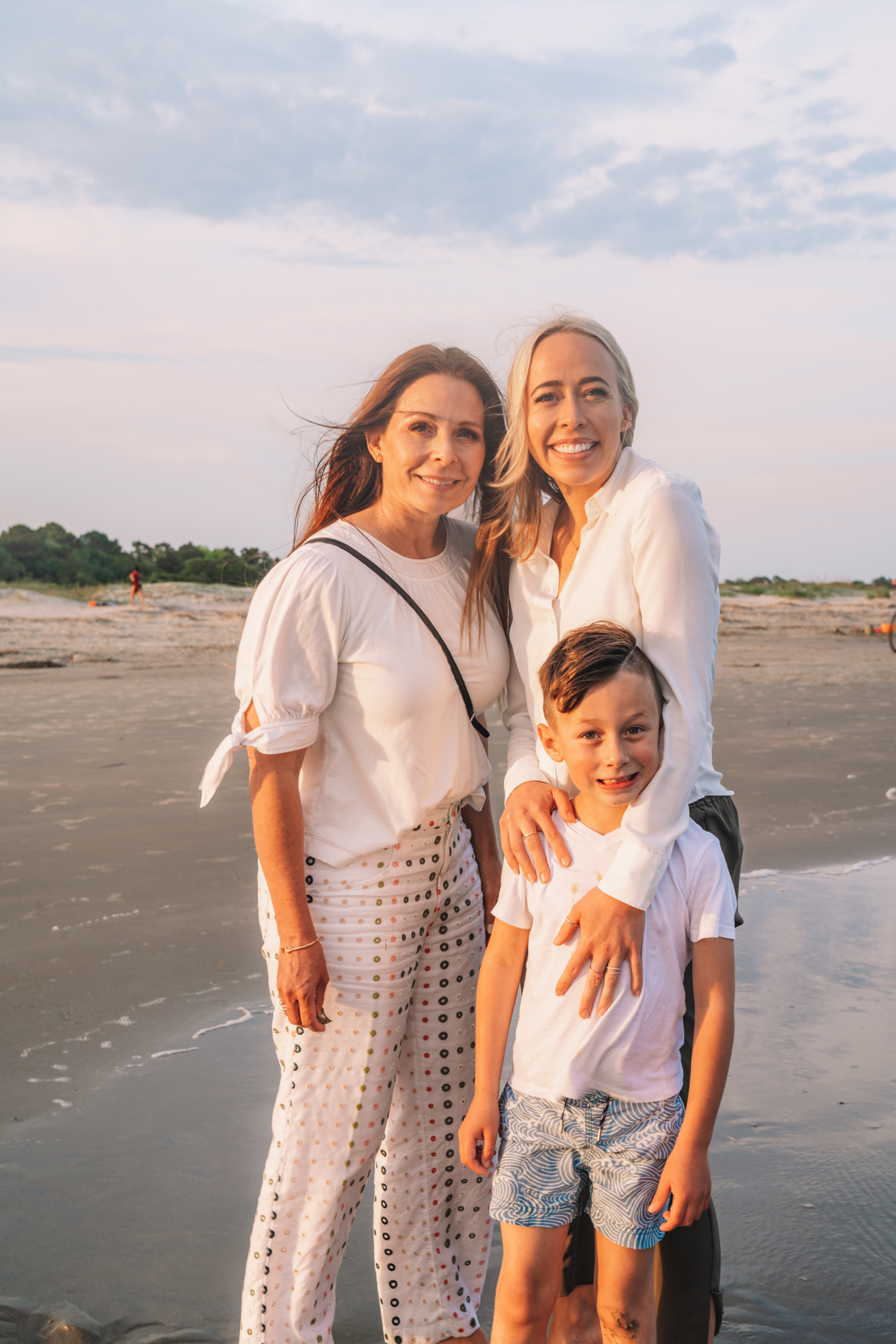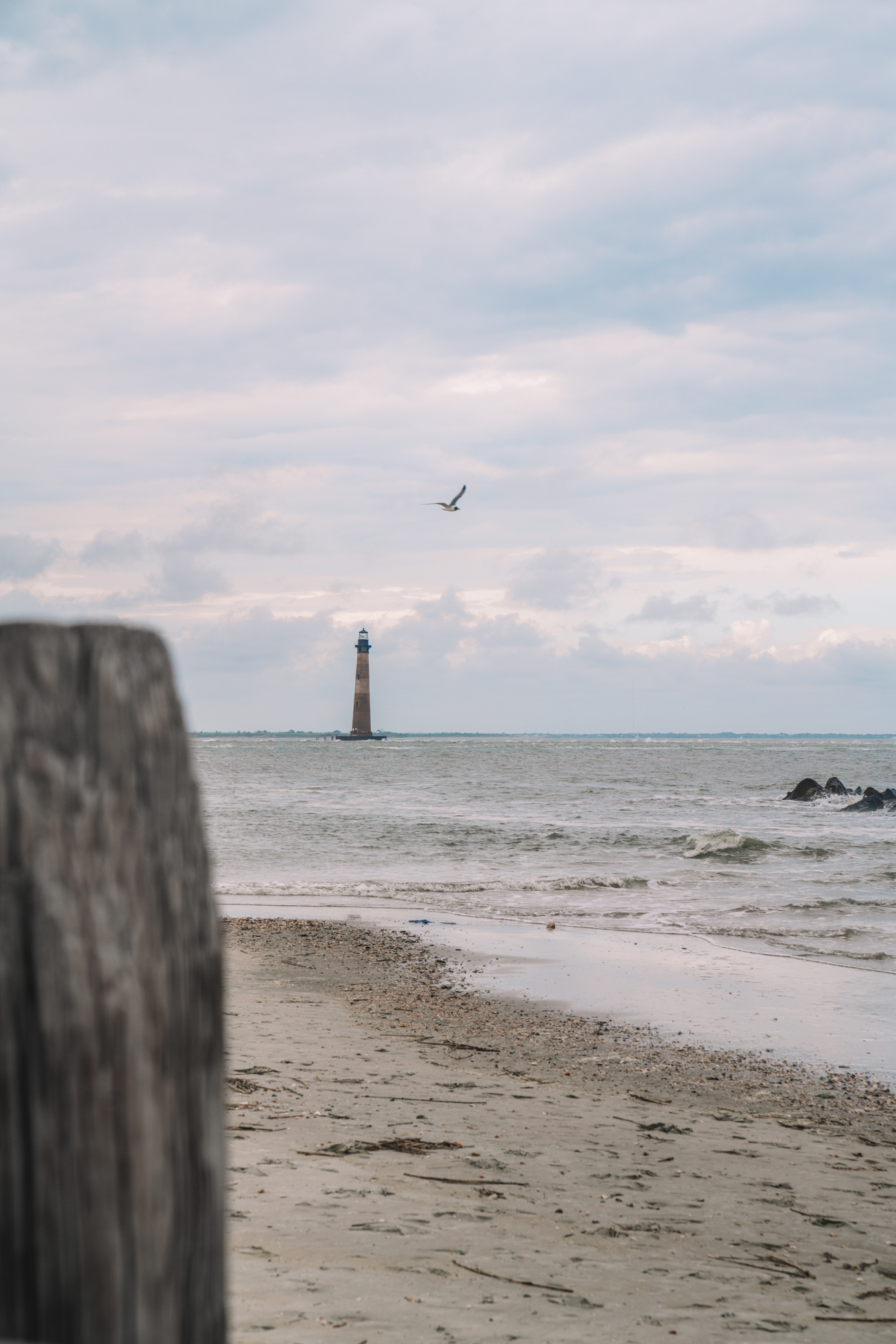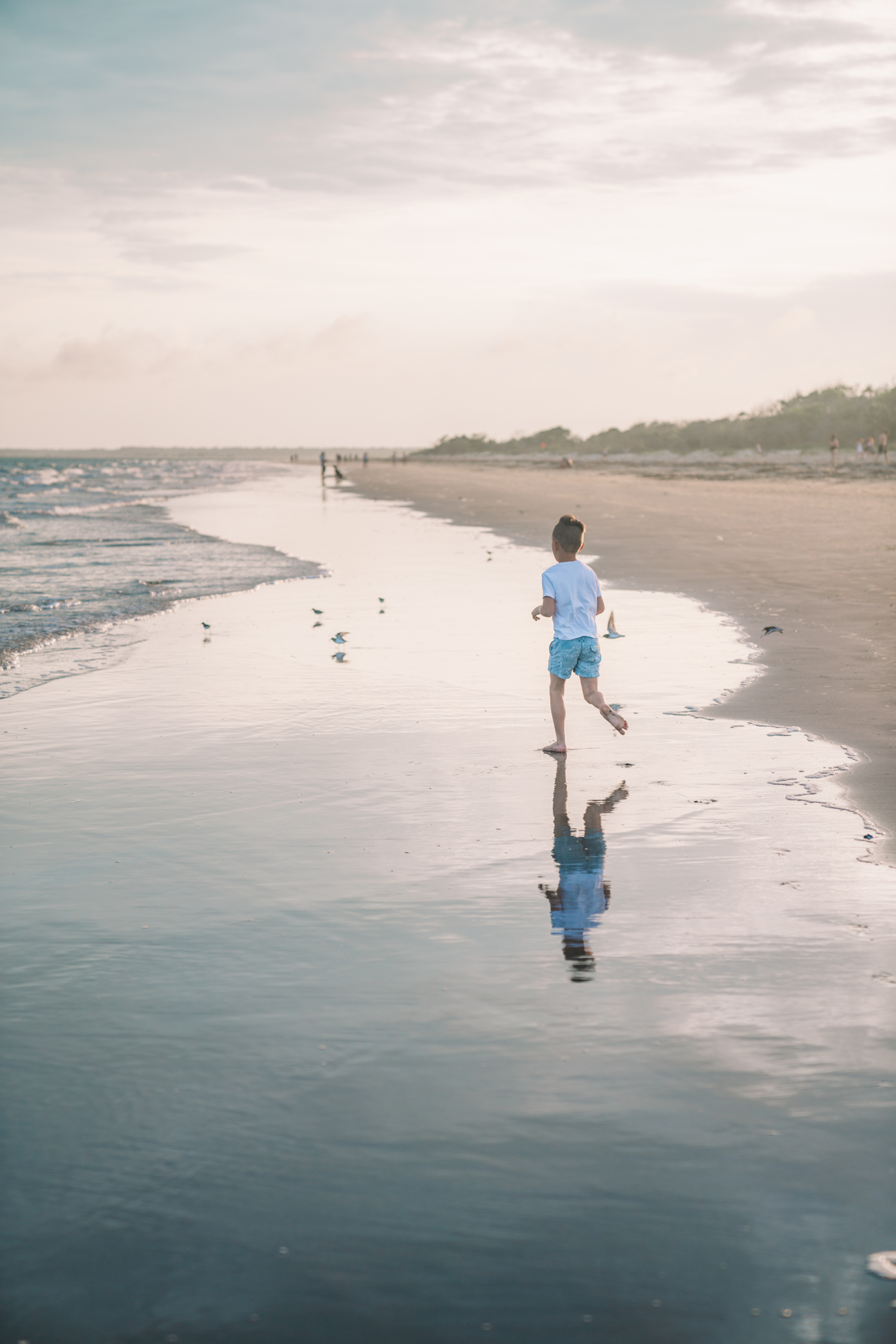 Listed on the national register of historic places, Charles Towne Landing is THE place where English settlers first established the colony in 1670.  In all honesty, this state park was not our favorite thing we did in Charleston but it is one of the most educational things to do in Charleston SC with kids.  
Start inside with the exhibit hall that is all about the landing of the Carolina ship that brought settlers, information about building a colony, information on slaves, where the model of slavery came from (slavery started in Charles Towne and I learned a lot ) and indentured servants. Children will need some guidance and explanations here.  It will be much more educational if parents guide and help their children gain some kind of knowledge while making their way through this little museum before heading outside to the History Trail.  
The History Trail is a meandering paved pathway that is 1.5 miles long with picnic tables, examples of common lodging, cannons, and defenses against invaders, archaeology sites, an African American cemetery, and the trading ship Adventure.  It is walkable (that's what we did), but having walked it, we would recommend renting bikes instead (available for rental at the visitors center) and biking along the path, stopping at the various exhibits along the trail.  The best exhibit along the trail is the trading ship Adventure. All in all, It was a long hot walk. Children might tire quickly. 
Next, you can visit a 1-mile natural habitat zoo with bears (indigenous to the area; who knew), bison, wolves, elk, pumas, otters, and other critters the early settlers found in the area. Kids will of course love this.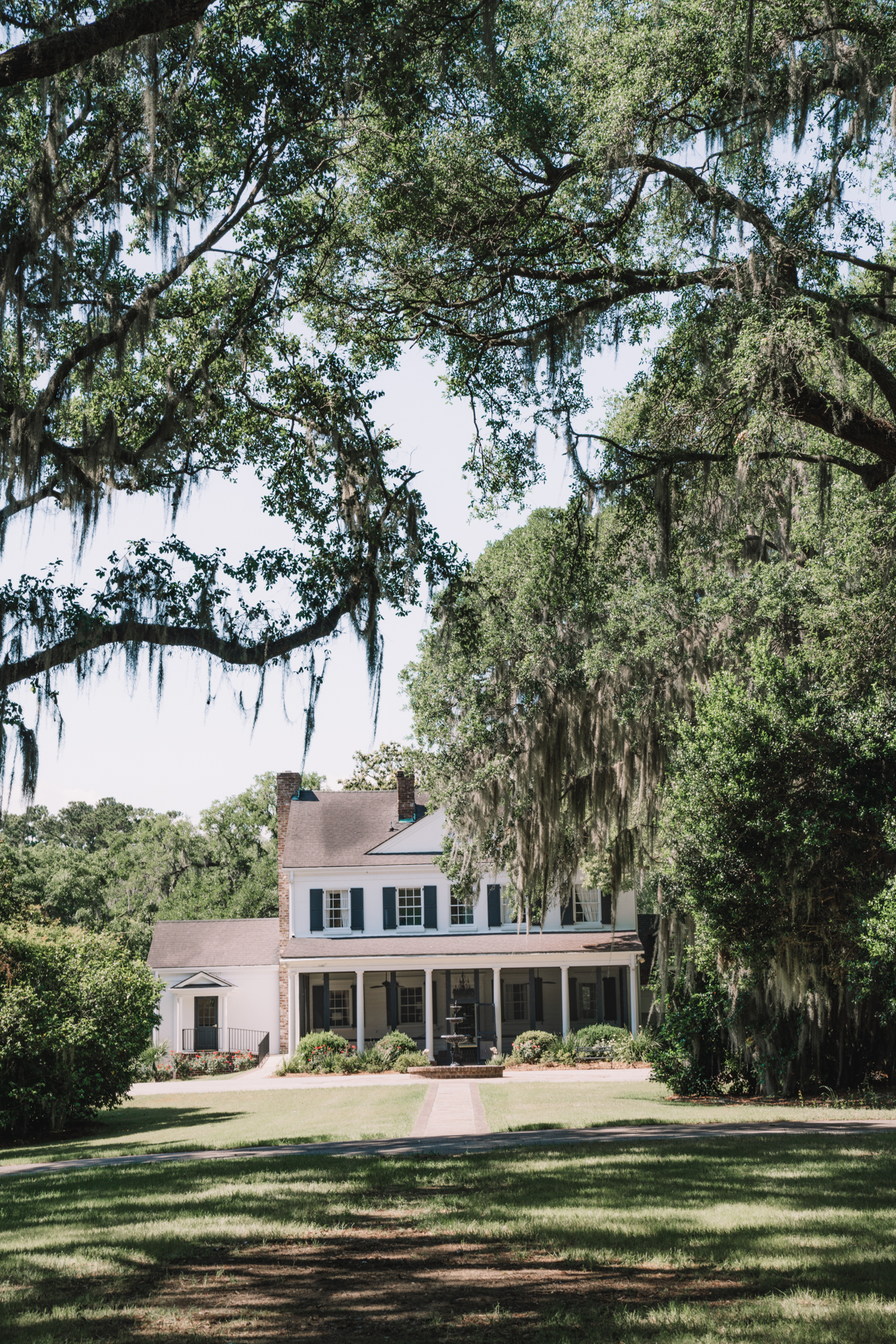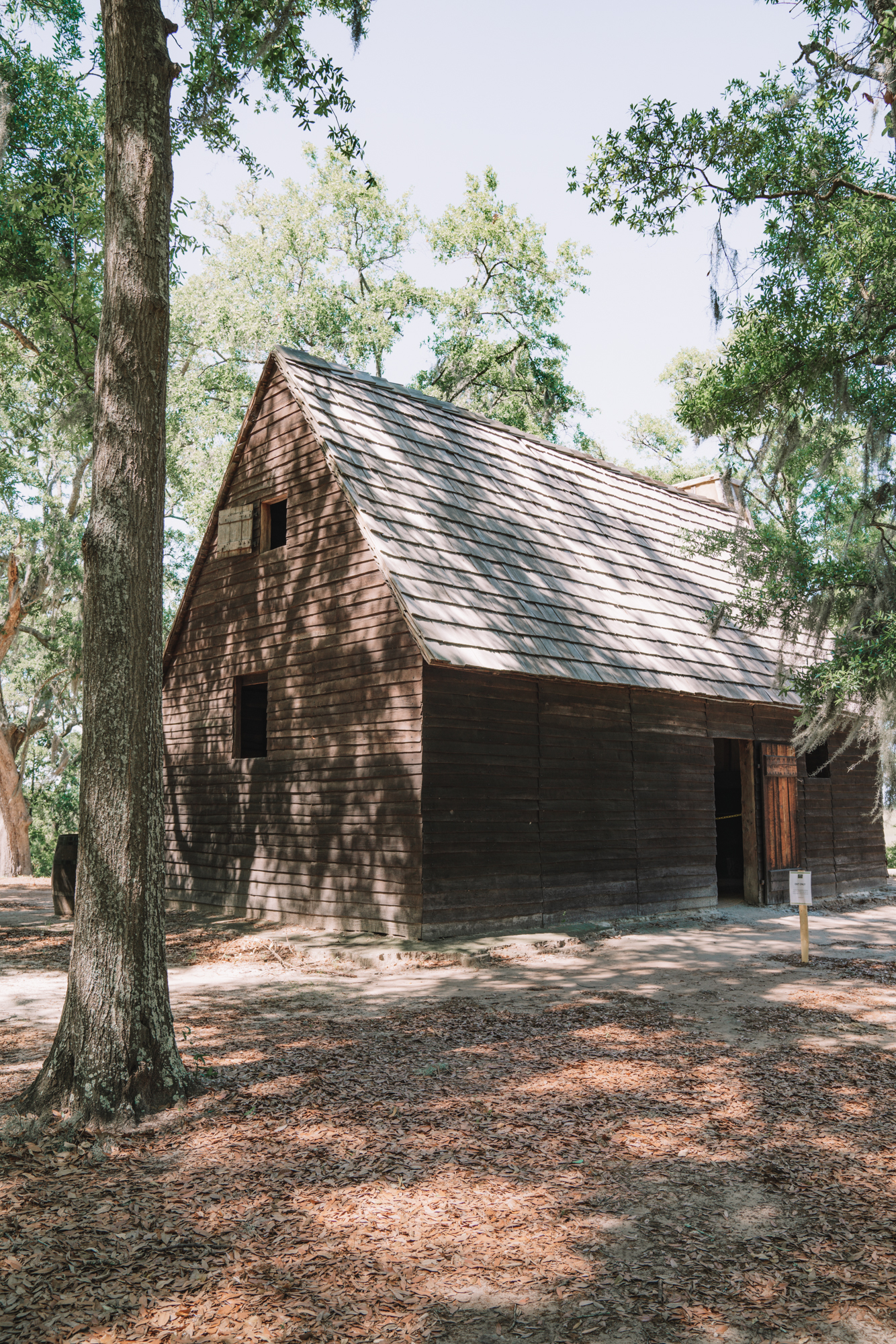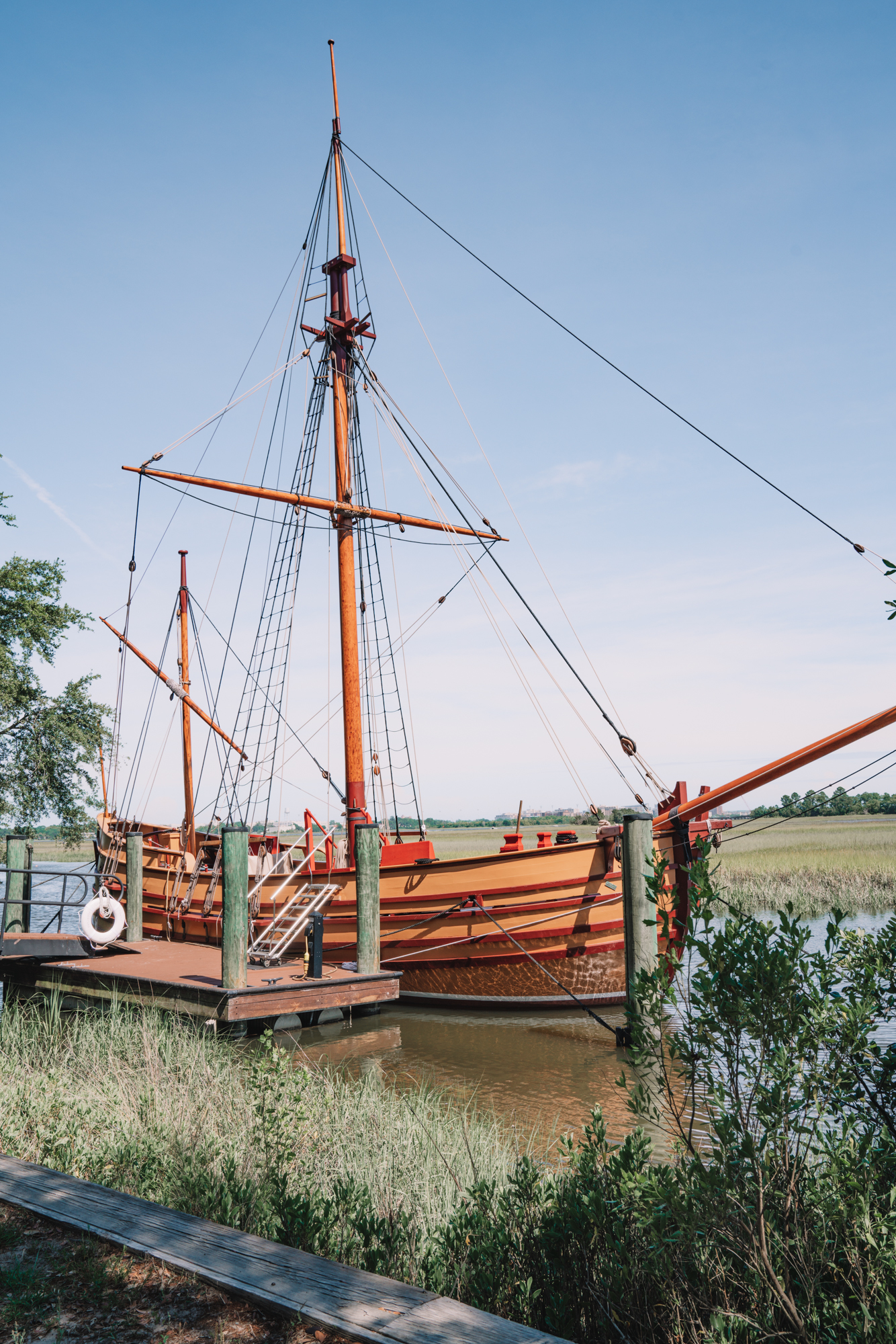 Smaller than many aquariums we have visited (and you adults will find it quite expensive), but we still think that a visit to the aquarium is one of the most fun things for kids to do in Charleston SC.  Especially if you are trying to escape the heat, the rain or the plentiful history in this city. There is plenty to keep the children entertained (and learning) inside.  Located right on the water in Charleston, you can easily walk or if you have a car, parking is a few blocks away. 
There is an entire section focused on the rehabilitation of turtles that are either threatened or endangered.  Once rehabilitated here, many are released back into the wild.  This turtle rescue program is one of the highlights of the aquarium.  In addition to turtles, the tallest tank in North America is here. Children 8 and older can take part in the "feeding frenzy" feeding the residents of this giant tank.  Guests can also feed the rays for the cost of the food, which is $5.00.  Such a cool experience.  Another hit with the younger crowd is the touch tank that houses starfish, little sharks, and very prehistoric-looking horseshoe crabs.  The aquarium is stroller-friendly and it is easy to navigate around the displays. The staff here always receives high marks for their friendliness and helpfulness.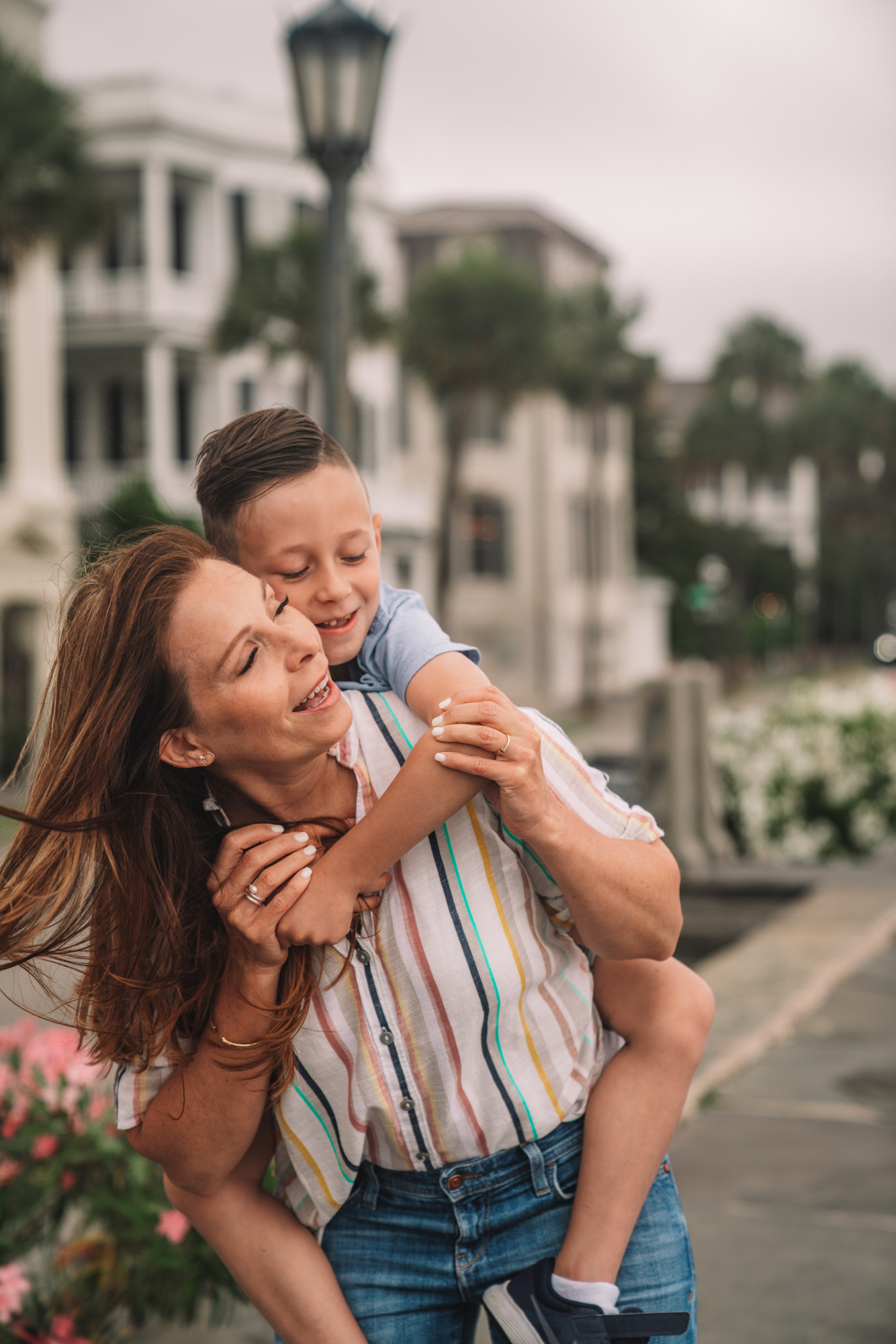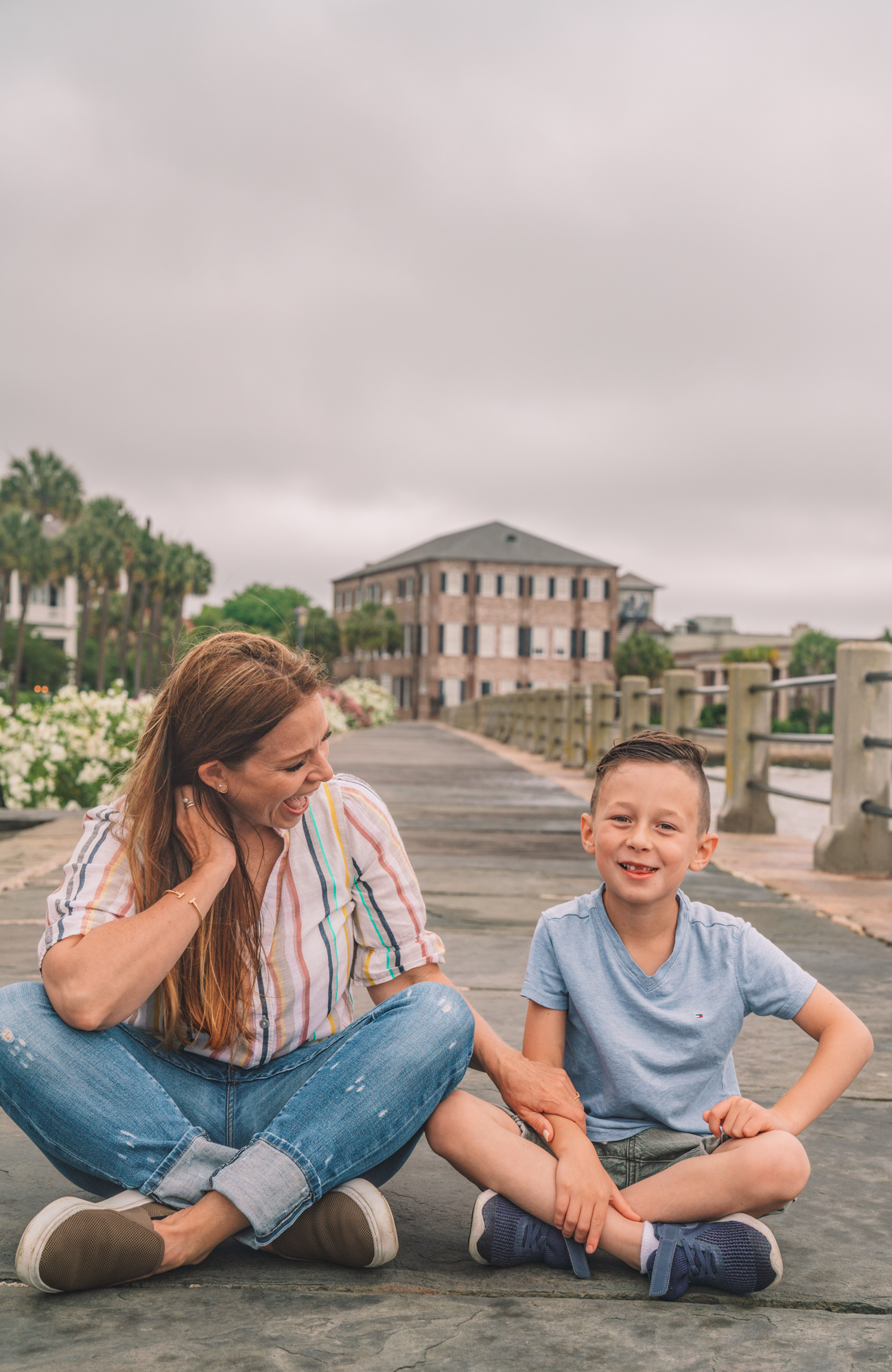 10- Take a Step back in Time at

Fort Sumter
Walk in the footsteps of the Civil War soldiers at this National Historic Site. Fort Sumter is where the first shots of the Civil War were fired. Cost includes a 30-minute harbor tour onboard a boat and an hour at the site.  You will see the era fortifications as well as a museum, and a gift shop.  If you enjoy learning about history then a visit here will be a good use of time.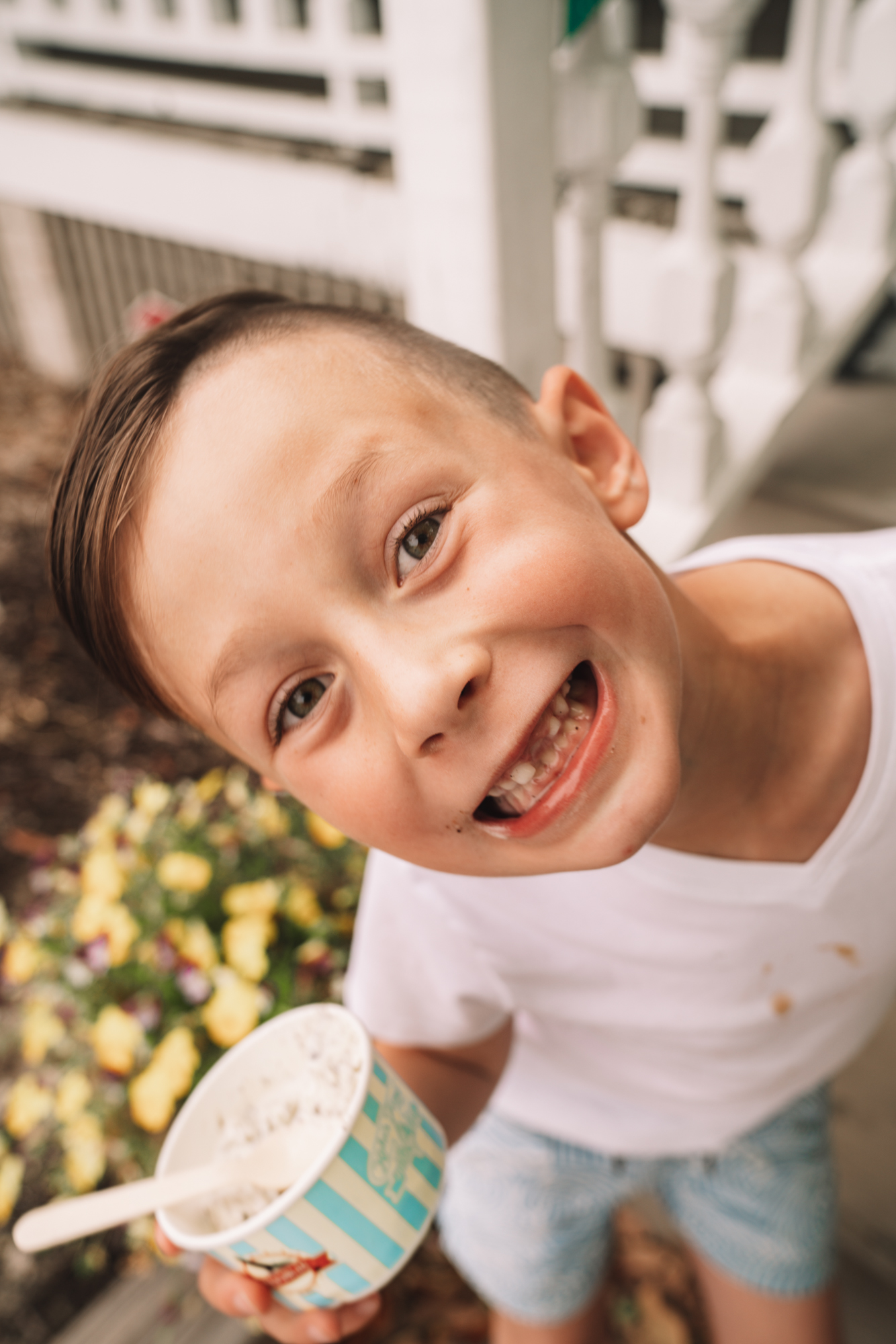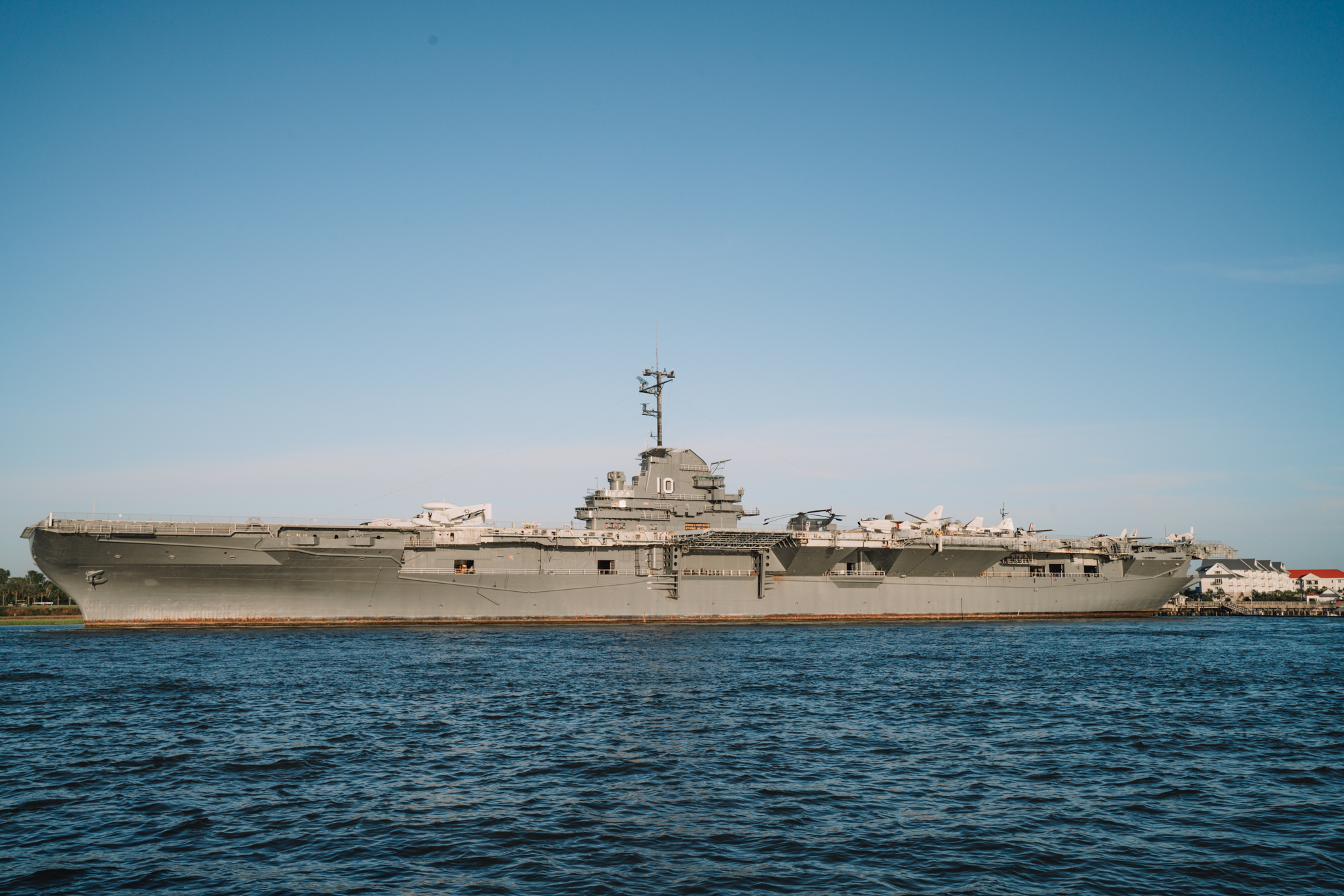 Grounded now, but with stories to tell, you can step aboard and tour the aircraft carrier USS Yorktown.  Wouldn't it be cool if walls could talk?  This is a unique place, with exhibits, one-of-a-kind events, educational experiences and exhibits that will tell you exactly what life was like out on the sea.  Most of the employees are veterans which adds an authentic dimension to the visit.  There are also aircraft from different eras that are on display.  Children (or anyone) interested in aviation or history will really enjoy this place. Wear comfy shoes as there is a lot of walking and a lot of stairs. We also recommend the audio tour and suggest setting aside at least a few hours to enjoy this place.  It is not super stroller friendly and I would say overall it is recommended for older children.
Whether your children love seeing animals, enjoy learning in museums, delight in learning more about history, or just love to hang at the beach, there is surely something for every member of the family and plenty of worthwhile things to do in Charleston SC with kids!!  Please let us know if you have anything else you love to do with your kiddos in Charleston or if you have any other questions!  We always love to hear from you!
Happy Travels,
Shani
PIN FOR LATER