You may be asking yourself why go on a safari?  Of all the destinations for families in Africa, what does a safari offer? We asked ourselves that same question for a handful of years and we were finally able to go and let me tell you – it was amazing.  Read on and let us share with you our feelings about our personal safari experience!
You can see our 10 Things You DO NOT Want to Forget for a Safari Vacation here! Also, will you be traveling around South Africa for a bit? If so, you HAVE to make it to Cape Town and this post on Cape Town in 3 Days by StingyNomads is the perfect place to start your planning!
Our African Safari Coloring Page pairs perfectly with this post! Click now to access this coloring page!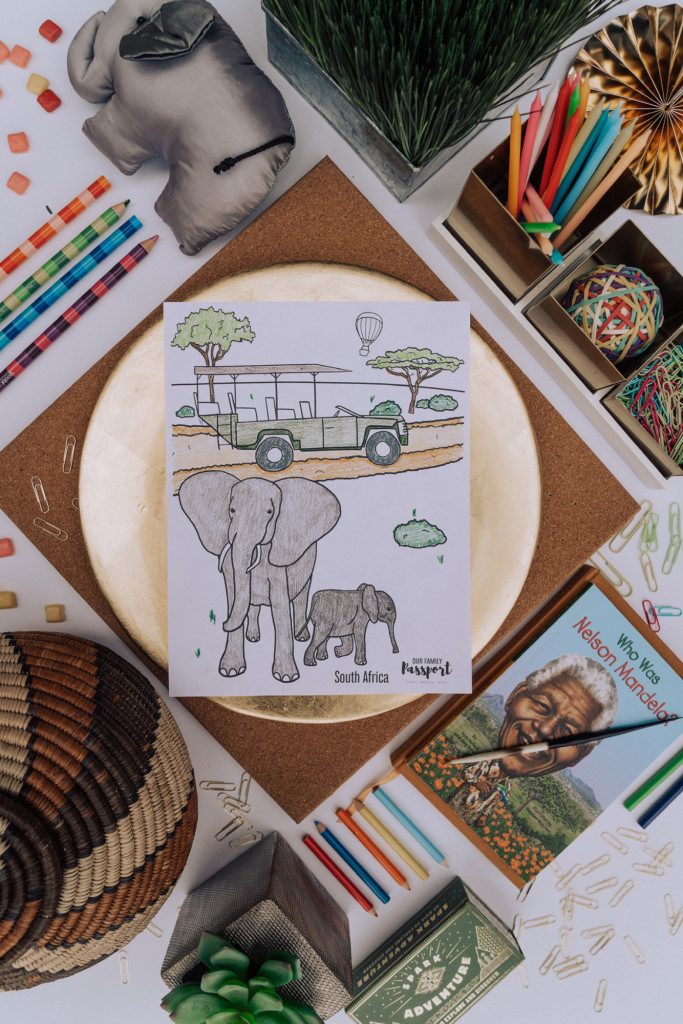 Why Go On A Safari- Is It Worth It?
While preparing for our journey to South Africa to go on a safari, I found myself wondering, why go on a safari?   Would it be worth the hideously long flights and travel time, the expense, the time away from school, work and church?  All of these thoughts made me question my decision.  Maybe we would travel all the way to South Africa and see nothing.  That would stink!!!
What we found instead, was that our safari was worth every mile traveled, every dollar spent and worth every sacrifice that was made to make this journey a reality.  We had a life experience that was both educational and enriching.  Among all of the destinations to which we have traveled our safari ranks near the top of our "favorites" list.  We absolutely LOVED our safari and can't wait to share OUR answer to the question – why go on a safari? We are excited to share our feelings about the magical adventure we had!!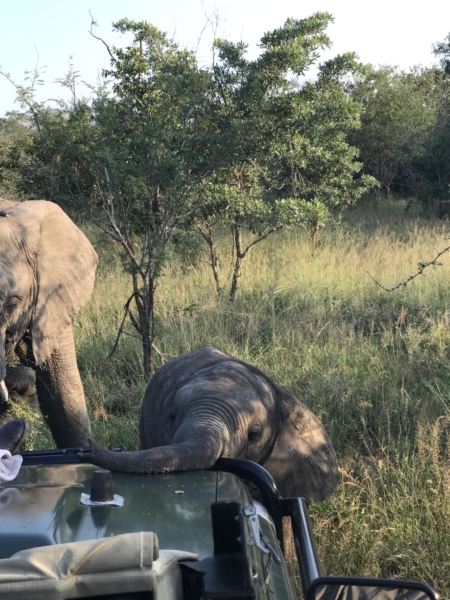 Where We Stayed
We stayed at the Thornybush Waterside Lodge located within the Thornybush Private Game Reserve, adjacent to Kruger National Park. The lodge sits next to a large watering hole where there were daily sightings of hippos, elephants, and other really cool wildlife. LOVE. While at the Thornybush Lodge, there were twice-daily game drives.  The morning game drive was from 6-9am and the evening game drive was from 4-7pm.  
4 Reasons to Go On Safari
1. The Animals
DUH haha!!!  This almost goes without saying, but it MUST BE SAID, the animals are at the very top of the list!  Animals on parade!  That is what it was.  Not in a contrived sense but in the sense that every time you turned around, there was another amazing creature to observe in its natural habitat. Honestly, does it get better than that?
We were fortunate to be able to see the Big 5 (Leopard, Lion, Rhino, Elephant, and Buffalo) on our first game drive.  This set the bar.  We knew our safari was going to be fantastic.  I wish I had proper command of the English language to describe the feeling of being out in nature in an open vehicle in such close proximity to the animals.  Not only could we see them, we could hear them and smell them (whew, those wild dogs were stanky). Some of them we could have reached out and touched.
We felt like we were in a Nat Geo movie; watching an elephant herd of about 15 feeding all around us, or closely encountering a female leopard in a tree protecting her kill from the circling hyenas below or witnessing 4 hungry female lions take down an impala.  This experience was raw. We marveled over and over at the beauty, intensity, and realness of nature all around us. Unforgettable!!  Really, I can't say enough.
2. The Education
My son Easton (16) missed 6 days of school and I am confident that the education we gained in 3 days on safari is more than he could have gained sitting in a Biology class for years.  My philosophy is to NEVER let school get in the way of an education.  Our learning up close and personal, not some memorization of facts from a textbook to be retained.  Before this, we had only observed these kinds of animals in a zoo.  But this was an open-air classroom where we could learn by observing first hand these powerful animal species.  It was so educational; a real, live lab.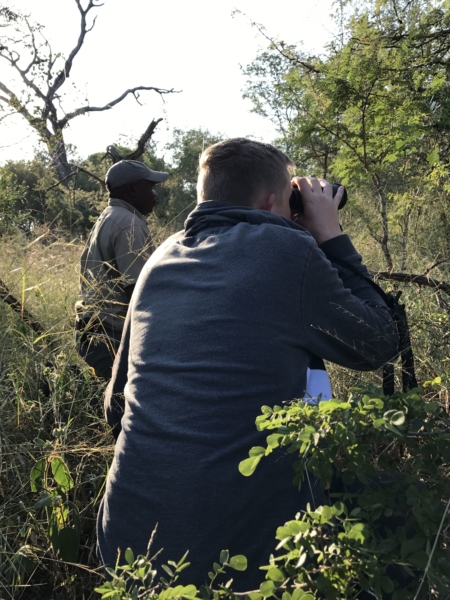 3. The Serenity
With no televisions, very little wi-fi and minimal cell phone service (we didn't want to rack up our international charges), our safari was a great place to unplug and enjoy the peace and serenity of the region.  Just us and nature; everything ran at a relaxed pace (except maybe that 5 am wake up call for our early morning game drives).  Without fail, every morning when that big, bright orange sun popped up above the horizon, the lyrics to the music of the Lion King popped into my mind.  
We relished the quiet moments.  Living in our crazy, noisy world that doesn't happen often.  We were able to disconnect from the chaos and noise and reconnect with each other.  The serenity is one answer to that question why go on a safari?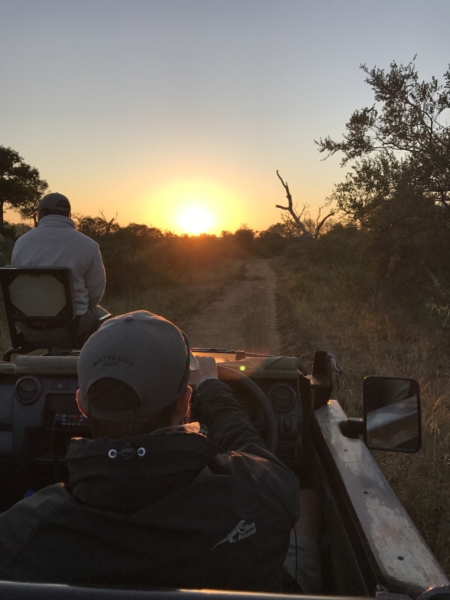 4. All Included
We could relax! The stay was totally organized; the game drives, our ranger, and tracker, the food, the activities, and accommodations.  I never even had to remove my wallet from the safe in the room until check-out.  That was a refreshing change, and we could unwind knowing that all of the planning was already taken care of and we could simply enjoy. 
Have you ever asked yourself why go on a safari?  Those of you that have been on a safari, what did you think?  Have you dreamt about traveling on a safari?  We would love to hear about your experiences.   
Don't forget to pin this, and for more safari posts click to read our post on what to take on safari here – 10 Safari Essentials!