Traveling and want to know how to stay healthy and happy while you are gone? Check out our guest post on Tips for Healthy Eating While Traveling! See our other family travel tips, and how to travel with kids, too!
Our Story Behind The Top 10 Tips for Healthy Eating While Traveling
So for us, one of the things that we struggle with is trying to stay healthy and feel our best while traveling. It is much easier for us to stay in our routine and watch our health/exercise habits when we are at home. When we travel sometimes it is easy to lose track of our healthy routine and we come home frustrated with how we treated our bodies while we were gone.
One time, after spending time in Alaska, I had eaten my body weight in cookies (seriously, those bad boys were so good) and did not exercise nearly as much as I needed to! While I loved the trip, to be honest, when I got home I felt so discouraged by how I felt and looked that it tainted the trip for me for a long time (I know this is vain and I shouldn't be this way, but I am being 100 percent honest with you all about felt).
For this purpose, we have teamed up with Paige Smathers a fantastic Nutritionist to share what we now try to practice as a family on our trips. Emphasis on the "try" – this is so something that we are not perfect at. What we love about Paige is that she is all about balance and treating your body and yourself well. Paige has come to us today with her 10 Tips for Healthy Eating While Traveling! – xoxo Kam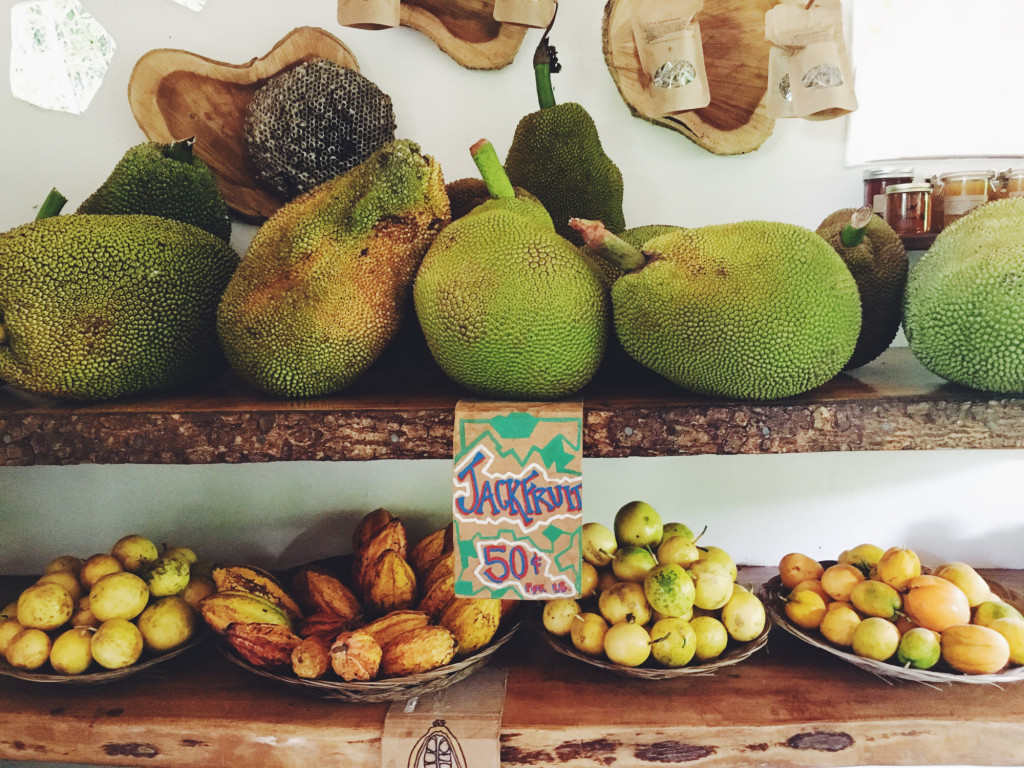 Tips for Healthy Eating While Traveling by Paige Smathers, RDN, CD.
It's the time of year again! School is winding down and we're all getting excited about planned trips and summer fun. Between barbecues, hanging out poolside, hikes and family trips, your healthy eating efforts may take a backseat during these fun—but busy—summer months.
Even when you're on-the-go this time of year, you can still make healthy, wholesome eating happen. In general, healthy eating requires planning and thinking ahead. While eating out is fun and delicious (and there's nothing wrong with enjoying delicious food!), indulging too often can lead to your body feeling sluggish and low on energy and can detract from the fun things you have planned.
Let's talk through some of the most tried and true ways to make nutritious eating happen during the busy summer months.
Paige's 10 Tips for Healthy Eating While Traveling
1. Stay hydrated.
Whether you're traveling by plane, car, boat or anything else, staying hydrated while traveling is a big deal! Proper hydration can help you detect true hunger from other feelings and can help keep your body functioning at its best. We often neglect water during vacation because we're out of the normal routine and/or we don't want to take time out to go to the bathroom (hehe) but adequate water consumption is essential! For most people, aim for around 2-3 liters per day or until your pee is slightly yellow (not clear, not dark).
2. Invest in a small cooler.
One of the best things you can do for your healthy eating efforts this summer is to invest in a small cooler—that way you can keep cold foods cold when you're out and about. It's one less barrier to packing foods for outings when you know your food will stay fresh and cold. You can use it for snacking and eating lunch by the pool, at picnics, on road trips or for outdoor activities. Pack cheese, fruit, veggies, hummus, mixed nuts and water for satisfying snacks and pack sandwiches or salads for meals on the go.
3. Bring your own food.
When you're going on a vacation, see what you can do to plan some meals to eat in the hotel. For many, it works well to plan to eat out for 1-2 meals per day and to take care of the other meal/snacks by bringing those foods (or shopping for those foods when you get to your vacation spot) with you. Breakfast foods could include: oatmeal, bagels & cream cheese, bananas, cottage cheese, granola, yogurt, berries, etc. and could be kept in your hotel fridge. Lunch could also be relatively easy to plan ahead for having sandwiches, fruit, veggies, nuts and yogurt. If you're on the go for lunch, pack a sandwich, fruit and a veggie and keep it cool in your backpack by adding ice to your water bottle and storing your sandwich close by.
4. Bring Tupperware.
There's nothing less fun to eat than a smushed sandwich, right? Pack your on-the-go snacks and meals in reusable containers to help keep things fresh and tasty. And, it's a great way to be green by reducing waste you create as you eat foods away from home.
5. Pick and choose when you plan to eat out.
As mentioned above, for trips consider eating some meals in the hotel room or packed in your backpack. Don't be afraid to eat out and, by all means, enjoy the fun foods on your vacation! But, as always, make your restaurant and eating out experiences as intentional as possible to ensure you are able to strike a balance between indulging and eating in the hotel that help you feel your best.
6. Have snacks on hand.
Sometimes a simple summer outing leads to more time away from home than you planned. In those cases, it's great to have snacks in your bag, glove box, or purse for a quick, healthy pick-me-up. Trail mix with nuts and dried fruit works great since it stays fresh for a long time and you can individually portion out bags of it to stash in different places. Snacking in between meals when you're hungry can help avoid the hangry stage later when you're far less likely to make reasonable decisions about what you eat and how much.
7. Offer to bring side dishes to get-togethers.
For those outdoor summer get-togethers, offer to bring a side dish that helps round out the meal. Bring veggies for grilling, fruit salad, watermelon or a green salad.
8. When you do eat out, remember the plate method.
Ideally, your plate should have a quarter devoted to a starch, a quarter devoted to protein and the remaining half filled with vegetables. When you are deciding where to eat and what to choose to eat, it's helpful to envision your plate at home (likely much smaller than the plate at the restaurant) and try to eat your restaurant meal as if it were on your plate at home.
Splitting an entree at a restaurant can help keep portions realistic, manageable and similar to portion sizes at home. For those times where something on the menu is calling your name but you know it will be more food than you're hungry for, ask someone to share!
10. Don't take yourself too seriously

.
Real life happens: let's say you find yourself in the front of your favorite hamburger joint and it's calling your name—make sure to take time to sit, enjoy the food and stop when you're satisfied. Try not to fall into the trap of all-or-nothing thinking because healthy eating isn't perfect eating and perfect eating isn't healthy eating.
The take home message is: when you plan your summer days, plan your food. Not only does this help you feel better about your food choices, but it will save money to boot. This time of year is time spent with family, on vacations, and with your loved ones. Enjoying your favorites once in a while isn't the end of the world and can really add to a special moment, but finding little ways to balance out your meals will help you enjoy summer to the fullest.
Subscribe to our newsletter for more travel tips and to get your hands on our FREE Color The World starter kit!
About Paige Smathers!
Paige is a registered dietitian nutritionist who specializes in helping people heal their relationship with food. Paige has a private practice in Salt Lake where she works one-on-one with individuals with an intuitive eating approach to nutrition and health. She hosts a podcast called Nutrition Matters where she and her guests explore what really matters in nutrition and health with sensitivity and realism. She is the mom to two lovely little girls and the wife of an amazing husband. Follow her on Instagram and Facebook for more food for thought!