It's on the top of every parent's mind when it comes to water activities, "How can I keep my kids safe around water?" Water safety is especially important when traveling, as water activities are not just seasonal and circumstances tend to be more unfamiliar than at home.  In addition, we all tend to be a little more relaxed while on vacation. This can be a bad thing when discussing water safety. In this blog post we will discuss water safety information for kids and how to keep everyone safe while traveling. Let's dive into it!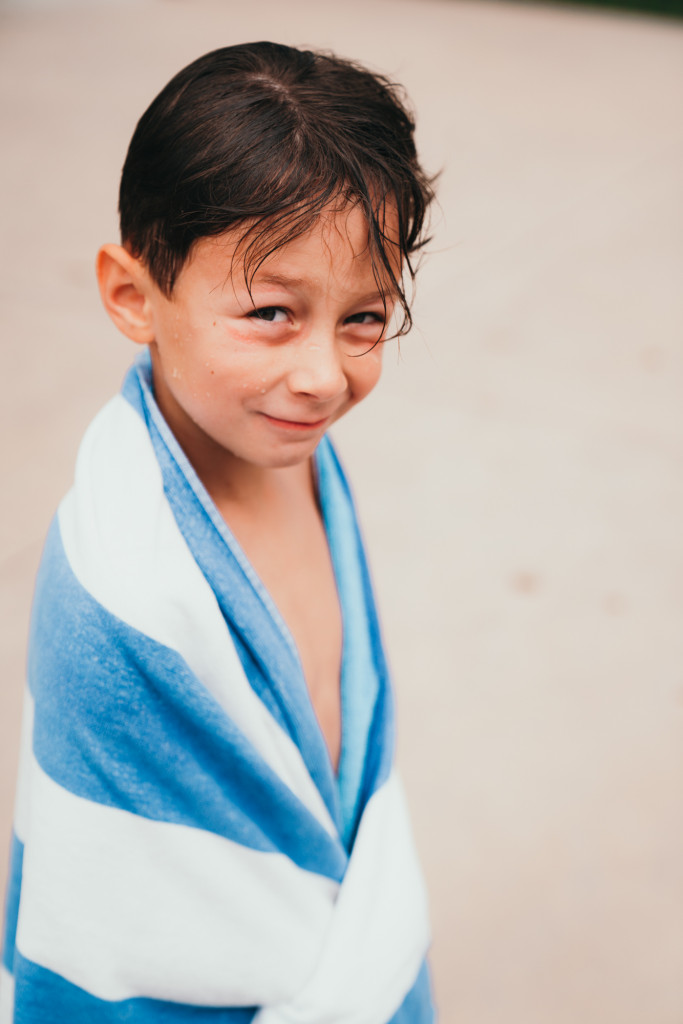 First, the statistics
The American Academy of Pediatrics reports that drowning is the number 1 cause of death among children 1-4 and the second leading cause of death among children ages 5-19.  With these sobering statistics, water safety and drowning prevention is key. Let's take a deeper dive into how we can keep our kids safe in the backyard pool, at the ocean, the lake or anywhere else your travels take you. Here are some ways that we have found to help reduce the risk:
*Note: We are not medical professionals. If you have specific concerns, please discuss them with your child's doctor.
1-Swim Lessons
As soon as you are able, enroll your child in professional swim lessons.  These lessons can help toddlers and even infants know how to roll over and get to the edge of a pool, reducing the risk of drowning.  When we travel, we are around water all the time. Because of this, we feel it imperative that Beckham receive training on becoming familiar with the water and learn the necessary water safety skills in the event he accidentally falls into the water.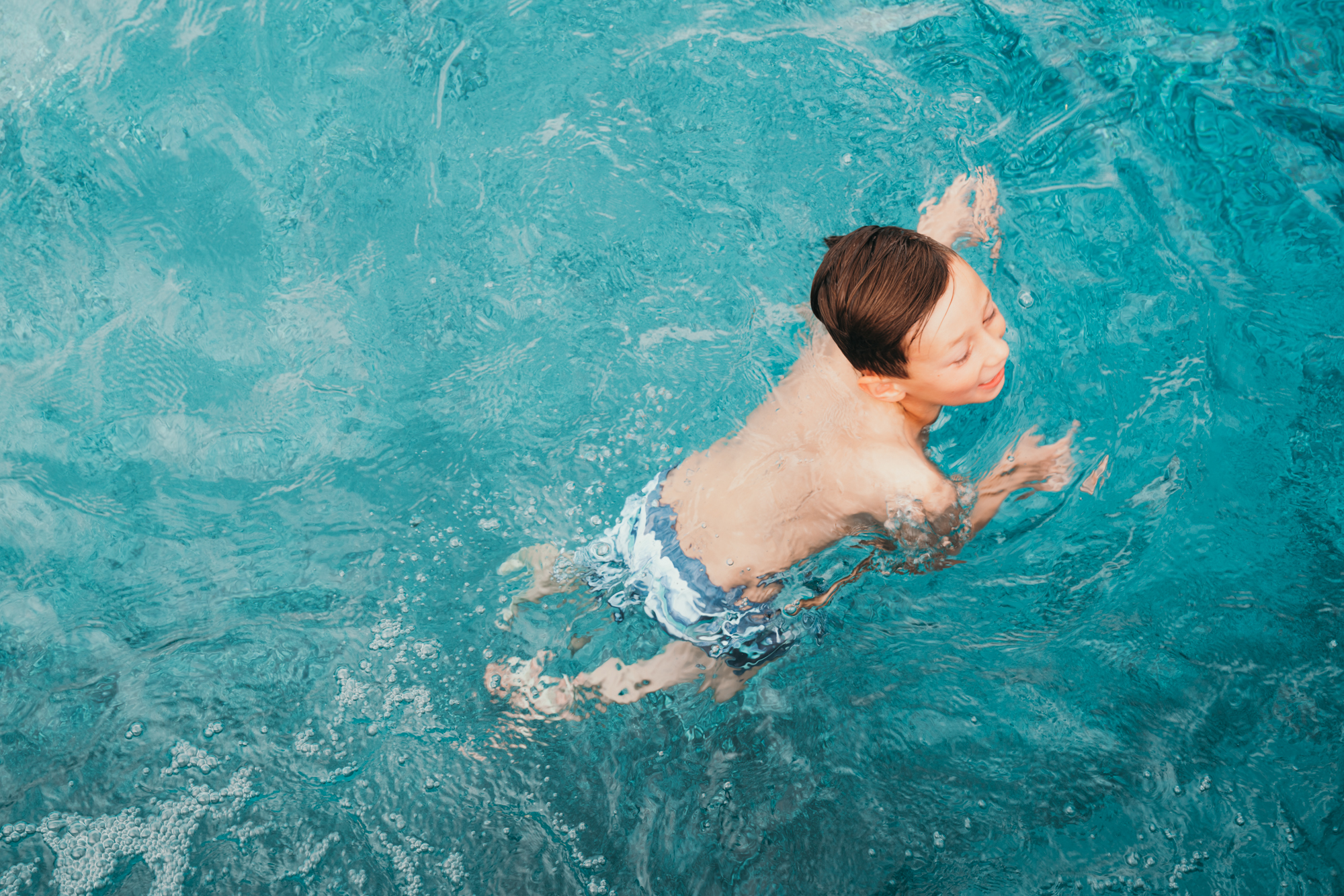 2-Don't Get Distracted
Oftentimes when traveling, there is no lifeguard on duty and there is not a fence or gate around the open bodies of water. As parents, we have full intention of keeping a constant eye on our little ones in the water… but sometimes get distracted. We have found it helpful for adults to "take turns" being the eyes for the group.  Maybe one parent keeps an eye for an hour and then the other takes a turn for the next hour.  This gives each adult time to be on guard, but also have some downtime to enjoy the experience a little bit more. We have found that this process helps everyone stays safe – which is the most important thing!
Alcohol should be avoided while swimming.  It can impair the adults responsible for supervising children and is especially dangerous when teens mix water-play and alcohol.
Put your phones away while around open bodies of water and focus on your family.  It can take under a minute for a child to drown.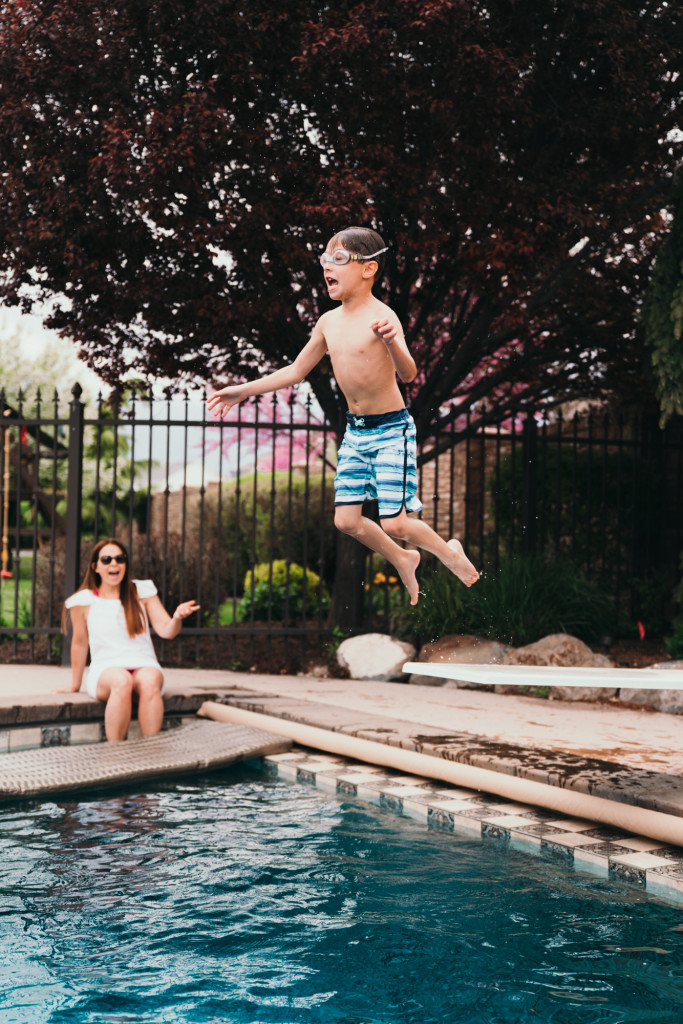 3-Go Where There Is a Lifeguard
Lifeguards don't just watch the people in the water, they also keep tabs on the conditions of the water and alert people when the pool or ocean has dangerous conditions. Think lightning & other dangerous weather conditions, rip tides, rip current, jelly fish, sharks and so much more! If you are nervous, seek out a beach or pool with a lifeguard to help keep everyone safe. 
Want more safety tips? Check out our First Aid Kit Packing List for Families blog post and get a free first aid check list today!
4-Get CPR Certified
Just in case.  I know it's not an enjoyable thing to think about but, at least you will have the skills to potentially save a life if an unfortunate event were to occur. Check out the Red Cross site for more information.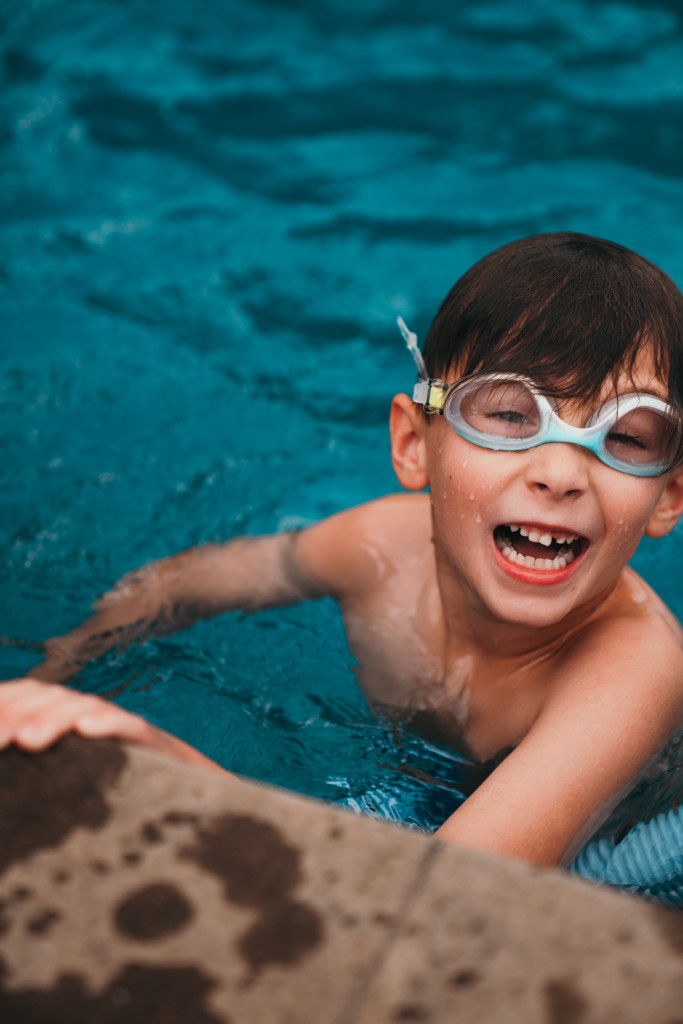 5-Outfit Your Children With a Life Jacket
Children should always wear a Coast Guard approved life jacket. Floaties, water wings, noodles and other flotation devices are fun, but are not certified and should not be expected to prevent a drowning.  Another great water safety tip is to secure the clasps of the Coast Guard approved life jacket shut with zip ties so children cannot remove the life jacket themselves.  Older children should be instructed to NEVER remove a life jacket from a child…that is only an adults job.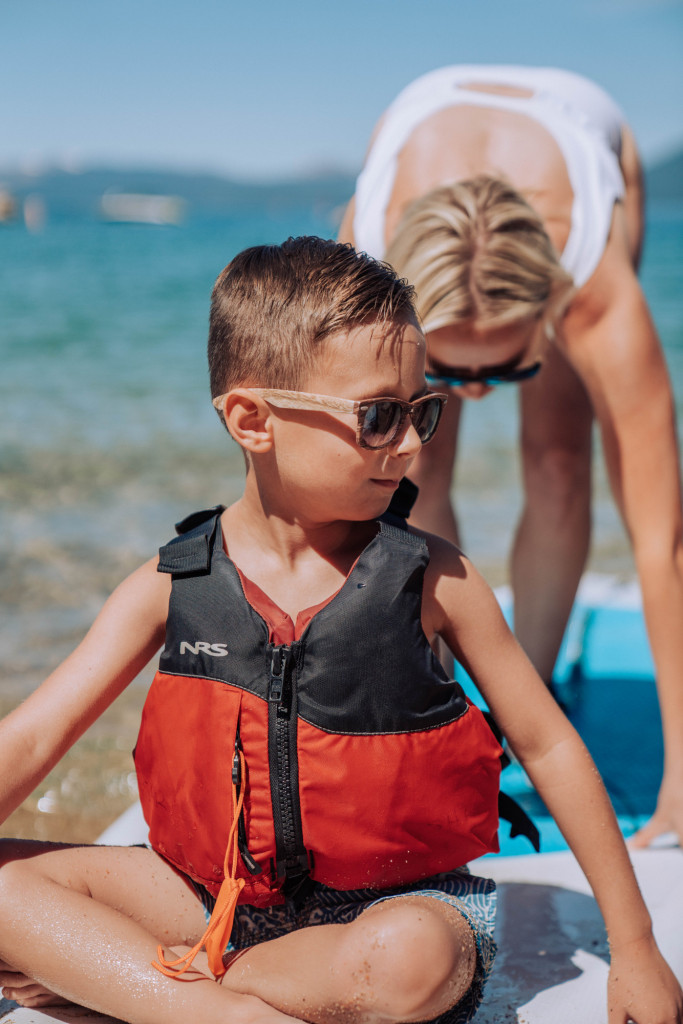 6-Consider a Two Piece Swimsuit
One of the best water safety tips we know is for a child to wear a two piece bathing suit. When a child is wearing a two piece swimsuit, they can go potty without removing a life jacket. That's peace of mind in my book.
7-Stay Away From Pool Drains
A little known fact about water safety for kids (anybody really) is to instruct children to stay away from pool and hot tub drains.  Hair and clothing can get caught in the drain, trapping the person underwater.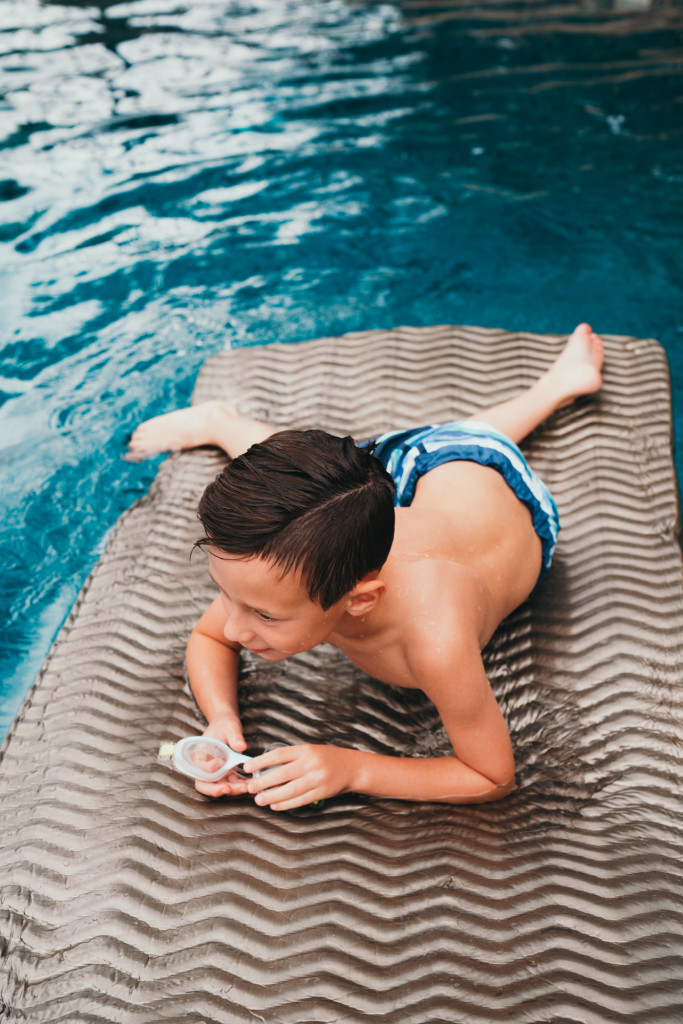 8-Enter Water Feet First
Teach your children that to be safe, they should only jump in feet first. If the depth of the water is unknown or there are any potential hazards beneath the surface, it should always be feet first. Additionally, general pool safety for kids requires that unless there is a designated diving area, it is only feet first!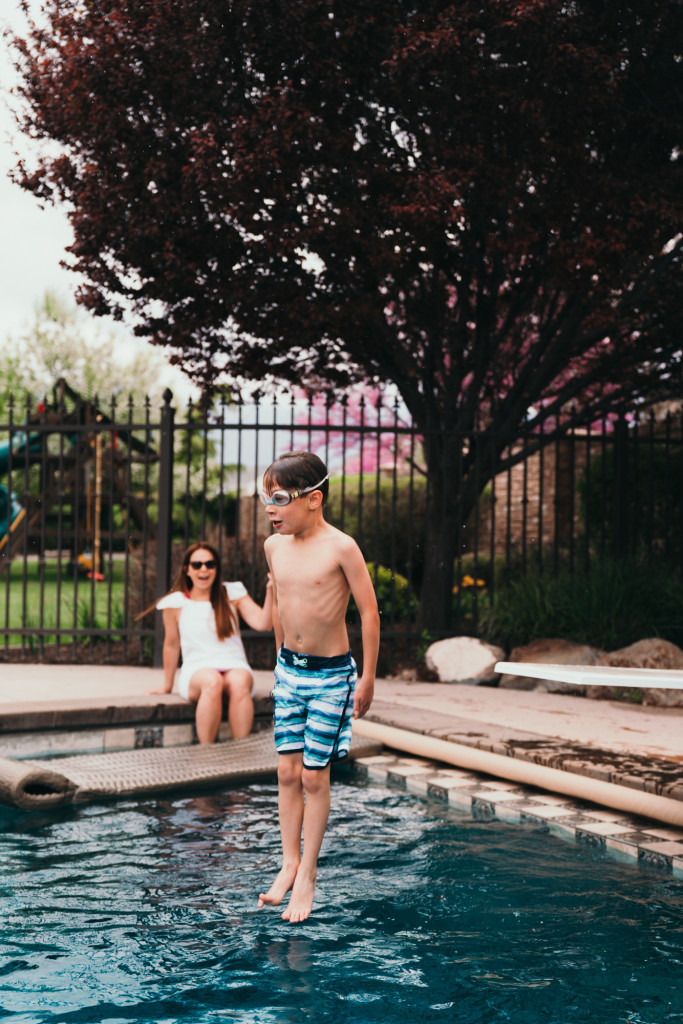 9-Be Generous With the Sunscreen
Water safety for kids is not just about the water hazards but also includes protection from the sun. Apply sunscreen with an SPF of 30 or higher and apply every two hours or after lots of water activity.  Use enough sunscreen! The recommended amount of sunscreen is 2 tablespoons for the whole body.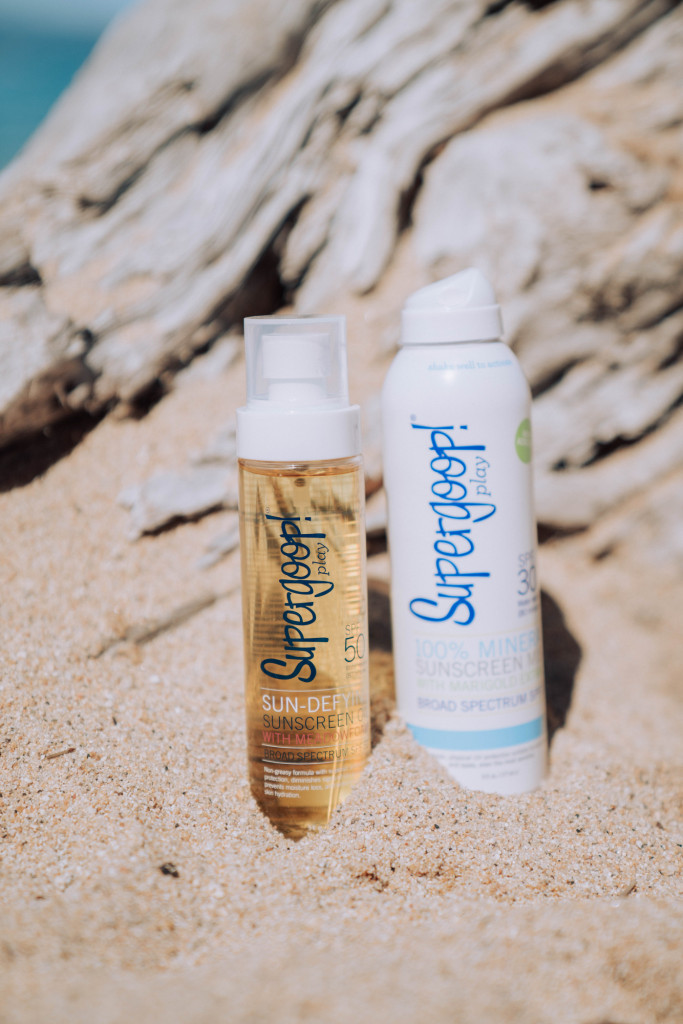 Click here to find out the things you MUST take in your family beach bag!
10- Invest in a Safety Turtle
When we travel as a family, we are often staying in a rented house with an open pool or easy access to an open body of water. Because of this, we have used a device called a Safety Turtle. It is a device we take with us as we travel.  The Safety Turtle sensor is a bracelet that is worn on the child's wrist.  It will trigger a loud alarm when submerged in water.  It's great for use around open pools and spas and can be an enormous help with water safety for kids. Children can even sleep with it on and it's a cute little green turtle bracelet. We recommend letting your child wear it at home before traveling to get them used to wearing it.
There you have it! Some great water safety tips and water safety information for kids!  We hope you will have a safe and enjoyable time with your family in the sun and in and around water. Do you have any water safety tips or tricks that you would like to share?  Please, share them below! 
Happy Travels,
Shani