Okay, first things first we LOVE our home state! We think it is beautiful and all of us kids can probably agree that it is a great place to grow up. However, I recently came across an article on MSN about the Top 10 Things to do in Salt Lake City and oh my gosh I was surprised! You can read the article here – Utah.com Top 10 Things to do in Salt Lake City. In this article it compares Salt Lake to being similar to Paris, Tokyo, and New York – um as a local I can definitively say – not quite. It's one of the more underrated destinations for families in the US, but it's not a cultural hub like New York City.
In our opinion what Utah has going for it is the outstanding nature and adventure activities it offers. There is a reason why our license plates either read "greatest snow on earth" or have Delicate Arch from Arches National Park juxtaposed with the license plate information.  With 5 fantastic National Parks and world class skiing, if you are an outdoor junkie, it is hard to beat Utah.
However, I don't think trying to sell Salt Lake City as a cultural metropolis on par with the world's top cities is fair to the tourists or to Utah itself. Salt Lake City is a gorgeous little city within a stunning state but a destination with world class dining, shopping, and nightlife it is not.
If we had read that article and been prepared for a city similar to the cities it described, as travelers, we would feel rather disappointed upon arrival. So as Utah locals we are here to give you our honest opinion of Salt Lake City and what to do.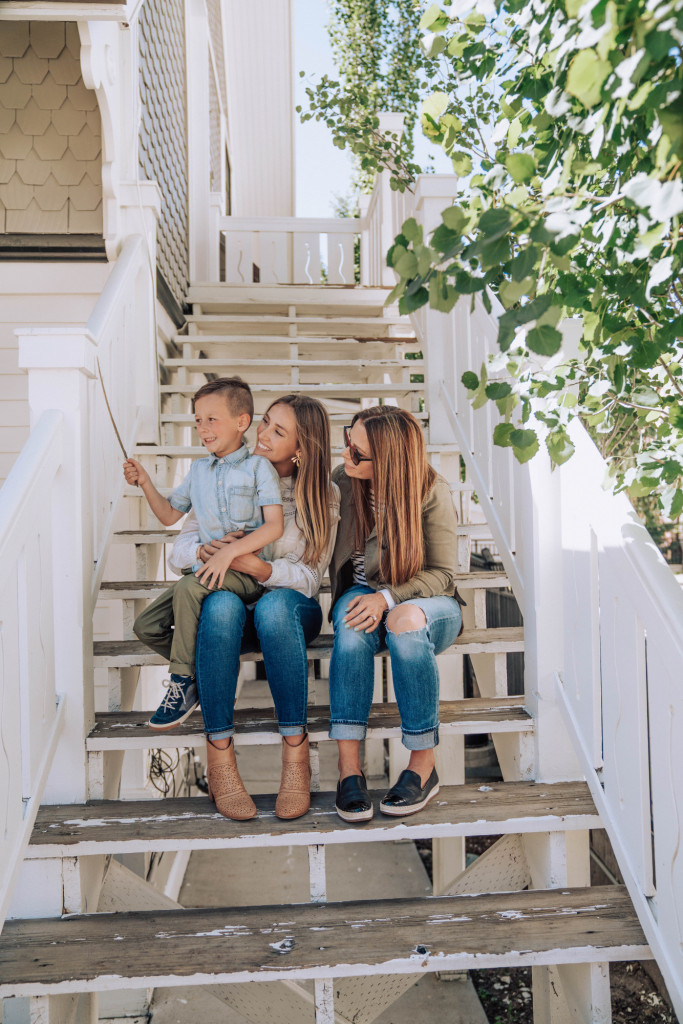 Our Favorite Things to do in Salt Lake City
How Much Time?
SLC International Airport is a major hub for Delta and because of this Salt Lake is a great place for a stopover. Not only is Salt Lake a great stopping point, it is also within relatively close proximity to Utah's fantastic national parks. Park City hosts the Sundance film festival and world class skiing and snowboarding. Because of this, there are actually many tourists which come through Salt Lake. Our suggested itinerary for Salt Lake is two days.  We feel like with two days, a tourist can see the highlights and still have time to explore the rest that Utah has to offer.
Where to stay?
By far the best place to stay in Salt Lake is the Grand America Hotel. It is really lovely, centrally located, has wonderful amenities and a fabulous spa. There is tea-time that can be really fun. As well as a candy/toy JouJou store that the little ones love, complete with a candy organ. If you are wanting to spend a day at the spa and enjoy the property here, I would add another day to the itinerary.
If you are staying in Park City and driving to Salt Lake
Our family favorite is the St. Regis Deer Valley. You can see their website here Saint Regis Deer Valley Park City.
Okay, so what to do in Salt Lake City?
Day 1:
Morning
Take a morning hike or, depending on the weather, snowshoe and cross country ski up Millcreek Canyon. Millcreek Canyon is super close to the city. It has some fun hikes ranging from easy to challenging for all skill sets. You can find out more here.  
Lunch
Have lunch at Settebello Pizza. (My favorite pizza place in the whole city – you must try the pizza with the buffalo mozzarella.) Then rent some SLC Green Bikes and bike over to Temple Square. I like to go here for lunch because it can get crazy busy for dinner and reservations are not accepted. Don't forget to stop over for some gelato next door. Also, if it is winter, you really do not want to bike. Salt Lake has decent public transportation so you can either utilize that or of course drive.
Evening
Temple Square
Temple Square is really beautiful and even the non-religious patrons will appreciate the gorgeous Mormon Temple that was built by hand by the Mormon Pioneers and finished in 1893. The grounds are spectacular! There is a really fantastic visitors center that can help you get a better idea of who the Latter Day Saints are and what we believe. If you are interested in world religions and belief systems it is rather interesting.
Side note: You will see Mormon missionaries on the grounds. If you aren't interested in speaking to them, kindly let them know that you are just here to visit the sites. When visiting the temple, you can not go past a specific area inside the temple that is reserved for the worship of it's members. So keep this in mind.
Attend one of the free concerts on Temple Square. The famous Mormon Tabernacle Choir performs every Sunday morning (usually in the Tabernacle) free of charge at 9:30 am. (You must be in the seats at 9:15 and we suggest getting there around 8:45.) Honestly, it is phenomenal. If you are not visiting Salt Lake on a Sunday, check out the schedule here. There are often free organ concerts or other events that are quite remarkable. Also, most of these events are totally free!
After you tour the grounds, ride your bikes (or use the public transport TRAX system) up to the Capitol Building (it sits atop a gorgeous hill overlooking the Salt Lake Valley) and watch the sunset.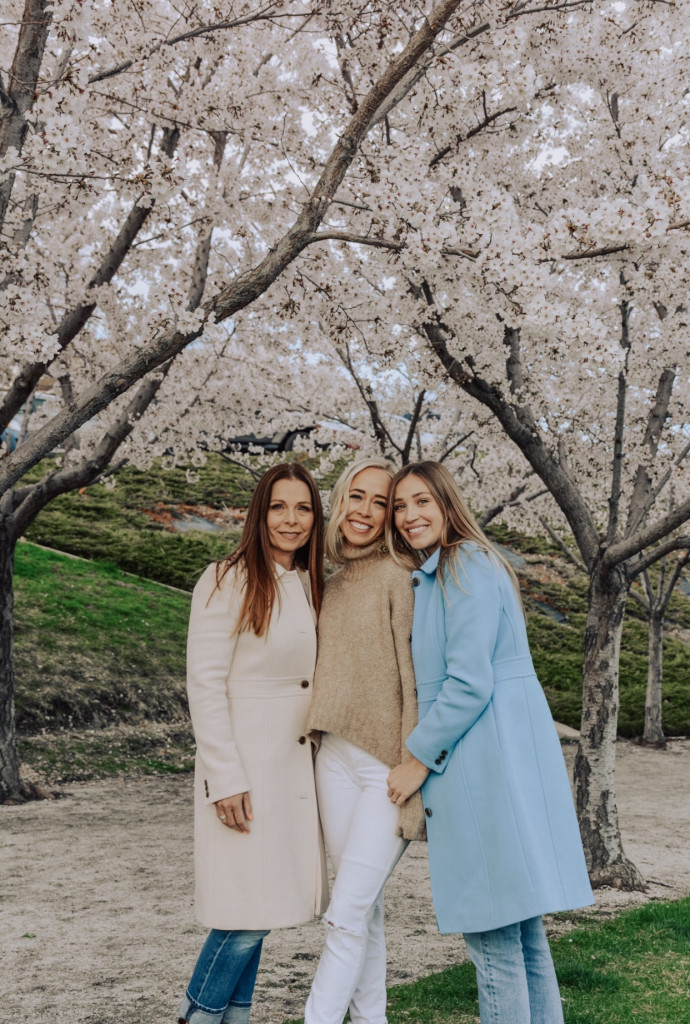 Go to dinner at our at this yummy taco place, Taqueria 27. Make sure you ask about the taco of the day and get some of the guacamole (they have several different kinds)!  
Day Two:
It should be noted that day two is mostly outdoor activities. If you are visiting during the colder months, get outside and hit the ski slopes! It's Utah, you have to ski!!  We are a family divided on what ski resorts we prefer but most agree that Snowbird is a great choice.
Visit Park City for the Day!
If you are visiting during the warmer months, head to Park City (about a 30-minute drive from Salt Lake) and go explore Park City Mountain! There are so many fun activities that will be sure to make everyone happy. Our favorites are the Alpine Slide and the Alpine Coaster (open seasonally). There are also ziplines, bike parks, golfing, rock climbing, and scenic gondola rides. As well as every outdoor activity you could think of. See the website here to take a look at the schedule and pricing – Park City Mountain Summer Activities.
When you are finished at the park go explore Historic Park City. It is a cute little mountain town. At the top of Historic Park City, nestled into the mountain is one of our favorite restaurants in the whole state – Grappa. Grappa is a little pricey. It is bit more on the formal side, so keep this in mind if you are traveling with super little ones. The thing you MUST order if you are here is the grape and walnut salad. OH. MY. GOSH. Also, if you are visiting in the summer, there are some super fun outdoor concerts that take place in Deer Valley and Park City. If this is something you are interested in, check out the schedule and site here.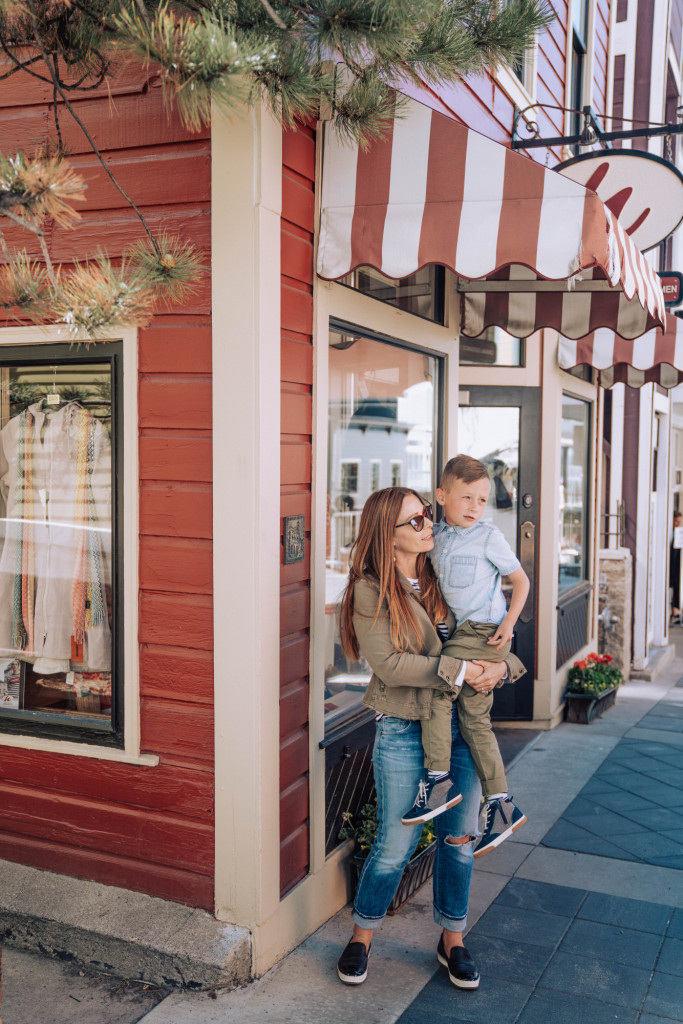 Read our blog post on how to have the most epic day in Park City with kids!
If you have free time
The Natural History Museum over on the University of Utah's campus is cool. This is the Place Heritage Park can also be fun if you are interested in pioneer heritage and seeing what it was like to live as an earlier settler in the 1800's.
All in all friends, we hope you enjoy our state as much as we do, and we wanted to give you our honest review of things we would do in Salt Lake City. If you are looking for other things to do in the state see our post on a day trip out to Sundance Resort here – Our Family Passport – Visit Sundance Mountain Resort.
As always, let us know what you think! Have you traveled to Utah before? What are your favorite things to do in the state? What would you add to our itinerary?
Xo,
Kam
Check out our Utah coloring book! It features places our favorite places in Salt Lake as well as all over the state!