Okay you mamas (and dad's), out there! Who can relate to feeling like they are packing around enough crap for a small army when traveling with kids? Well, I have put together my ultimate long haul flight with kids survival kit packing list to help take away some of the stress of packing for a long flight. This list has been tried and edited so many times, and I can confidently say that packing these things will help you survive without feeling like a human packing mule. If you are getting ready for a big family trip with kids soon, don't forget to read family travel tips on Our 4 Tips and Tricks to Long Haul Flights with Kids!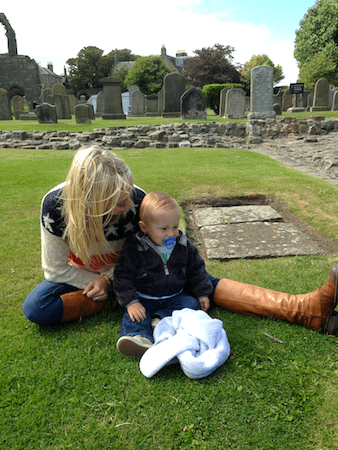 What to Pack in your Long Haul Flight With Kids Survival Kit 
– Snacks
Try to pack snacks that won't melt. Also, pack items that won't be a huge problem if they get spilled. For example; Swedish fish, goldfish crackers, cheerios, granola bars etc.. I try to avoid chocolate until we land (with one exception – see below).
– Sippy cup with lid
– Small folded pillowcases  
Usually, we are so tired that we end up using the airplane pillows to help make us a tad bit comfier. I get grossed out, so I choose to bring my own small pillowcases. When we land, I send them to the hotel laundry and use the clean pillowcases on the way home.
– Scarf/blanket
I always take a large scarf that can double up as a blanket and a small comfy blanket for my little dude.
We love these scarves from JCrew!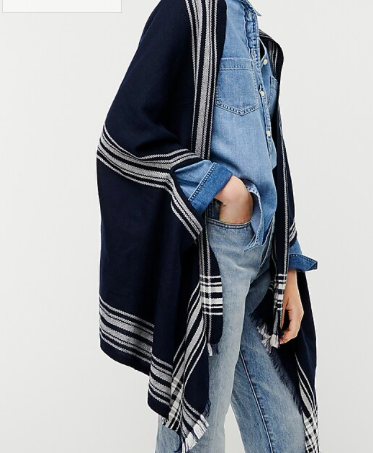 – Pair of good headphones for both me and my little one
Beckham likes these Child Headphones Here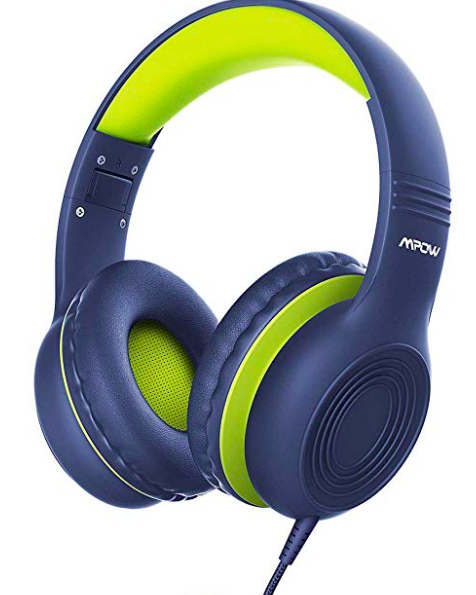 – Antibacterial wipes/Hand sanitizer
– Earplugs
– Eye pillow
This is my favorite one Bucky 40 Blinks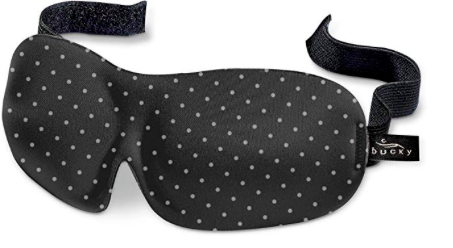 – Extra pair of long socks
Does anyone else's feet FREEZE on the airplane?? Like what is that?
– Book/Ipad/movies for both me and the little one
– All the documents that I need for when we land
See our post on the Minor Travel Consent Letter!
– Seat extenders
I recently have found these blow up seat extenders that are awesome. I used one as a footrest and Beckham used his to make a bed out of the airplane seat.
– Airplane pillow or neck pillow
My favorite airplane pillow ever is the  Travelrest Ultimate Travel Pillow
– Jacket for both me and my little one
– Coloring Pages/Books and Crayons
We are biased, but we LOVE our Taking Flight Coloring Book! It has games, activities, coloring pages, and it can be colored digitally as well.  Click to see our Taking Flight Coloring Book here!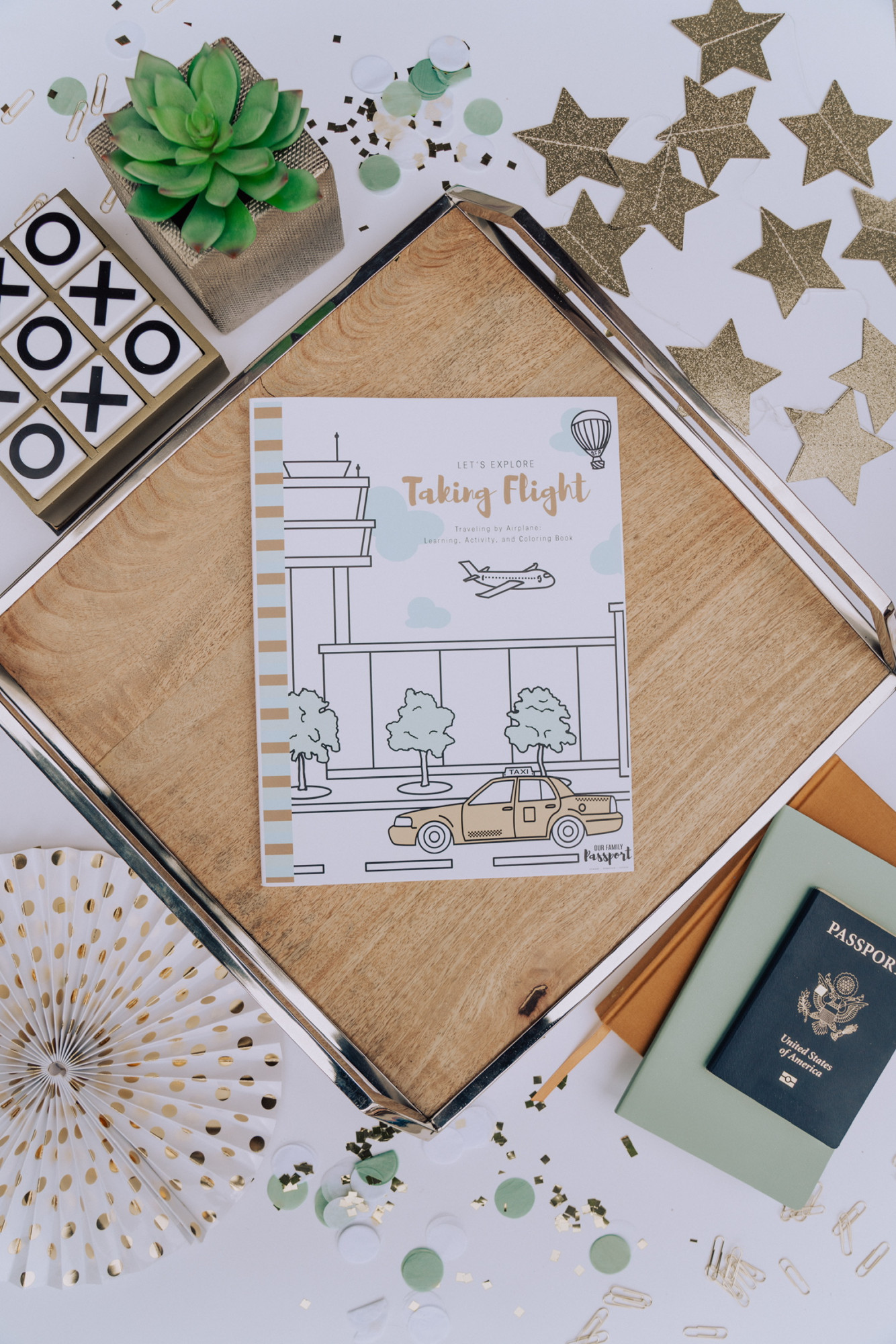 – A couple of fun activities that we can do together
Anything to help keep the little man busy. Usually, I will put together a little flipbook of the places we will be visiting or find coloring sheets that show the things we will be seeing. I also usually pack a TINY set of Legos (ya know the ones you can buy at Walmart for like 7 bucks) and help him put them together. They are lightweight and pack easy.
Our friends at TravelMadMum also have some really other great tips and tricks on flying with babies and toddlers! You can check out their post here. Flying with a Baby and Toddler. 
– My fail safe …
Remember how I said that I try to avoid chocolate on flights. Well I do. However, sometimes in desperate times when Beckham is on the edge I will pull out the M&M mini's (I like that they are in a plastic container and are easier to manage) and will use these as a way to distract him from whatever is bugging him. Usually he gets frustrated because he can't kick the seat in front of him. Feeding him the M&Ms slowly takes his mind off of the frustration and the crisis is averted.  
– Last but not least, a sleeping aid
I may get some nasty comments for this one but hear me out…
Why I Use Sleeping Aids on the Airplane for both Me and My Child
Okay, I don't know about you but I can NOT sleep on the airplane to save my life. So if the flight is a red-eye and I want to sleep, I have to take something. For myself (and if the flight is 8 hours or longer) I usually take Ambien. It is a prescription and the only time I ever use this is when I am traveling. I only take what is directed (sometimes that is only a half of a pill) and make sure the flight is in the air before taking anything. If I am the only adult traveling with Beckham I don't take Ambien for fear that I won't wake up if he needs something.  I will take something less potent. Tylenol PM works well as does Unisom.

I also give Beckham (again, on a red-eye flight) an all natural sleep aid suggested by our pediatrician. When we told our pediatrician how much we travel and all of the time changes that Beckham was adjusting to he suggested that we try a super low dose of melatonin for him when we are flying. We were a little nervous at first but after doing some research and consulting the doctor we decided to give it a try. When using it as directed and VERY sparingly it works like a gem. Take what you will from that. Of course, consult with your child's doctor, and do what only you think is right for your child. For us, having Beckham and Mom get some sleep is very important for our well being.
*We also strongly suggest trying out these sleep aids a few times BEFORE your travels just to make sure they will work for you and your child.
What do you pack?
Okay friends, I think that is it! How do you survive the flights? What is in your carry on? How do you feel about sleep aids? Let us know what you think!
Xoxox,
Kam
Don't forget to pin this and subscribe to our newsletter to get family travel tips, tricks, and itineraries right to your inbox!