Need to travel but don't have the funds???  Read below to find our 12 Tips to Finding Cheap Flights…
Have you ever noticed that nearly everyone at the airport is seriously grumpy? When we were little we used to play a game every time we had to take a flight.  While we were at the airport, we would smile at as many people we could and see how many people we could get to smile back. Seriously it was about a 20% smile conversion rate. So the question that begs asking, is why is it that airports and flights can bring the worst out in people?
Perhaps it is because most of us end up paying an arm and a leg to be squished like a sardine in an extra large petri dish for hours. While we can't take away the unpleasant aspects of flying (like the man who is holding his large screeching cat on his lap sitting next you – yes true story. We promise we will tell you more about it later). We hopefully can provide some insight on how to land cheap flights and not spend your life saving on air travel.

A Quick Note ** To be fair, saving money and scoring a cheap flight takes some initiative and time. By far the most convenient way to book a flight and to travel is to fly direct, fly first class, and pick the exact airport and date you want and move on. While that rocks – the majority of travelers can not afford to travel that way. If you can more power to you!
These family travel tips are tried and proven and more often than not, they will help you save some serious cash on flights anywhere around the world!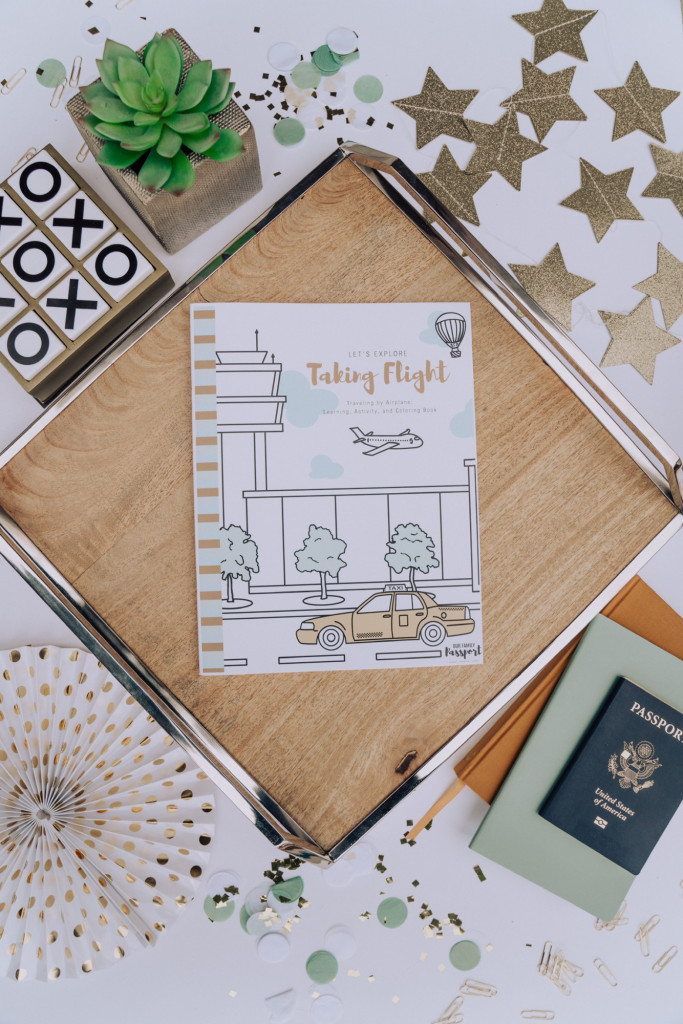 12 Twelve Tips to Finding Cheap Flights
1. Set a realistic budget and stay within it
You want to save your money for the actual destination, not having to pay to get to the destination.
Cheaped out Vacation + Expensive Flight = WORST THING EVER!
Expensive Vacation + Cheap flight = HECK YES!
2. Tuesday is the golden child of cheap flights
Usually, the best day to book airfare is on Tuesday afternoon.
Similarly, Tuesday is also often the cheapest day to fly. However, don't just look at flights leaving on Tuesday. Use a week or month view and compare other midweek itineraries. Try and avoid traveling on Sunday since it is usually the busiest and most expensive.
3. Reconsider "convenience"
Flying early morning or super late at night might seem like a literal living nightmare. However, these flight itineraries are often the cheapest. We have also found that often the most inconvenient flight times are actually more convenient in terms of airport traffic and security lines. When flying from huge airports like JFK or Charles De Gaulle, the traffic just getting to and from the airport during the peak travel times can take up to 2-3 hours.
4. Set up a secret search
I learned this glorious tip from the fabulous travel bloggers over at Thrifty Nomads. Basically, what you need to do is set up an incognito tab on your computer. Have no idea what that means? Neither did we. The idea behind it is this, your computer can pick up on what you are searching and will show you more expensive fares the more you search a destination (seriously sneaky right?). For more information on setting up a secret search see the link below.
Computer Hope – How to Set Up an Incognito Search 
5. Be open to nearby airports
Most destinations have a headliner airport. For Los Angeles it is LAX. However, there are at least 5 other major airports nearby that will sometimes offer cheaper flights. For example; let's pretend that you are flying to London. Most people will just put in "Heathrow" since that is the headliner airport in that area. However in your flight search, if you instead type London and select the "All nearby airports" options you can see and compare flights in and out of the airports which will usually yield a cheaper airfare. If you don't have the option to select "nearby airports" use this handy little tool to help you do a proximity airport search.
6. Be open to flexible dates
When you are first planning your trip and looking at booking flights ALWAYS click on the flexible date option. Using the flexible date option will allow the search to look at the prices of flights on nearby days. We have saved over 800 dollars per ticket by simply flying on a Friday instead of Sunday. (Again, heck yes to cheap flights!)
7. Compare flights and sign up for price adjustment alerts
Use a flight scanner service and check often. Our favorites are Google Flights, Skyscanner, JustFly, and JetRadar. When I am looking at booking a trip I usually check these four websites before I book anything. Each of these different services come with different pros and cons. We have found that by simultaneously using them to search an upcoming trip we are able to put together the most economical and efficient itinerary. When I figure out what I want my itinerary to be, I put it into Google Flights and set up a price adjustment alert if I want to track the prices for a bit. 
8. Play with one way and round trip
This one makes no sense and has zero rhyme or reason. However, using some simple math skills you can usually save several hundreds of dollars by simply seeing which route offers the cheapest flights. We needed a one-way flight not very long ago overseas but found that by booking a round-trip flight to the same location we saved ourselves nearly 700.00 dollars. Makes no sense right?
9. Embrace the layover
Layovers can be the most annoying part of travel. However, sometimes a long layover is not a bad thing and usually, an itinerary with a longer layover saves cash. A 1-hr layover might seem divine at first and often the shorter layover flights are more expensive. However, if you have to go through customs or you have to switch terminals, we would take a 4-hour layover over a 1-hour layover ANYTIME.
10. Play around with your bookings and itineraries (this can result in some seriously cheap flights)
Try booking the connecting flights separately: For some context, Kam was recently booking airfare to London from Salt Lake City. The flights from SLC to London averaged around 1,600.00 USD for a direct flight and about 1,400.00 USD for a one-stop layover in New York. However, if she were to fly from SLC to JFK on the red-eye flight booked separately it would only cost her about 130 dollars and then to fly from JFK to London booked separately was 780. Playing with flights resulted in a 600 dollar savings.
**However, we need to point out that when traveling this way, it means that you often have to pick up your luggage and then recheck it. Which takes some time and MAJOR patience. This tip can save you tons of money and result in some serious cheap flight itineraries but it is not convenient or for the faint of heart.
11. Be open to airports that might not seem so nearby
Using the same example of booking airfare from SLC to LON.
We wanted to see what other airports, within a reasonable distance, had similar flights. We found that a direct flight to London out of Las Vegas was nearly 800 dollars cheaper than a direct flight from Salt Lake City. Knowing this, it would be worth our time to fly on a separate budget airline to Vegas and go from Vegas to London. It would save about 700 dollars per ticket. Again, this is not for the faint of heart traveler as it can take some more time and extra patience.
12. ALWAYS make sure to read the fine print and be aware of the different rules and regulations
The last thing you want is to think that you scored this amazingly cheap flight and then get bombarded with hidden fees, costs, and inconveniences you didn't know about.
And like always, travel smart and safe. What are your travel budget ideas and tips to finding cheap flights? Share your own tips below!
Xoxox
-Kam