Hurray for Thanksgiving! What isn't to love? Celebrating family, friends, gratitude, and FOOD! No matter how you spend your Thanksgiving, doing an easy Thanksgiving craft and tradition is a must. This thankful list for Thanksgiving printable poster and the Thanksgiving printable cards are free, easy, and will have you and your family recalling all of the best parts of your year* and celebrating what you have most to be thankful for – your family! 
Extensive surveys and physcological studies have found that recalling postive memories together are as important as making the memories themselves. You can view one of the surveys here.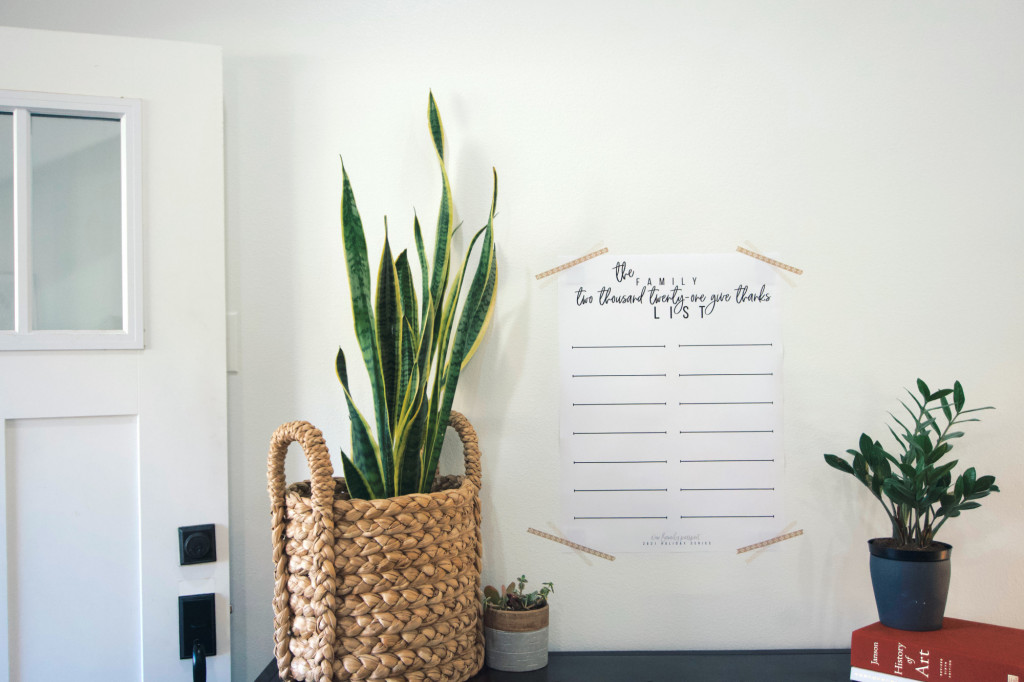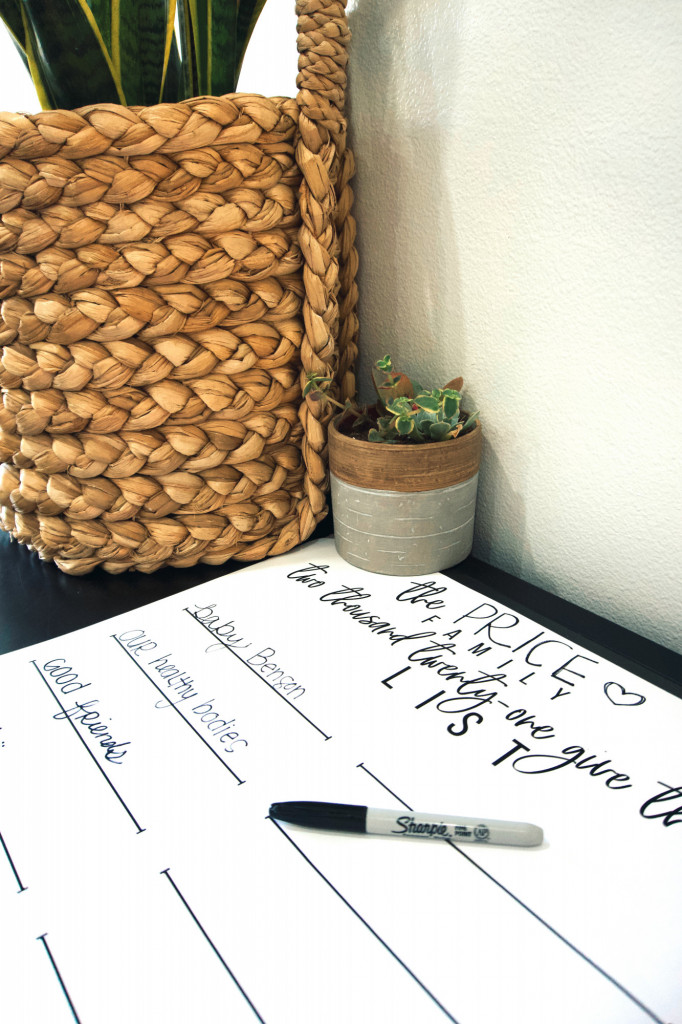 Thankful List for Thanksgiving Printable Poster & Thanksgiving Printable Cards
One of my favorite Thanksgiving traditions growing up was sitting around the table and writing out small little notes of gratitude to each of my family members. Each family member would have a card dedicated to them and we would pass them around and write in them mentioning the things that stuck out to us most about why we loved them and why we were thankful for them. When my siblings were too little to write out a list or message, they drew a picture. I still have many of those cards and I love looking back on them this time of year. It was such a meaningful but easy Thanksgiving tradition and is something that we have started doing in our own family and love it!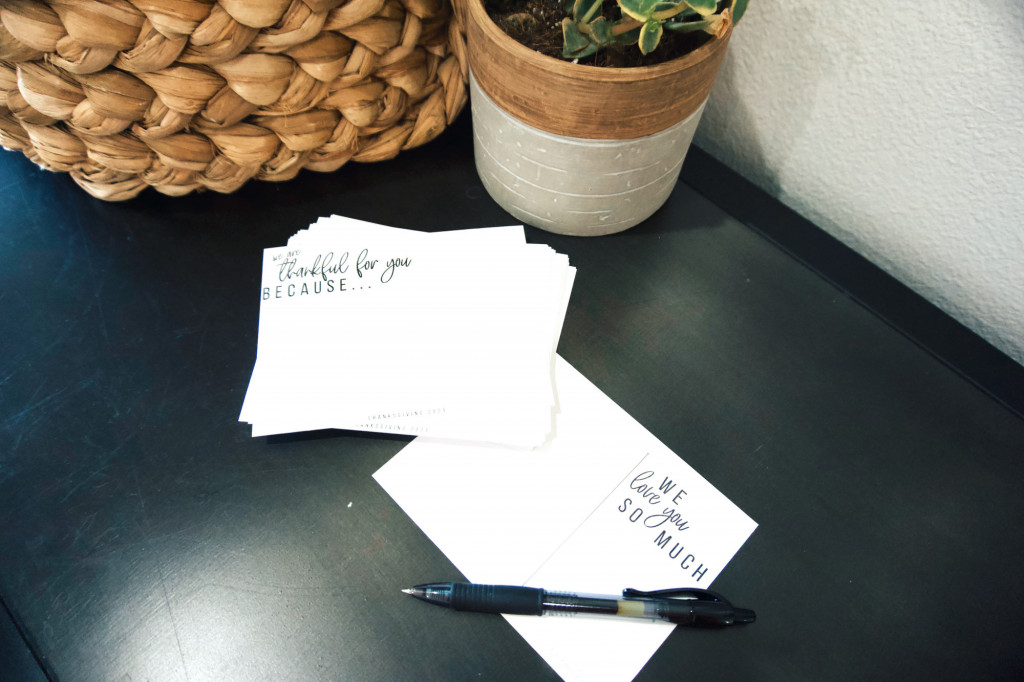 Get Your Free Thankful List for Thanksgiving Printable Poster and Thanksgiving Printable Cards
The Thanksgiving printable poster and cards will be sent to you via the email you enter above and will be attached as a zip file to the email. Click the zip file and the zip file will download to your computer. Once it is downloaded click on it to access the individual files. If you don't see your email, check your junk or spam folder and move it to your inbox or primary folder. 
Print Your Thanksgiving Printable Poster and Thanksgiving Printable Cards
I had my poster and cards printed at my local copy store. It was super easy! I had the poster printed on regular pound white paper and the double-sided cards printed and cut on the cheapest cardstock my store. It cost me less than 10 dollars in total. YAY for cheap and easy Thanksgiving crafts! Then just attach some wall-safe tape (I like painters tape) to the back of the poster or use some cute decorative washi tape and you are done!   
Thankful List for Thanksgiving Printable Poster Dimension


18 x 24 in

Thanksgiving Printable Cards Dimensions


5.5 x 4.3 in
I hope you enjoy this new Thanksgiving tradition and have the happiest of holidays with your friends and family! 
Xo,
Kam