You could spend a week in the Metropolitan Museum of Art (the Met) and not see everything! This makes it one of the best museums in the world, but also a little daunting. As a university art history instructor, I know firsthand that museums and art, in general, can be overwhelming and it is hard to know where to start. Look no further to find out what not to miss at the Metropolitan Museum of Art in this Met Museum highlights post! This Met guide will give you a detailed itinerary for what to see at the Met in 2 hours and give you 25 of the Metropolitan Museum of Art highlights. 
At Our Family Passport, we occasionally use affiliate links. This means if you buy through them we may receive a small commission at no cost to you. Thank you so much for helping us stay in business. We appreciate it so much!

Metropolitan Museum of Art Highlights FAQs
What is special about the Metropolitan Museum of Art? 
The Met is the largest and most comprehensive museum in the United States and is one of the largest and finest museums globally! It has over 2 million works, pieces, and artifacts. The permanent collection spans thousands of years and a plethora of mediums. It is both enthralling and overwhelming. To truly enjoy it and not get lost among the art, a Met Museum Highlights plan will be incredibly helpful! 
What should I see at the Met?
This is a tough question and if you are an art connoisseur you may want to go online and browse through the Met's online collection to put together your own personalized plan. However, if you are like the average visitor and want to make sure you see the most famous pieces, but are not sure where to start this post is for you! This Met Highlights tour was thoughtfully put together to get you into each of the Met's different wings and see the highlights of each. This means you will be able to see the best that the Met has to offer in a doable amount of time with little to no effort and will have you hitting all of the pieces that you do not want to miss. 
What is the Metropolitan Museum of Art famous for?
The Met is most famous for its European painting collection. However, the Met's sculptures and ancient collections are seriously impressive and will have you experiencing art and history from the entire world in just one visit. Also, the building itself is stunning. Don't worry, our Metropolitan Museum of Art Highlights list will cover all the things you must see when visiting. 
How to use this Met Museum Highlight List
Included with each of 25 different pieces is the museum location as well as a link to some background information. It can be really fun to read a little bit about the work as you are standing right in front of it and looking at the detail. Knowing about the historical context or the artist's background will help the pieces come to life and illuminate the story right before your eyes. 
The museum itself can be a bit tricky to navigate, this is why each of the room numbers is included. Be sure when entering that you grab a paper map and try to keep track of what room you are in. Usually, there are small placards at each room entrance with a number. This will correspond to this list as well as the museum map. If you get lost at any point, just ask for help from the museum attendants. They are usually really nice!
Don't forget to look around when you visit each of these pieces, you will notice masterpiece upon masterpiece nearby! 
Metropolitan Museum of Art Highlights – 25 Must-See Works!
1. The Belle Heures of Duc de Berry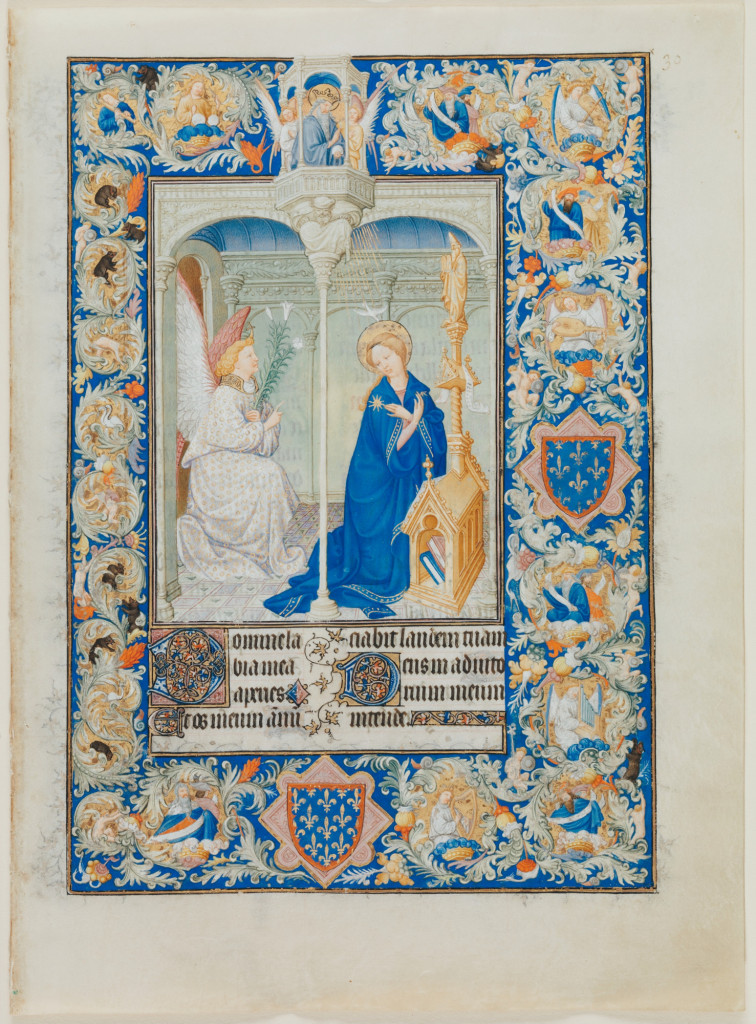 Room 13
Met Museum Belle Heures of Jean de France
2. Temple of Dendur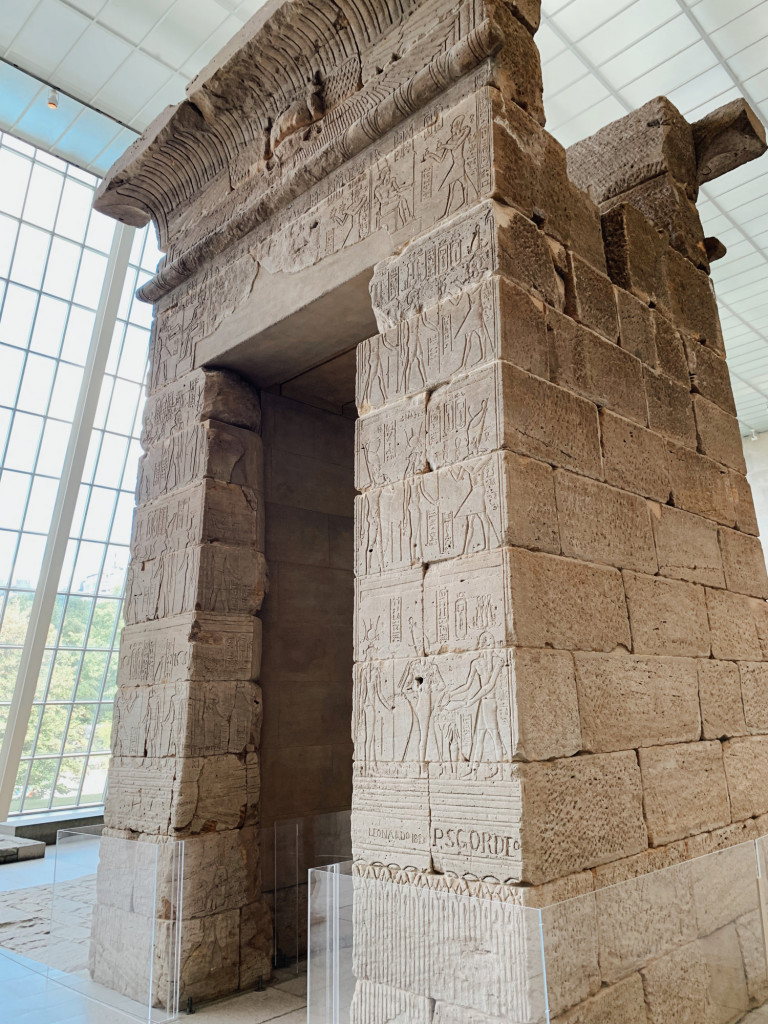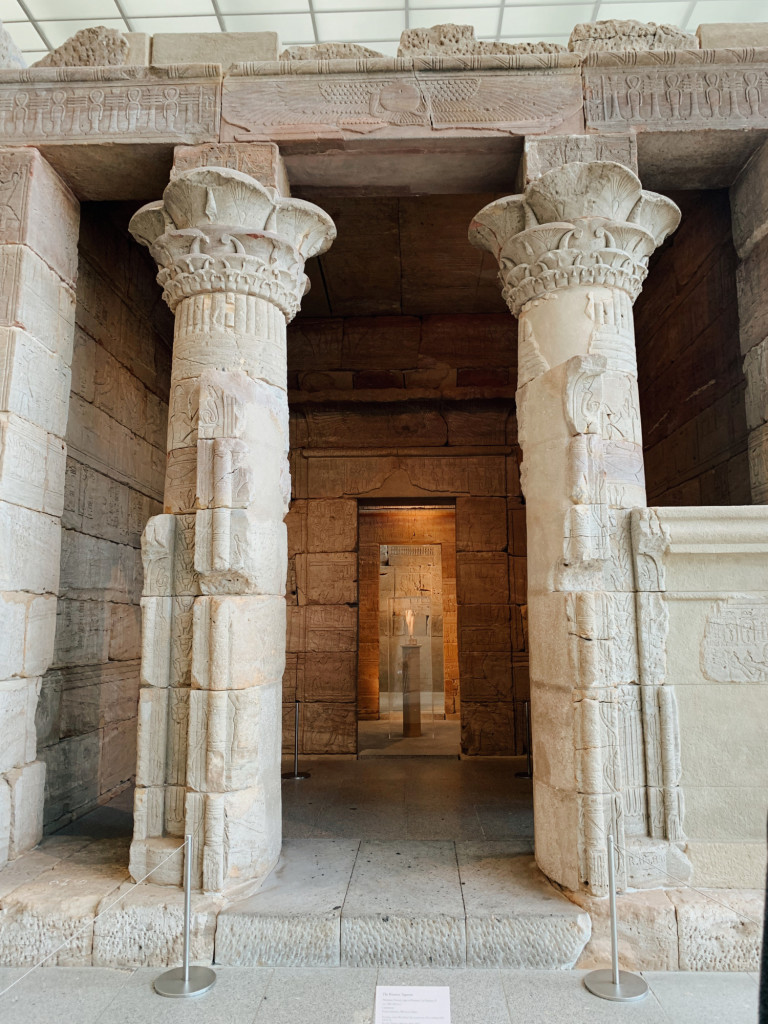 Room 131
Met Museum The Temple of Dendur
3. Egyptian Sarcophagi & Book of the Dead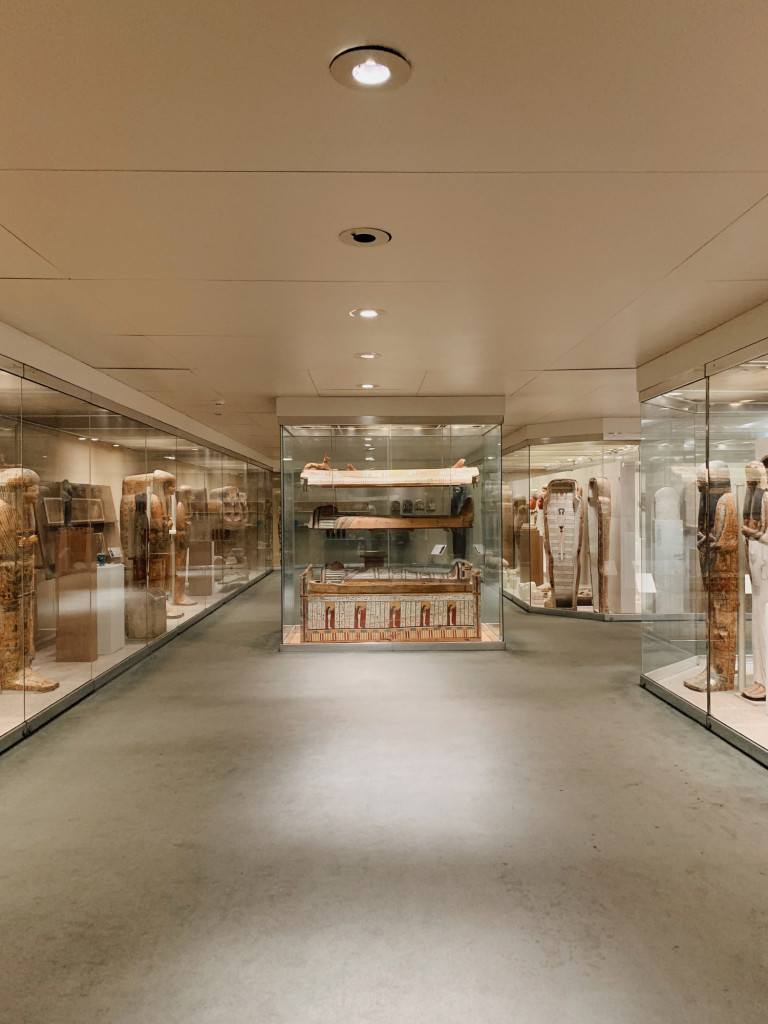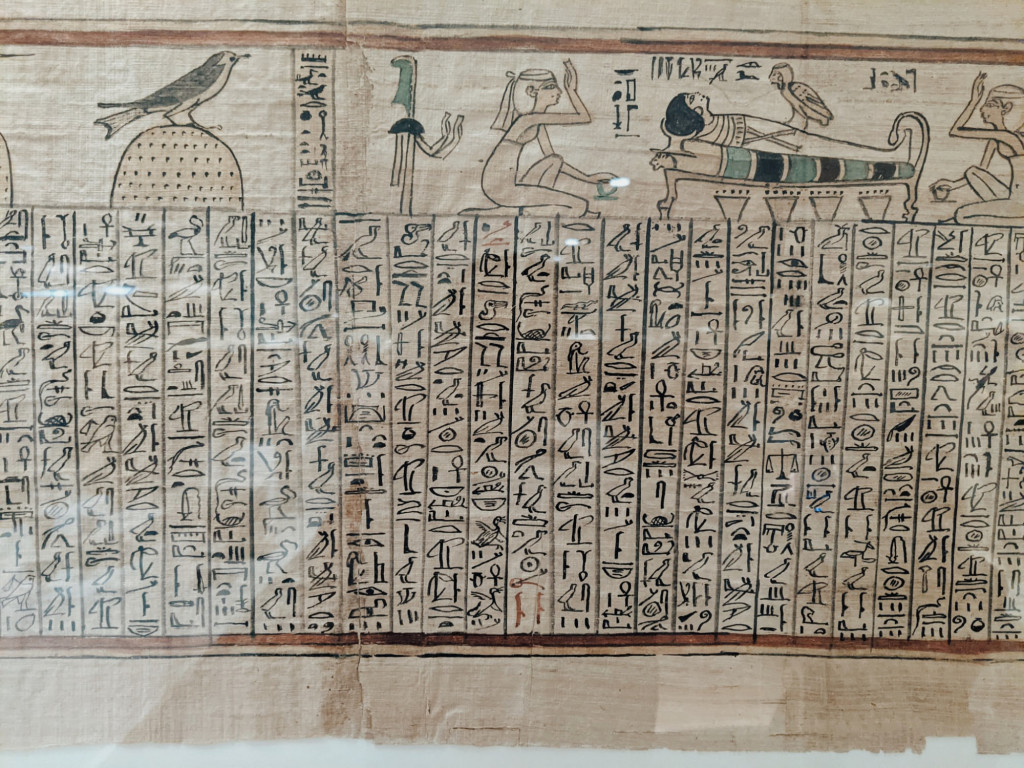 Room 126
Met Museum Book of the Dead
4. Kouros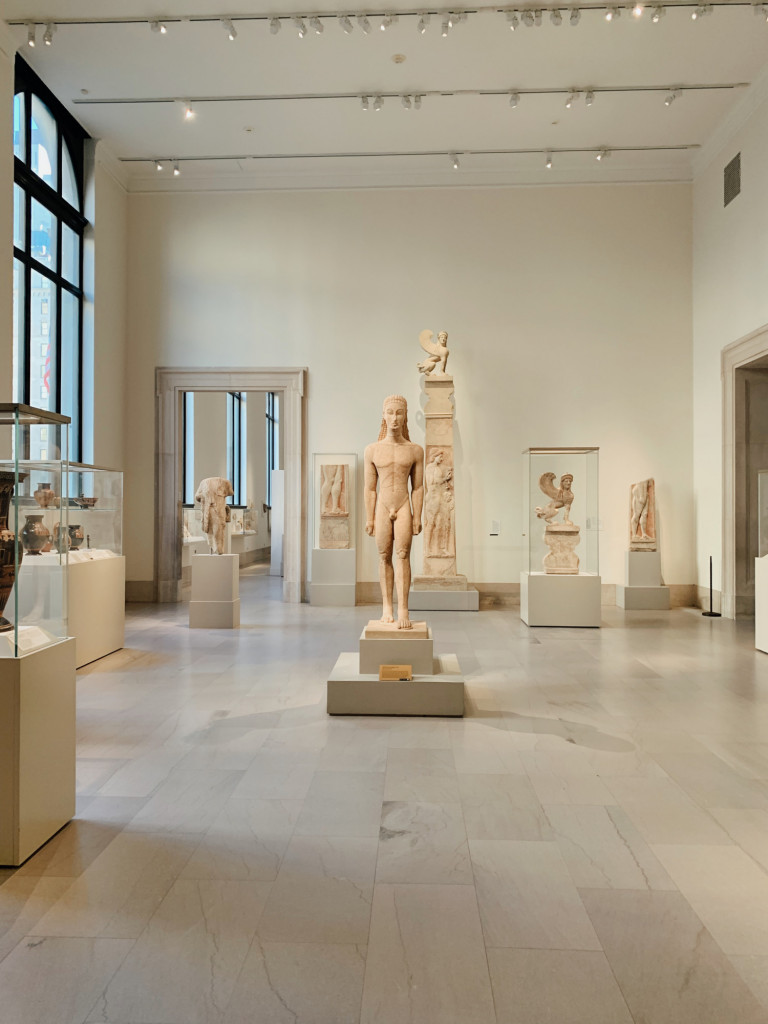 Room 154
Met Museum Marble Statue of a Kouros 
5. Chariot Inlaid with Ivory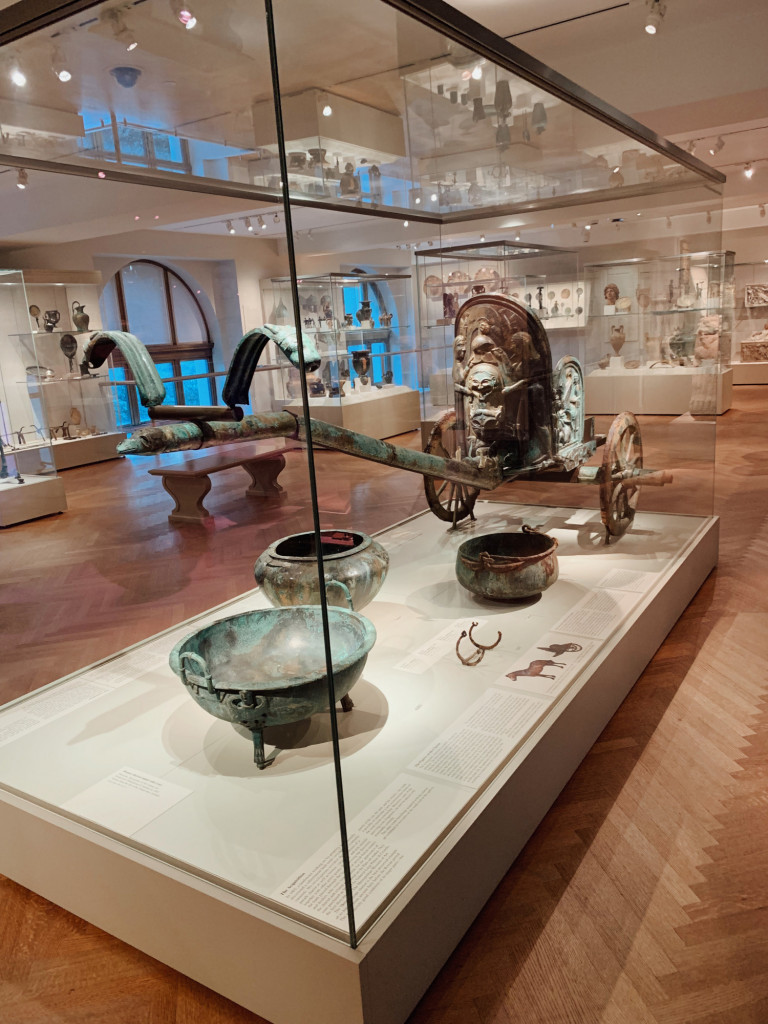 Room 170
Met Museum Chariot Inlaid with Ivory
6. Bodhisattva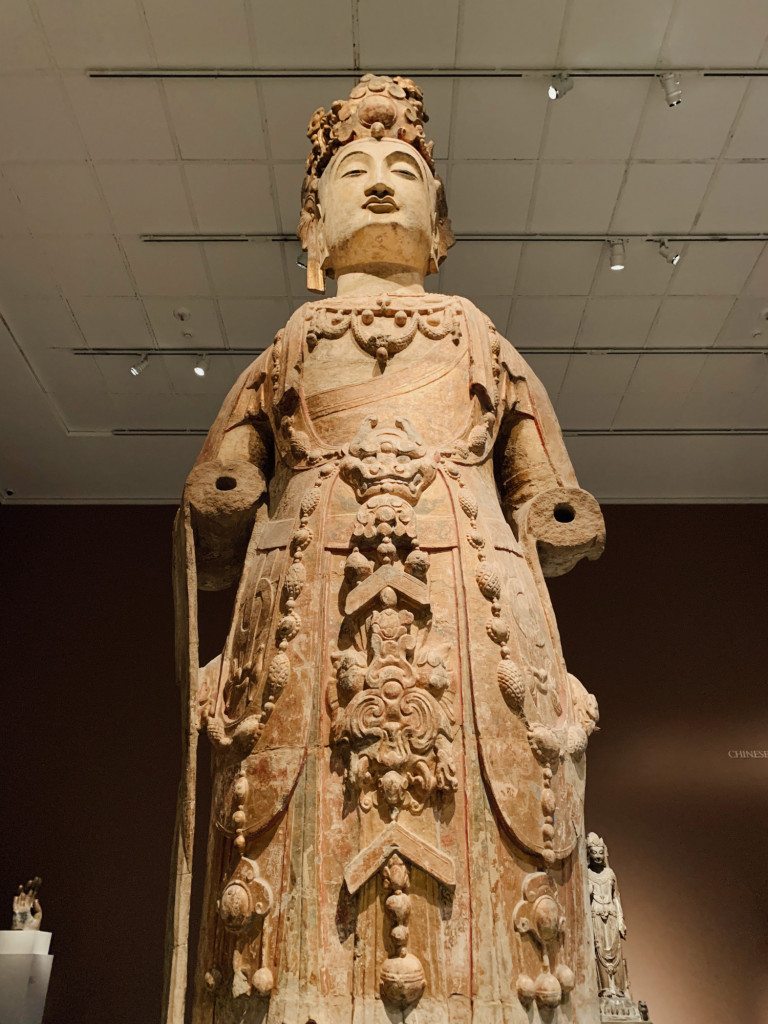 Room 206
Met Museum Bodhisattva
7. Lamassu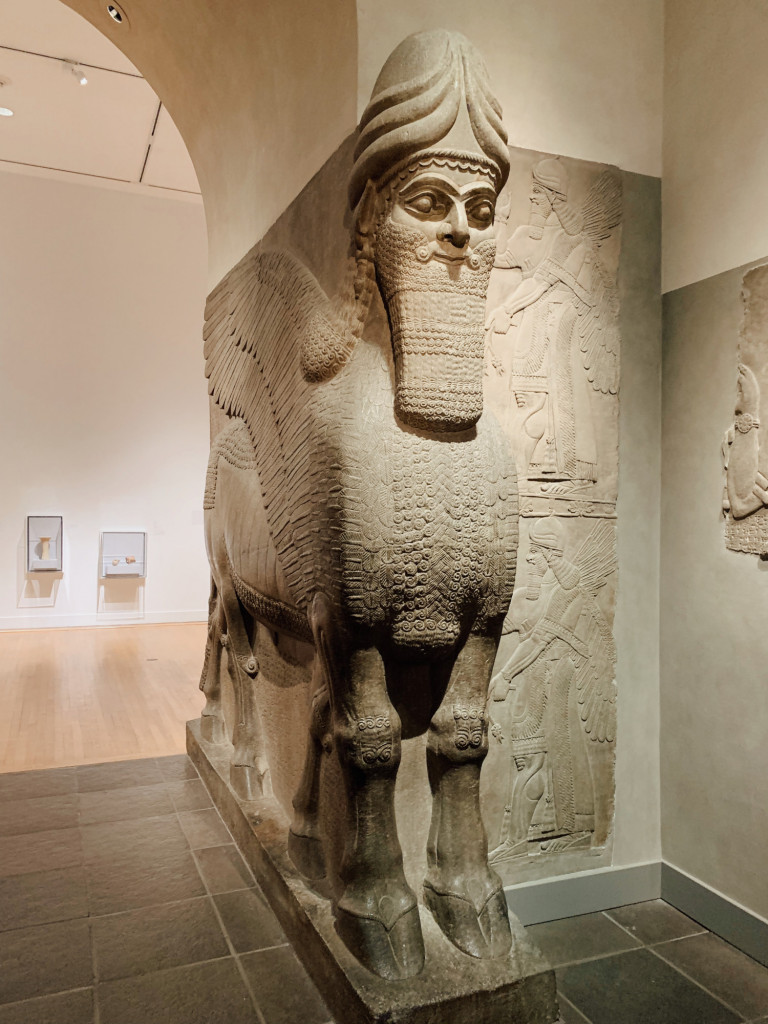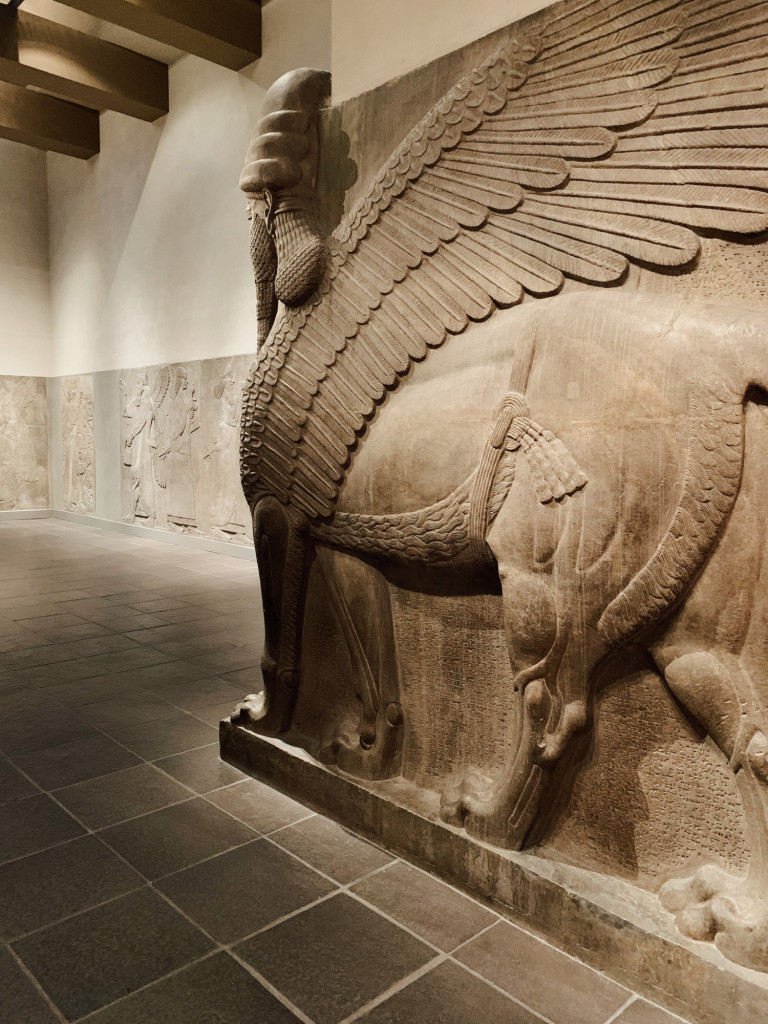 Room 401
Met Museum Lamassu
8. Burgers of Calais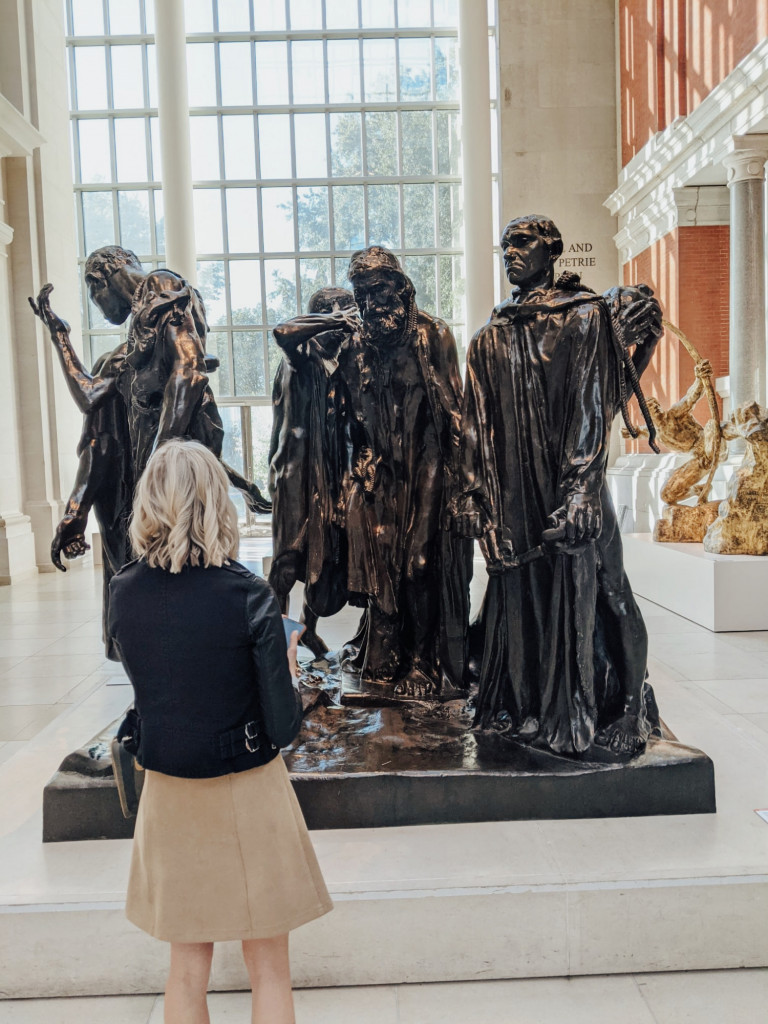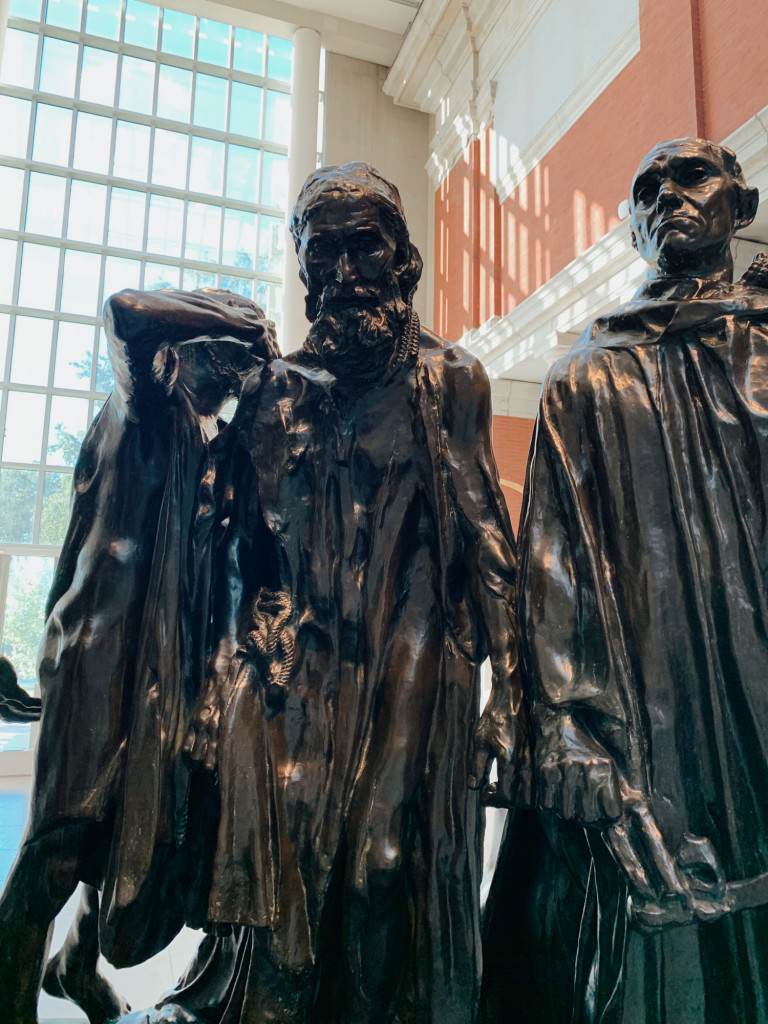 Room 548
Met Museum Burgers of Calais
9. Denial of Saint Peter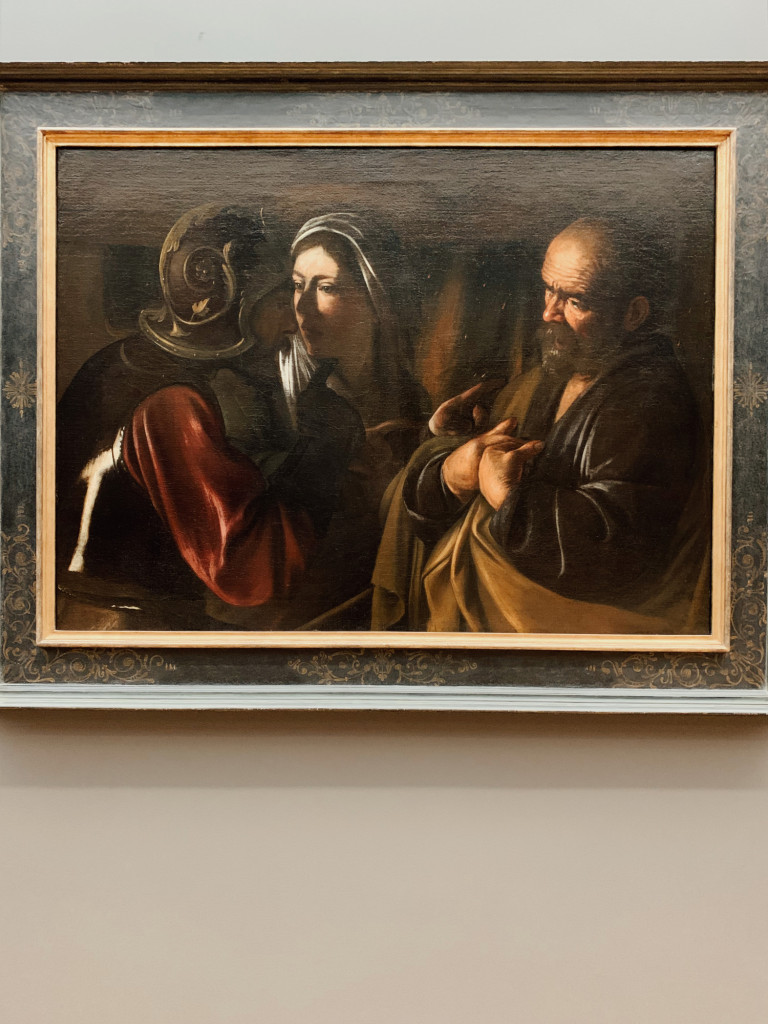 Room 601
Met Museum Denial of Saint Peter
10. The Love Letter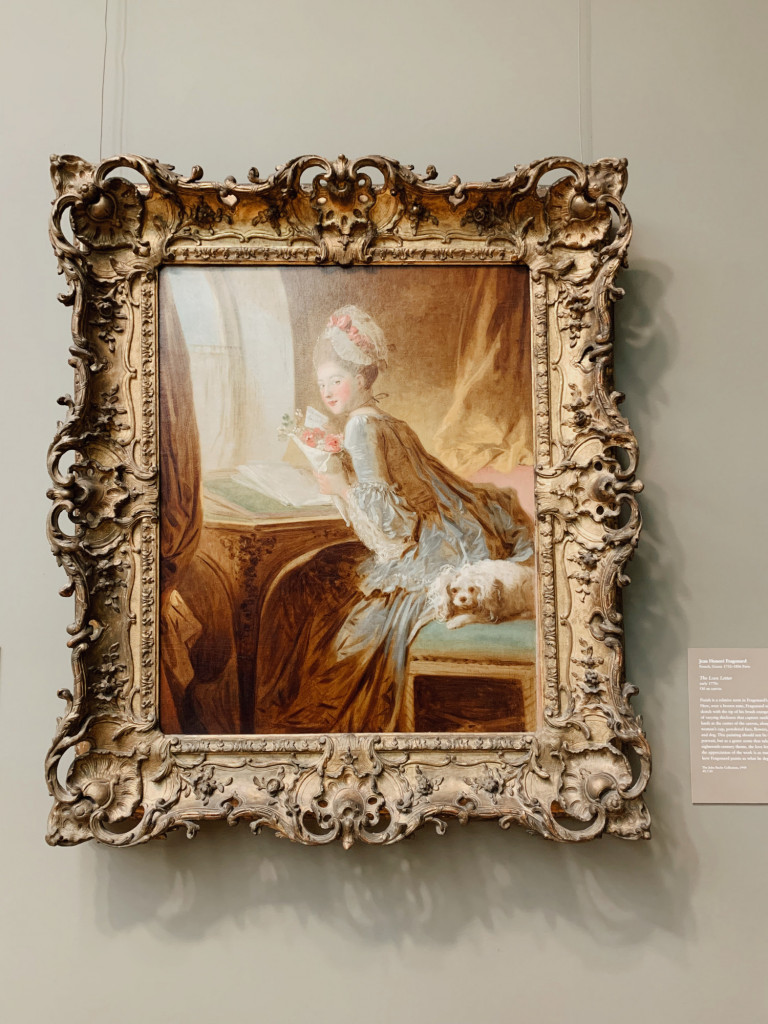 Room 605
Met Museum The Love Letter
11. Death of Socrates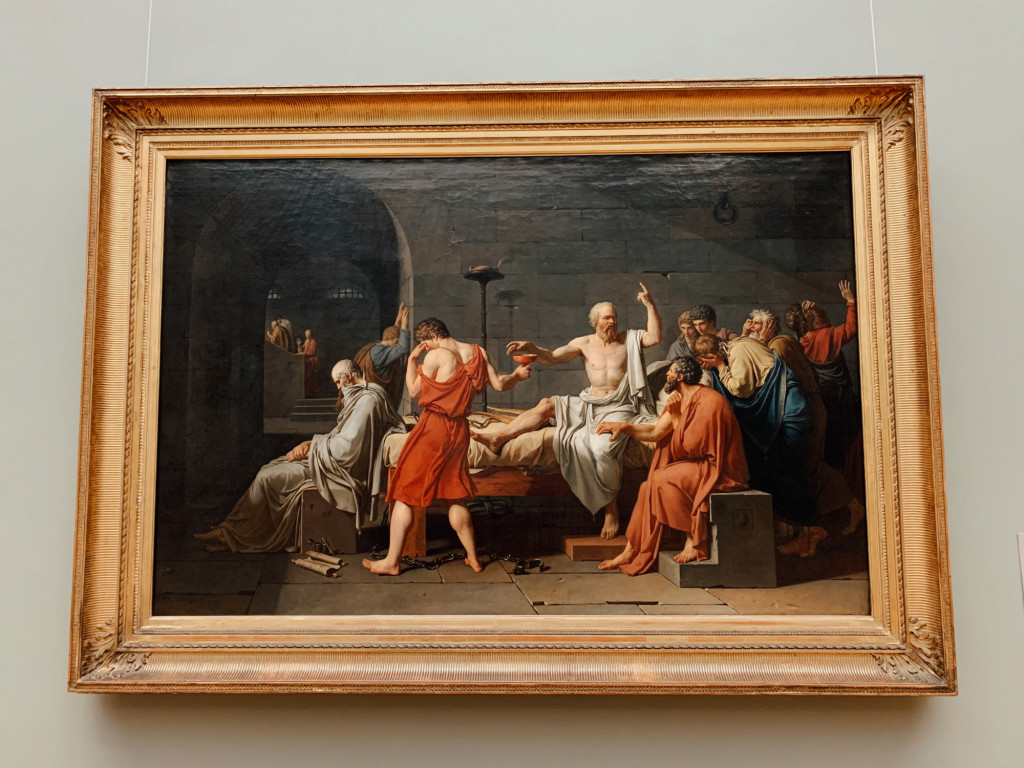 Room 614
Met Museum Death of Socrates
12. Washington Crossing the Delaware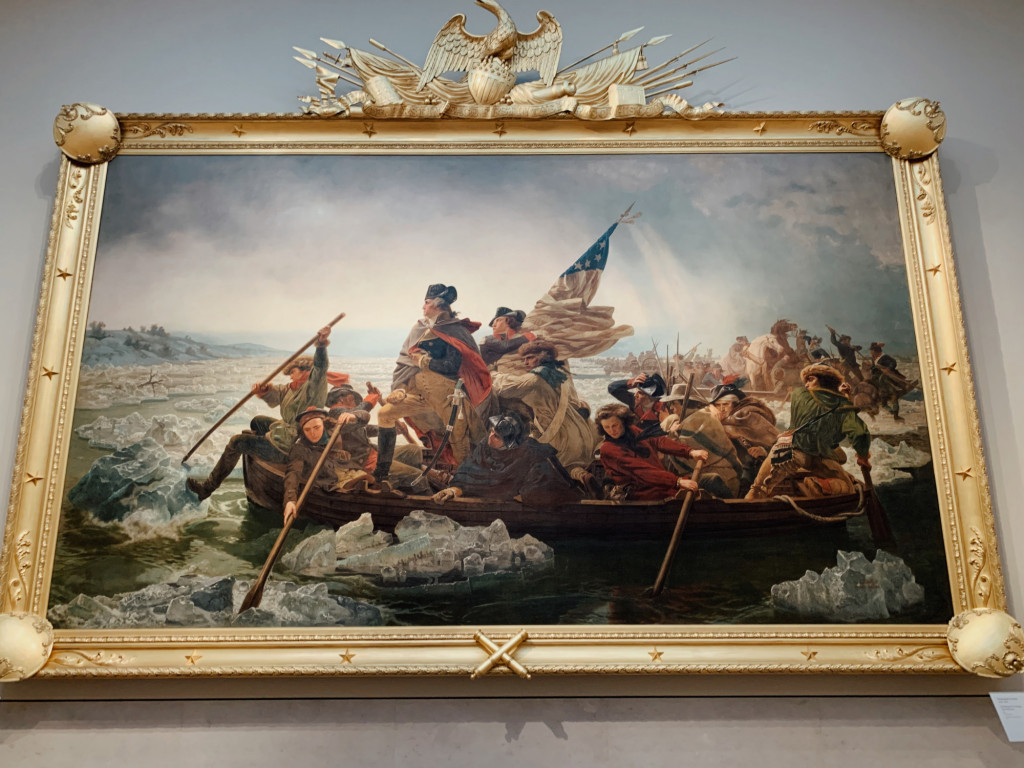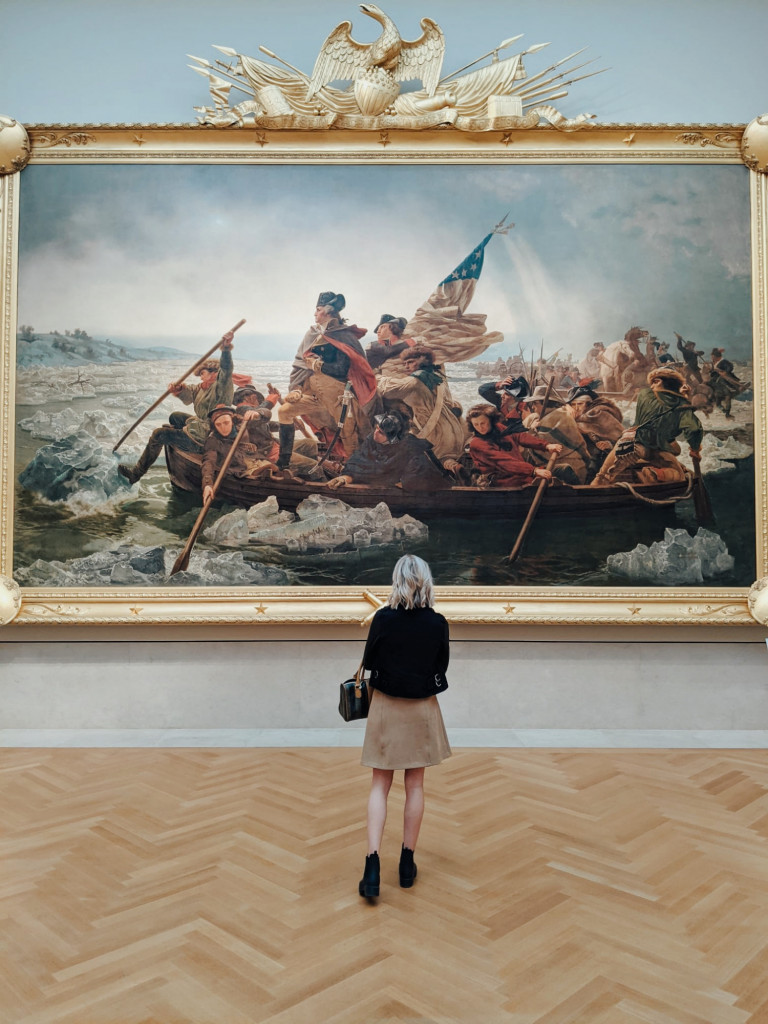 Room 760
Met Museum Washington Crossing the Delaware
13. The Horse Fair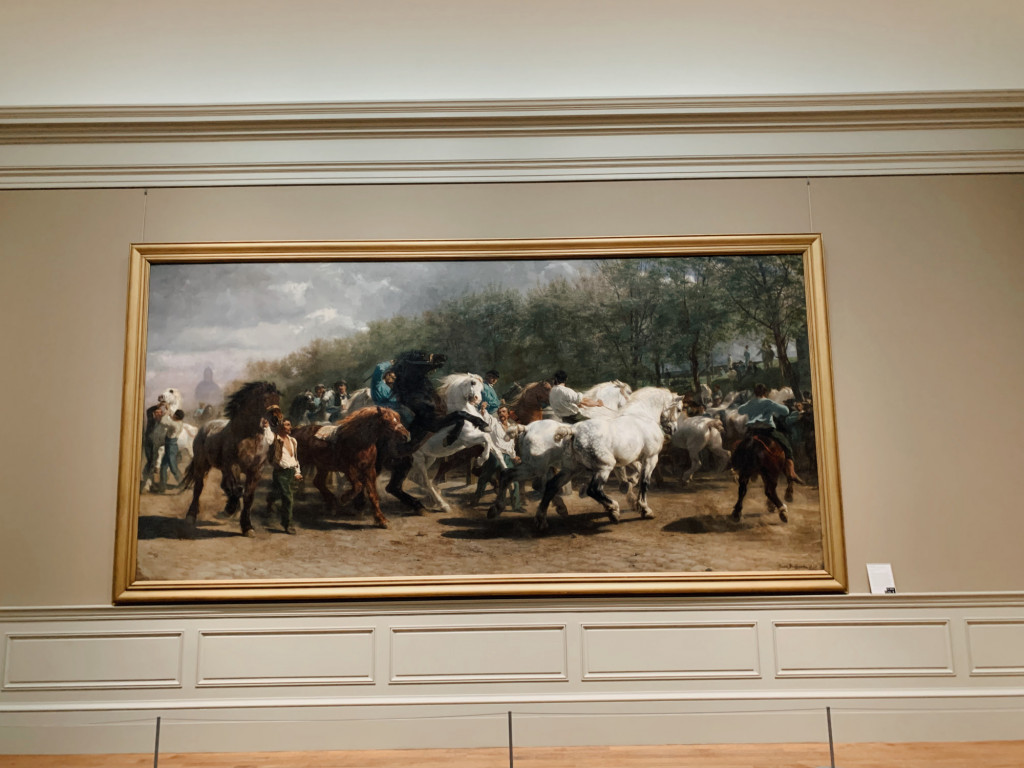 Room 812
Met Museum The Horse Fair
14. The Dance Class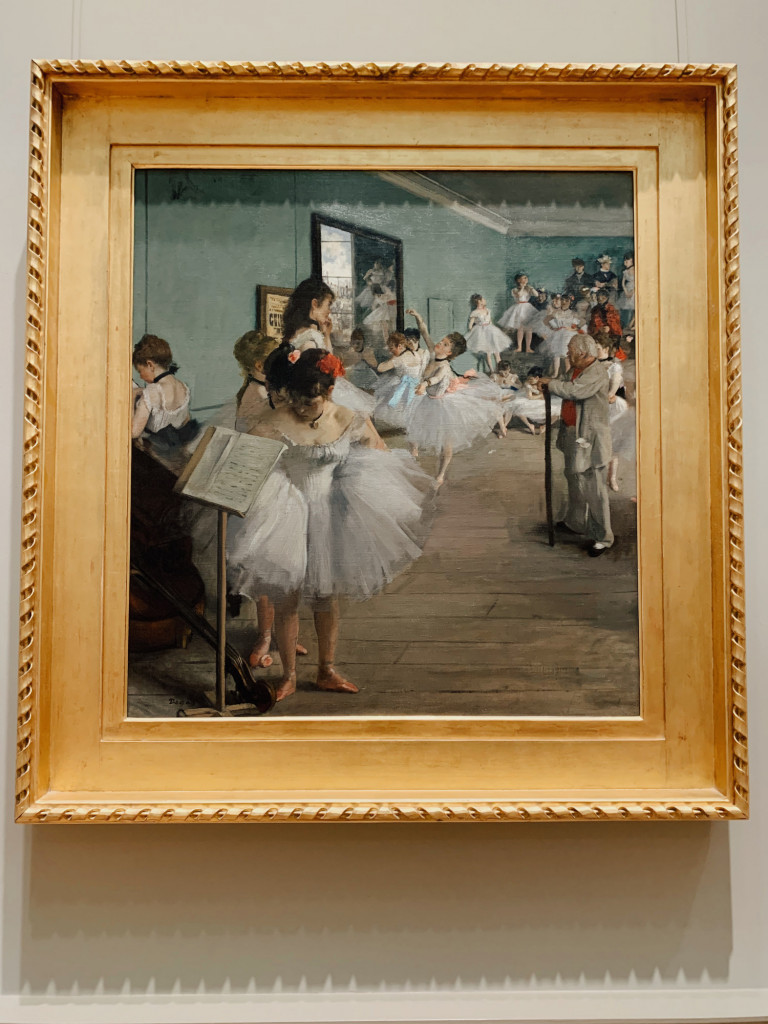 Room 815
Met Museum The Dance Class
15. Bridge Over a Pond of Waterlilies
Room 819
Met Museum Bridge Over a Pond of Waterlilies
16. Wheat Field with Cypresses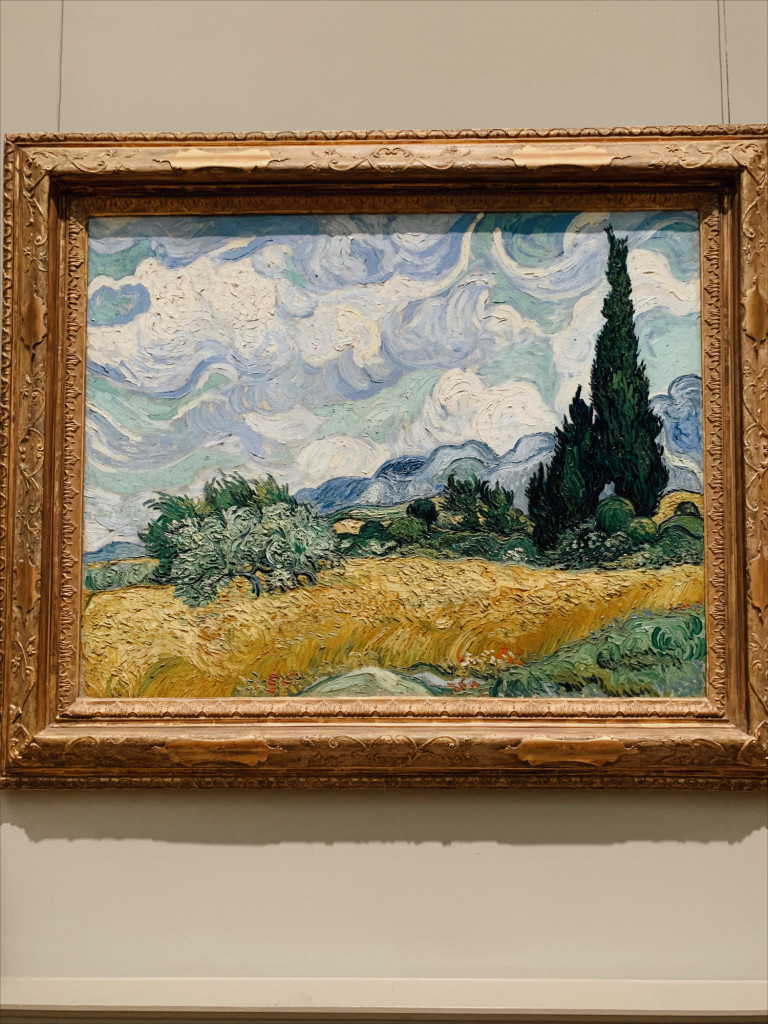 Room 822
Met Museum Wheat Field with Cypresses
17. Vincent van Gogh Self Portrait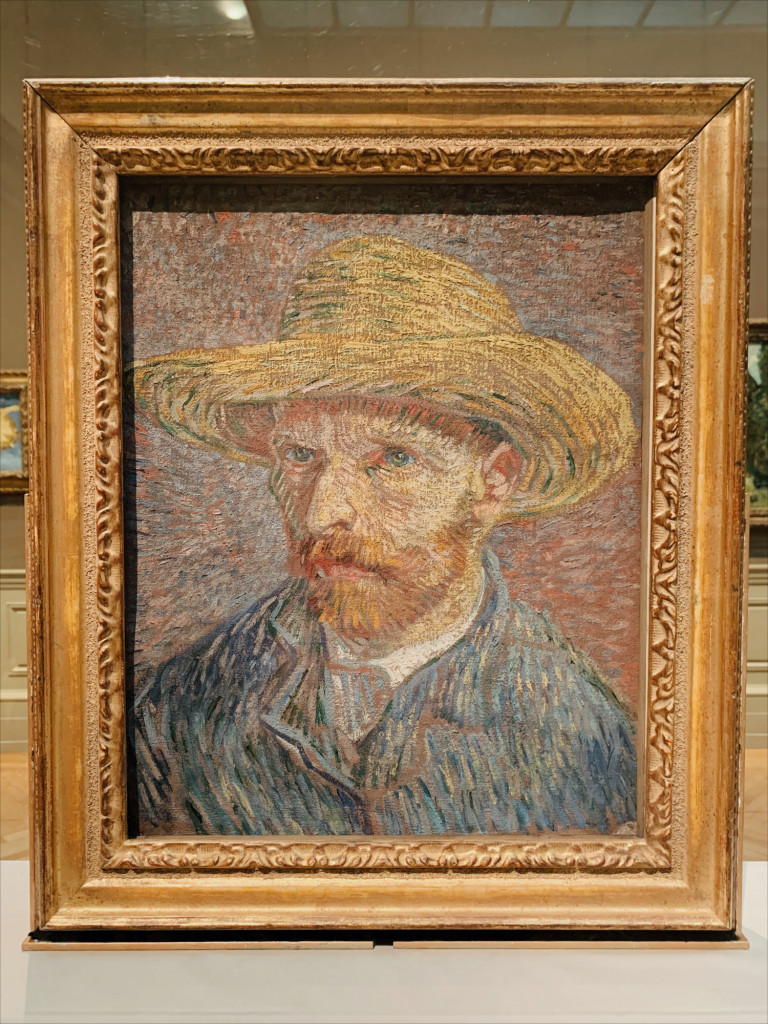 Room 825
Met Museum Self Portrait with Straw Hat
18. Mäda Primavesi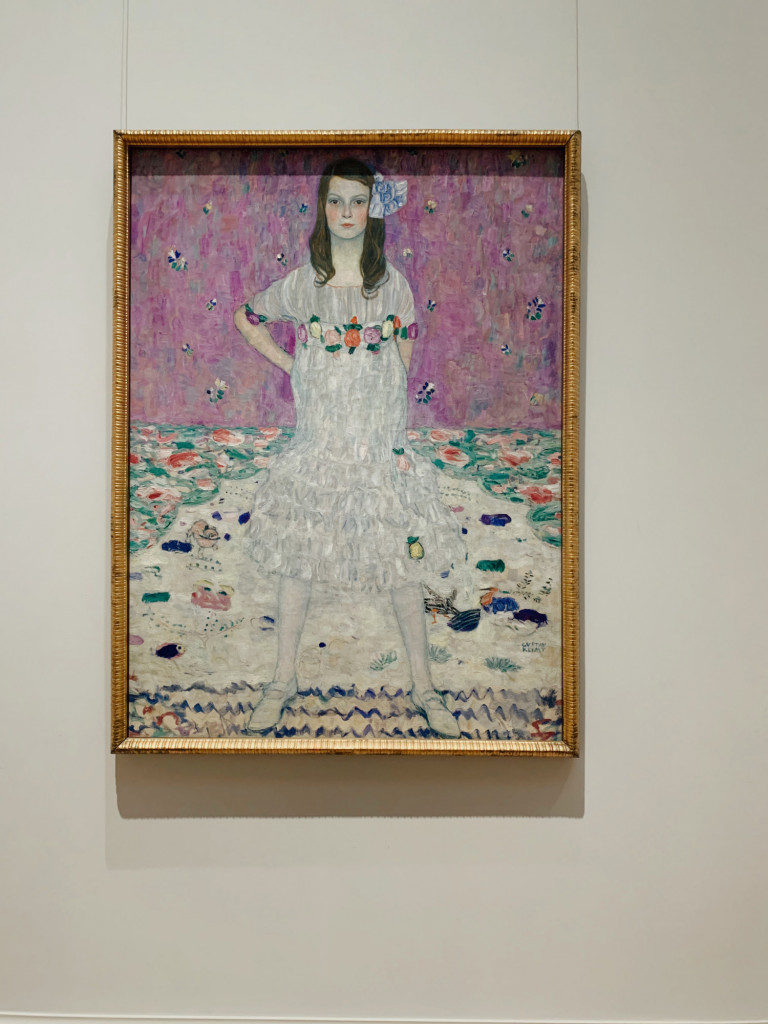 Room 829
Met Museum Mäda Primavesi 
19. The Actor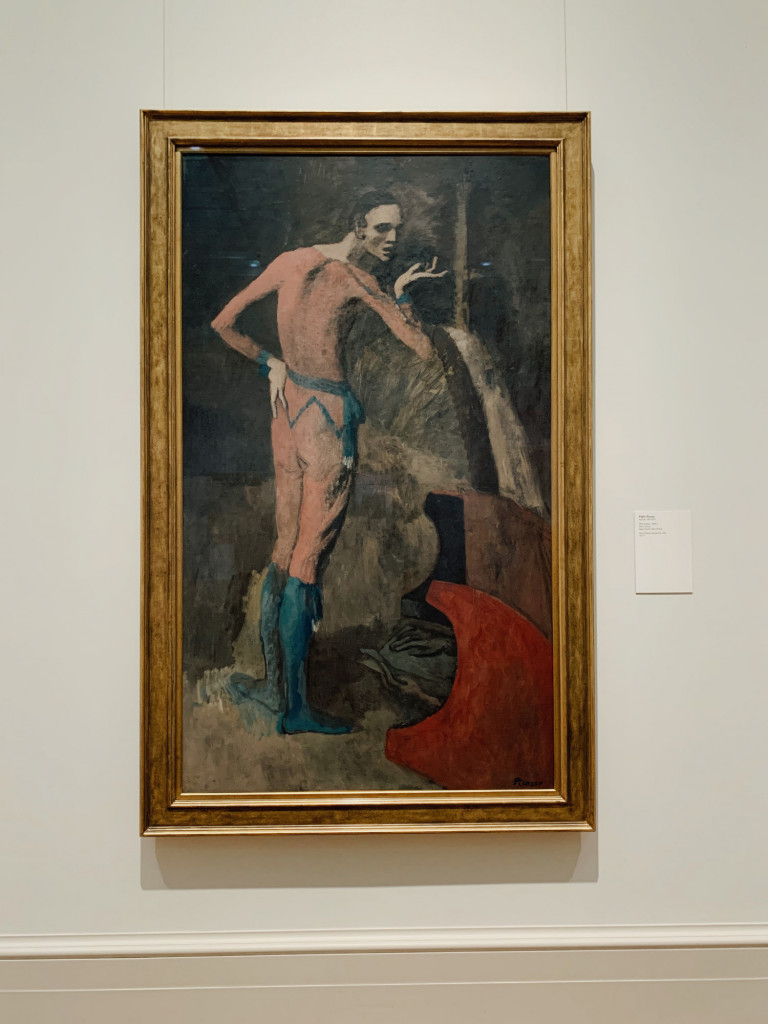 Room 830
Met Museum The Actor
20. Dali Madonna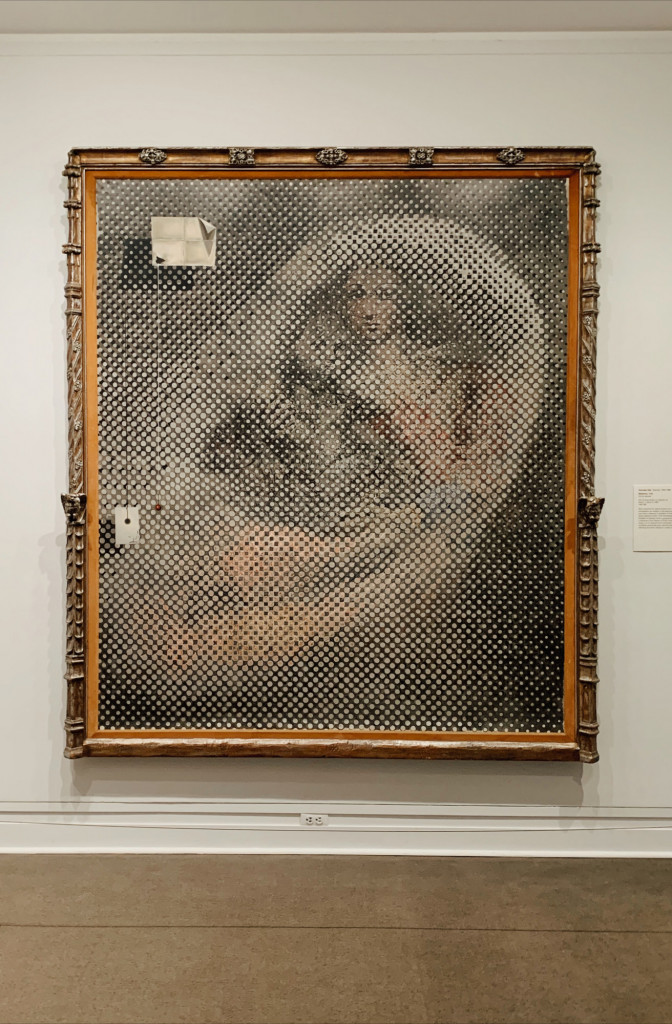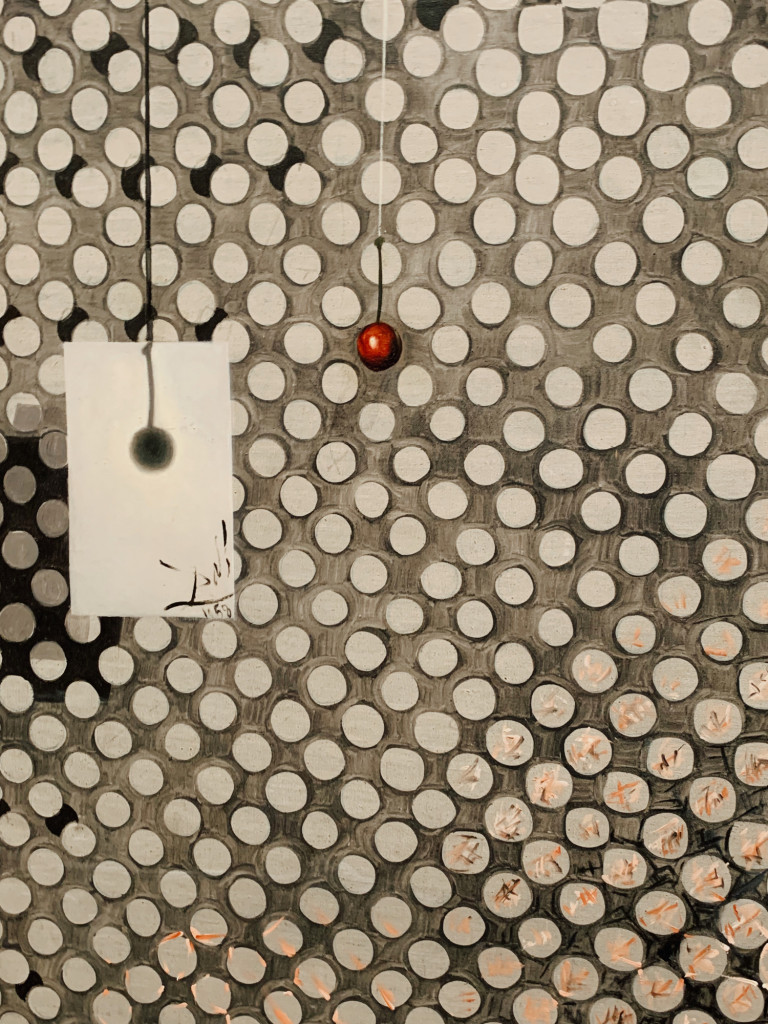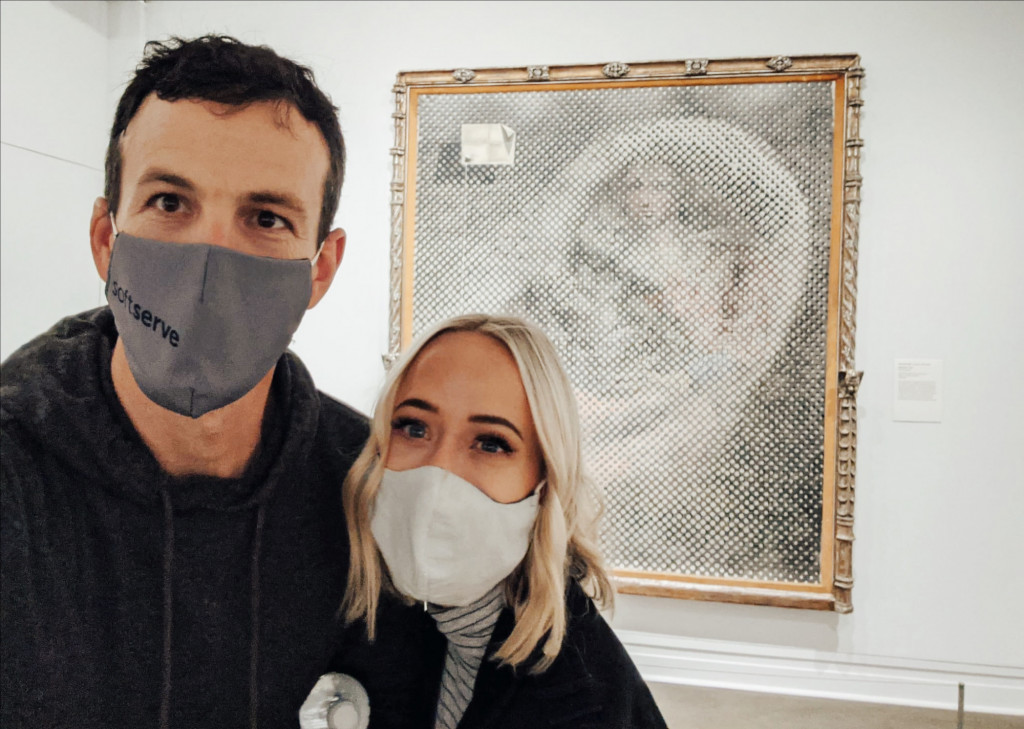 Room 901
Met Museum Salvador Dali Madonna 
21. Unique Forms of Continuity in Space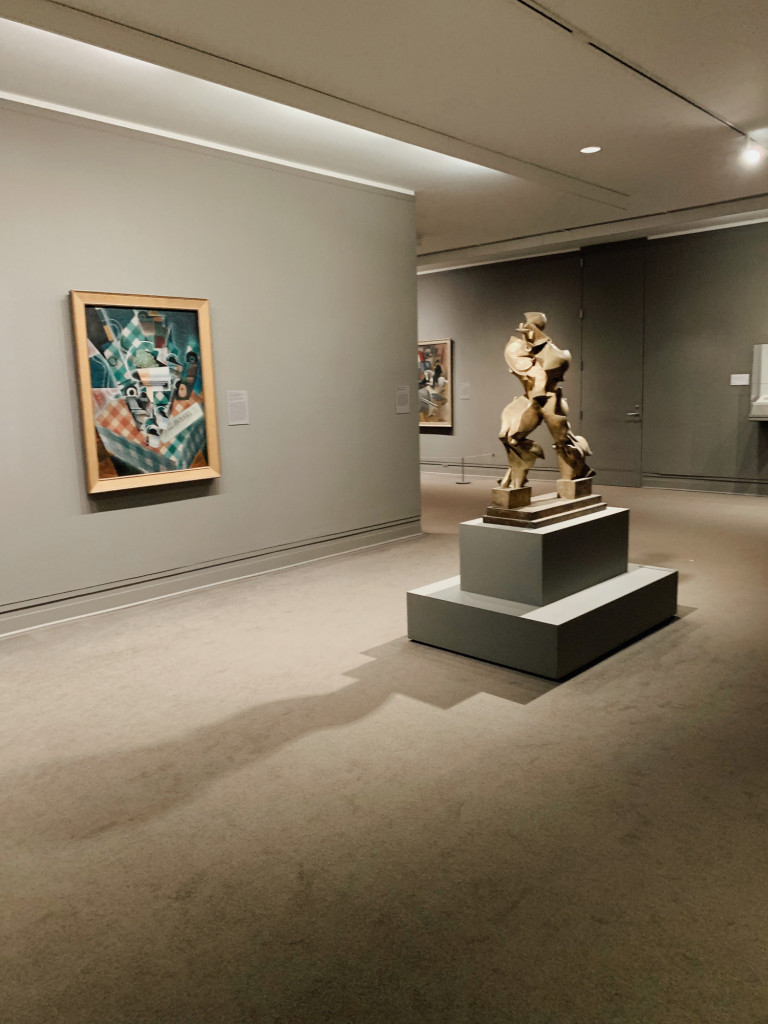 Room 901
Met Museum Unique Forms
22. Autumn Rhythm (no. 30)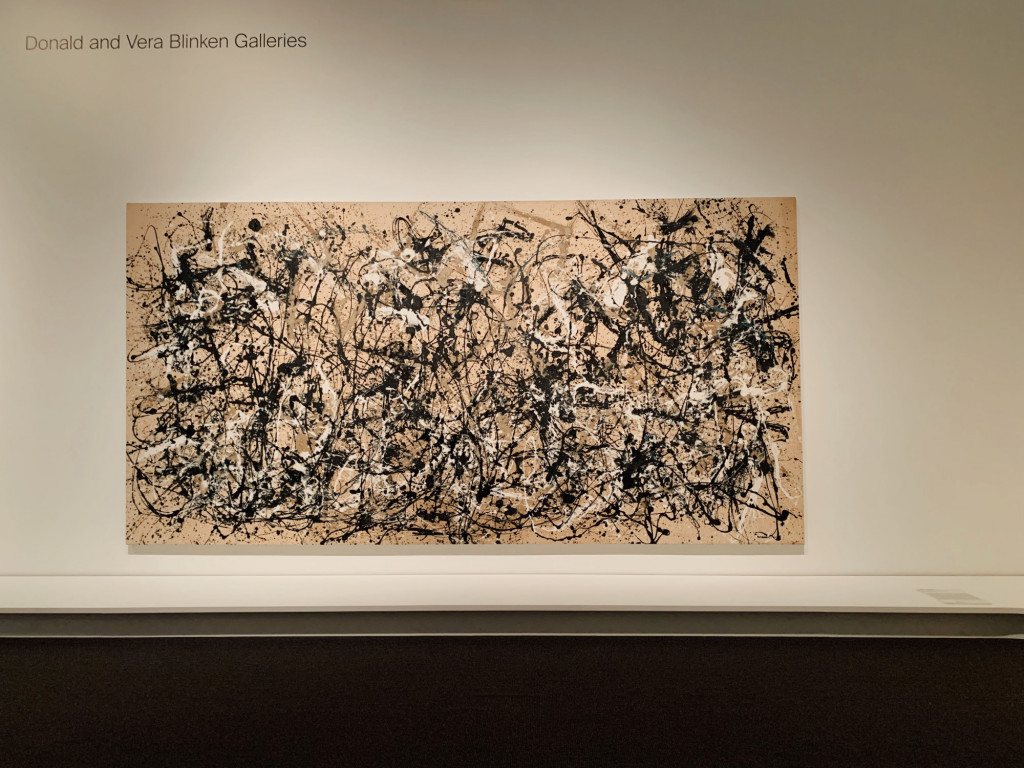 Room 919
Met Museum Pollock Autumn Rhythm
23. The Annunciation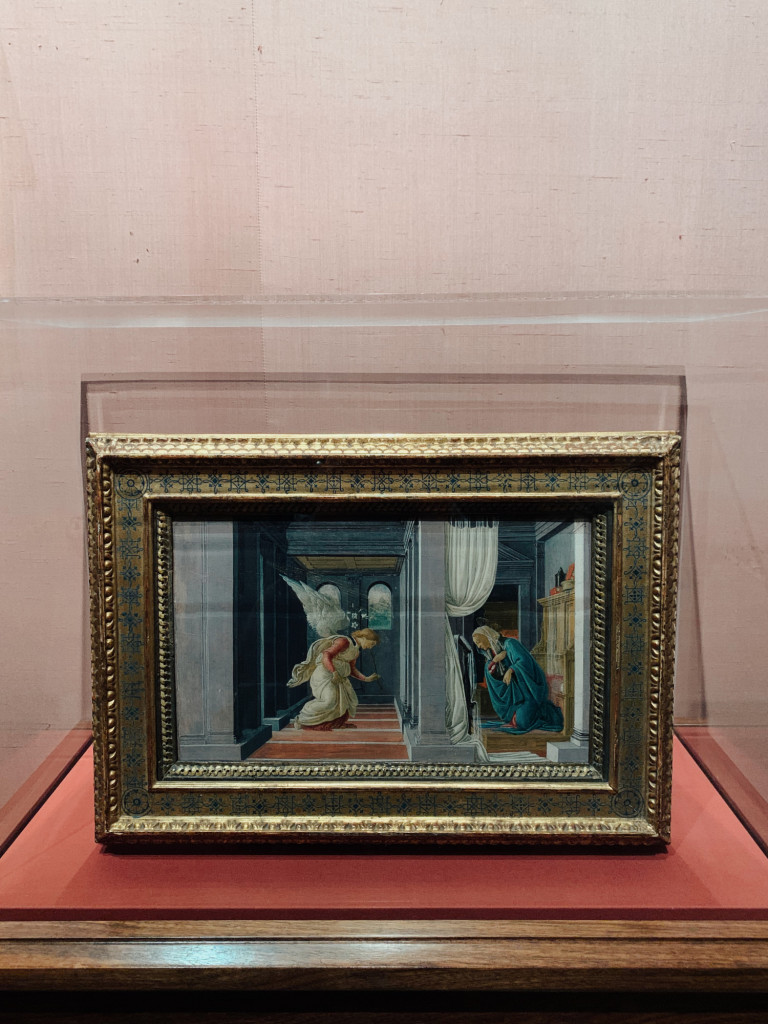 Room 942
Met Museum The Annunciation
24. Rembrandt Self Portrait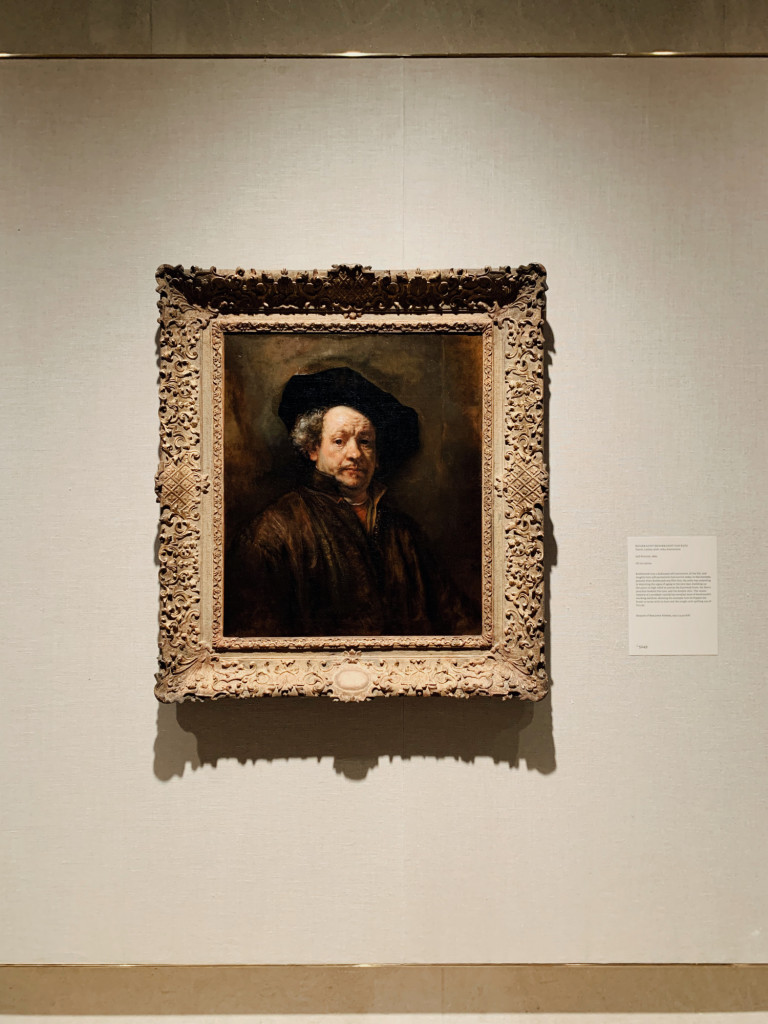 Room 963
Met Museum Rembrandt Self Portrait
25. Young Woman with Water Pitcher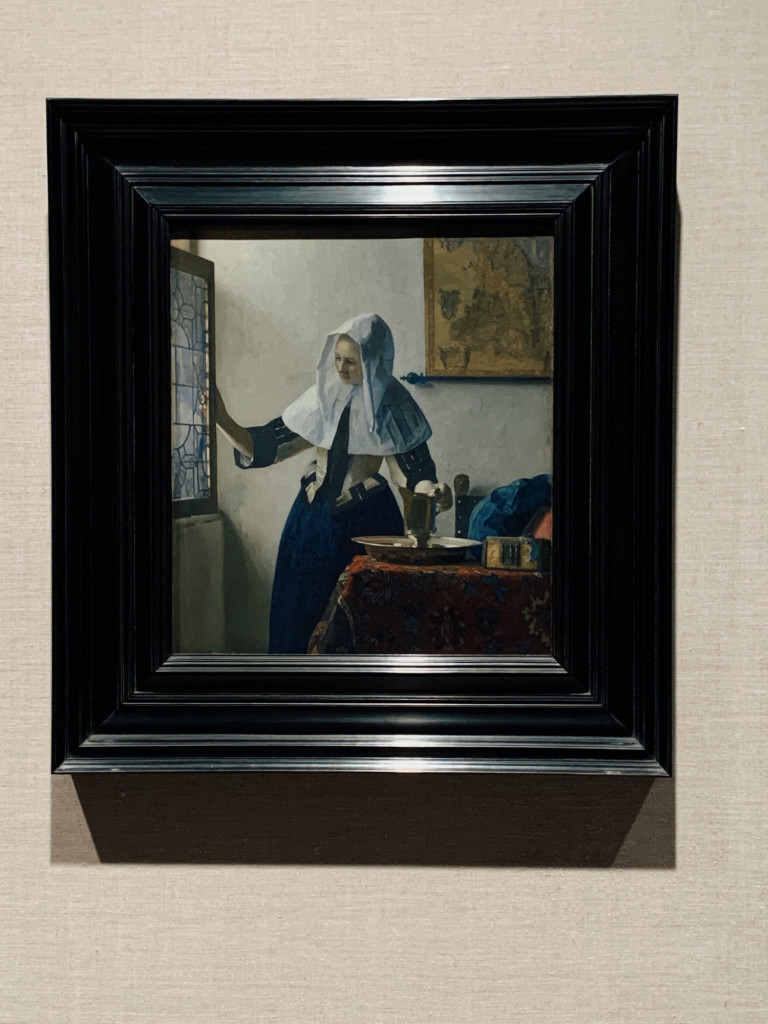 Room 963
Met Museum Young Woman with Pitcher
---
Like it? Pin it!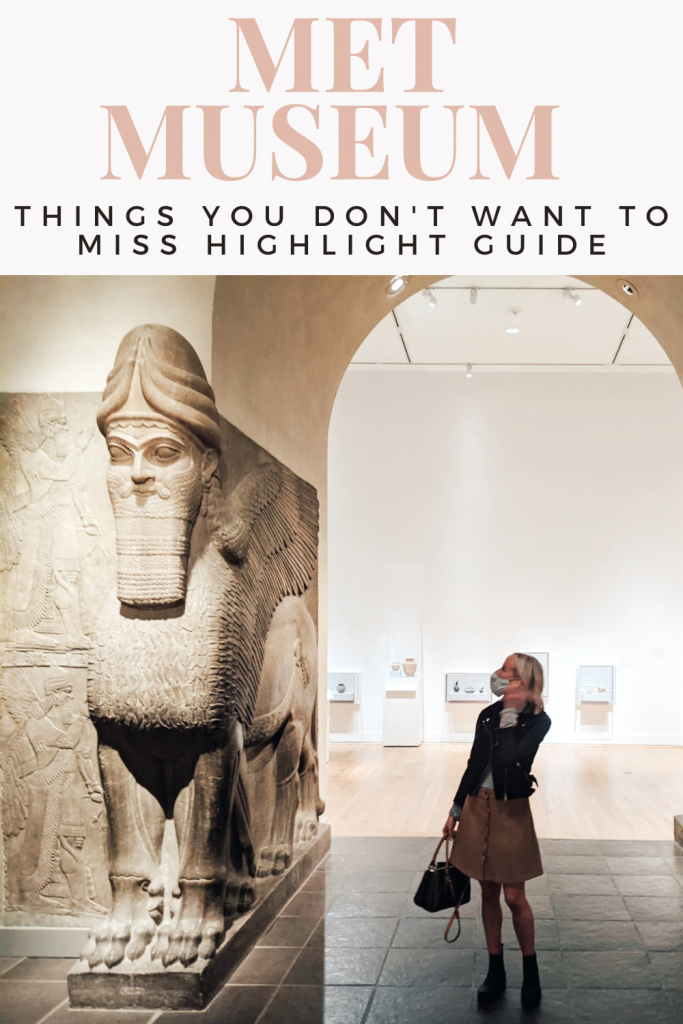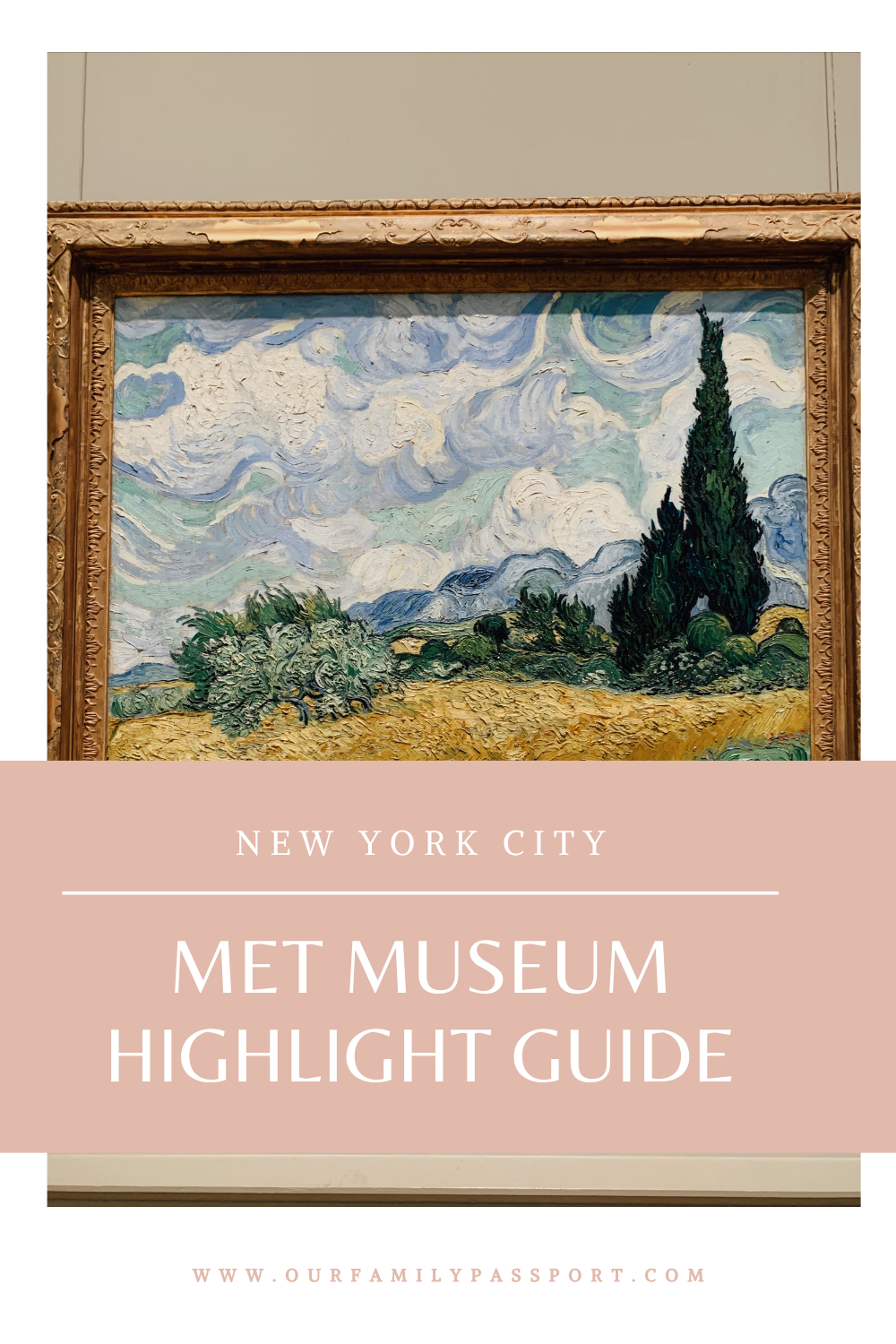 For more New York fun …