It's that time of year again! The leaves are starting to change, the air is getting crisp, and school is back in session. We are back at it with our annual Best Fall Vacation Ideas list and we are keeping it based in the USA this year. This Best Fall Vacations in the US for Families list will get you booking flights and heading out with your family soon! 
Where is a good place to vacation in October? 
Fall is hands down one of my most favorite times to travel. The shoulder season provides a nice break from the crowds, the weather is manageable almost anywhere, and good travel deals are plentiful. We picked from some of our favorite tried and true destinations to craft a list for you that can work for any budget and almost any time frame. 
Where is it warm in October in the US?
We specifically picked destinations this year that are typically warm enough to travel without more than a jacket. We want to give you the best destinations while keeping in mind that traveling with kids isn't always a walk in the park and having to lug around extra cold-weather gear is less than ideal. Dress in layers and have some decent outerwear and these destinations will be sure to please!
What are good inexpensive fall family vacations?
The majority of these destinations are not only some of our favorites but also some of the most economical with a few exceptions. It is our opinion that fall break vacations shouldn't break the bank, should be low stress, and low cost. One of the best things about traveling in the fall is because it is the off-season scoring deals on flights, and hotels make fall the perfect time to travel. Our favorite budget hack for fall vacations? Use those travel points! I hate spending my hard-earned points during peak times when my exchange isn't as great. However, I can almost always book amazing deals using my points. For example, I booked Comfort + seats to NYC for 18k points round trip. That is unheard of! 
Get the best bang for your buck by taking a few extra days off of school and work
We love fall break because our kids always get 3-4 days off of school. This is true for most public school districts across the US during the month of October. To maximize our budget, and family time, we try to bookend our family fall vacation by taking an extra day or two off. This gives us over a week's worth of vacation time while only having the kids miss an extra day. SCORE! 
To get some extra tips on how to effectively take time off from school for travel see – How to Take Your Child out of School to Travel
We also tried to make sure to pick destinations that are easily accessible for flights and road trips. We know that when traveling with a family driving can be far more economical. 
Best Fall Vacations in the US for Families
Acadia National Park, Maine
Maine is without a doubt one of the best places to travel when looking for that quintessential "fall" vacation. The leaves are gorgeous. The days are warm filled with sunshine and the nights and mornings are crisp. Let's not forget that the fresh-caught lobster is excellent during the fall months! Our absolute Maine in October must see? The Bass Harbor Head Lighthouse. You and your children will get a thrill skipping stones and watching the waves crash on the 19th-century cliffside lighthouse. 
Arches National Park, Utah
Where should you go in the fall in Utah? Look no further than Arches National Park! Arches makes our list because it is absolutely lovely in the shoulder months. The days are still warm and long and the crowds are minimal in comparison to the summer months. The best part about visiting Moab during the fall is that it has perfect conditions for hiking! Long gone is the sweltering heat and in its place is perfect temperatures to hike, bike, and explore. If Moab is your fall destination of choice one of our favorite places to stay in Moab as a family is the Marriott Springhill Suites. The pool is a blast, breakfast is included, it is centrally located, and it is clean and affordable! 
Want to stay in Moab for free? Right now Marriott is offering an unheard-of deal on their credit card (My Marriott card is one of my favorites and we average about 4-5 free nights for our family a year because of it!) Sign up now to redeem their awesome welcome offer! Marriott Bonvoy Welcome Offer.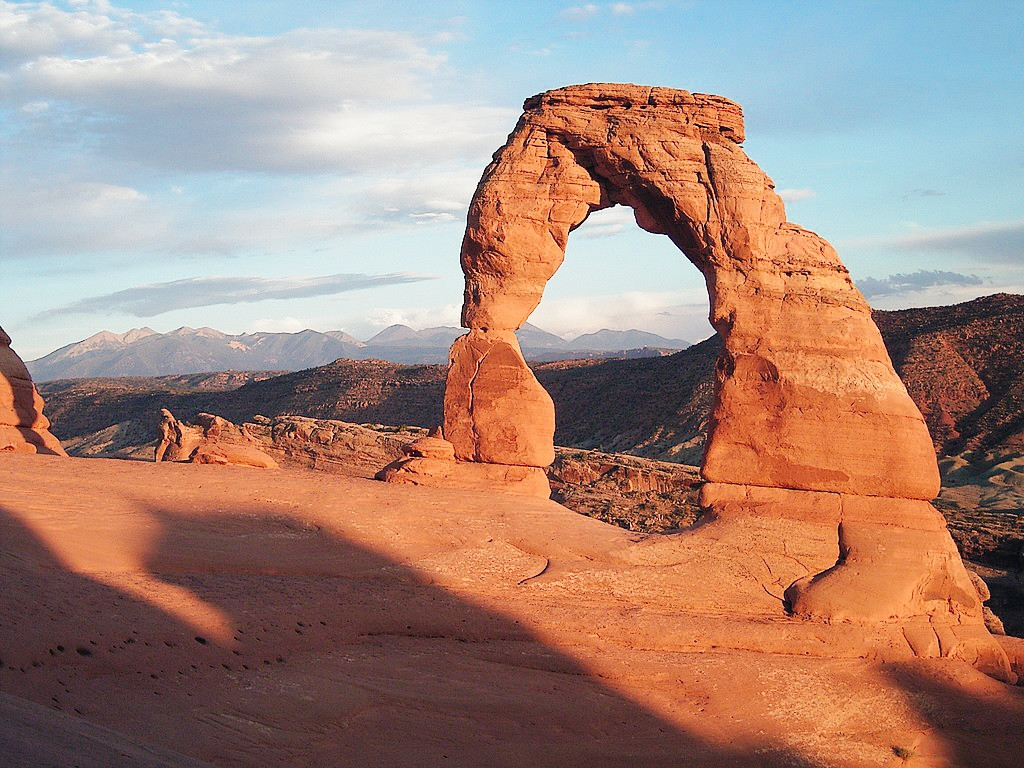 Boston, Massachusetts
Elementary kids and teens alike will delight in visiting this historical treasure trove! Boston is pure joy, especially in the fall. The foliage is fantastic, prices are great, and if you go at the beginning of the fall season you can catch a Boston Redsocks game! On those rare chilly days the Boston Children's Museum is a must do! The best thing to do in Boston with kids? Take a special tour of the Freedom Trail! 16 Cool Spots for Kids on the Freedom Trail.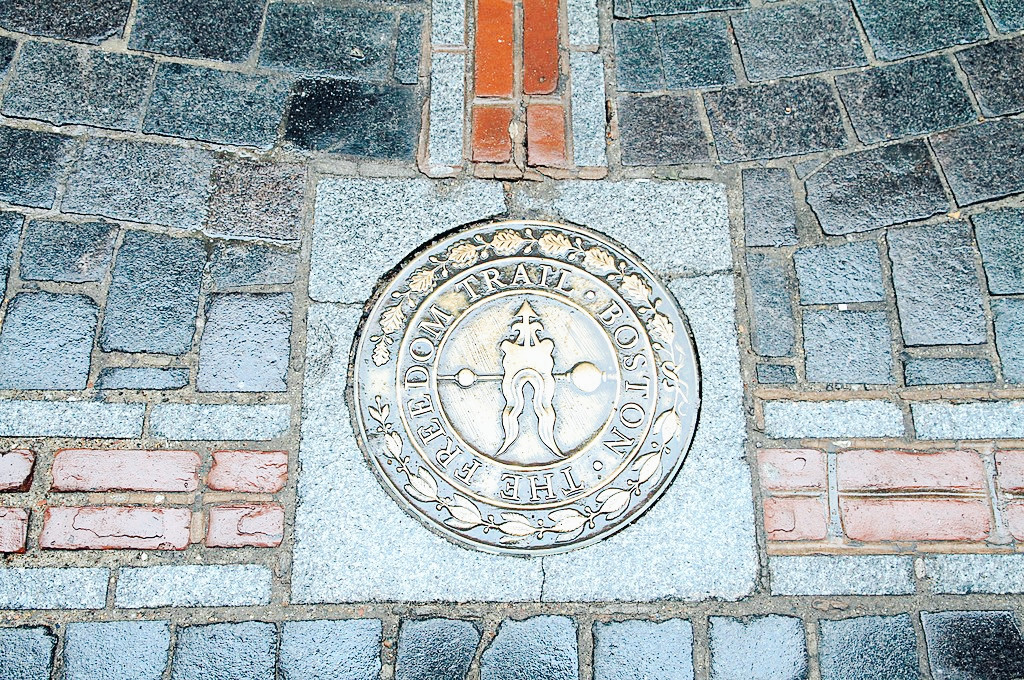 The Great Smoky Mountains, North Carolina & Tennessee
Arguably one of the best locations for fall leaves in the country, Great Smoky Mountain National Park is the most visited national park and we can see why! Averaging 12.1 million annual visits you want to add this destination to your fall bucket list! Because this is such a popular destination there are places to stay from luxury to budget and there is no shortage of family activities. Visit a corn maze at Kyker Farms or head out on the ever-popular Laurel Falls Waterfall Trail. Your kids will absolutely love it!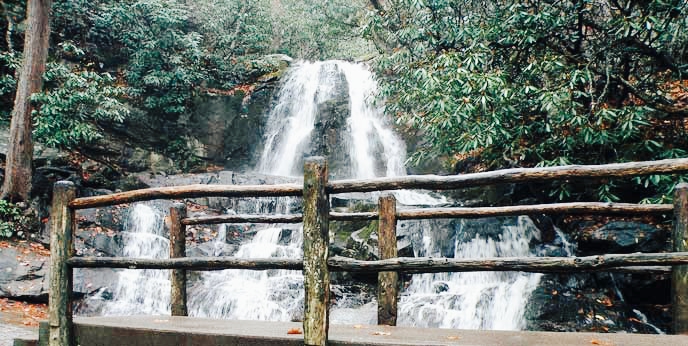 Kiawah Island, South Carolina
If you have been following us for awhile, you know our love for Kiawah Island South Carolina runs deep. The beach is still perfect this time of year and you can hit up the world famous links. In fact, Kiawah Island recently hosted the Ryder Cup. The best family activities on Kiawah Island are to – go crabbing and then cook your catch, ride bikes on the beach, and participate in catch and release shark fishing! You and your kids will love it! For an extra special occasion, take a day trip out to Charleston and eat Sunday Gospel Brunch at Hall's Chop House. It's the best!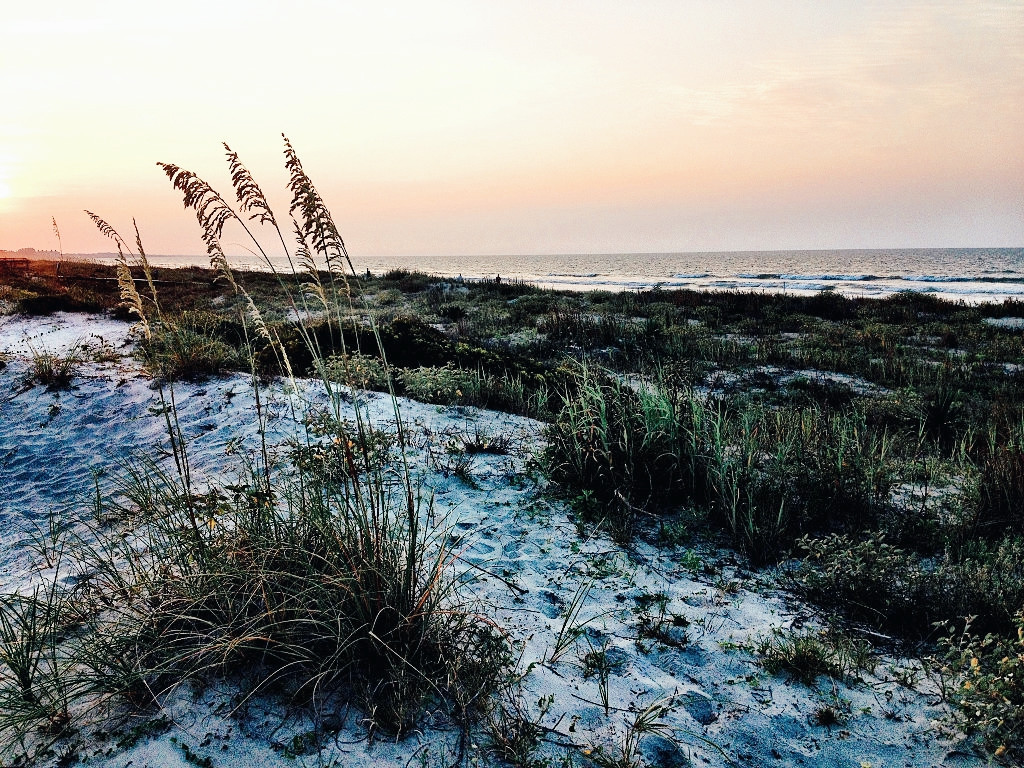 Lake Tahoe, Nevada & California
If you are looking for clean mountain air, crystal clear waters, hiking and biking trails than Lake Tahoe is your place! You can find something for every budget and every interest level here. We have loved our time on the lake and enjoyed a private boat excursion. The Heavenly Mountain Gondola is a blast and the kids will love the kids ropes course. 
You can see our total guide to Lake Tahoe here – North vs South Lake Tahoe with Kids Travel Guide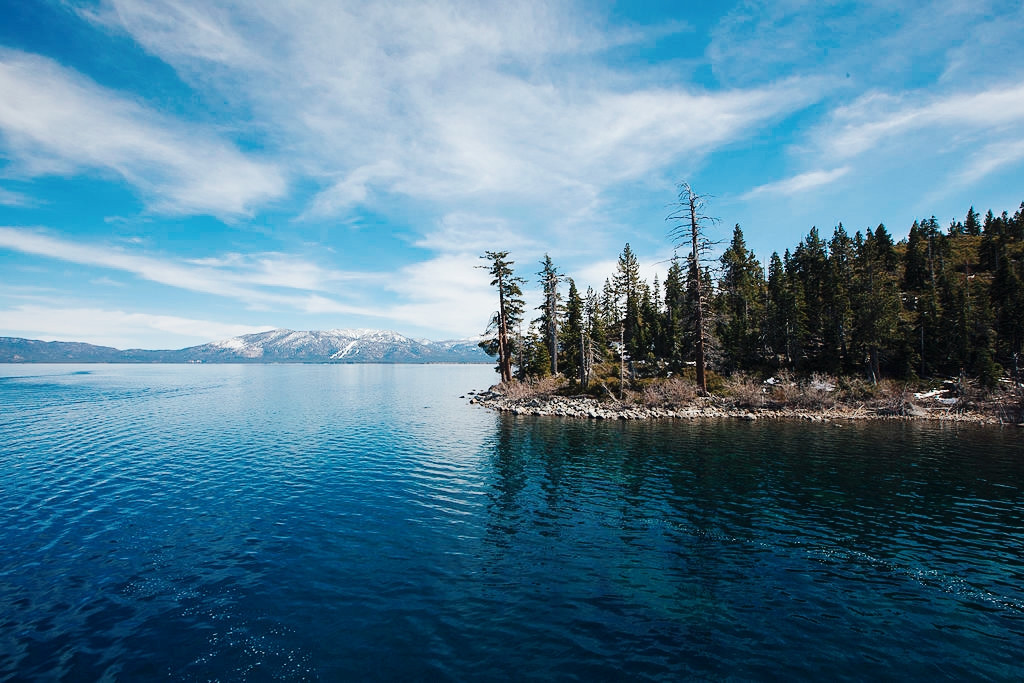 New York City, New York 
We're not sure that there is a bad time to visit New York City (well maybe January). There is almost always something to do and something to see regardless of the weather! However, when visiting with kids we find that visiting when the weather is mild is best. We love the fun Halloween decorations peppered throughout the city and the seasonal energy! Central park is beyond lovely in the fall and it is still perfect weather to bike and spend hours in the green oasis in the middle of the city. We love making sure to visit the Metropolitan Museum when they have kids activities going on. It is educational and super fun! You and your kids will love it! You can check out the Metropolitan Museums Kids Activities here – The Met for Families. 
Scoring Cheap Fall Flights to New York City
Fall is also a great time to snag some deals when visiting New York. I was able to get round trip Comfort + tickets from Salt Lake City to JFK International Airport for only 18k miles. That is such a steal! If you have a Delta hub near you, having a good Delta Credit Card is a must! My favorites are the Gold and Platinum. The welcome bonus is great and the annual fees are manageable. You can sign up for the Delta Amex Cards here and get up to 100k bonus points – Delta American Express Referral Program. (On a side note, thank you so much for using  my referral codes, having you sign up under my code helps fund my business and helps me bring more information to you!)
San Antonio, Texas
The San Antonio Boardwalk is amazing and your kids will love being able to visit the Alamo! Let's not forget the food scene in San Antonio is some of the best found in the entire country. The weather is balmy and the days are still long and full of sunshine. We love The Cove Restaurant and it is organic and family-friendly dining at its best. Be sure to visit the river walk at night and bring along some bread so your kids can feed the ducks along the way!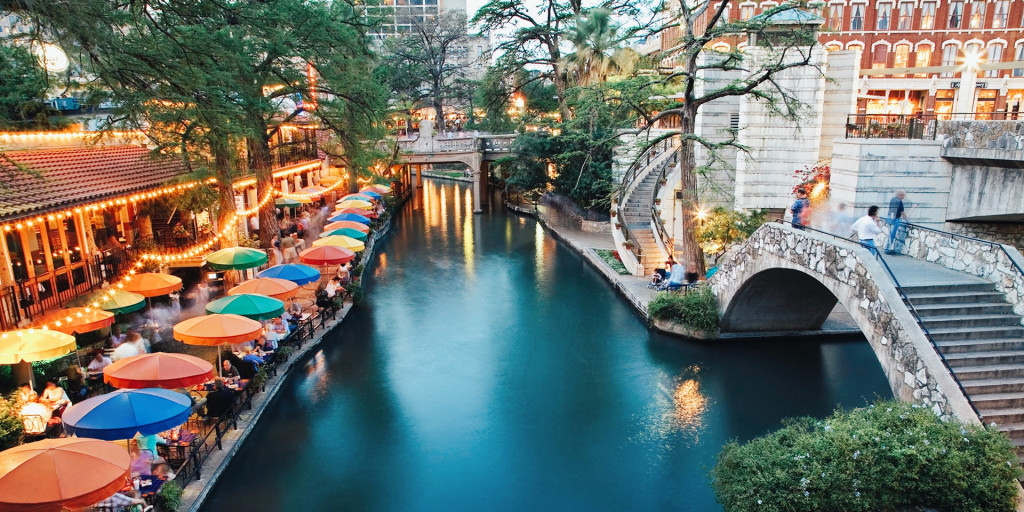 San Francisco, California
We have so many wonderful things to say about San Francisco in the fall. It is probably one of our most favorite times to visit! For a luxury stay, we love the Ritz Carlton San Francisco and are usually able to score some awesome deals on points using our Marriott Card. We have an entire blog post dedicated to visiting San Francisco in the fall with our top must-see activities for kids. You can see 10 Ultimate Things You Have to Do In San Francisco with Kids here!
Orlando, Florida
Visiting Orlando is October is one of the absolute best times! The theme parks are not as busy, it is a perfect time to swim with the Manatees in the Crystal River and the weather is still beach-friendly most of the days! If you love Halloween, and you love Disney then visiting the special Halloween Events put on by Disneyworld are a must. They are our absolute favorite. Is there anything better than trick or treating with your family in Disneyworld? I think not!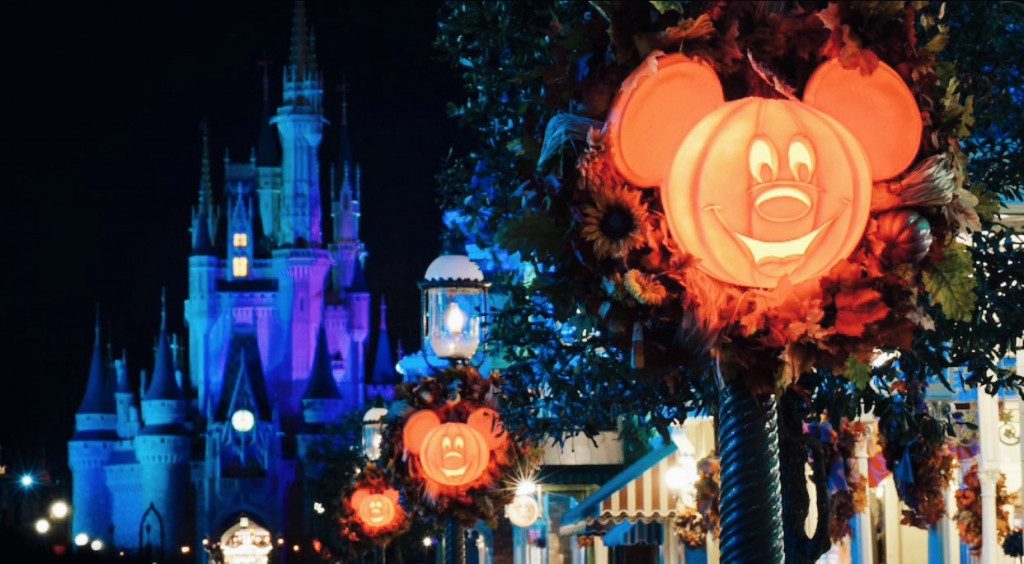 You can get our FREE Disney Vacation countdown here – Free Disney Vacation Countdown Download!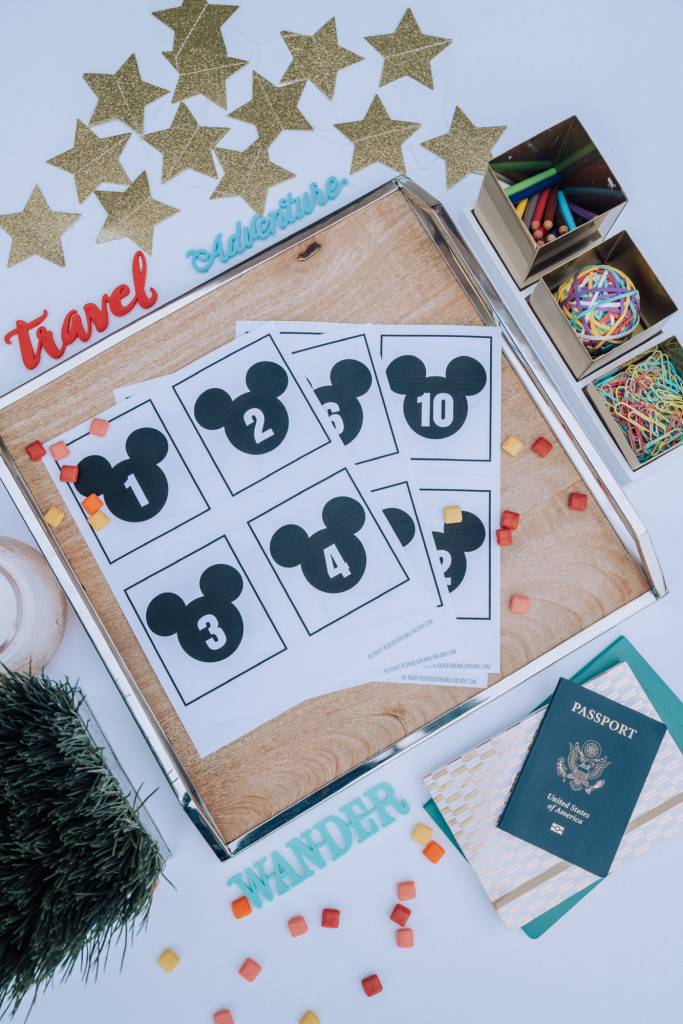 Washington D.C.
Washington D.C. has a plethora of things to do for families and like New York, we suggest visiting when the weather is pleasant enough that you and your kids will be comfortable walking around outside. This makes visiting more enjoyable and doable when you are traveling with little ones. We have found that the museums in D.C. are excellent and can not be beaten! One of our favorites is the National Mint! Your kids will love seeing how money is made and manufactured (let's be honest, adults will love it too. Money does in fact pretty much grow on trees here!) Don't forget to visit the open-air museum of Arlington National Cemetery as well. This is the perfect way to teach your children some of the most poignant moments in American History all in one location.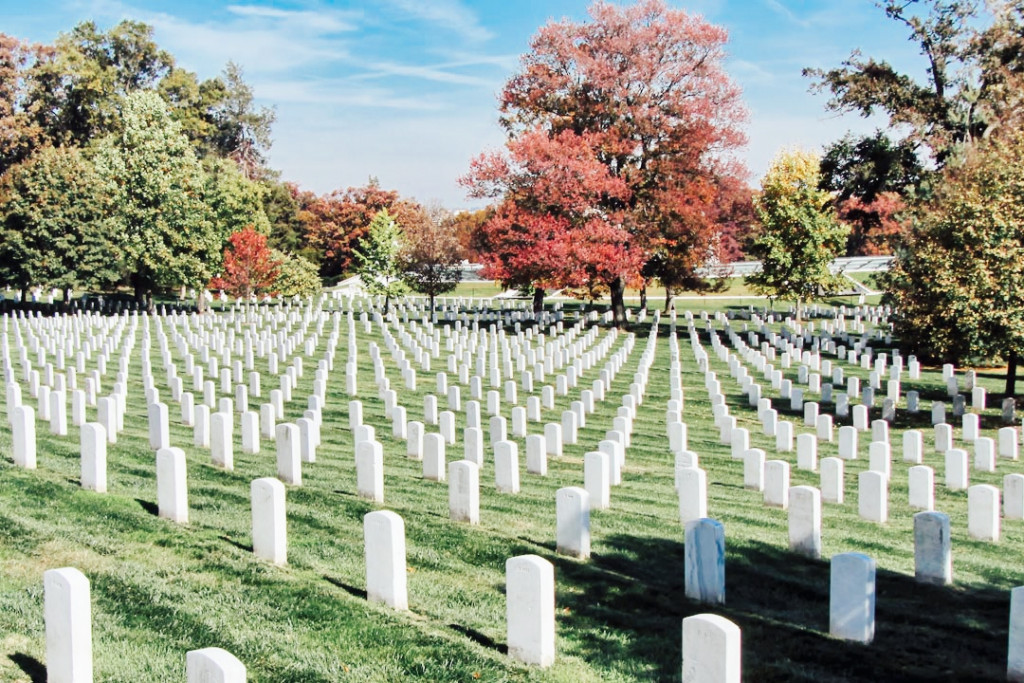 Yellowstone National Park, Wyoming
Yellowstone National Park is one of our top family destinations for fall. It is almost impossible to run out of things to see, explore, and do. Visiting the geological phenomena of Old Faithful, the hot pots, and the sulfur springs will make it extremely educational as well. The biggest drawback of visiting Yellowstone National Park are the accommodations within the park. The lodges are usually booked out a year in advance and snagging a camping spot can be really tricky. We suggest staying just outside near West Yellowstone and driving into the park. This will ensure that you are getting the best bang for your buck (we have stayed at several of the lodges on site and have to say that they are not worth the cost for us. When we stayed at the Old Faithful Lodge we paid almost as much as we would have for a luxury hotel anywhere else and found the accommodations to be seriously lacking.) Regardless, your kids will love seeing the bison, bears, and learning about the amazing geological features that Yellowstone has to offer!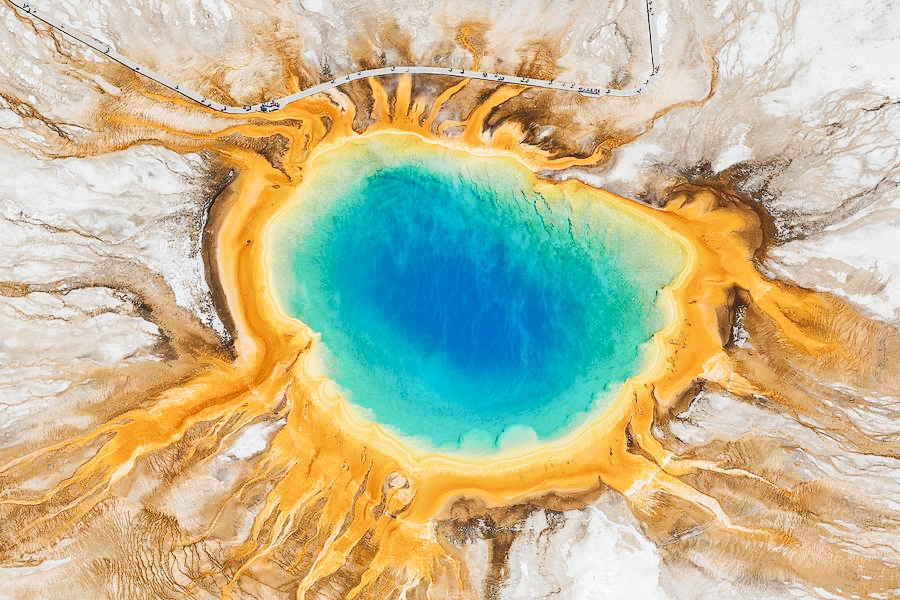 I hope this Best Fall Vacations in the US for Families List helps and that you are able to plan an epic fall vacation. No matter where you decide to go, enjoy the time with your family, the incredible weather, and have a blast! 
Hugs!
Kamree