Art museums are typically on the list of top things to do in almost any major destination city, especially in Europe and North America. However, often when I visit an art museum it seems like only a third of the people there are actually enjoying their experience. The other third wander from piece to piece scratching their heads, quickly moving on and the last third sit on the chairs or benches in pure misery. I am here today to share our family's 7 easy steps to help you enjoy an art museum. These steps work for children and adults alike, and will surely help take your art museum and family travel enjoyment up a notch!

Three Quick Notes About Me and My 7 Easy Steps to Help You Enjoy an Art Museum
Why I LOVE Art Museums
(Hello good lighting – wink:)
Okay friends, most of the time when I step into an art museum I feel like I just had one of those Publisher's Clearinghouse representatives show up on my doorstep with a gazillion balloons and a mammoth check for a million dollars. (Okay so…. maybe not quite, but close. Let's be honest, who hasn't dreamt of that happening to them?). Museums are my happy place. Aside from the fact that I look my absolute best in museums (hello phenomenal lighting, can I keep you forever?), something about art museums is so peaceful while being simultaneously captivating. Yet, even I with my obsessive love of fantastic lighting, high ceilings, history, and gobs of color surrounding me – can still get overwhelmed. 
Our Max Time When Visiting an Art Museum
I have found my museum threshold is about 3 hours max. After that; I need to step away, give my brain some time to process and then revisit on another day if time permits. So, the last thing I want to do when visiting an expansive museum like the Louvre or the Vatican is waste those three hours standing in line and wandering aimlessly, only to get a glimpse of the Mona Lisa while elbowing the man with ghastly breath to get out of my way. No thank you! (Also, I actually really detest the Mona Lisa. She and I are not the greatest of friends.)
Why I Have A Museum Plan and a Process When I Visit a Museum
Like most things travel related, museum visits can leave you feeling underwhelmed and haggard or they can be the highlight of your trip. I most definitely prefer the latter.
It is a challenge to have a glorious art museum experience without having a museum plan. Museums can be incredibly complicated, crowded, and overwhelming. (Especially, if you are visiting with little kids). While it is imperative to have a museum plan for principal headlining museums like the Prado, Louvre, Vatican, Hermitage, Academia, etc… it still pays off greatly to have a plan for smaller museums as well. Having a plan will maximize your time, money, and will allow you to simply step back and take in the works that you are seeing.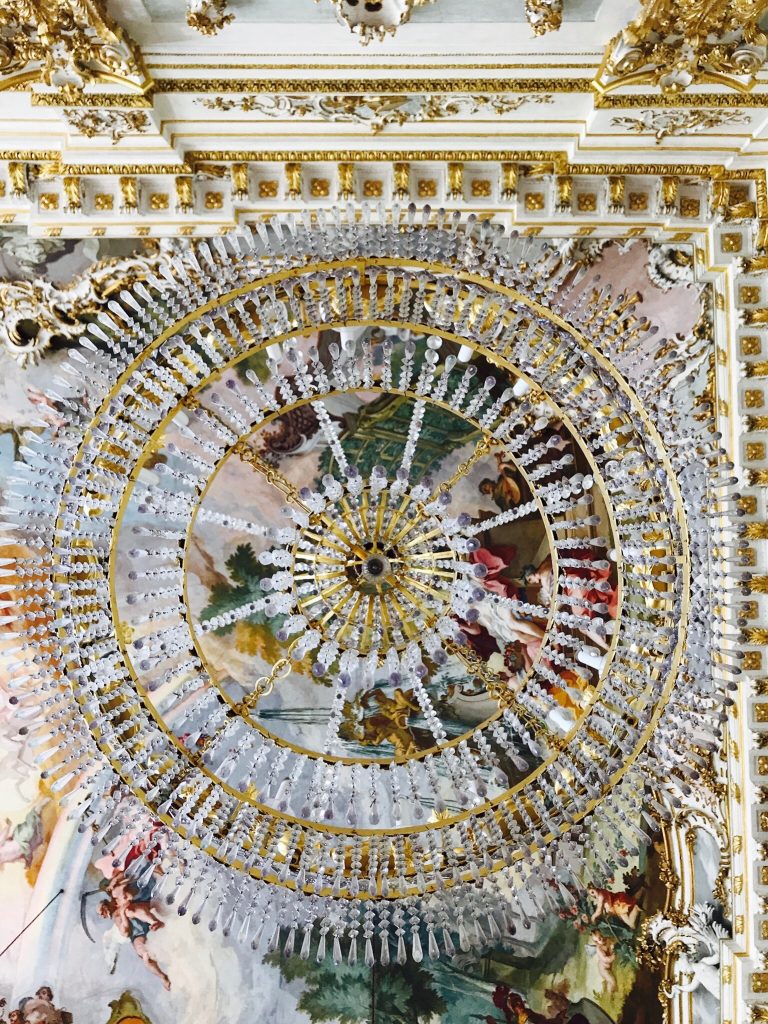 7 Easy Steps to Have the Best Museum Experience
1. Schedule
First, you want to know the museum hours and schedule. This should go without saying but so many people show up to a museum only to find it is closed for the day. Each museum has its own weekly schedule and often they are not widely posted. Trust me, there is nothing more disappointing than taking a day trip from Rome to Florence searching for a specific work of art only to find that the museum is closed for the day (been there, done that). Looking up the museum schedule and museum hours will save you from a major headache and possibly epic disappointment.
*See how we schedule an entire trip to fit everyone's interests 
2. Book
Book tickets ahead if possible. Most museums allow you to book your tickets prior to your visit. Doing so also enables you to skip most of the lines. If you are visiting a major city, most often you can purchase a city or museum pass. Usually, these passes actually do save some time and money by allowing you to purchase a multiple entrance ticket at a discounted rate. For more information about purchasing a CityPass for a North American city see here – CityPass.
3. Go When the Crowds are Going to be at a Minimum
Plan your trip to your museum in the morning or evening. I try to visit major museums right when they open or a couple of hours before closing. This limits the crowds and permits a much more pleasant viewing experience. The worst time to visit almost any museum is right in the middle of the day. Around 9.3 million patrons visit the Louvre each year, visiting during the busiest time of day can be a pure nightmare. It should also be noted that several of the major world museums do not have air conditioning. All the more reason to visit during the morning or evening which also happen to be the coolest times of the day.  Do your research and visit in the less busy times.  
4. Highlights
Put together a list of highlights. Spend a half hour or so researching what pieces are found in a specific museum and quickly put together a list of the ones you want to see. Take this list with you to the museum. If you are taking the time to visit a museum, you want to be able to see what inspires you. Having a list will help the employees direct you to where you want to go. A great place to get started on your list is actually Wikipedia. I know this is silly but for many museums, I can find a decent museum highlights page on Wikipedia. Another great resource is the museum's website. If you have NO clue on where to start, it might be a good idea to consider using a guide. Often, museums offer free guided tours at specific times but you must register for these tours ahead of time. You can also hire a private guide independently.  
5. Embrace the Confusion
So many museums, especially in Europe, are in rambling old palaces and political buildings. Rarely am I able to make sense of the planning. You can go from a room full of ancient Egyptian artifacts to 18th-century watercolors and have no idea where the rest of the 3,000 years of art disappeared. This is not so much of a problem in smaller scale museums, but if you are visiting a headliner, don't get frustrated if you get lost. Ask someone for help and you will be fine.
6. Learn
Research and learn about some of the works you know you are going to see. Even is it is just a few.  Knowing the story behind Michelangelo's David makes him all the grander (he's pretty darn awesome). Art can bring history to life – but only if you are aware of the context it is portraying. I have been moved to tears before standing in front of a work only to see someone else playing PokemonGo on their iPhone. Knowing the history changes how you see things and I promise it will make it more special.
7. FOOD – FOOD – FOOD!!!!!!!!!!!
My last and the most important tip to enjoying a long trip to a museum includes a plan for a good meal or treat afterward. I know this sounds ridiculously trivial, but if you are someone who has a predisposition to getting "hangry", figure out somewhere near the museum where you can get a bite to eat. Just do it.
What are your favorite museums? Do you have any tips? Are any of you like me and after being mentally stimulated you need good food after – like ASAP? As always leave your comments and questions below.
Don't forget to subscribe to our newsletter and receive your free Coloring the World Starter Kit, so you can start introducing art, culture, and history to your children today!
Xoxoxo
Kam