Getting ready to take off on an exciting adventure with your family? Find out the top 7 Ways to prepare children for upcoming trips, and how it helps everyone, no matter the age, have a great time and LEARN! We know that traveling with kids can be a challenge, but these tips will help!
Traveling with Kids – It Is All About the Prep, Man!
Are there many things more disappointing than planning a big trip, spending all of the money, taking time off of work or school, and trekking across the globe and your child is SO NOT a fan?? I decided early on that I was going to try everything I could to help my four year old have the best experience on vacations (ya know to give him a global education and all) and I have found when traveling with kids, a successful vacation starts at home, especially with the little ones!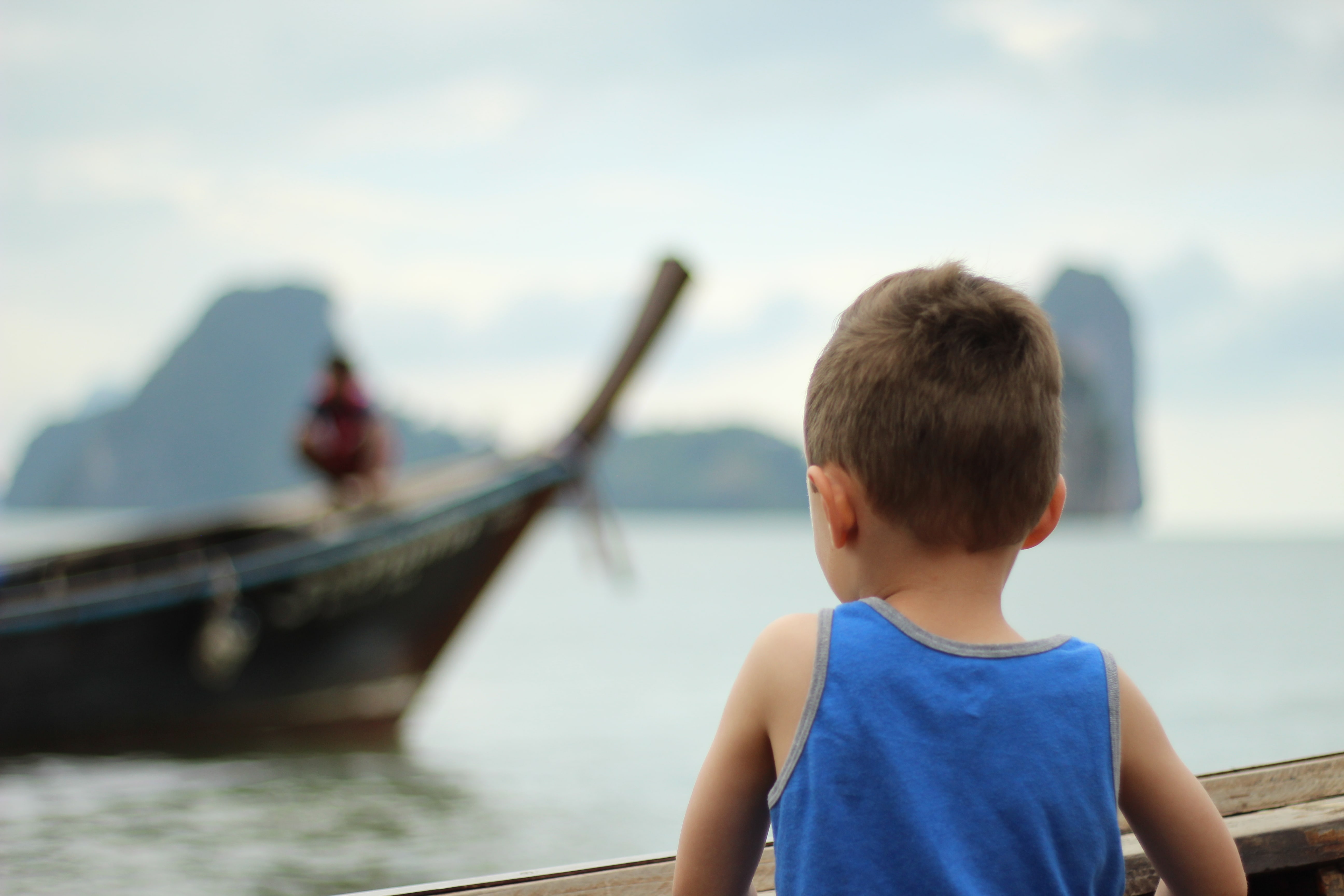 While I know all young kids and toddlers are not created alike (whew would we be in a world of hurt if they were :)) I do know that most kiddos do better when they are prepared for any given situation. (In my home if we spring a bath on Beckham- major meltdown). A little prep can go a long way.
7 Ways to Prep for a Big Trip When Traveling With Kids
Here are 7 things that I have found to be a success when I am preparing Becks for an upcoming trip (find out who we are by visiting our About Page). In the end, I always want our travels to be a great experience and I find that a little preparation helps get Beckham as excited as I am!!
*Let me be honest, about 90% of the time these tricks work but toddlers are toddlers after all and have minds of their own. Don't you worry, when traveling with kids, we have had plenty of meltdowns in the most fabulous locations all over the world. But overall, these tricks work like a charm!
1. Look
Show pictures of the location! Google some pics of the places you will be going. I try to act as excited as possible and show him some of the things we will be seeing. Little ones LOVE visuals. (I even do this for things like the dentist haha – it works like a charm. Anything that can make the dentist seem as exciting as Disneyworld is a win in my book!)
2. Countdown
Create a countdown. I have made over the top ones as well as simple ones, and they all work. Think stickers, printouts, candy countdowns*, and basically anything else you can imagine. A daily reminder of where and when you are going is sure to build excitement and helps prepare the little ones that soon they will be somewhere else. I usually try to start a countdown about 2-4 weeks before a big trip.
3. Listen
Listen to music from that location. Spotify is the best for this! I don't buy anything extra, but I just stream it from my computer. Find some authentic music from the place you are visiting and listen to it together. For example, before a trip to Hawaii, we had Hawaiian music on repeat. Becks loved it! We currently are listening to Swiss Folk Music to help us get ready for our trip to the Alps in a couple of weeks :). This is one of my most favorite things that we do together before a trip when we travel with kids.
4. Review
Go over some of the things that you are going to be doing on the trip. Before our big French Polynesia trip,  I knew that we would have a chance to swim with some reef sharks and I didn't want Beckham to be surprised or pressured to get into the water. To prepare children for upcoming trips, education is key. So we talked about sharks, why they are scary but also why they are awesome and how to be safe. I gave him all of the information his little brain could handle and then told him if he wanted to swim with them he could get in the water with them with mommy. When we pulled up to the sharks on the jet skis, he thought about it for a second and quickly decided to get in. He was already prepared for what he could/couldn't do. It made for a positive experience for everyone.
I try to go over the itinerary with him a couple of weeks ahead of time. For example, we are getting ready for a big three week trip to Europe and so right now I am talking to him about some of the things we will be doing while we are there. I try to talk about the trip and our activities at least 2-3 times every day.
5. Choose
Give some choices! I don't know if you have ever heard of "love and logic" but it is a teacher's dream (remember I used to teach Junior High and those little humans are harder to control than toddlers – so I had to get REALLY good at this REALLY fast :)). Essentially the basis of love and logic is to give two choices within a framework set up by a loving adult. Choose options that are both okay with you.  For example; I pick out a couple of activities that I think Becks might like and then let him choose which one he wants to do. He loves it and then when the time comes for that activity he feels like it is "his" activity. When in the end, we were going to do it anyway – but hey I can fool a toddler. I must be a genius right (haha)?
6. Color and Play
One of our favorite things to do together before a trip is to find coloring pages online from the destinations we are visiting (a google search is all you need) and then print them out and color them together! It really helps Beckham recognize landmarks and get a visual before we go. Afterward, we stick them in our little travel binder or pin them on the fridge so he can remember.
Pretend play about destinations is also something that has developed in our home. To be honest, it was something Beckham came up with and not me. One day he was playing with some of our old train tickets while we were living in Europe and he started playing what he called "around the world". He would pick where we were going, pull out a ticket and we would pretend to go there. Make up a game about where you are going and play!
The Cutest Travel Coloring Products EVA
We offer destination-specific coloring pages as well as travel coloring and activity books! All of our pages and books come in printable as well as digital format. So you can color online, on an app, or with the ever fun paper and crayons. Click now to see all of our coloring pages and books here!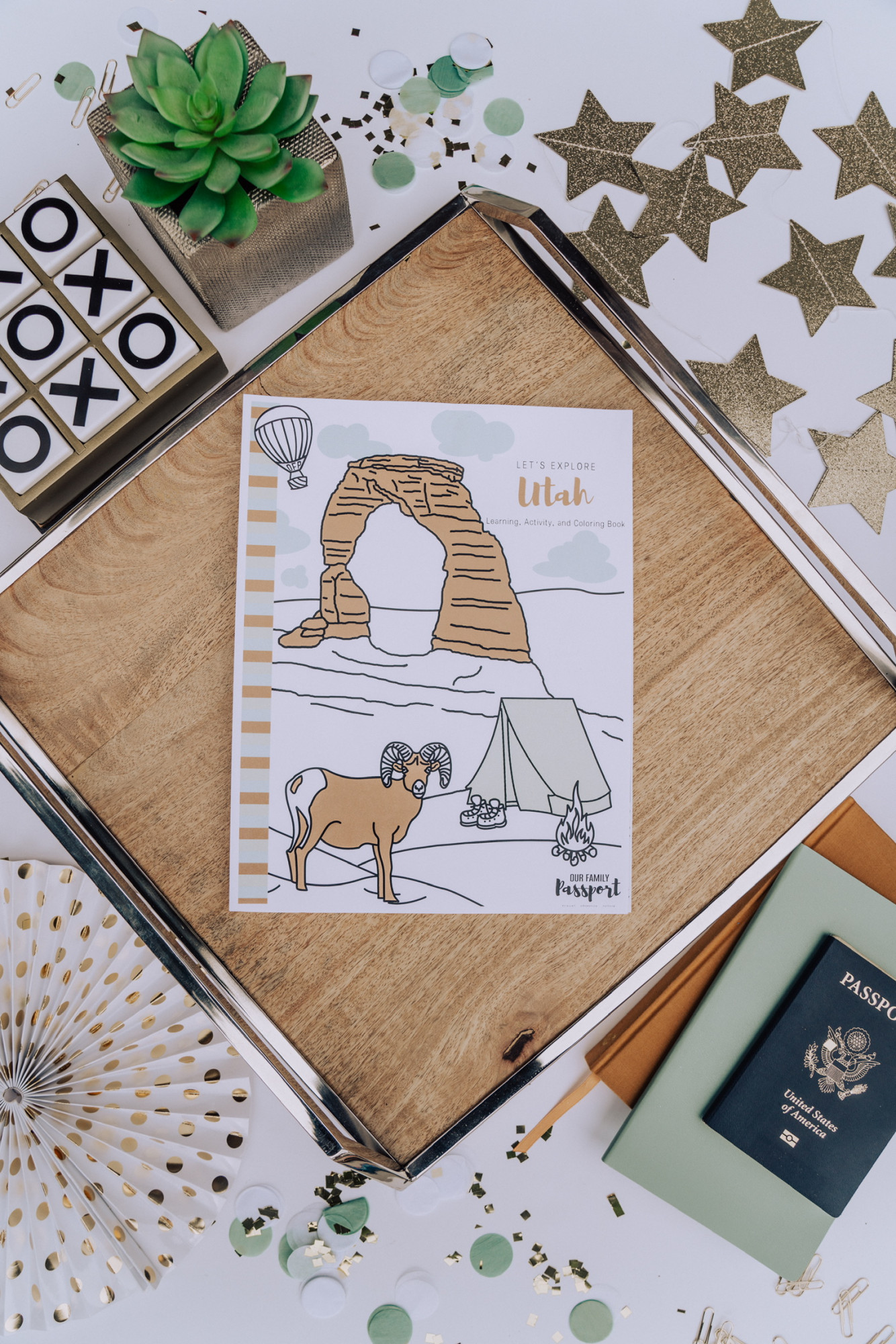 7. Read
Read some books! I love little travel books or really any cute little kid book. Aren't kids books just adorable? I am sure I get more excited by Beckham's preschool book orders than he does!  Anyway, I digress. About a month before the trip, I order a couple of books and read about the places we will be visiting or even just stories that take place in those certain locations. Some of our current favorites:
Tiki Tiki Tempo (China)
Strega Nona (Italy)
LaRue Across America: Postcards from the Vacation (USA)

GlobeTrotting Adventure: Living in Brazil

GlobeTrotting Adventure: Living in Mexico

Lola Dutch (Paris)
To see our extensive list of our favorite children's travel books, click here!
If I can't find any decent kid's books on a specific location, I will go to Google and find a couple of images and put together a little slideshow with some simple text on my iPad. At night, we will look at the pictures and talk about the location before bed. This takes a little bit more effort than buying something off of Amazon, but I have found it to be so beneficial when traveling with my little one and it helps us learn more about the location we are going to be visiting!
The Joy of My Life
Being a mom is seriously the highlight of my life, and I love to travel with my little one. He makes things so fun and exciting (most of the time, remember the 10%?? – let's be honest sometimes he is a straight up "threenager").
I hope this gives you some ideas on how to make your trip fantastic when you are traveling with kids! And it gave you some good ideas on how to prepare your little ones or grand-babies for your upcoming vacations!
Xoxox,
Kam
*Don't forget to pin this and to check out our travel digital and printable downloads!