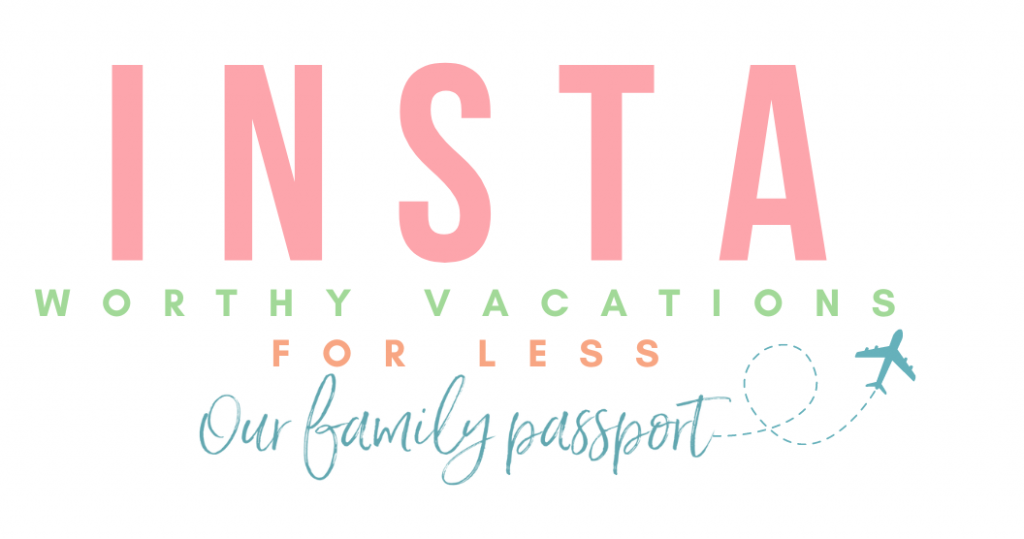 Do you dream of traveling all over the world with your family and staying at luxury resorts without having to pay an arm and a leg? What about being able to book a flight without spending hours trying to figure it out, or being worried that you aren't getting the best price?
Are you so bummed that you missed our workshop?
It's okay! I have you covered so you can get the most important pieces of the workshop delivered straight to your inbox!
What to do if you missed our workshop but want the resources
Come join the fun  @ourfamilypassport on Instagram! Here you can find up-to-date information on how you can find, book, and plan those Insta-worthy vacations for less! We have the most awesome community of women. You will love it!
2. Get some of our best resources delivered to your inbox – FOR FREE!
Get your free Insta-Worthy Vacations for Less workshop materials and explanation guide delivered straight to your inbox.
This includes –
A Luxury Travel For Less Resource Master List (this covers where you can find the best deals, and some secret hacks that you will want to know!)
Flying With Kids Guide (want to make traveling with your kids easier? This guide will help make it a breeze!)
5 Google Flight Hacks You Need Now List (5 of the BEST Google Flight Hacks that can save you thousands that most people don't know about!)
Notes and highlights (some of my quick notes and thoughts on how you can travel MORE for LESS!)
and MORE!
Fill out the email form above to get all of these amazing free resources delivered straight to you! Don't forget to check the promotions tab if you don't see your email come through. And trust me, you don't want to miss these! These resources are free only for a limited time during Pinners Conference and will totally change the way you find, book, and plan travel!
I'll see you in your inbox soon!
Hugs,
Kam